I do very much prefer it when I live edit these posts so I don't have to crawl through months and months of messages 😀
But here it goes!! The beautiful wonderful Vlad Fox and his Eldrad Statue for me!!
The Startings – Humble Beginnings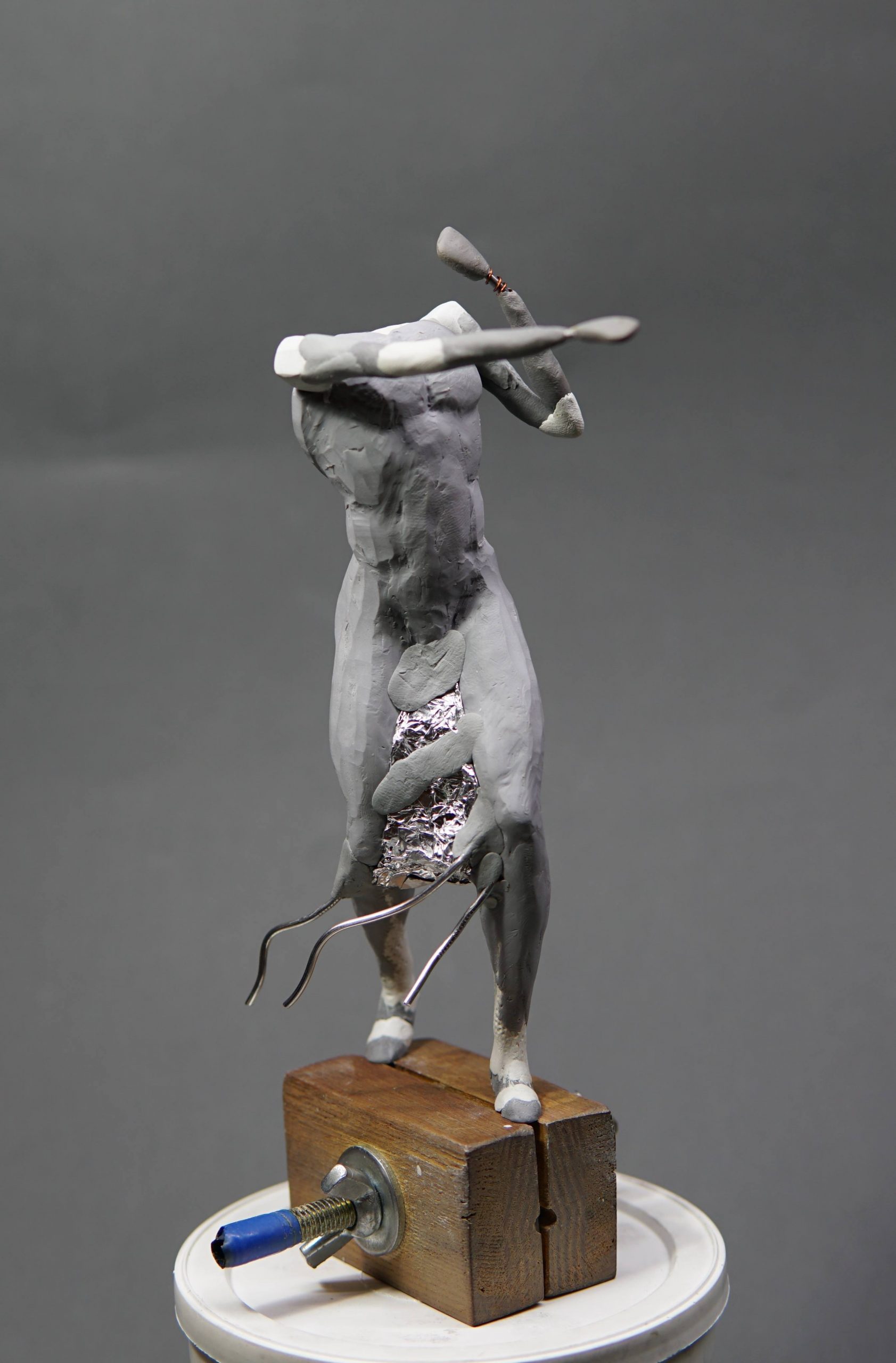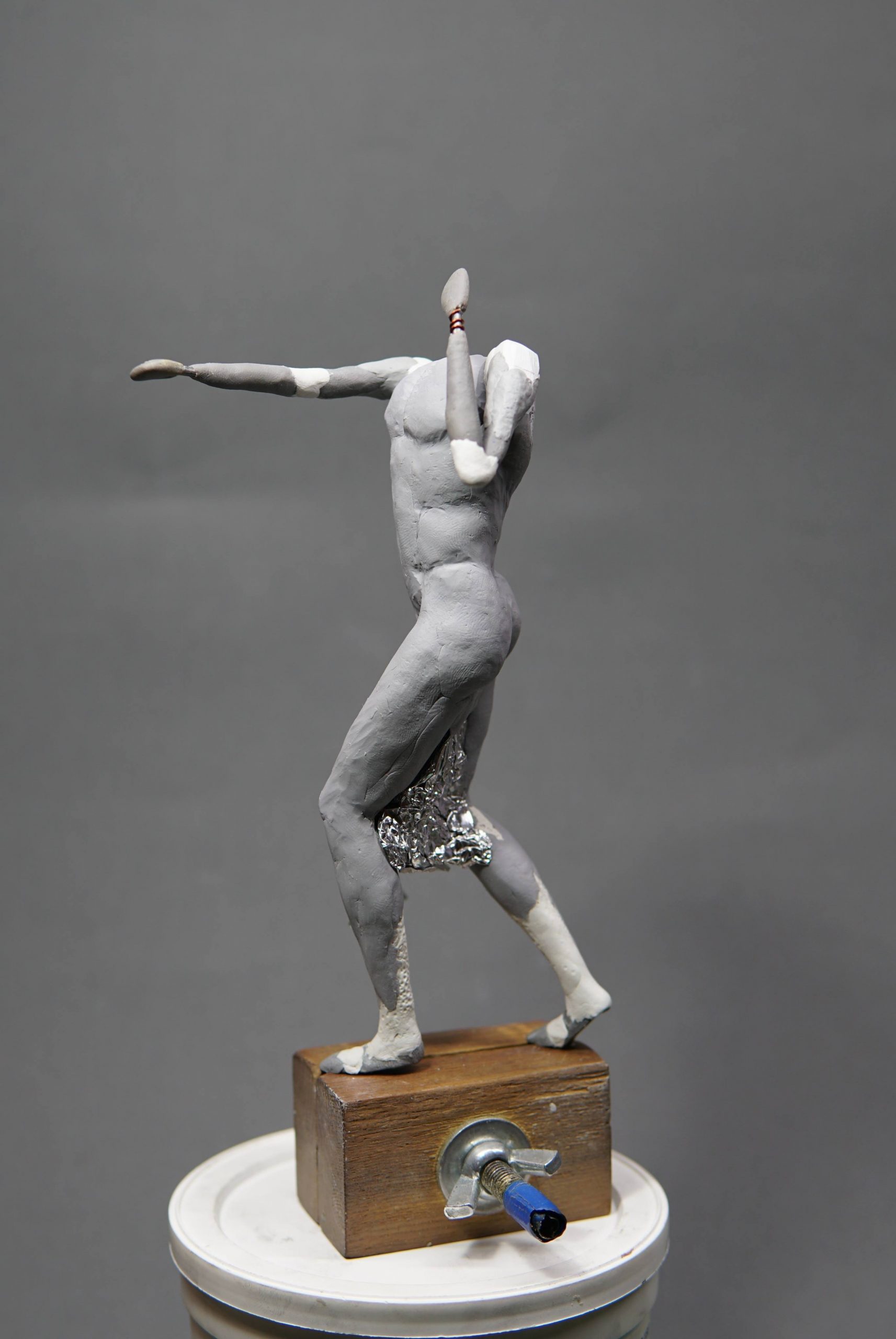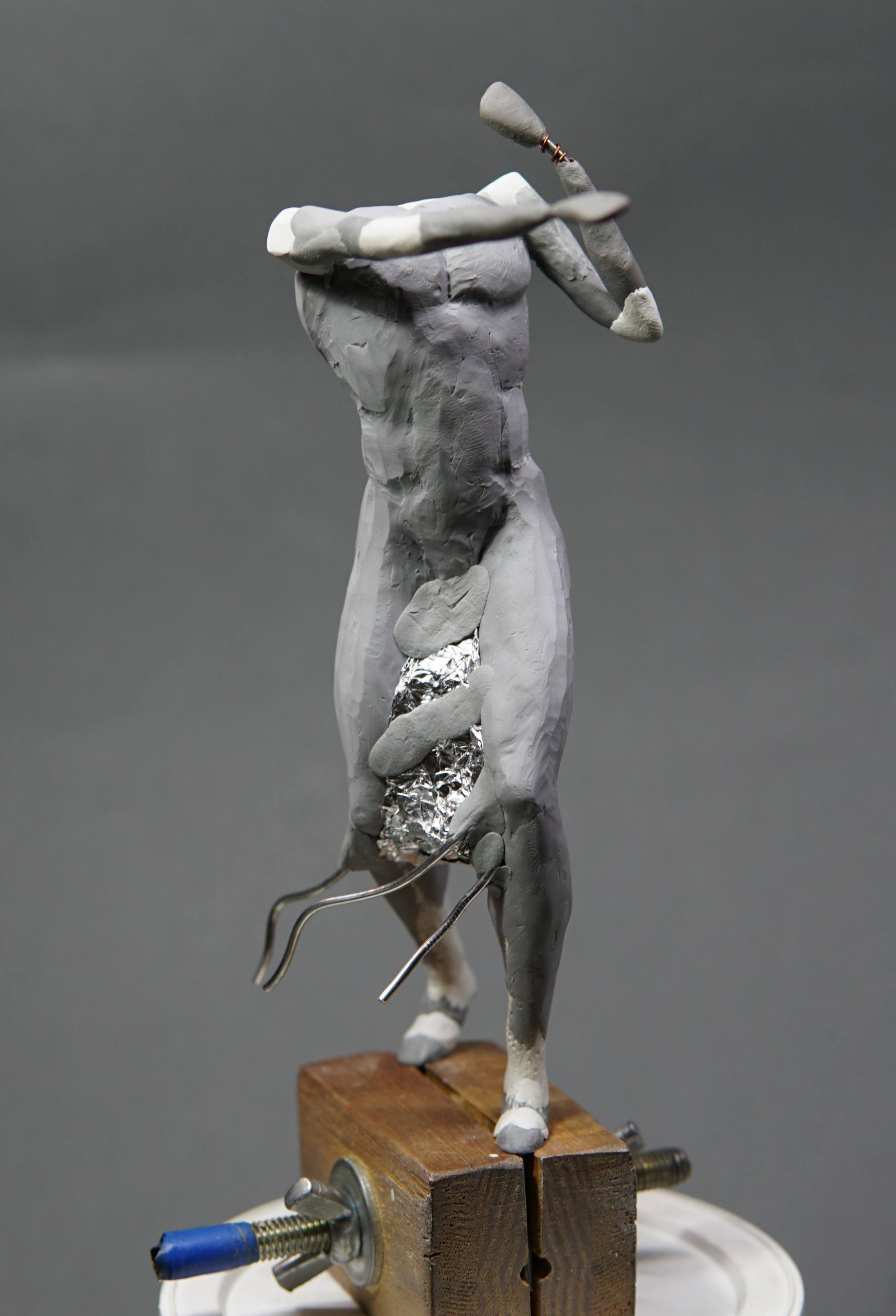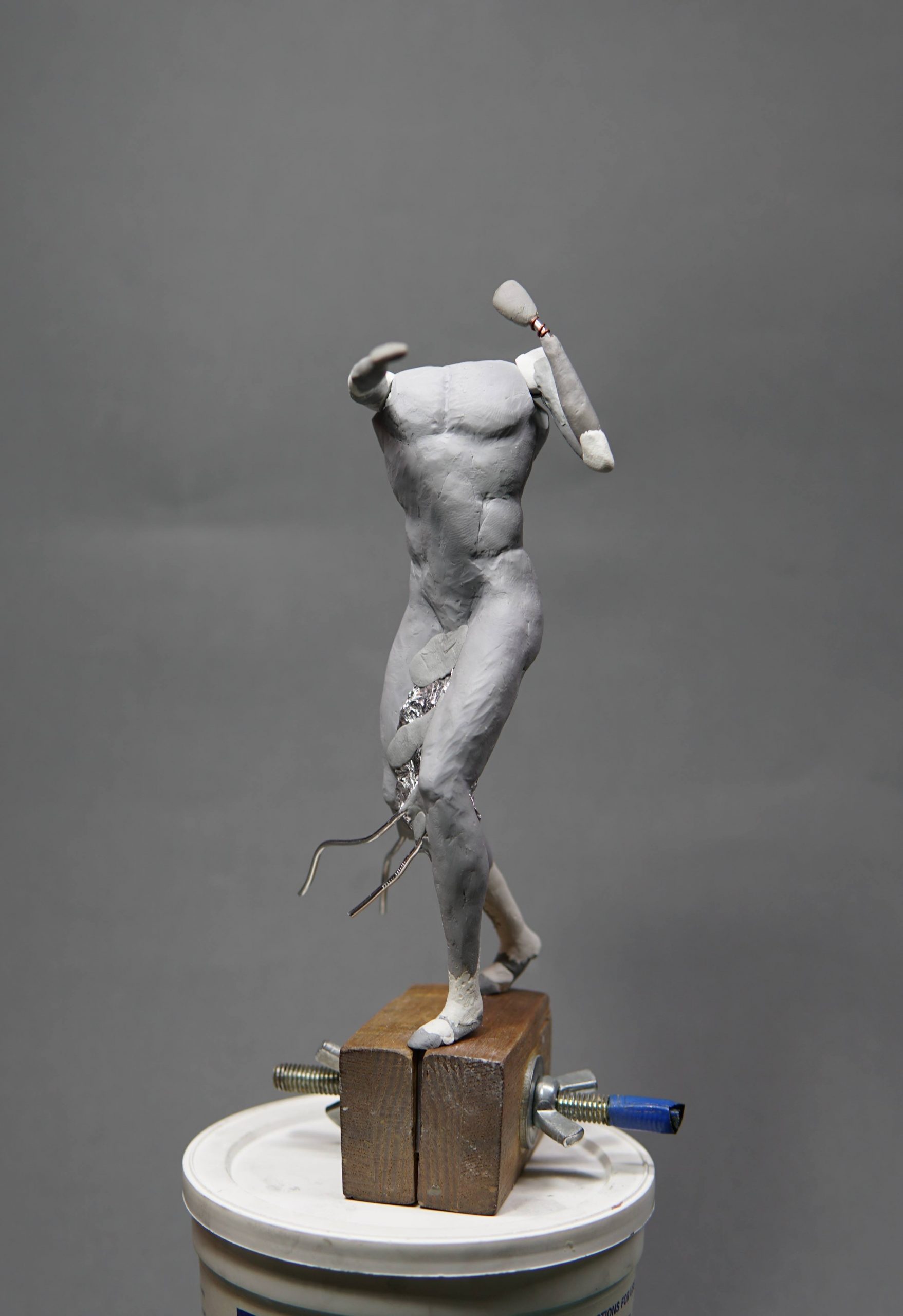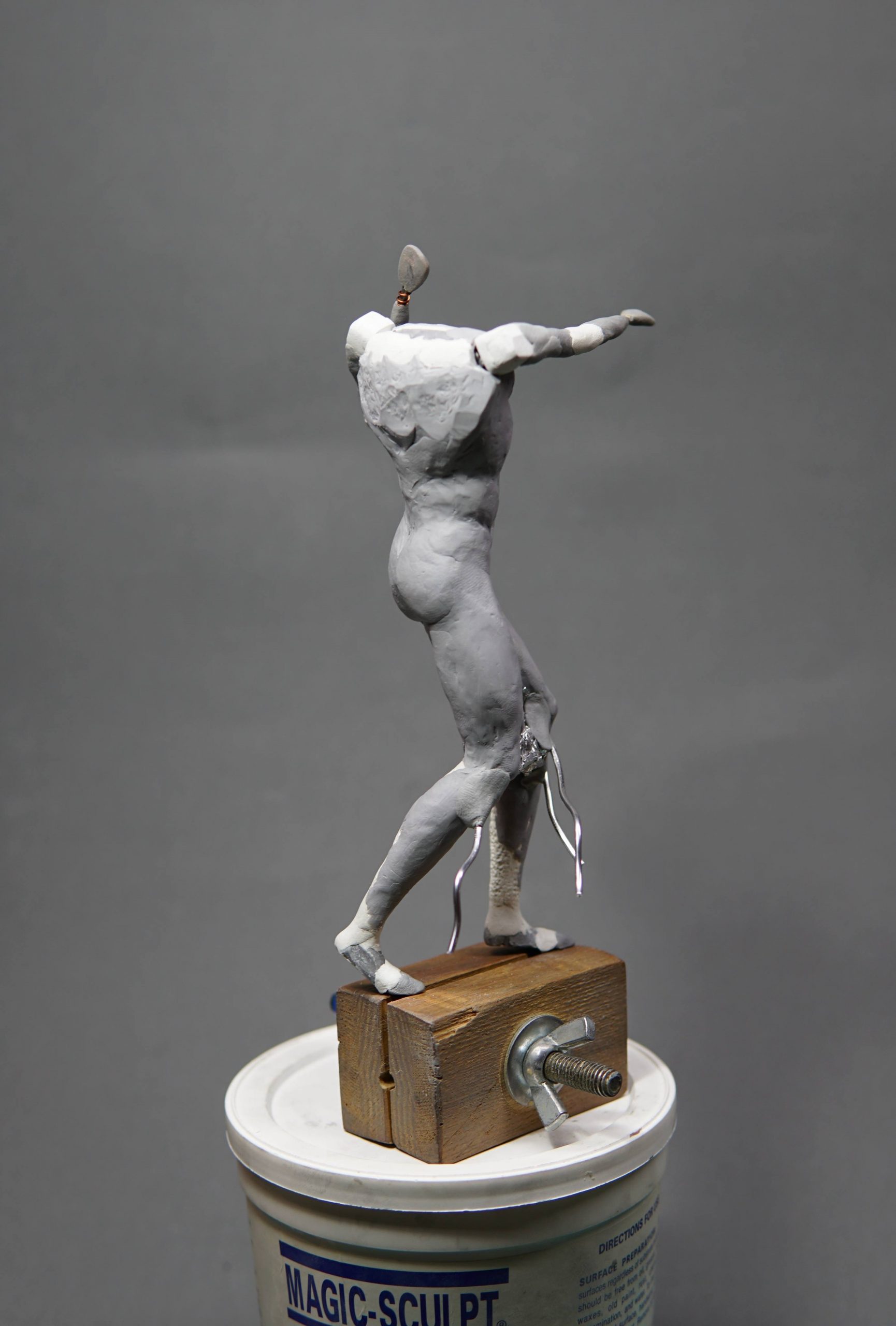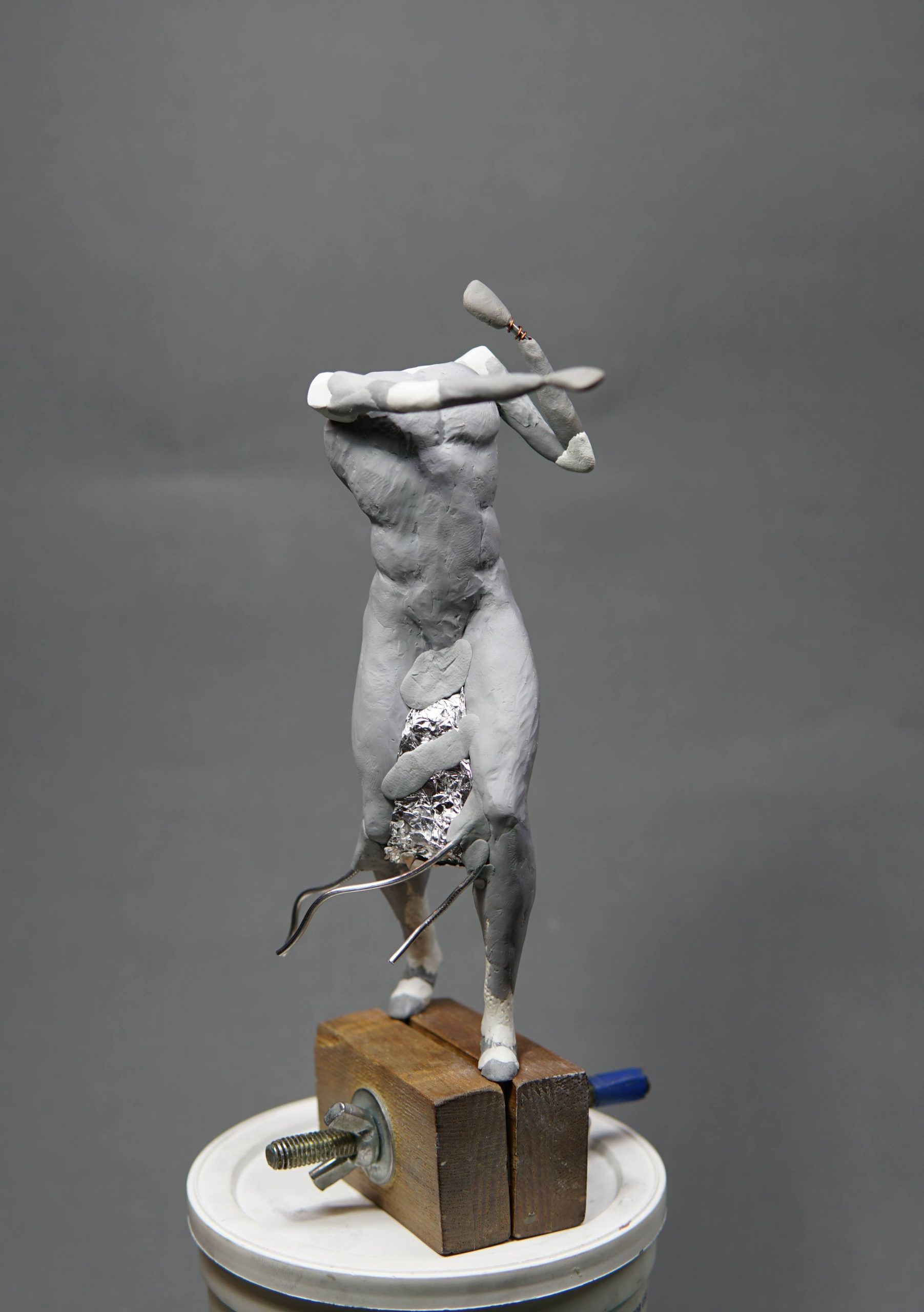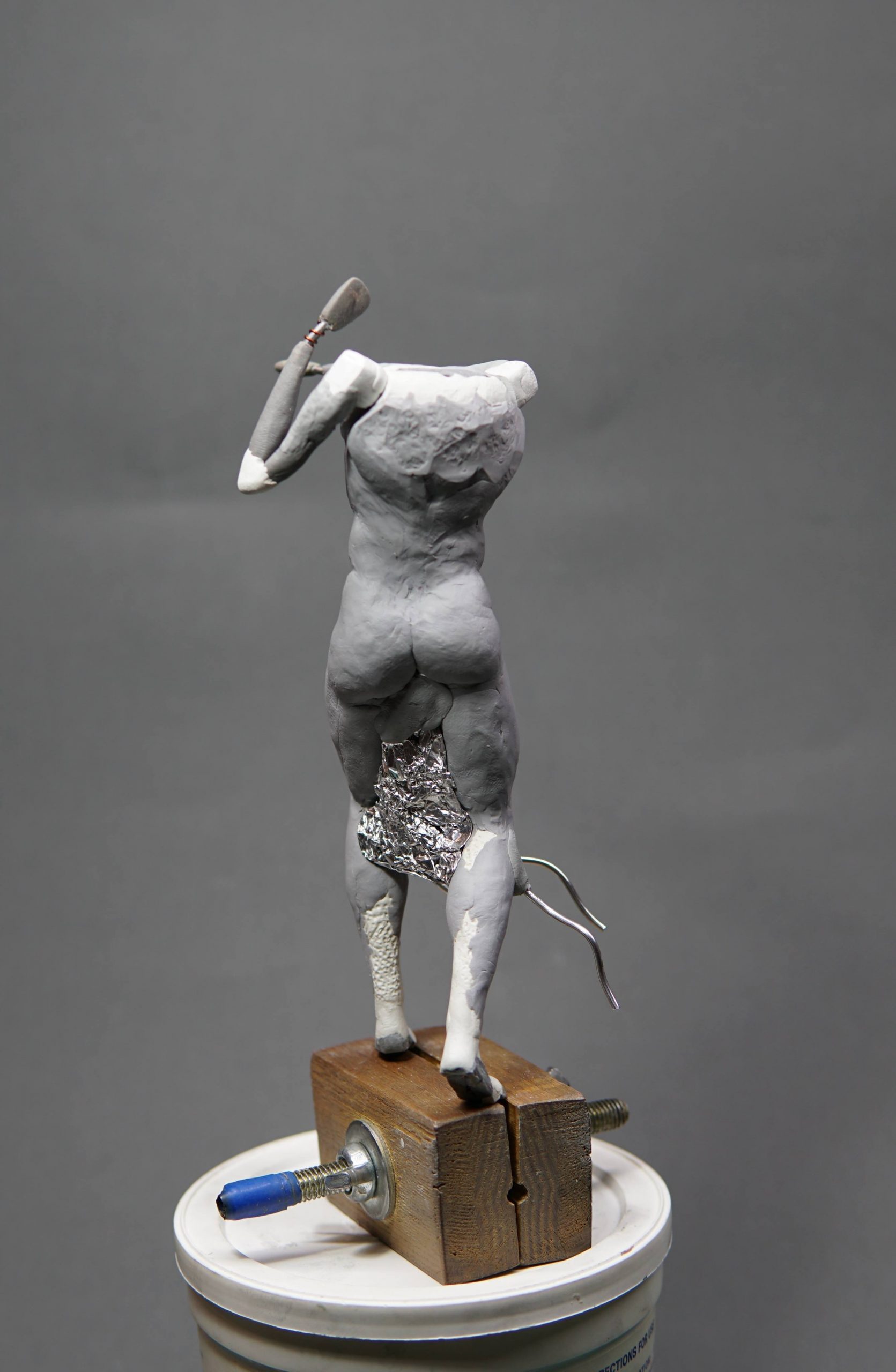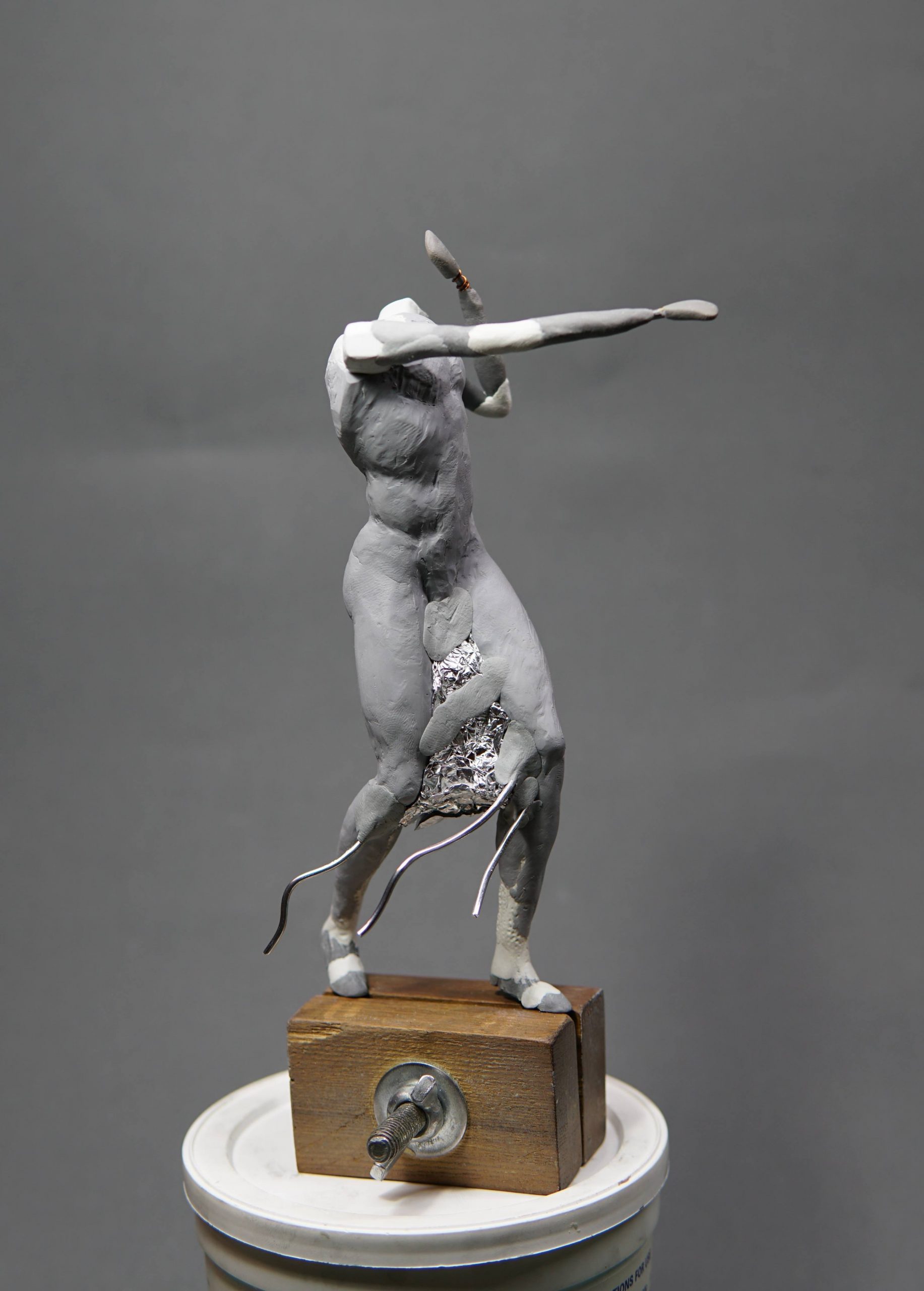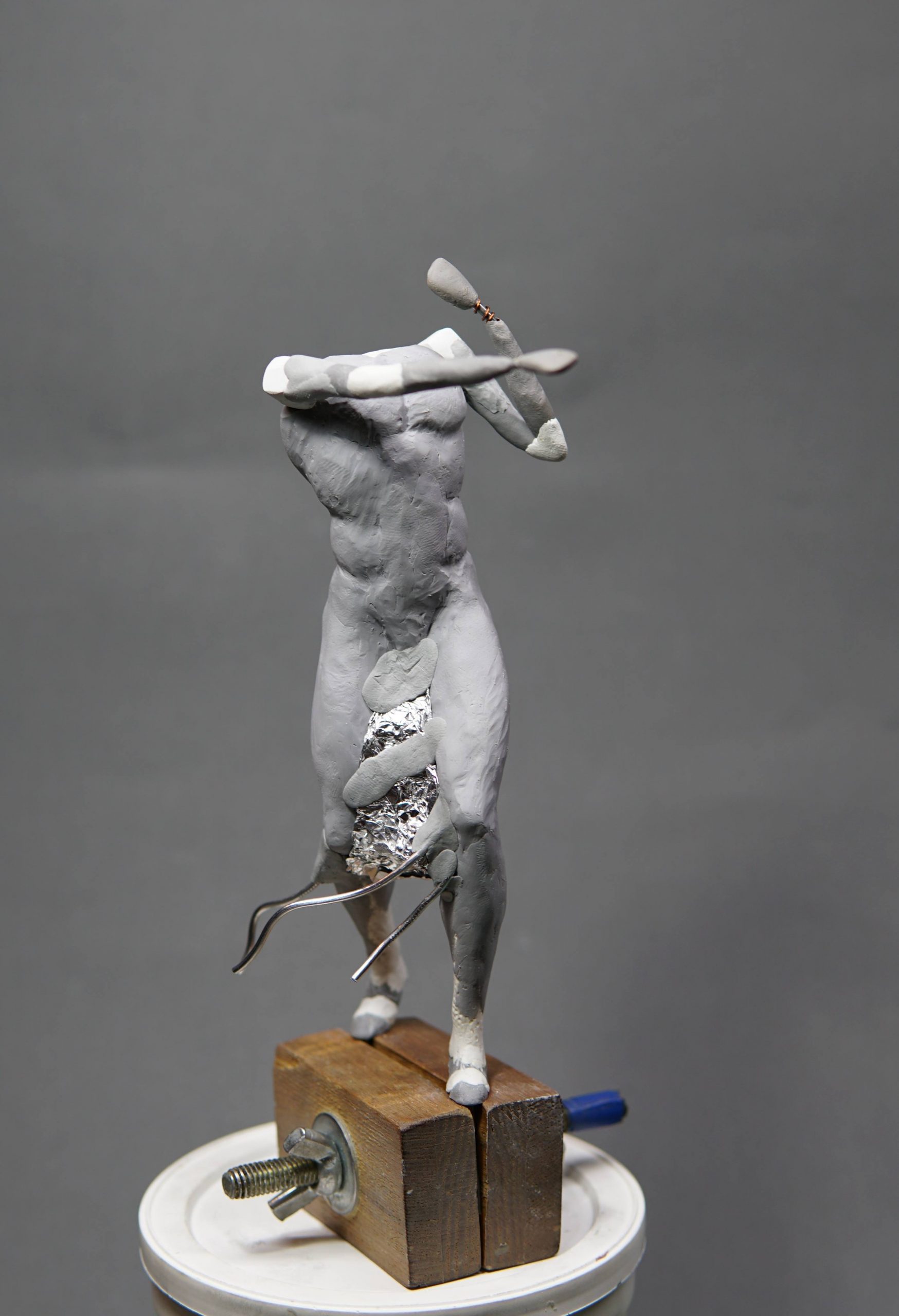 Update 2 – So… with no feedback from me whatsoever other than :D!!! KEEP GOING!!!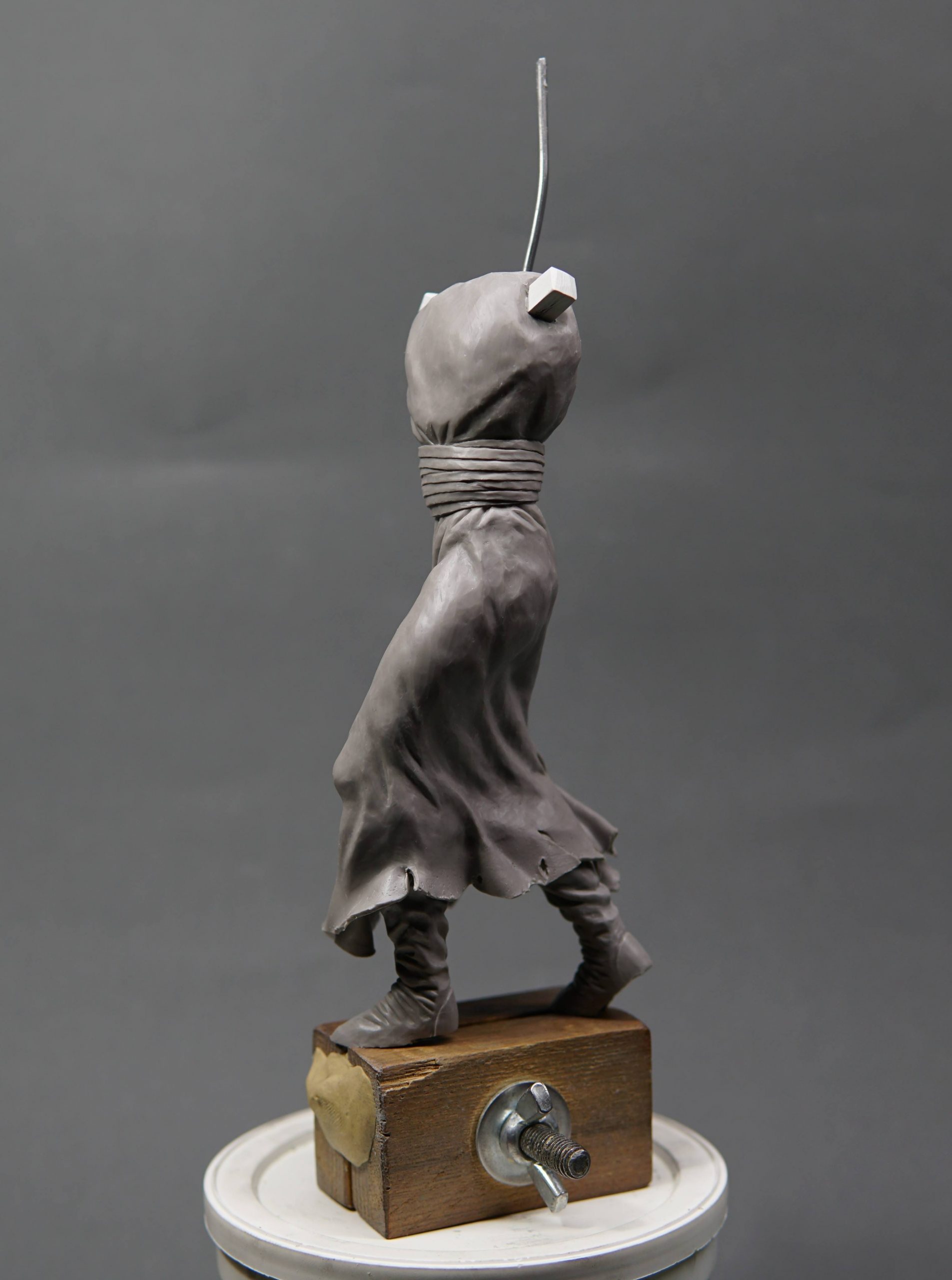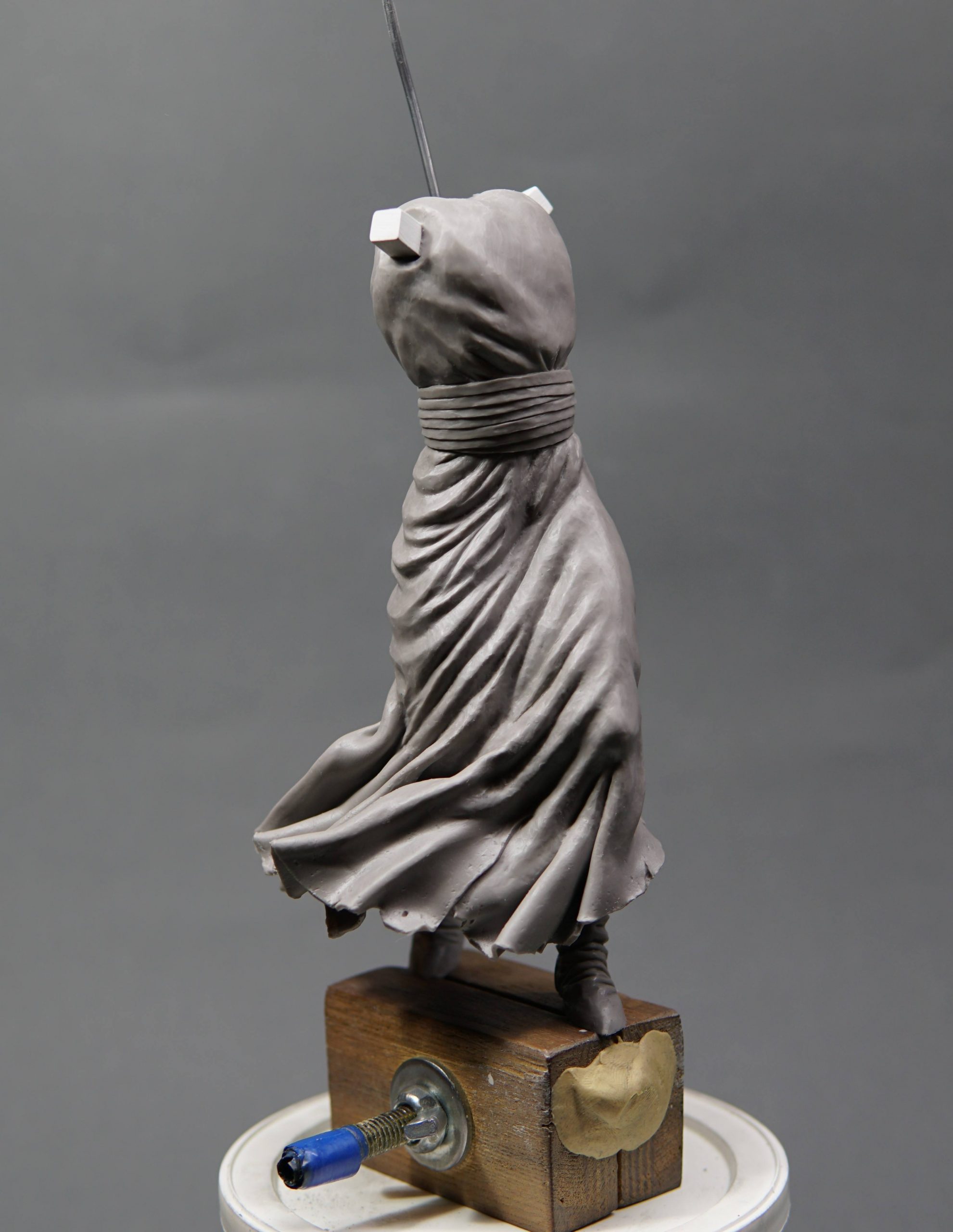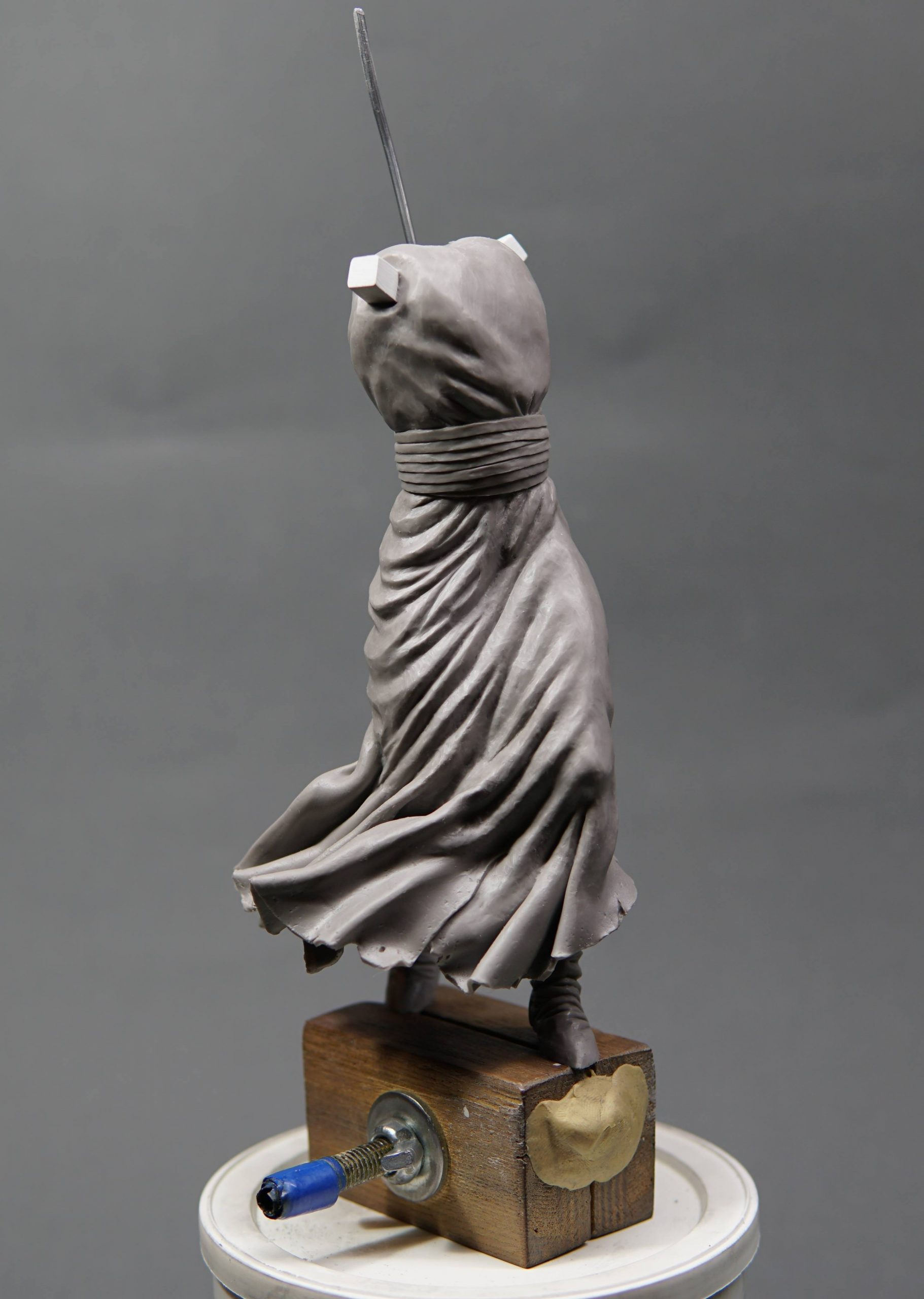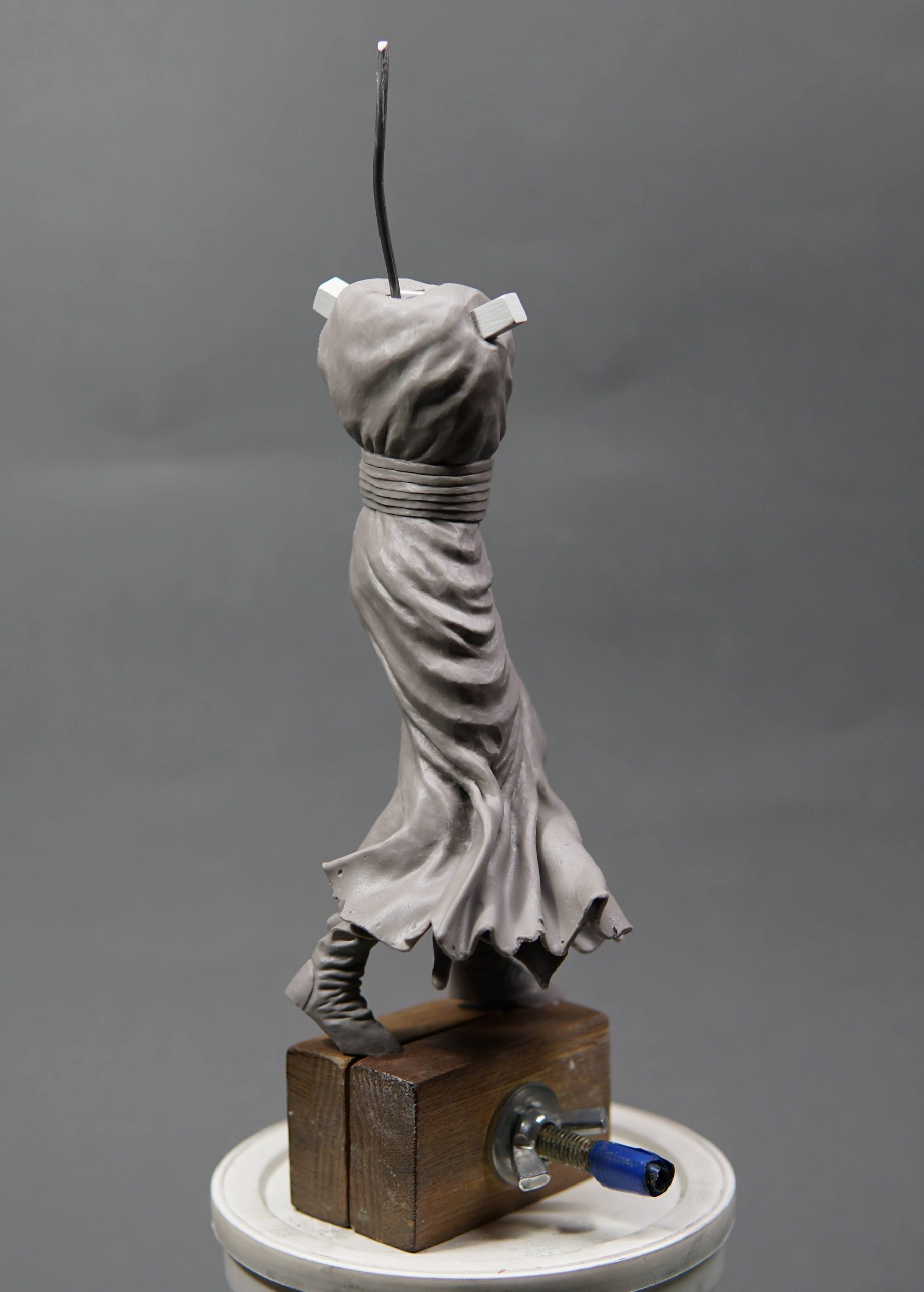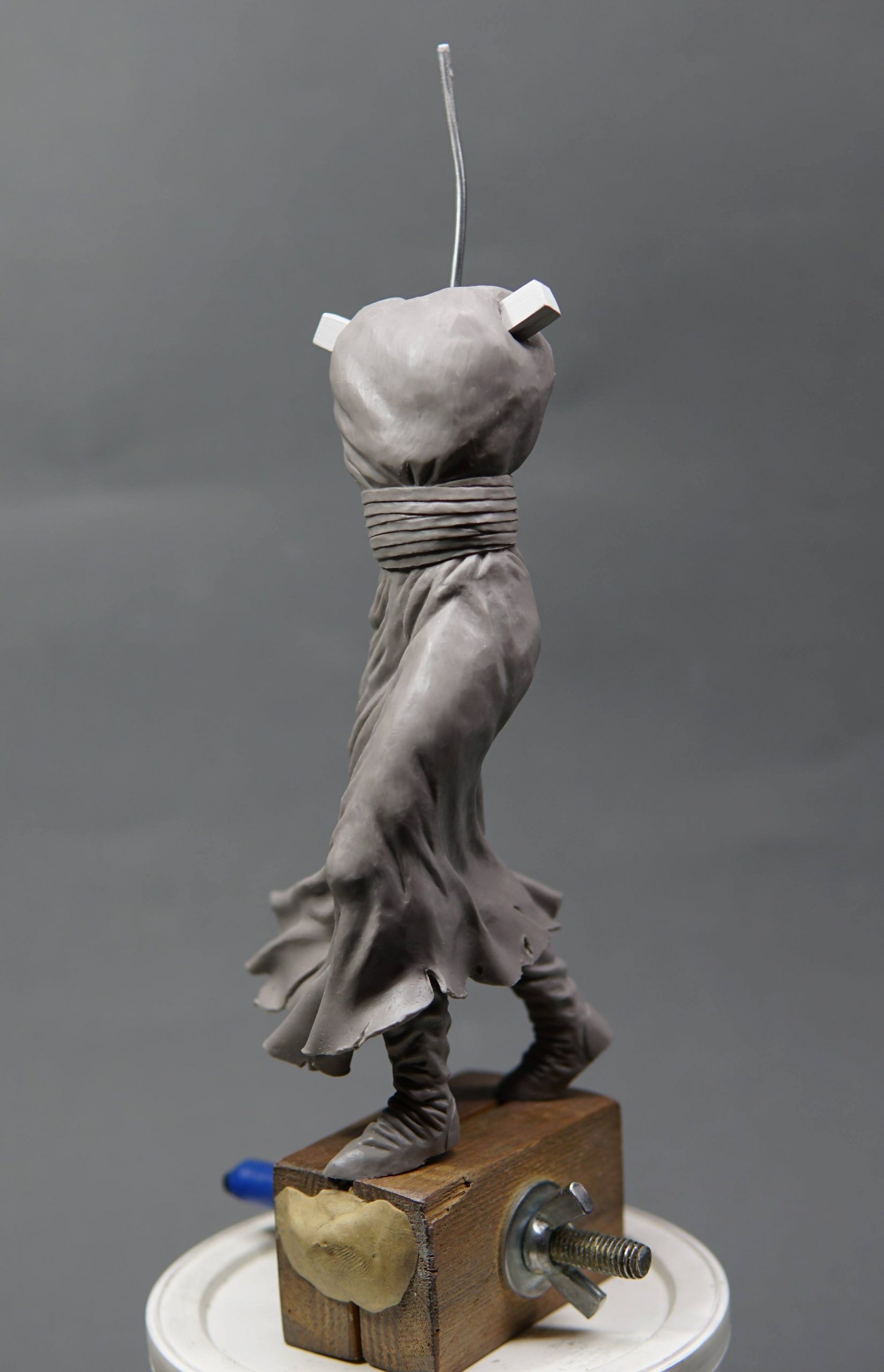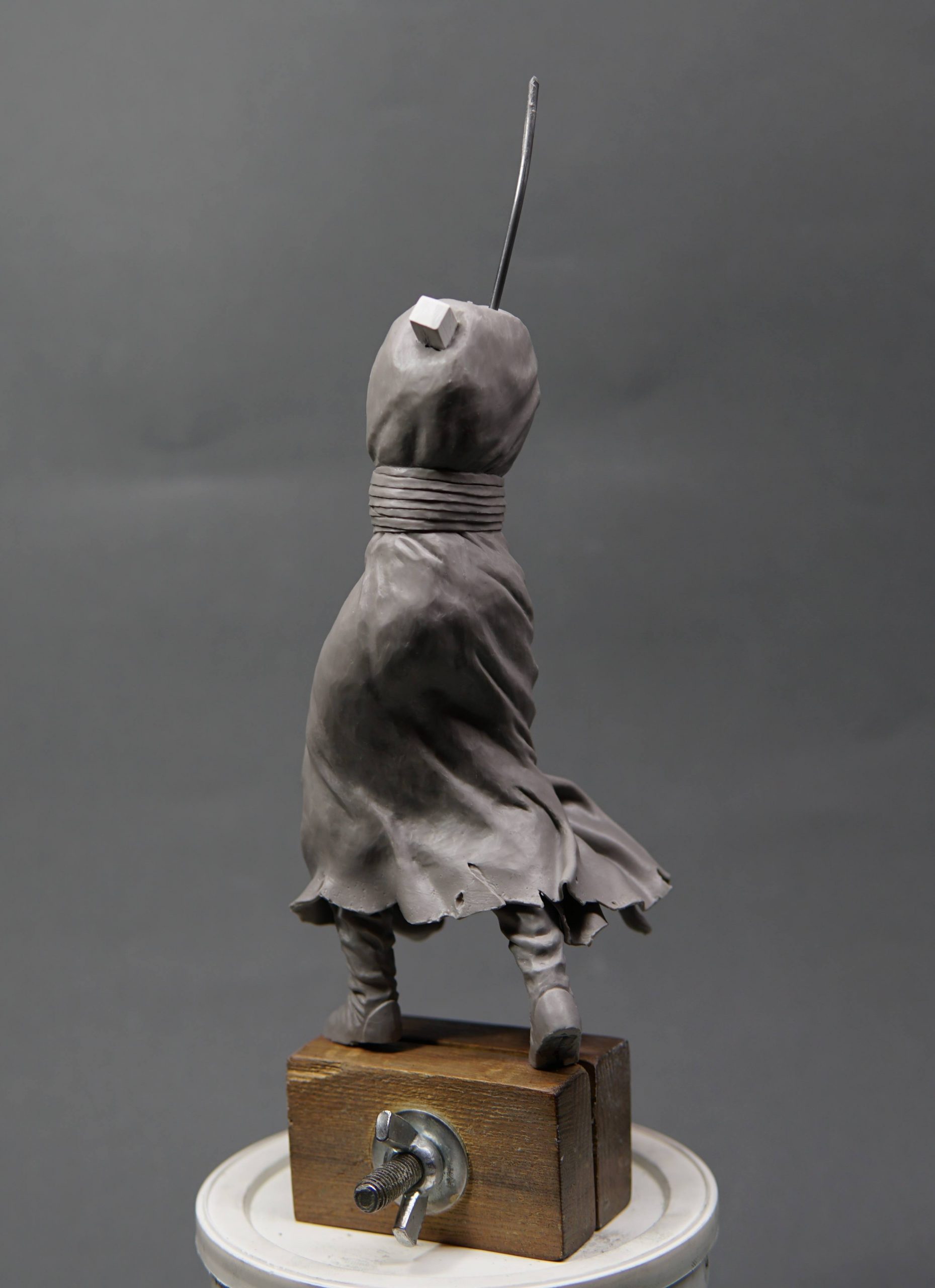 Update 3 – Detailing on the Rune Armor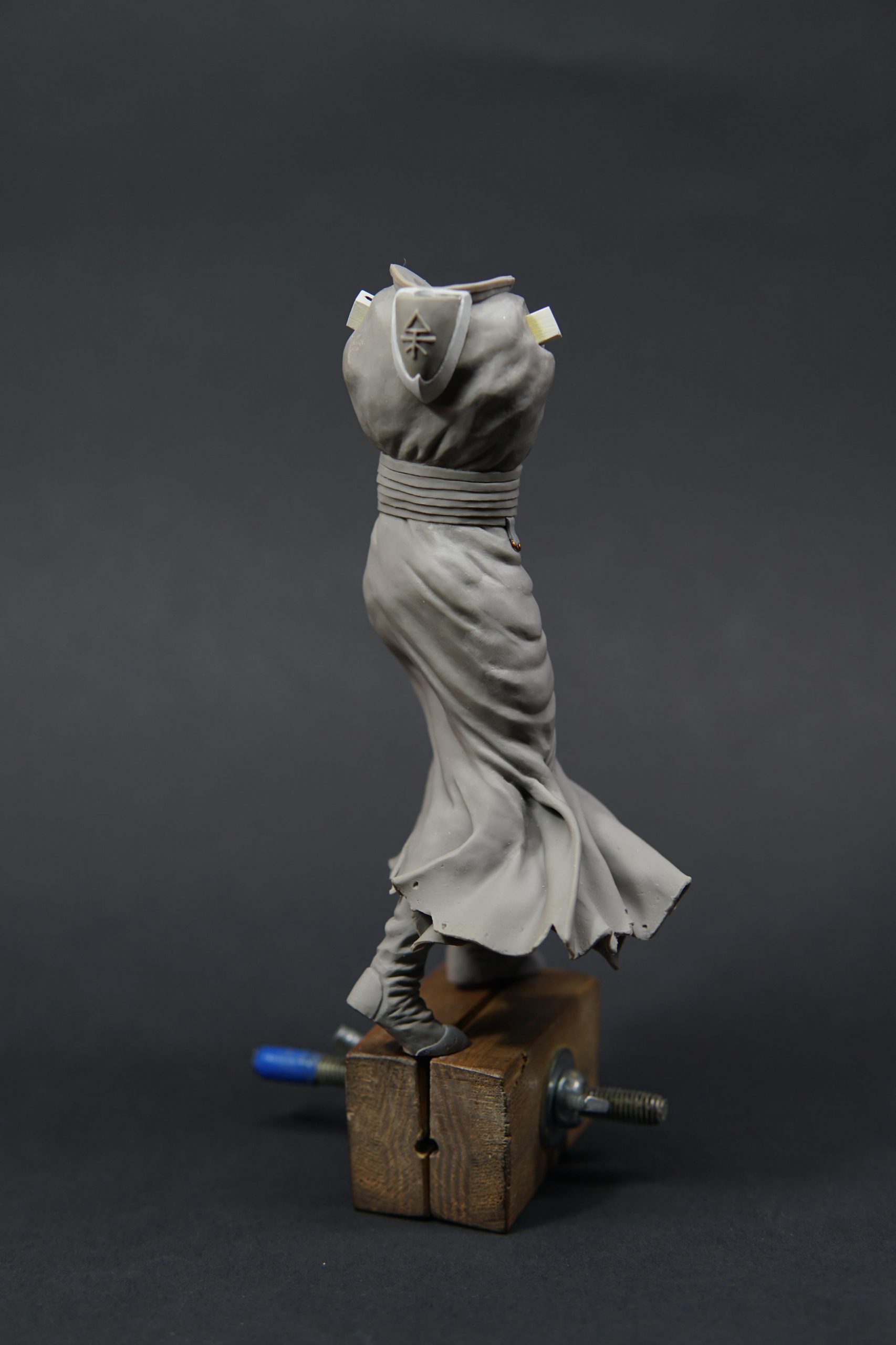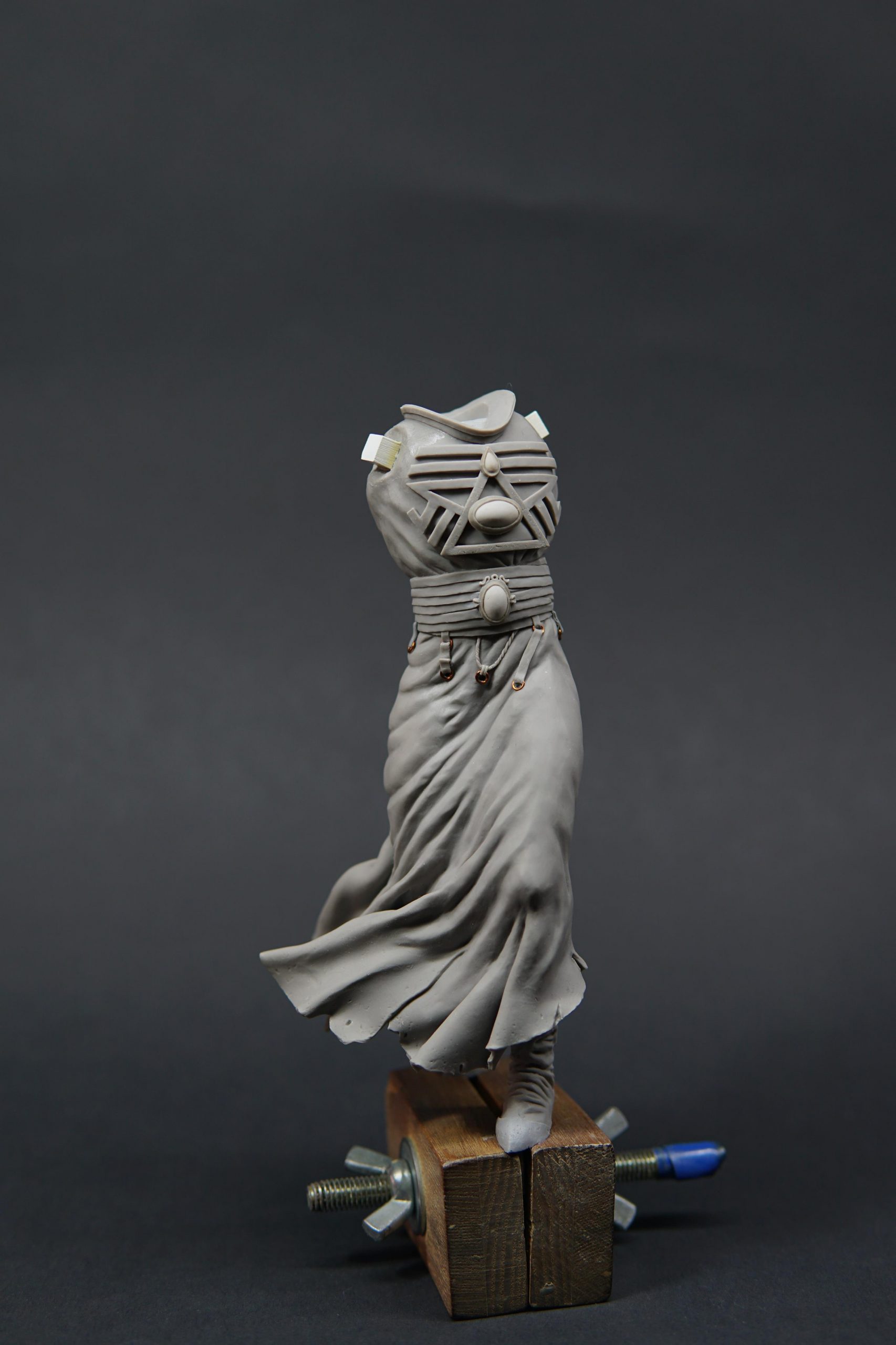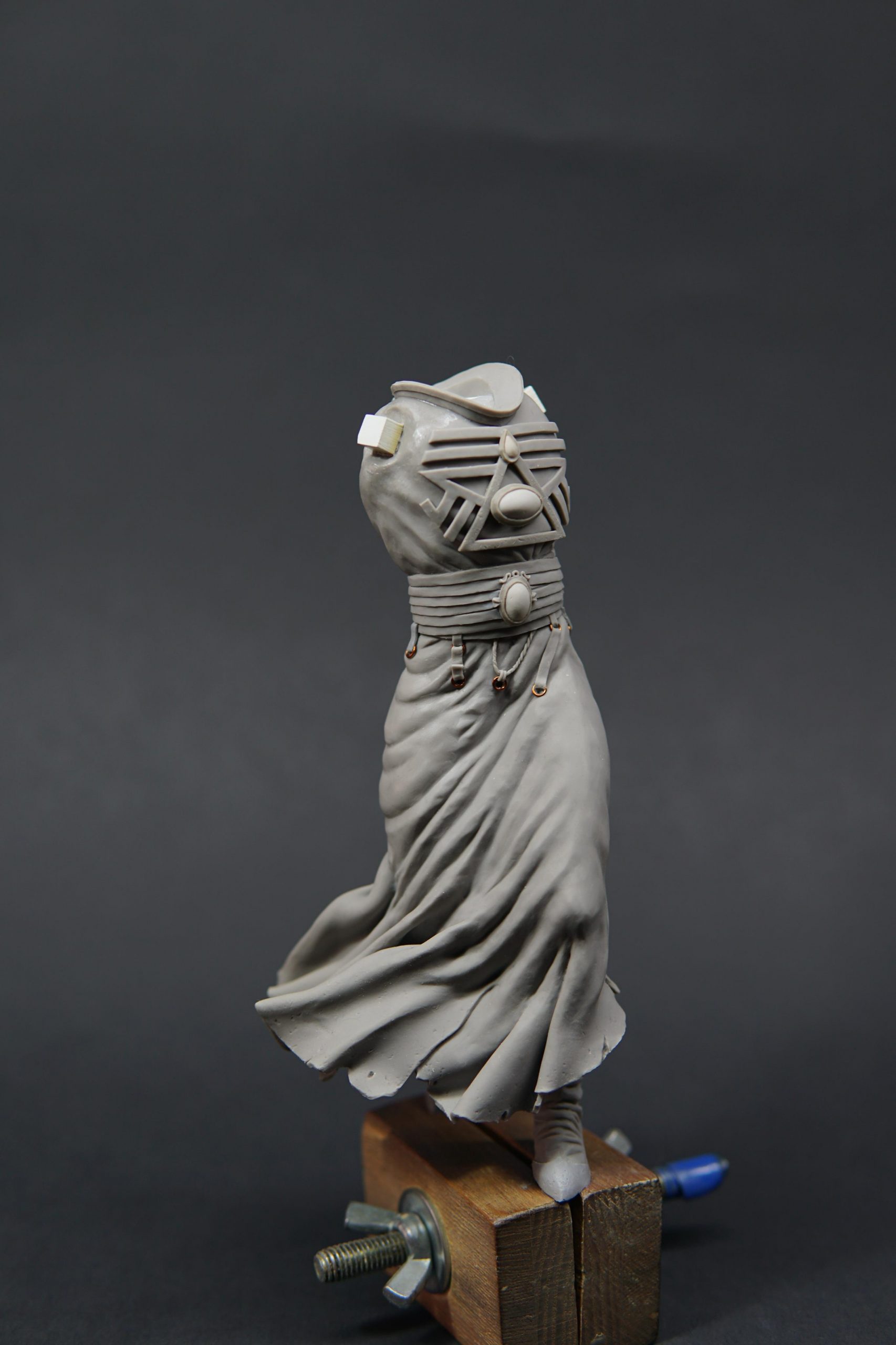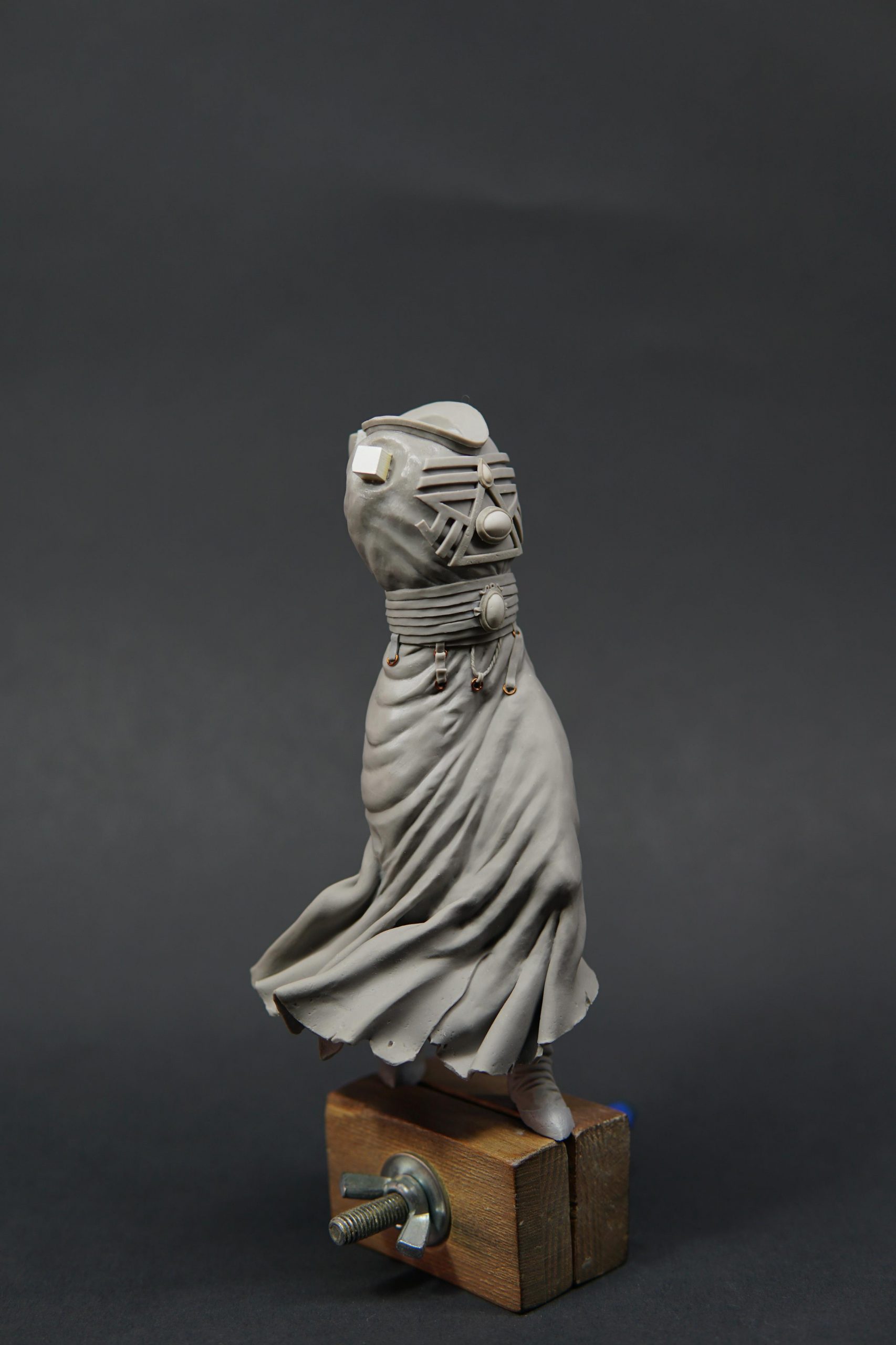 Update 4 – The Head
So the feedback here was… well very obviously not eldar and in a way amazing and scary. Amazing because it was so well done 😀 lol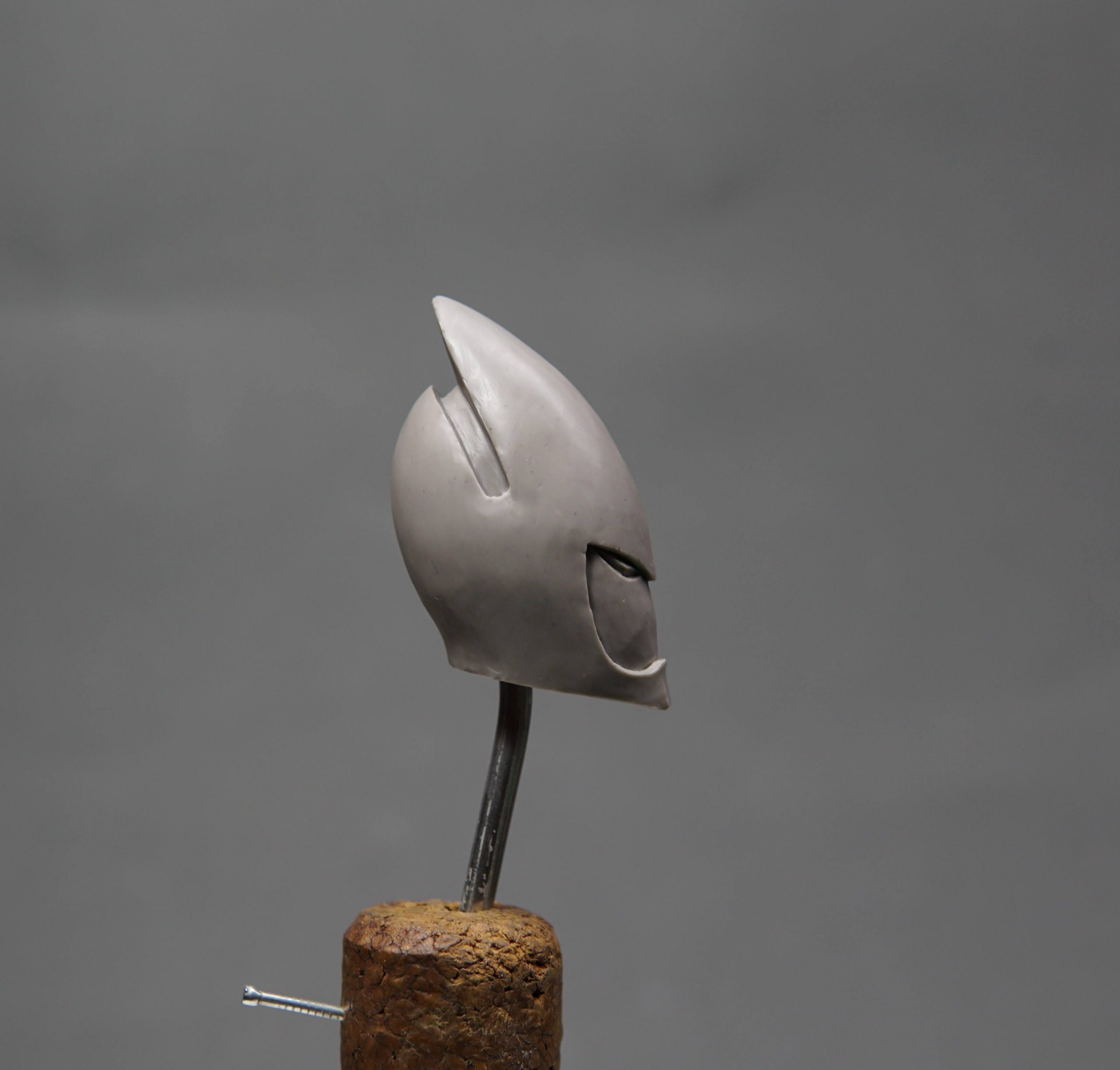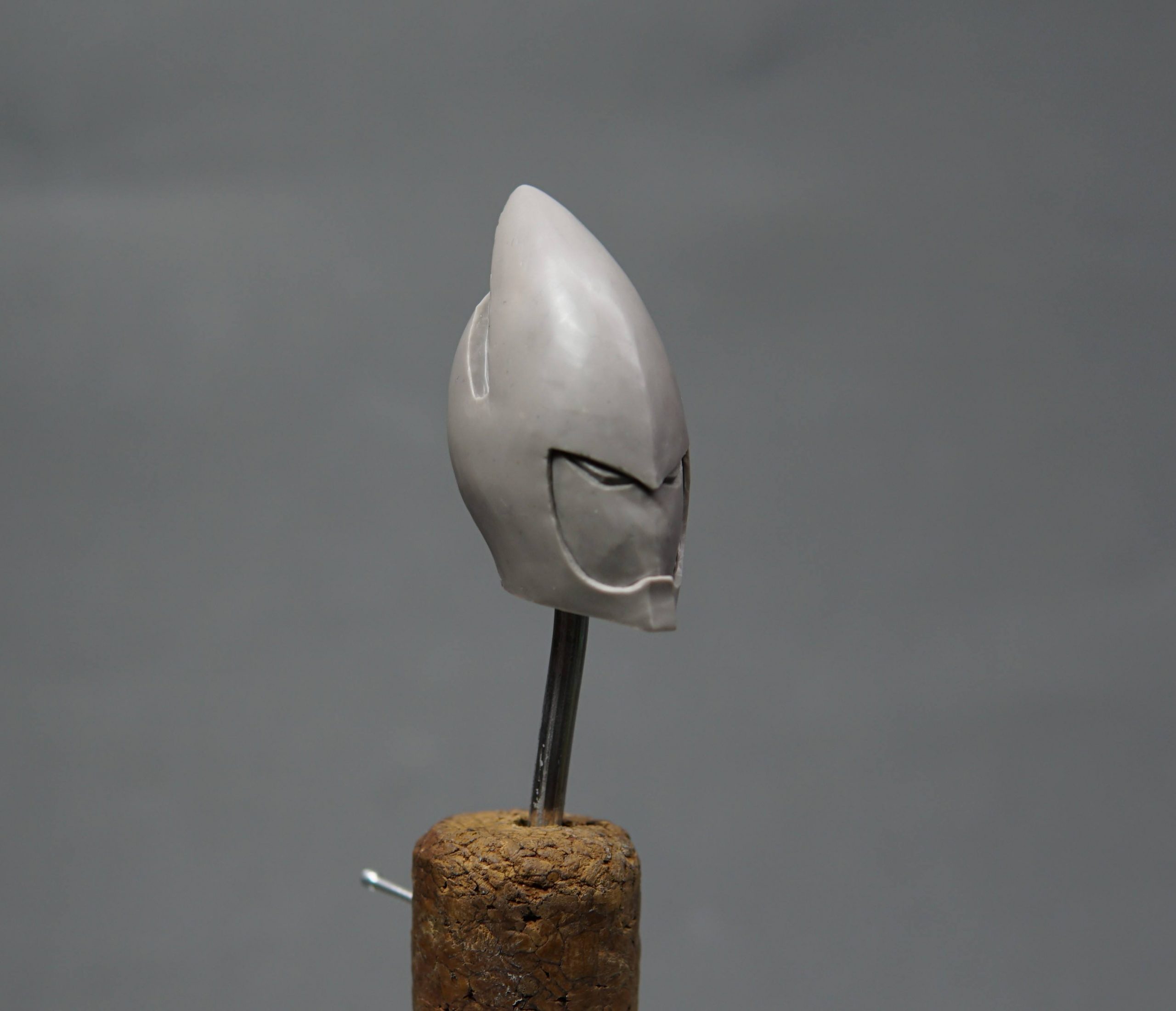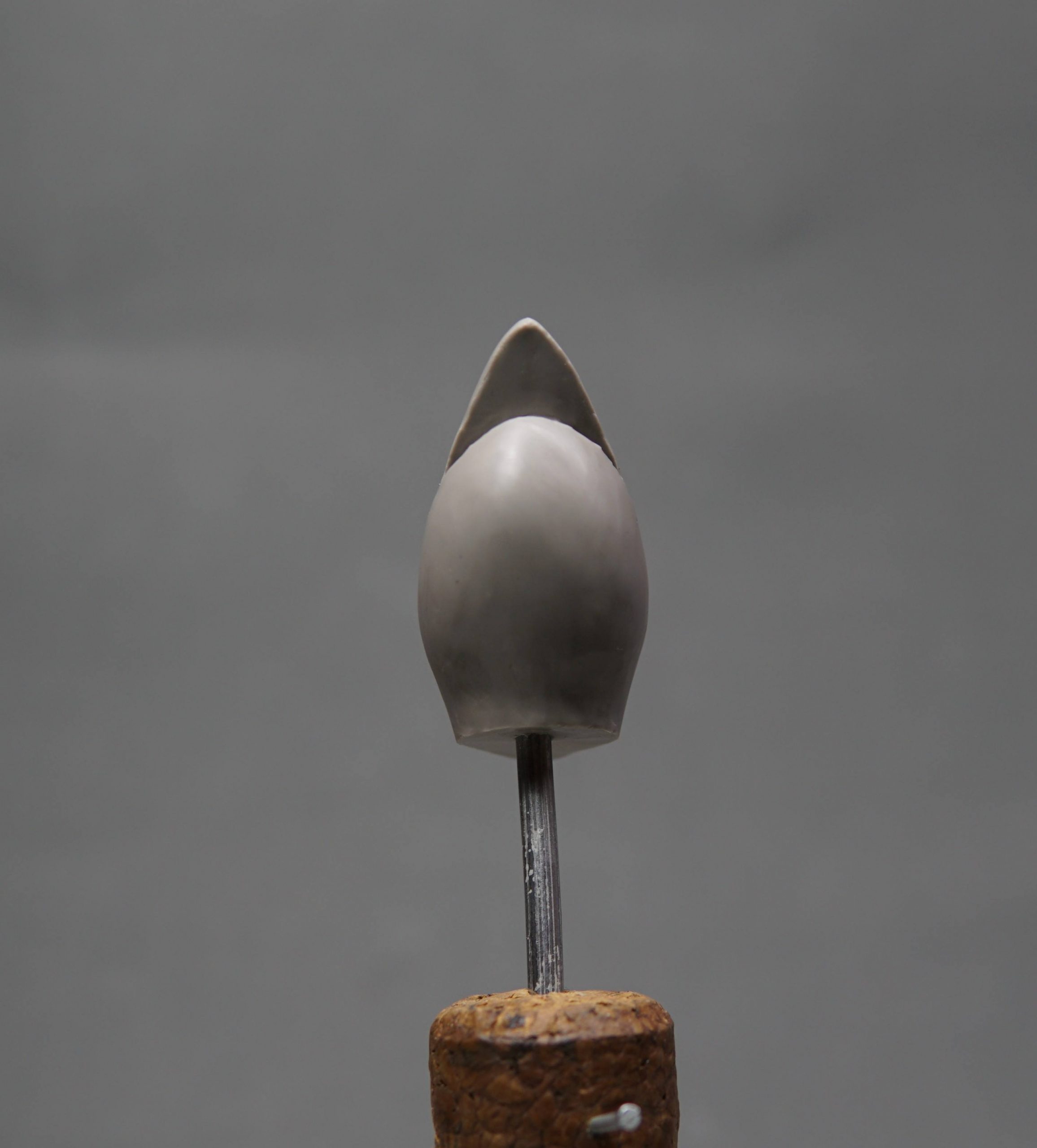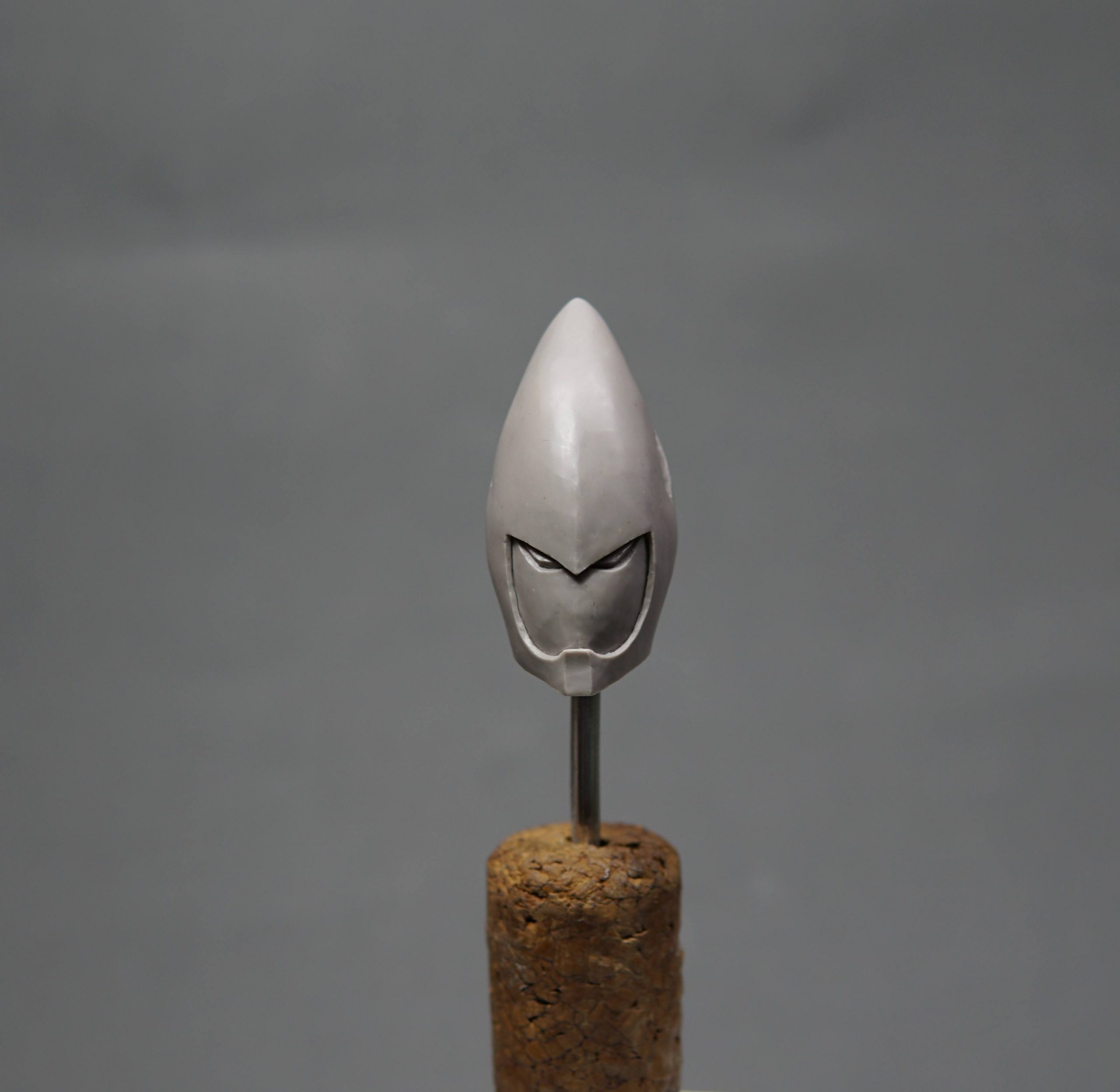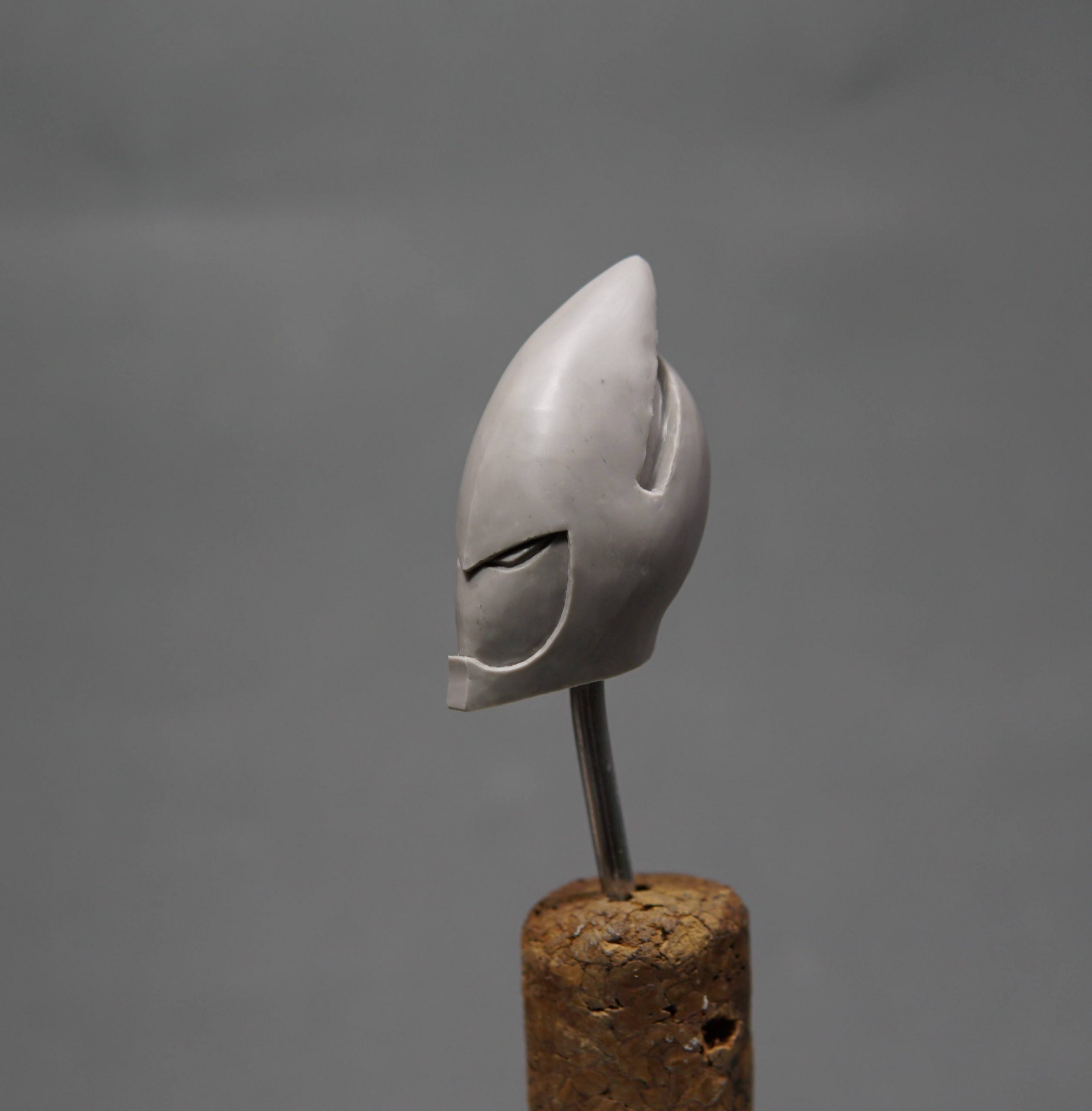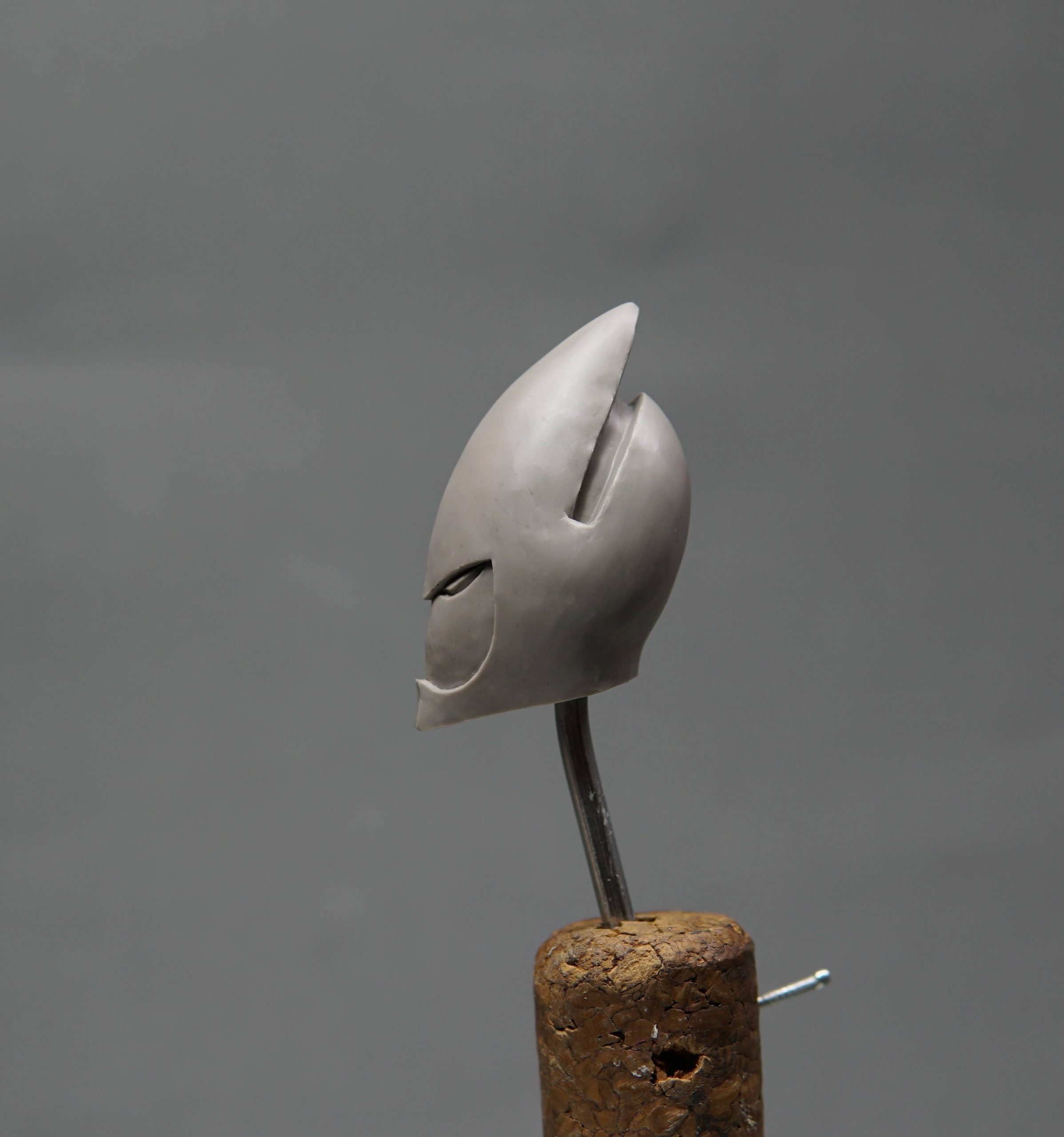 Update 4.1 – The Head
As you can easily see, just a bit more eldar like.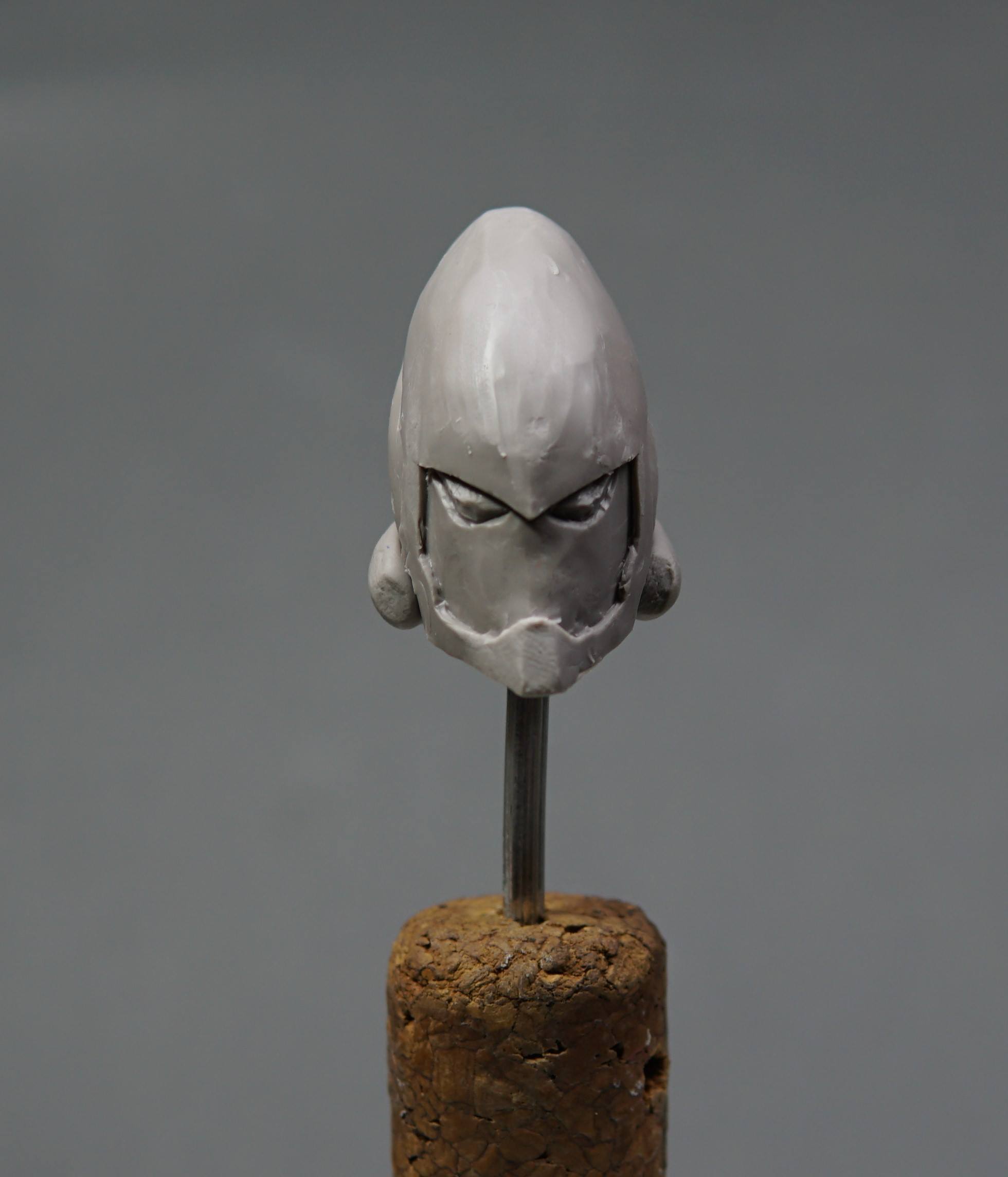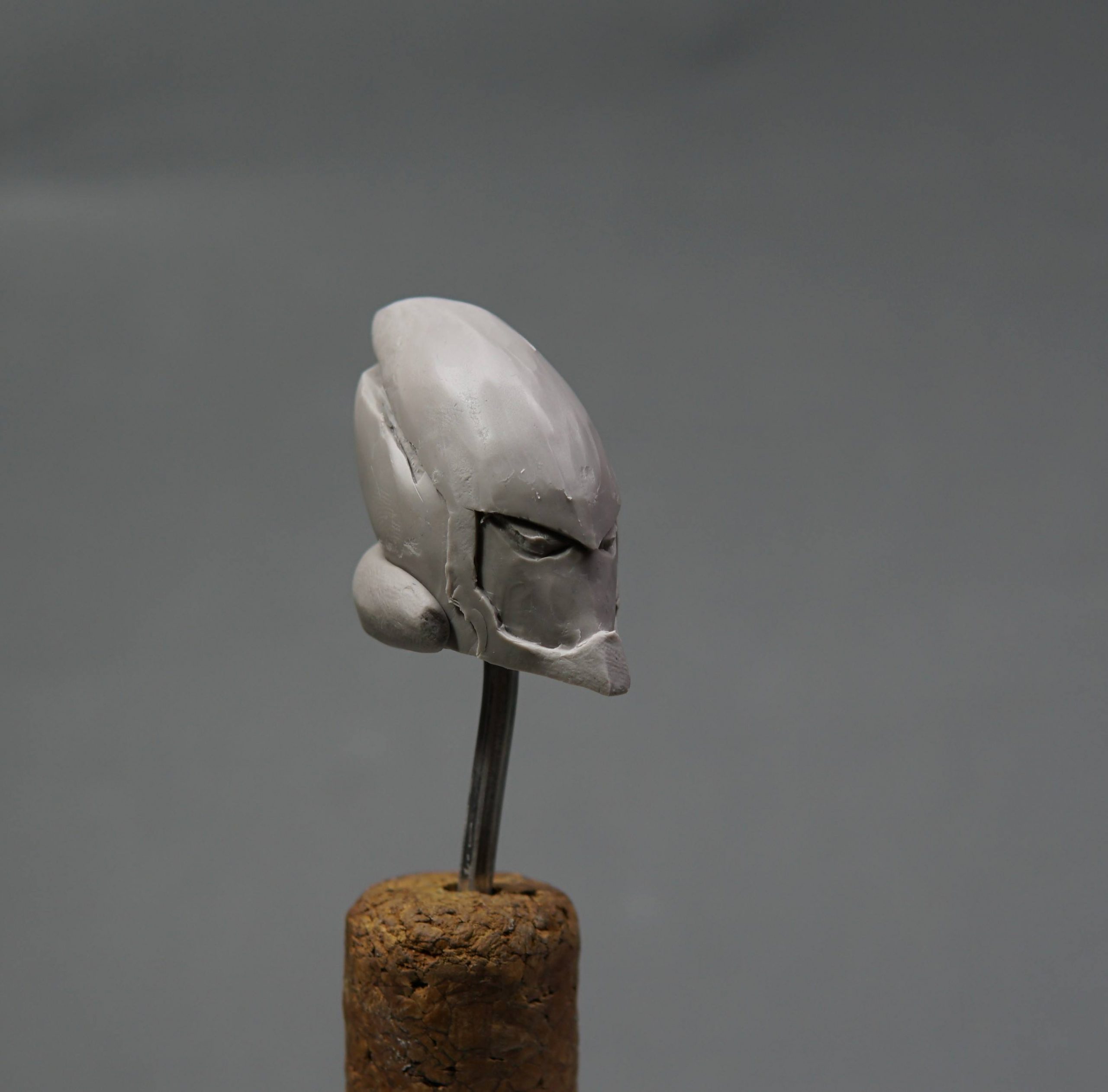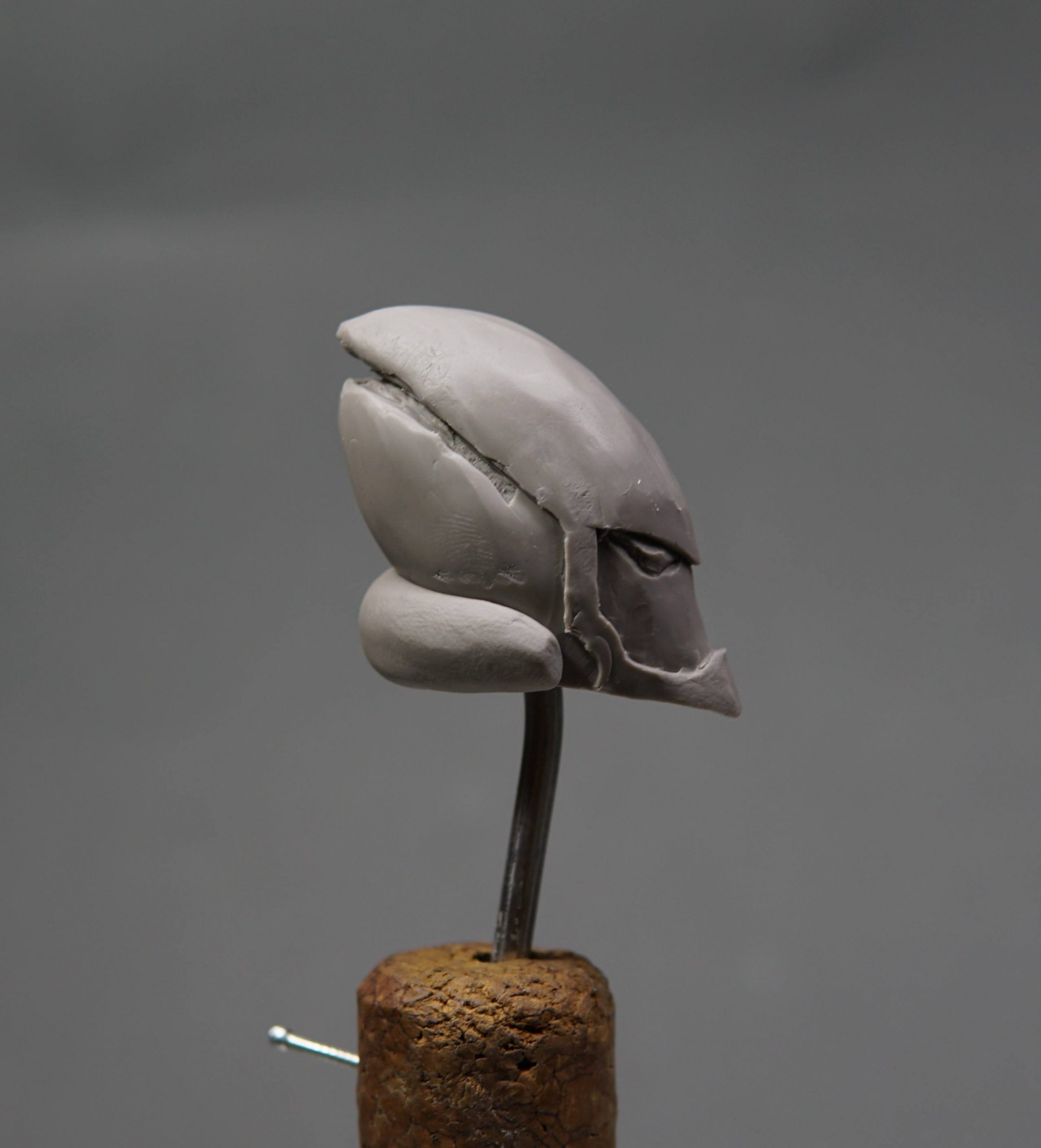 Update 4.2 – The Head
And now he is finished and well!! Fuck me, amazingly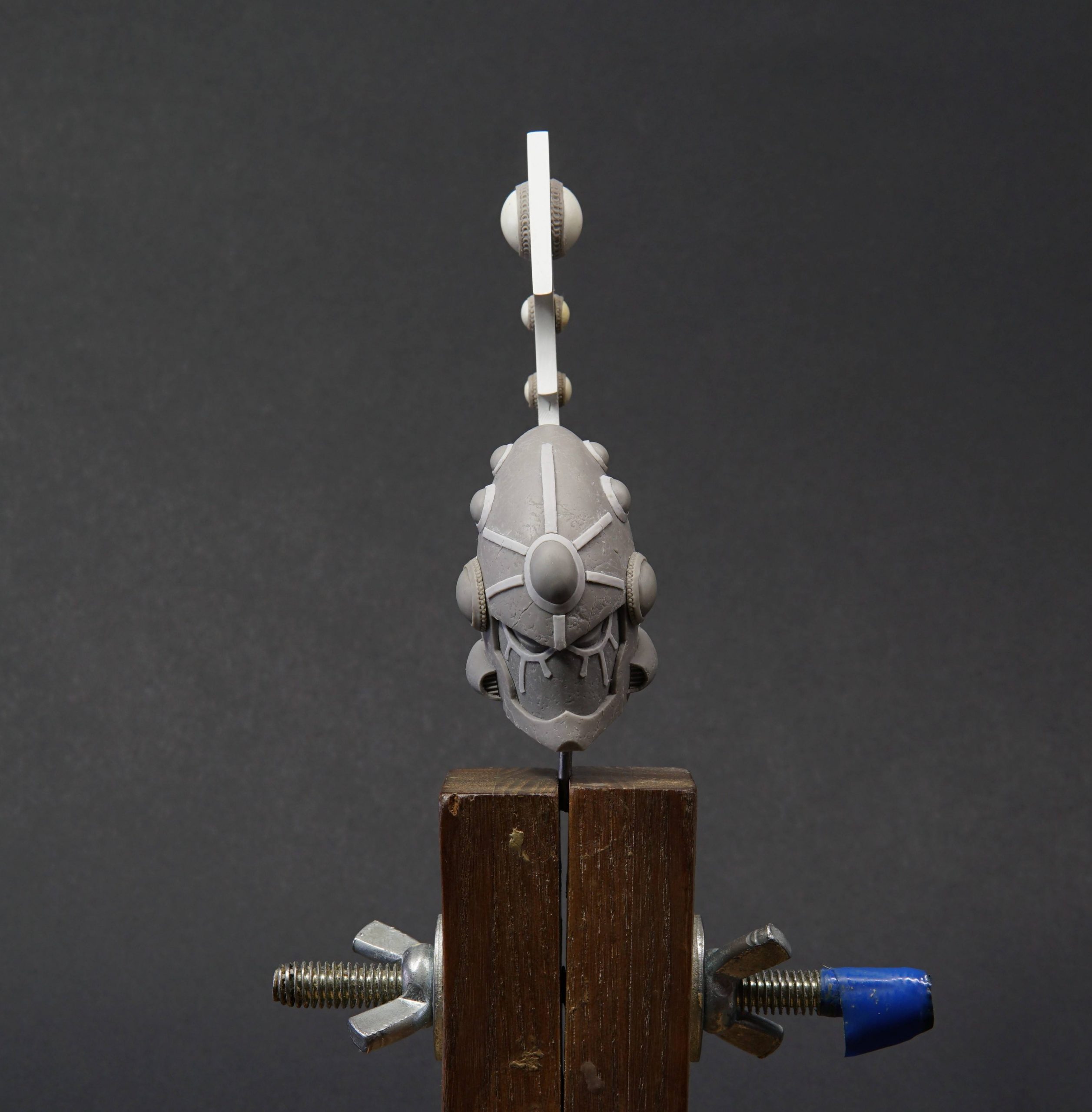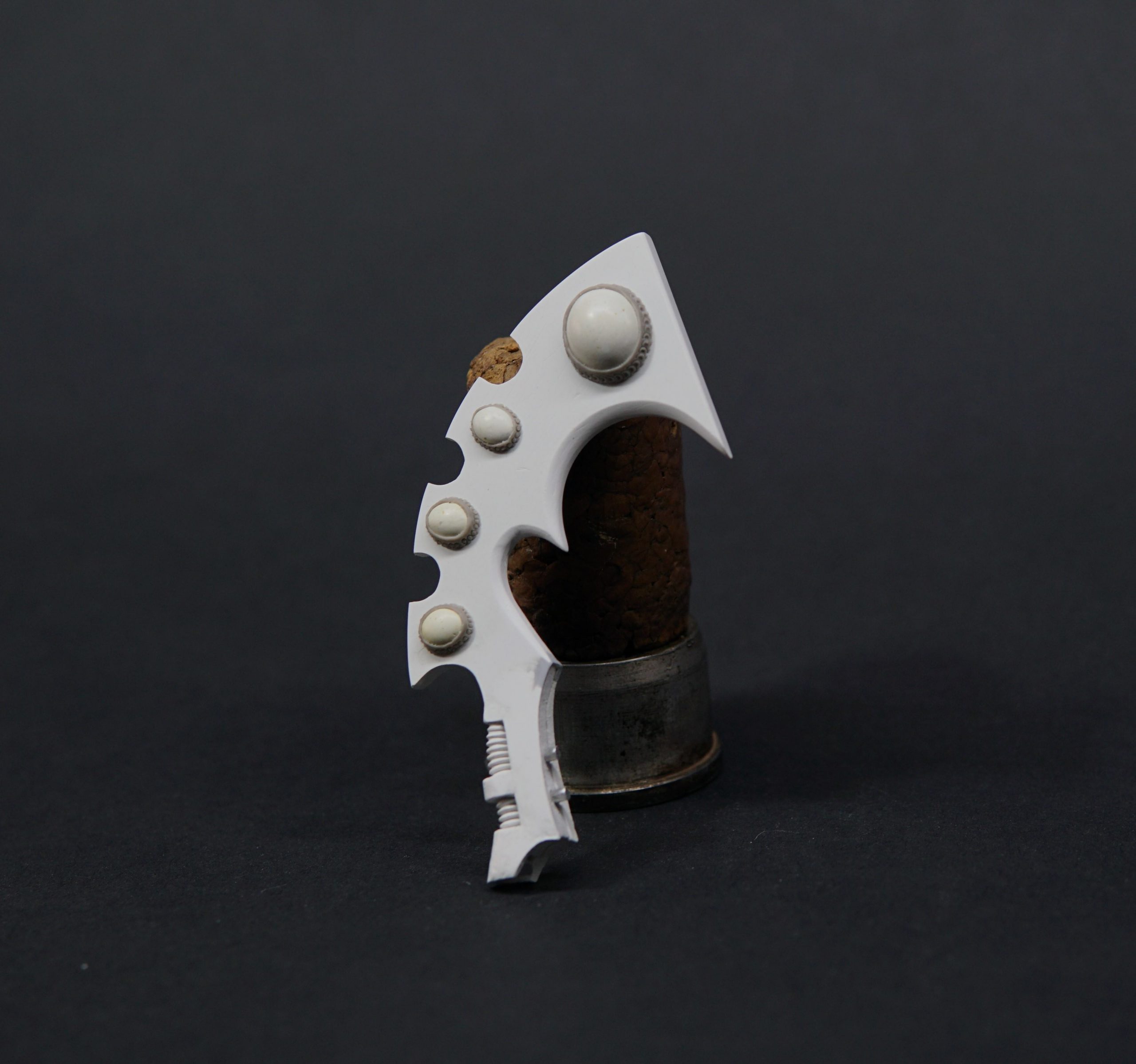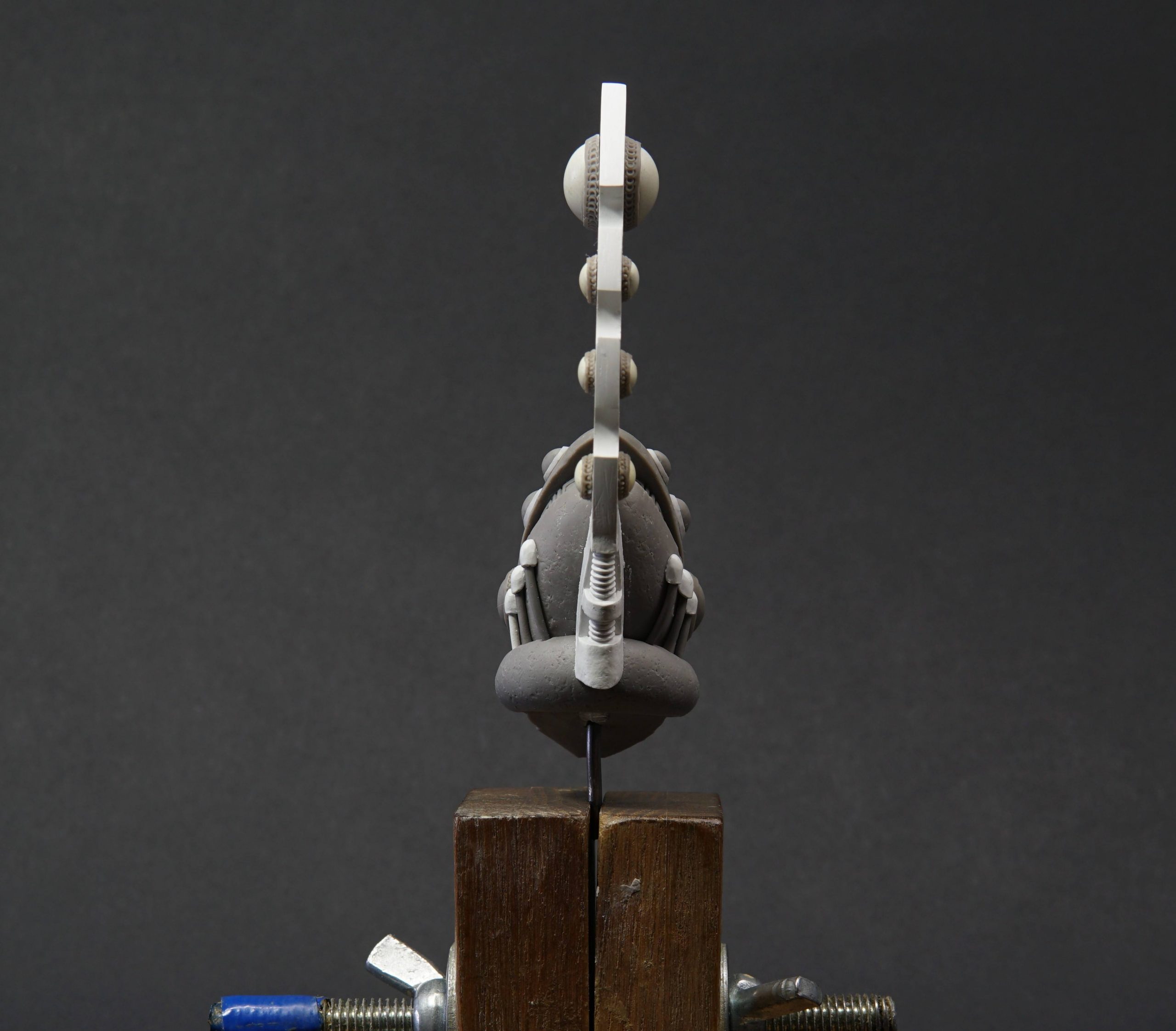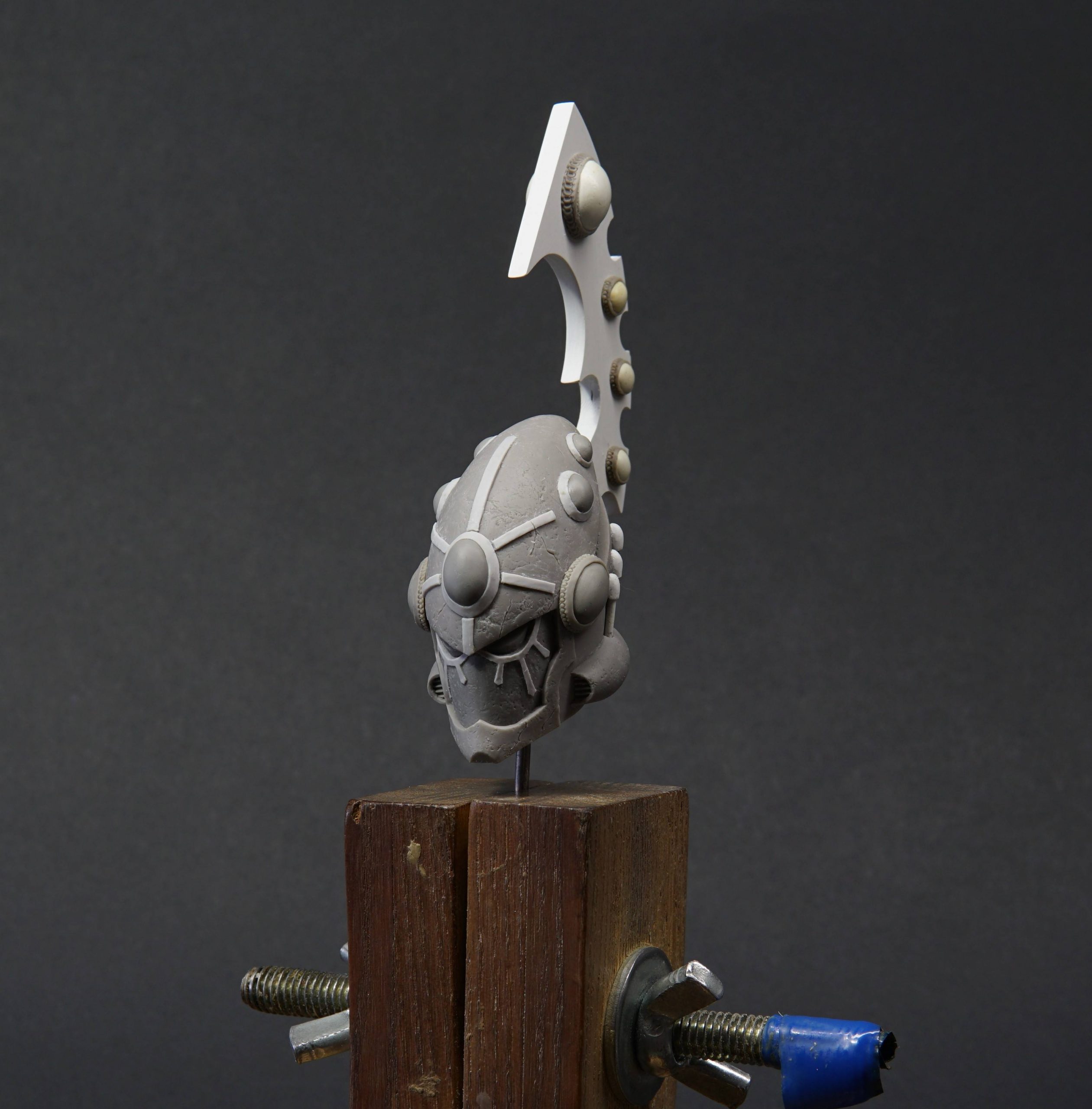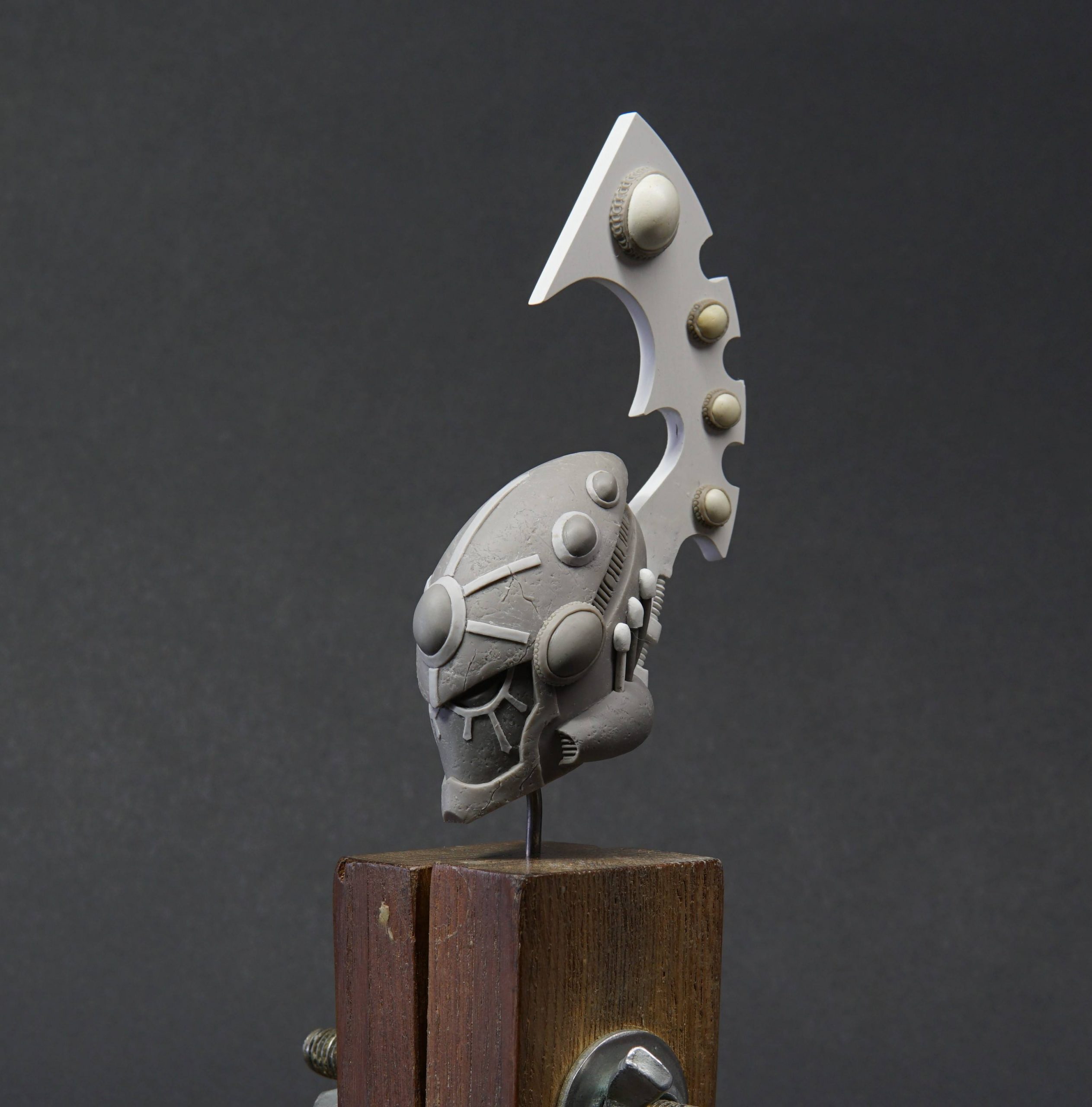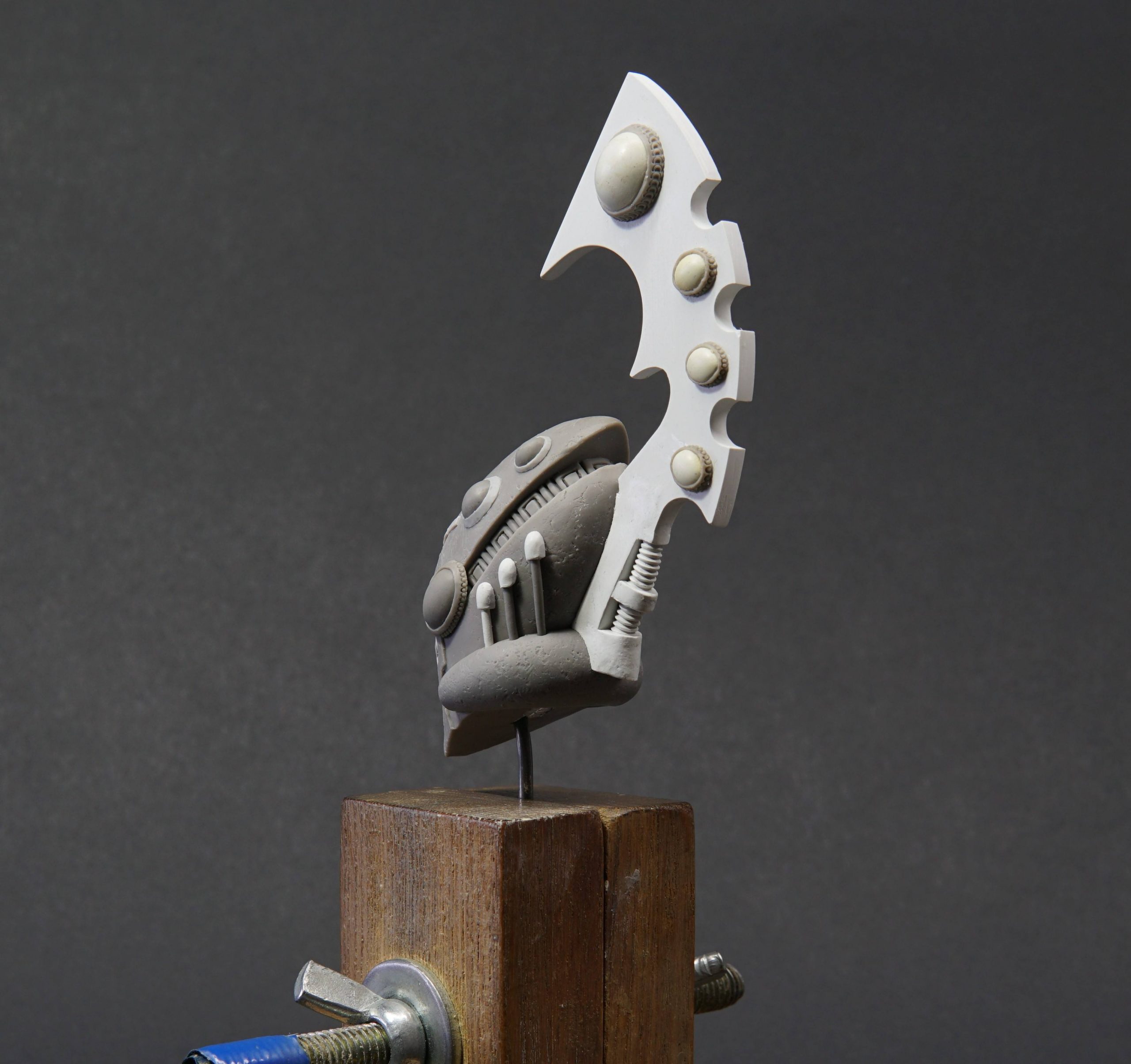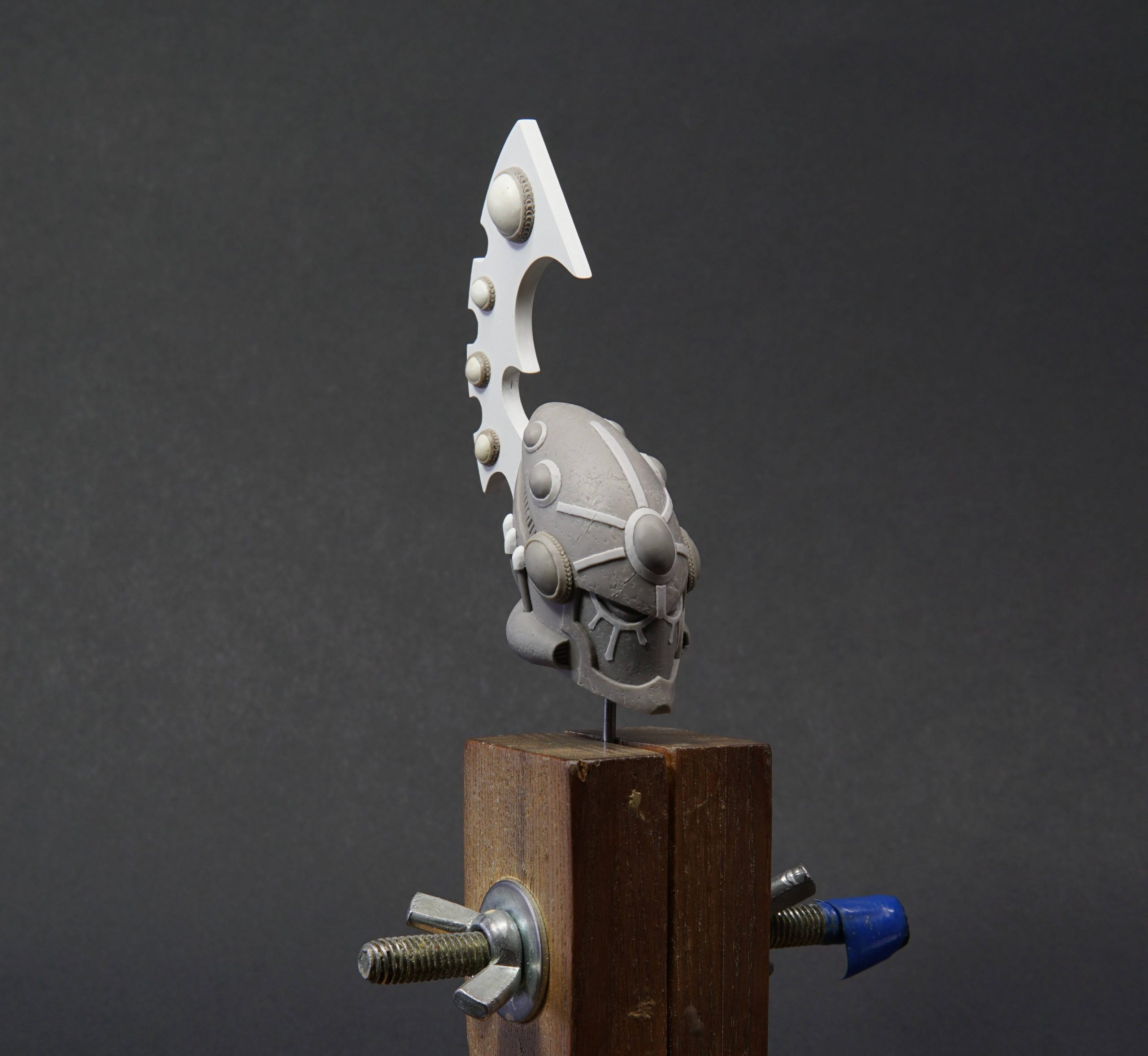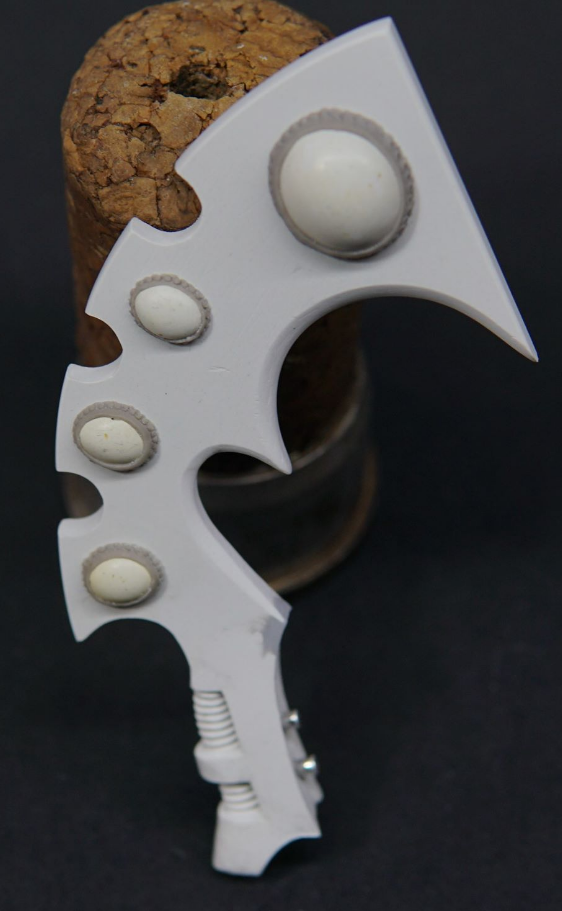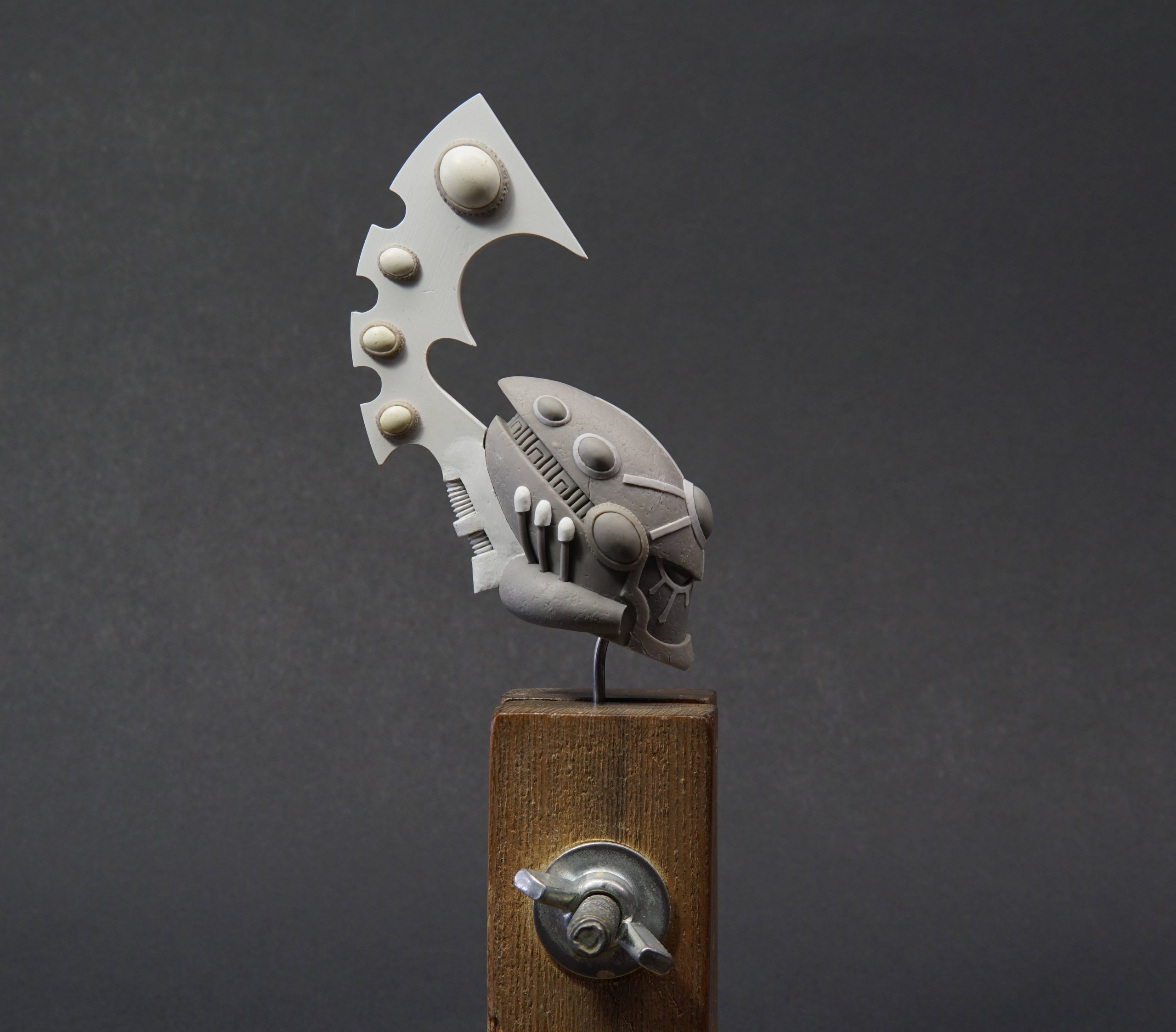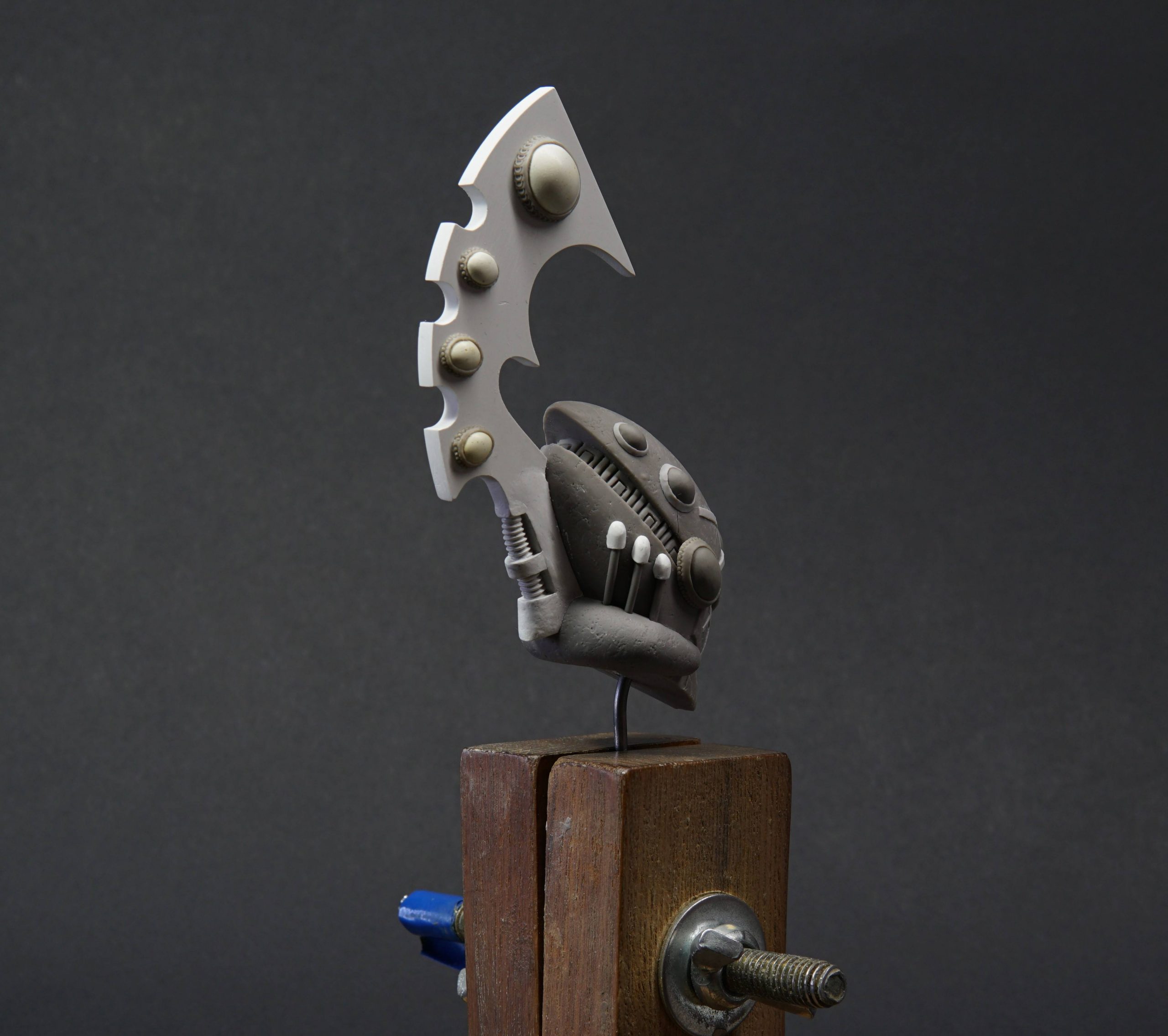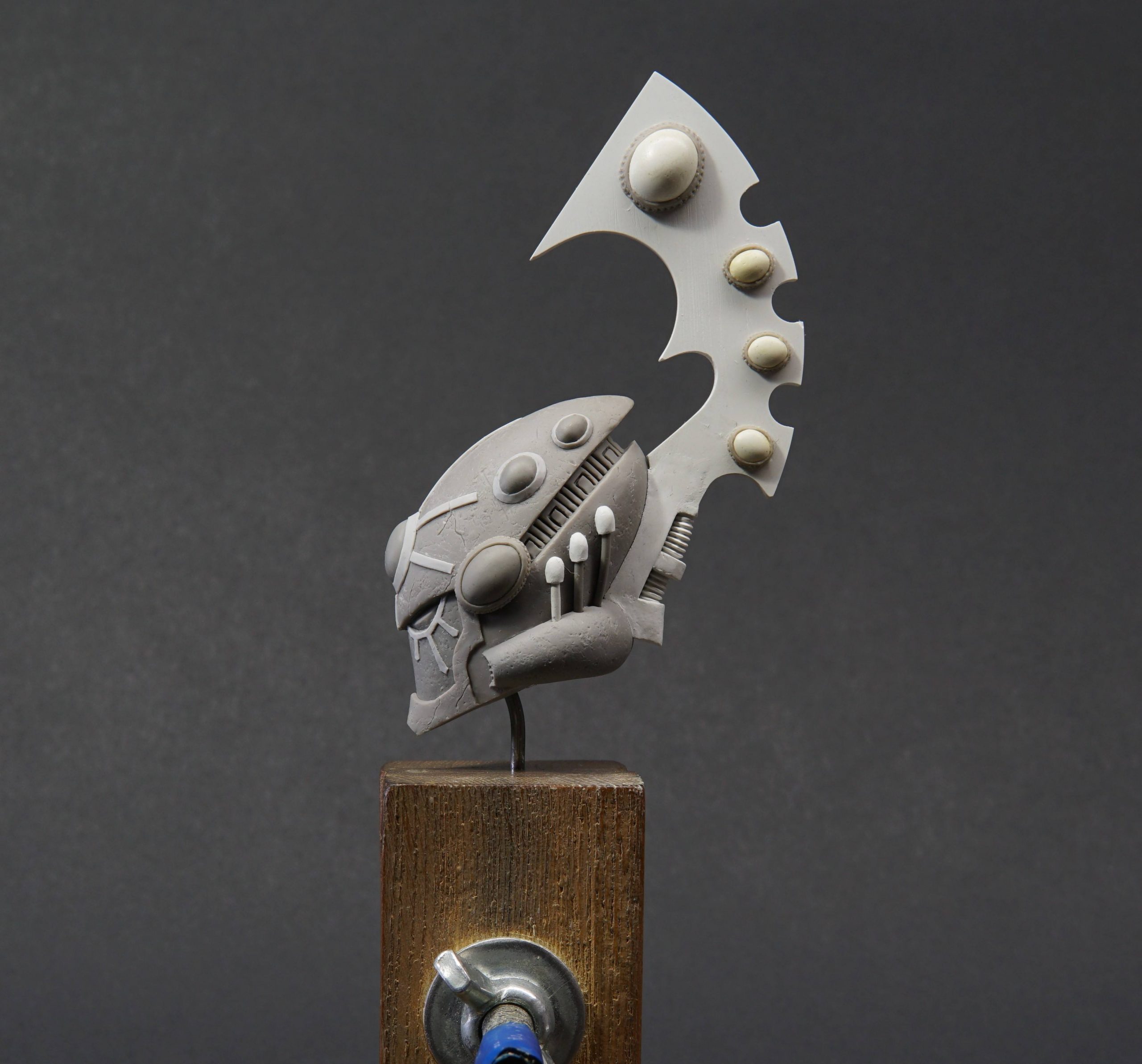 Update 5 – The Cloak
Here we got the initial sketch of the cloak and my feedback. I believe you can see that it was not flowing enough at all for my liking.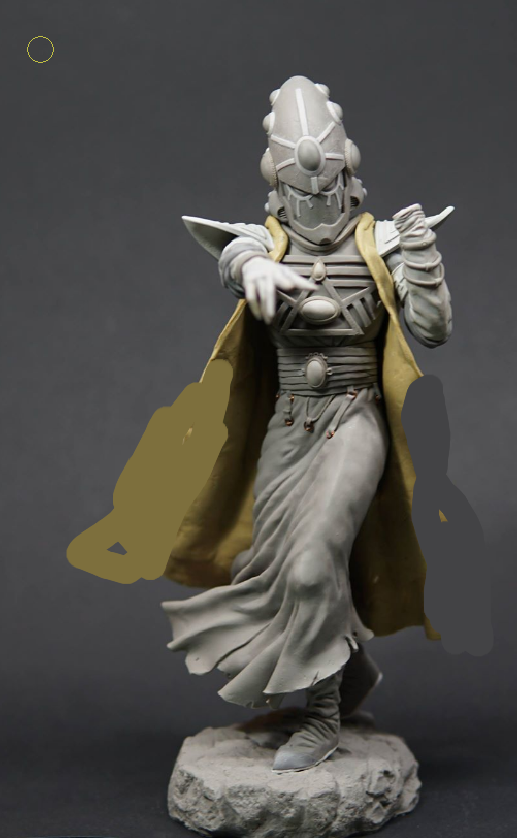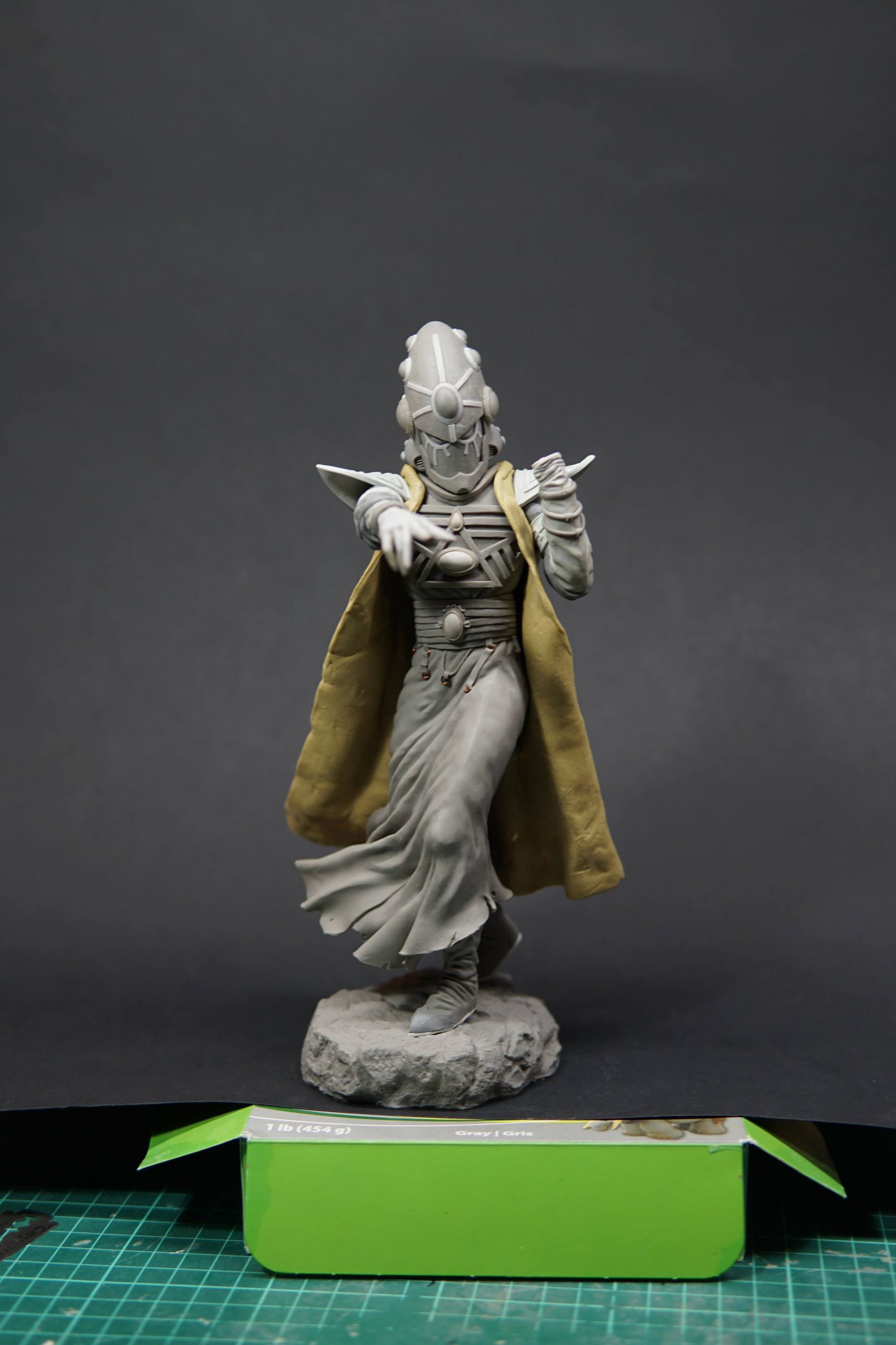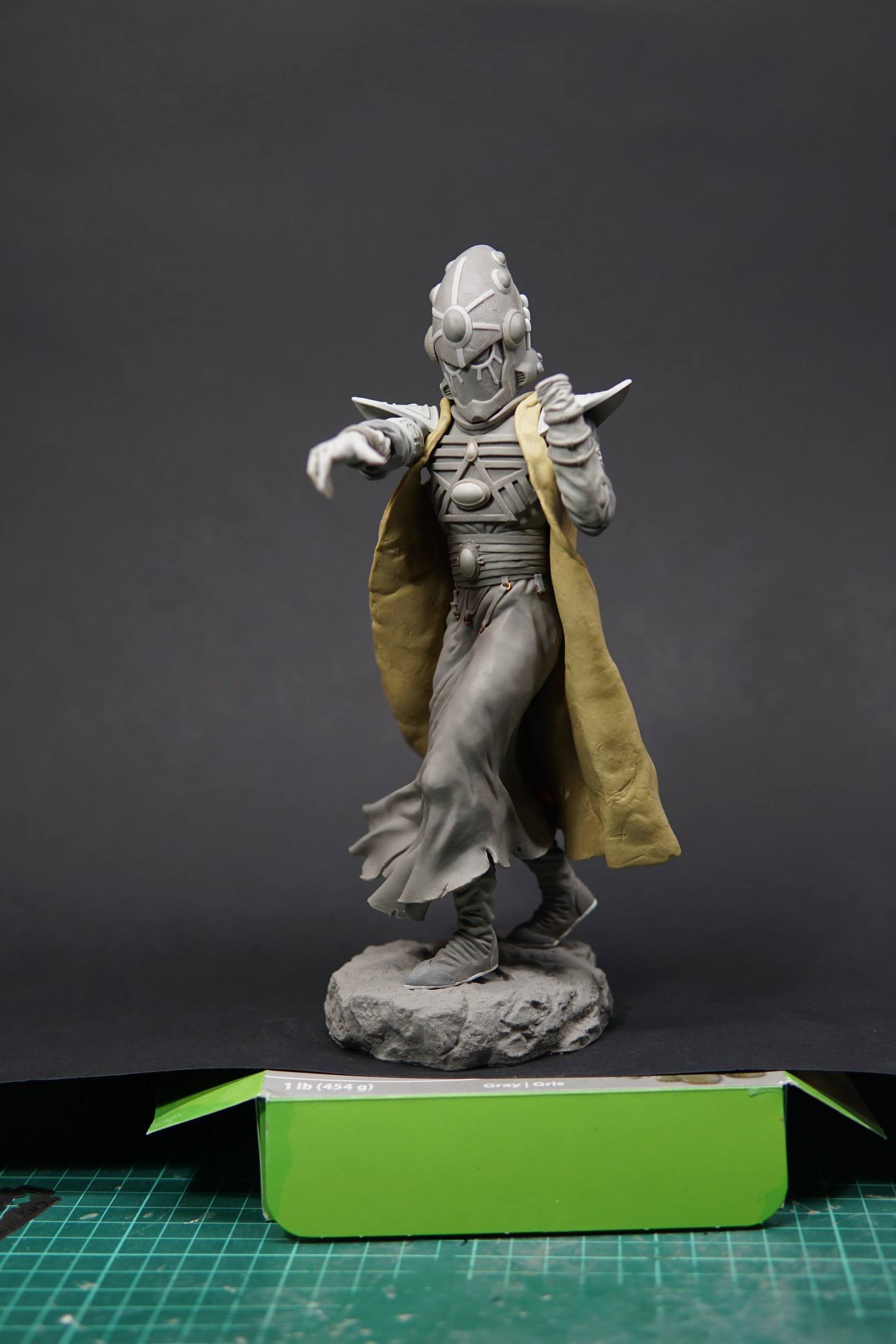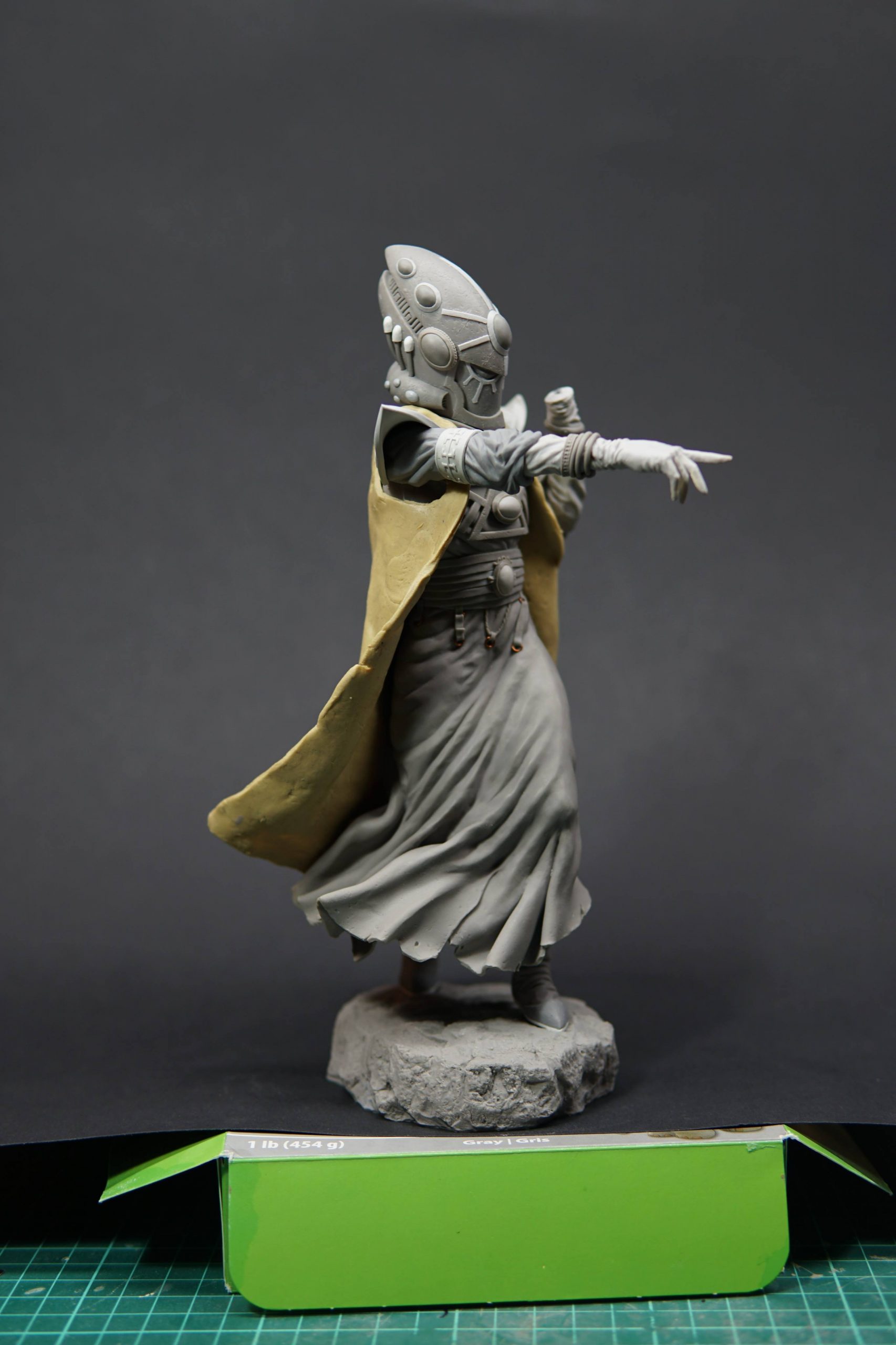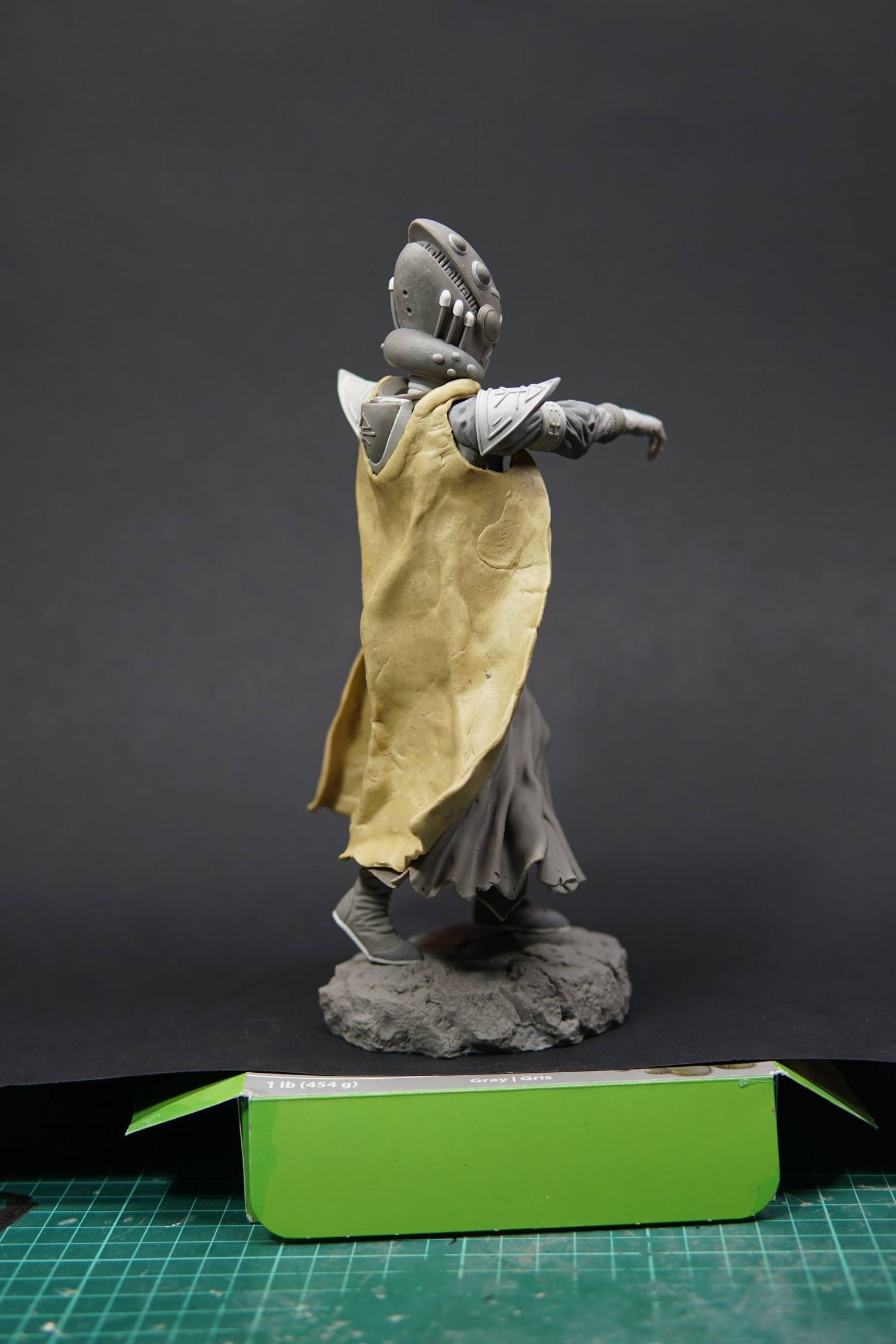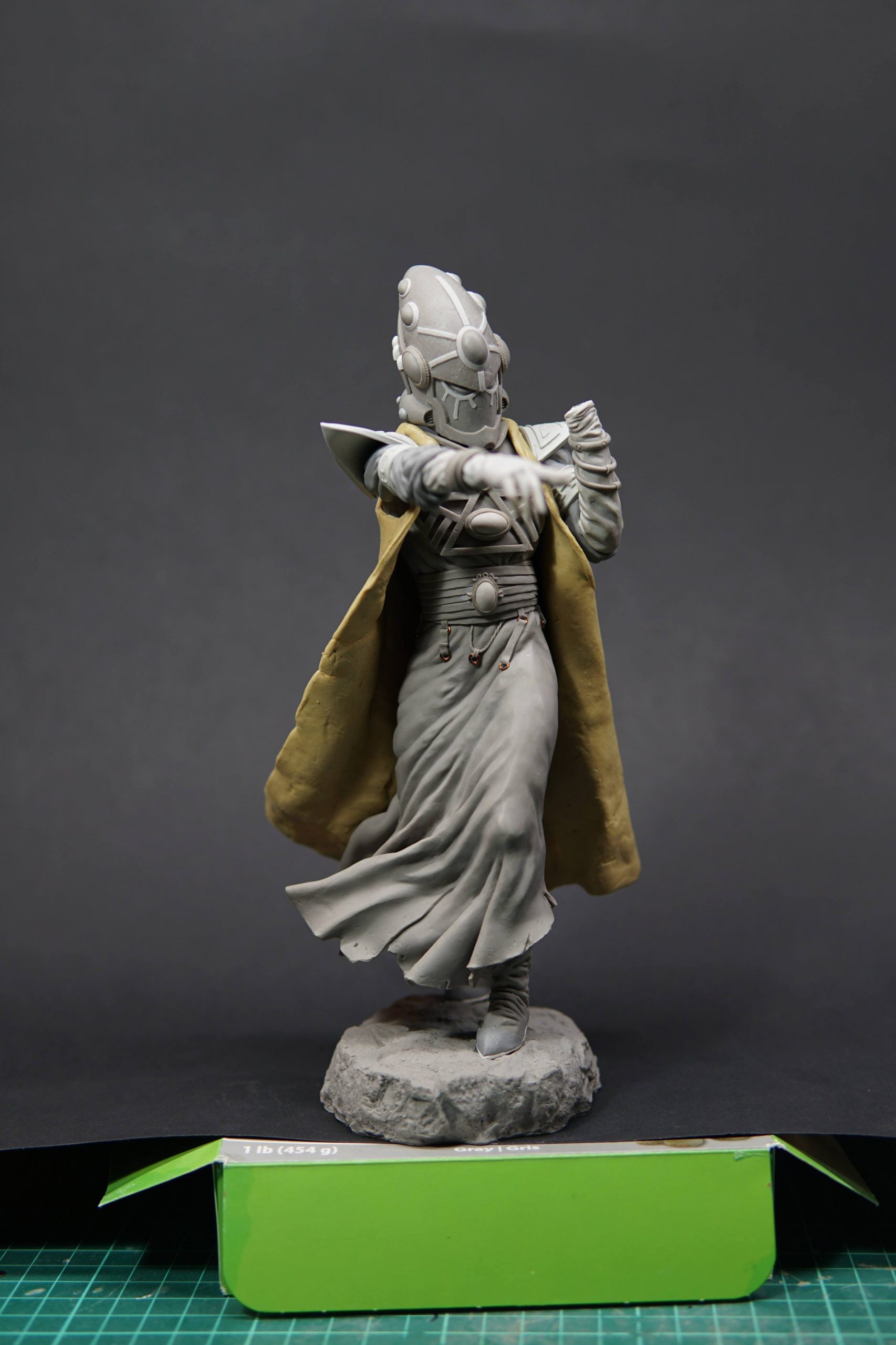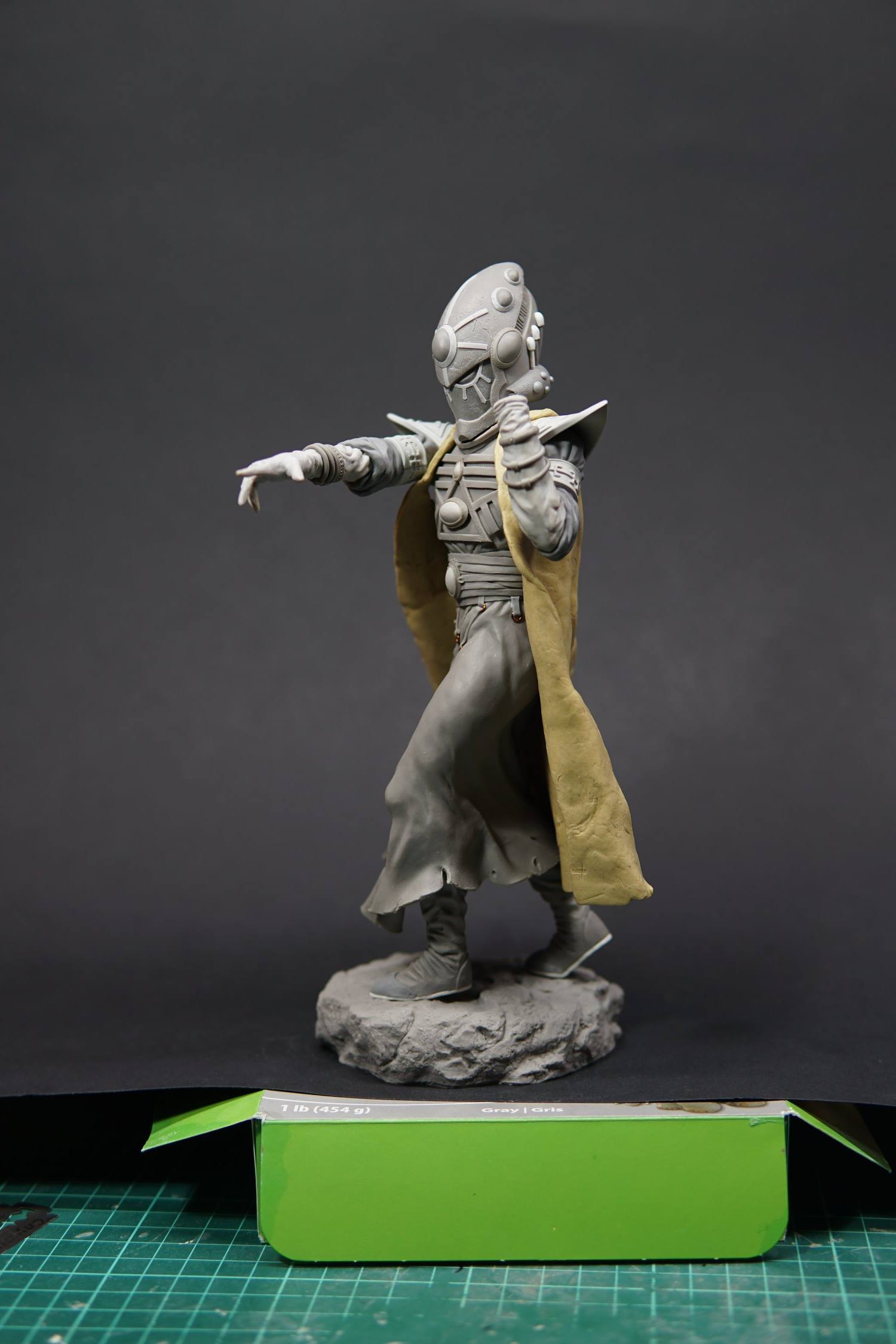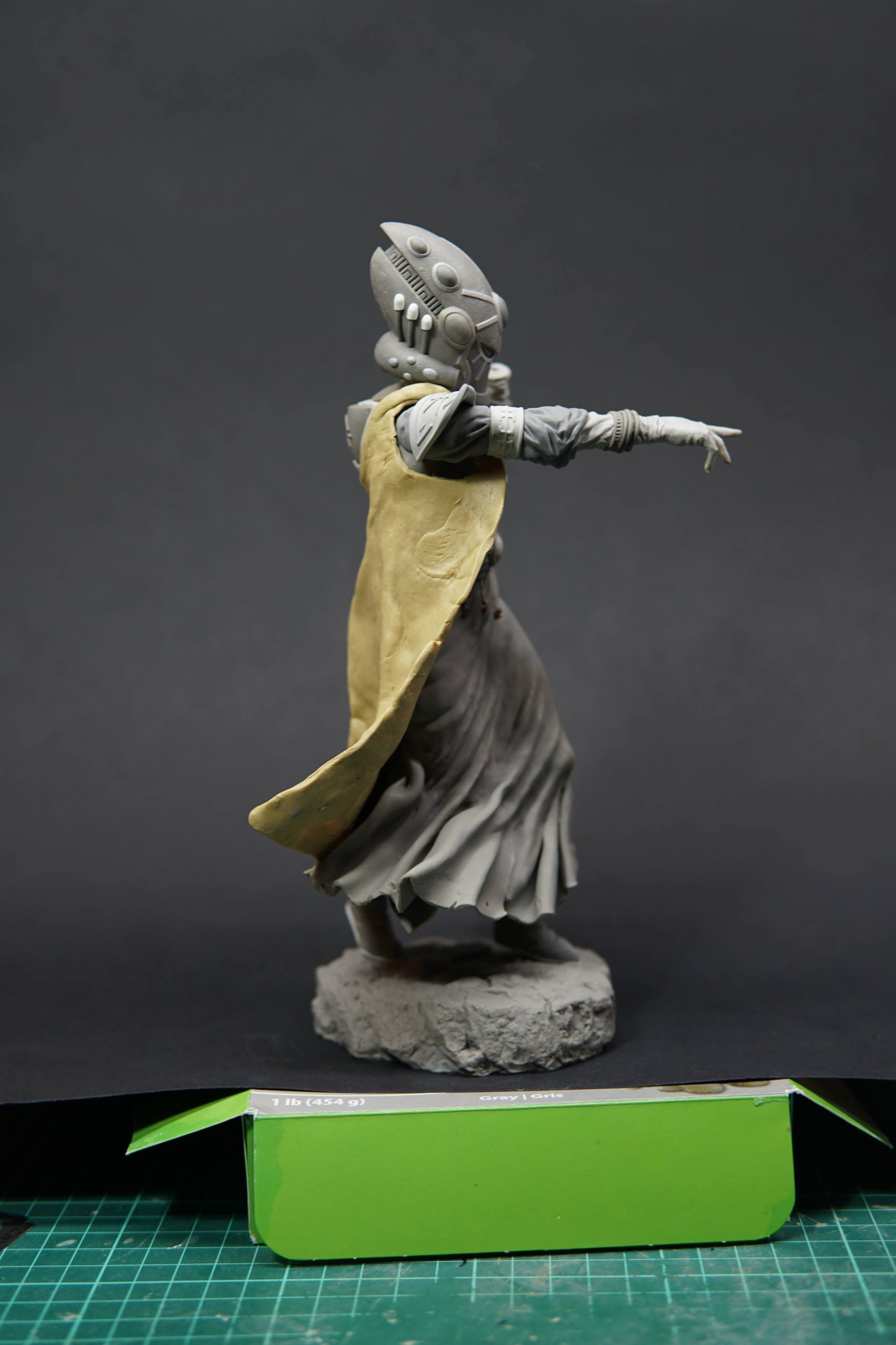 Update 5.1 – The Cloak
Well here the sculptor filled it out very nicely for us!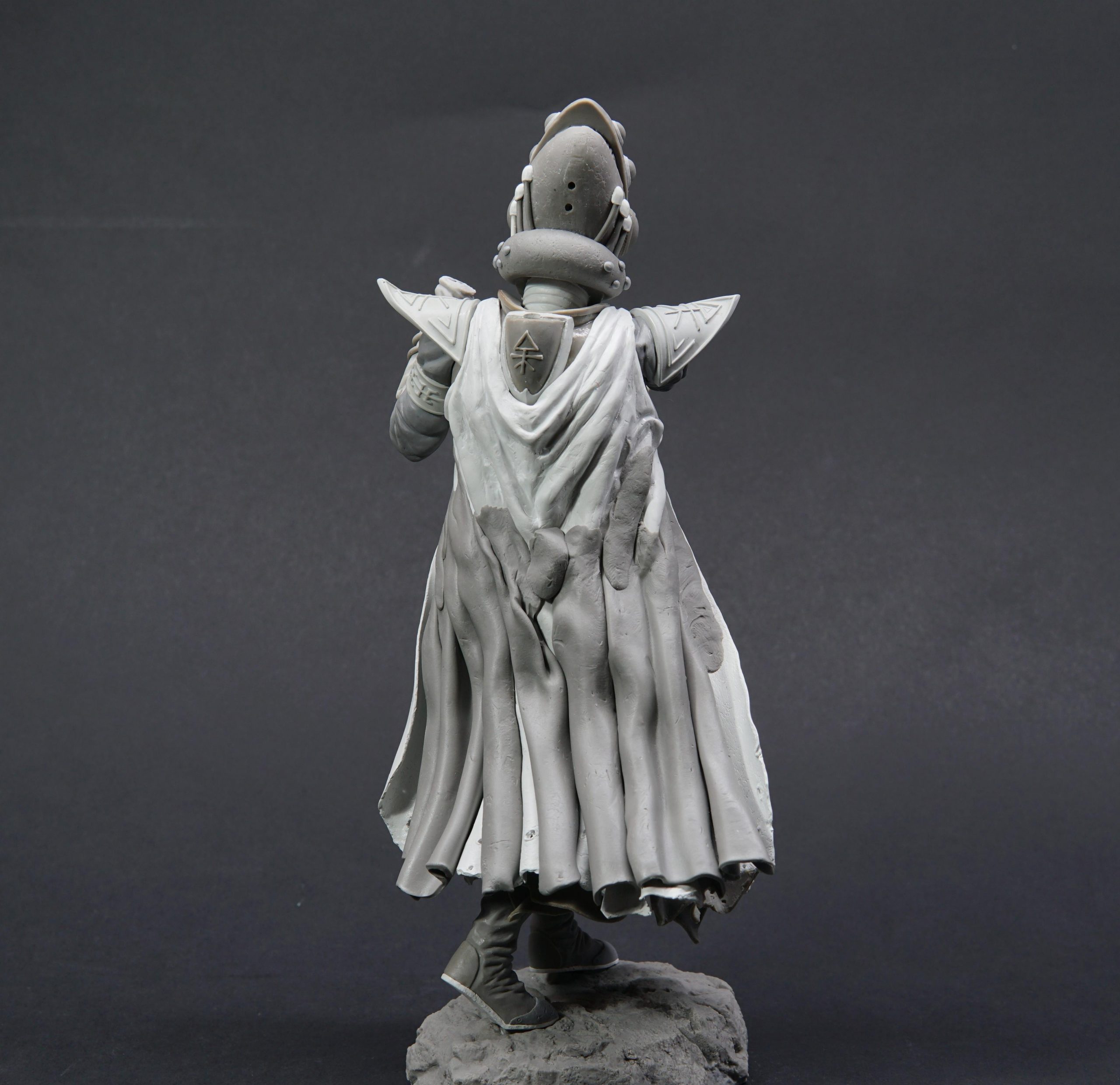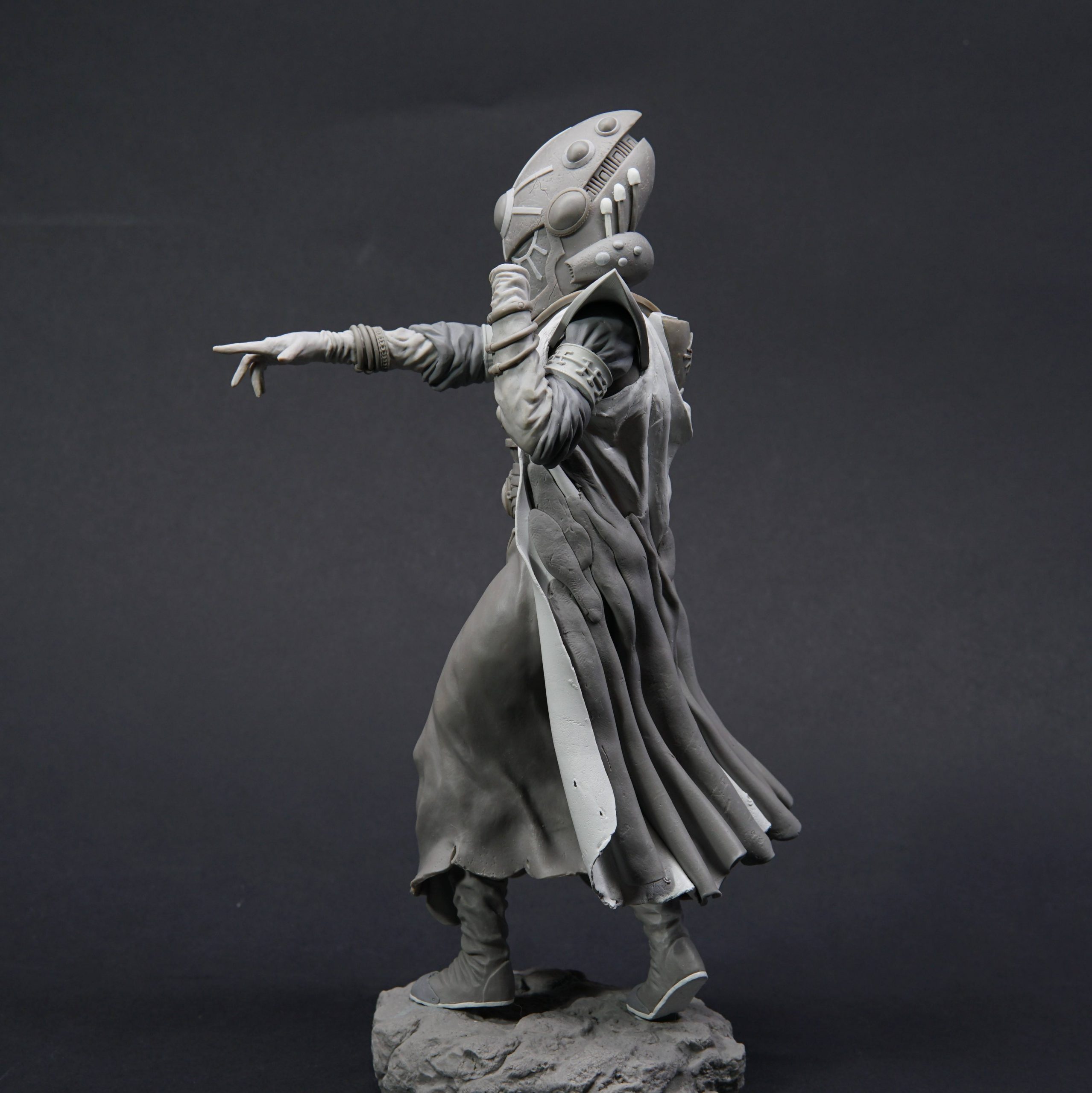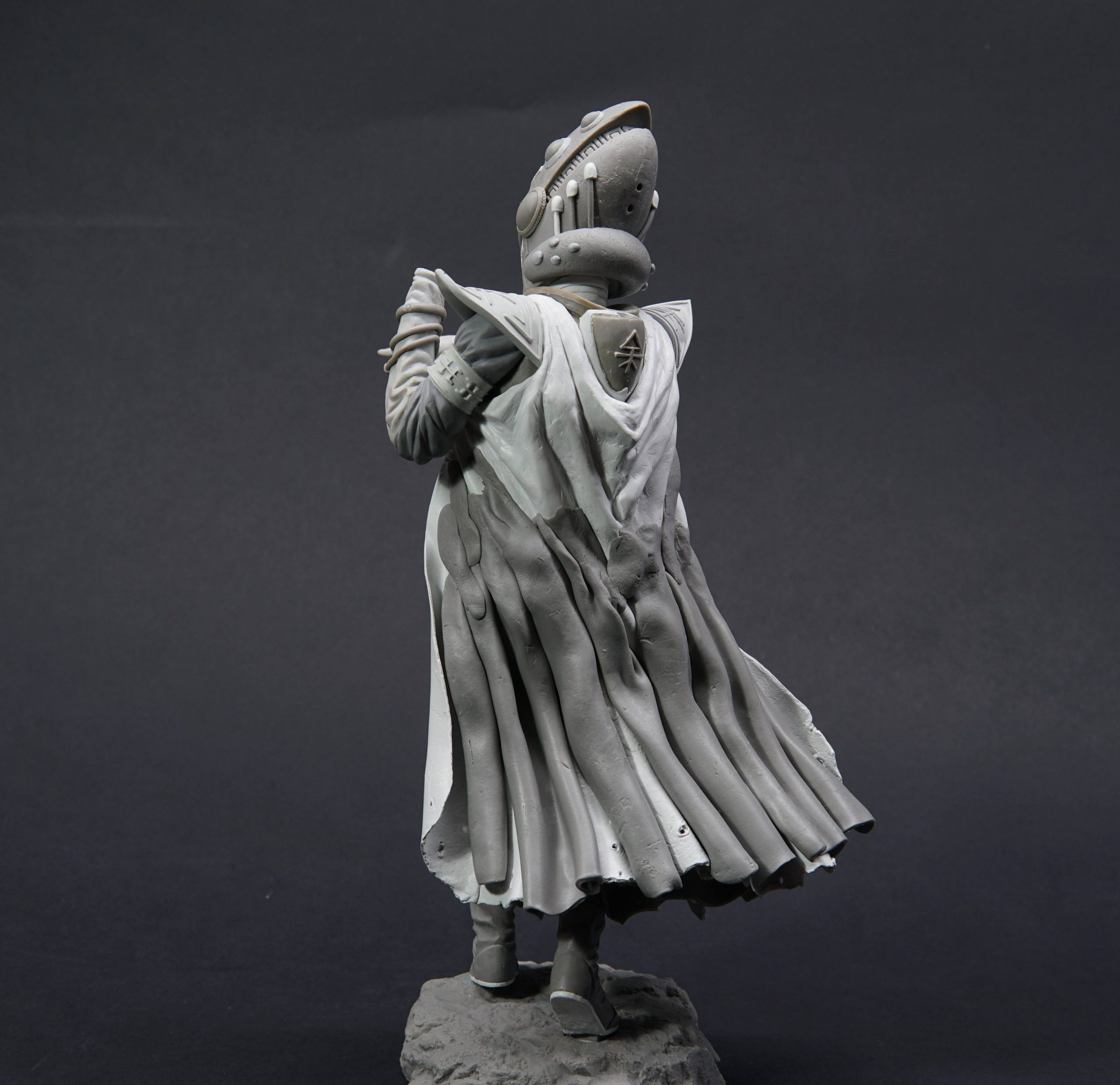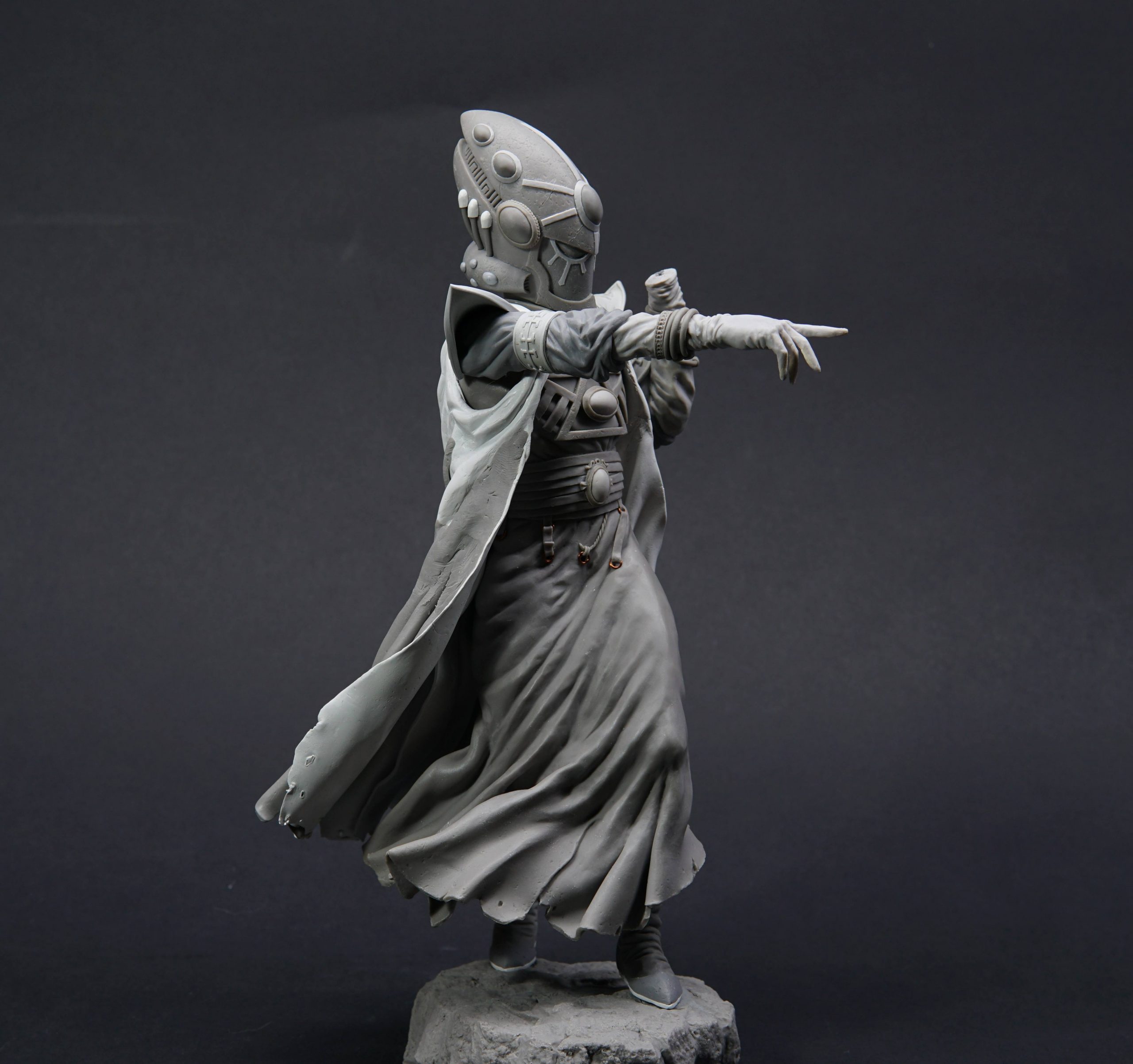 Update 6 – The Arms They came earlier… but I forgot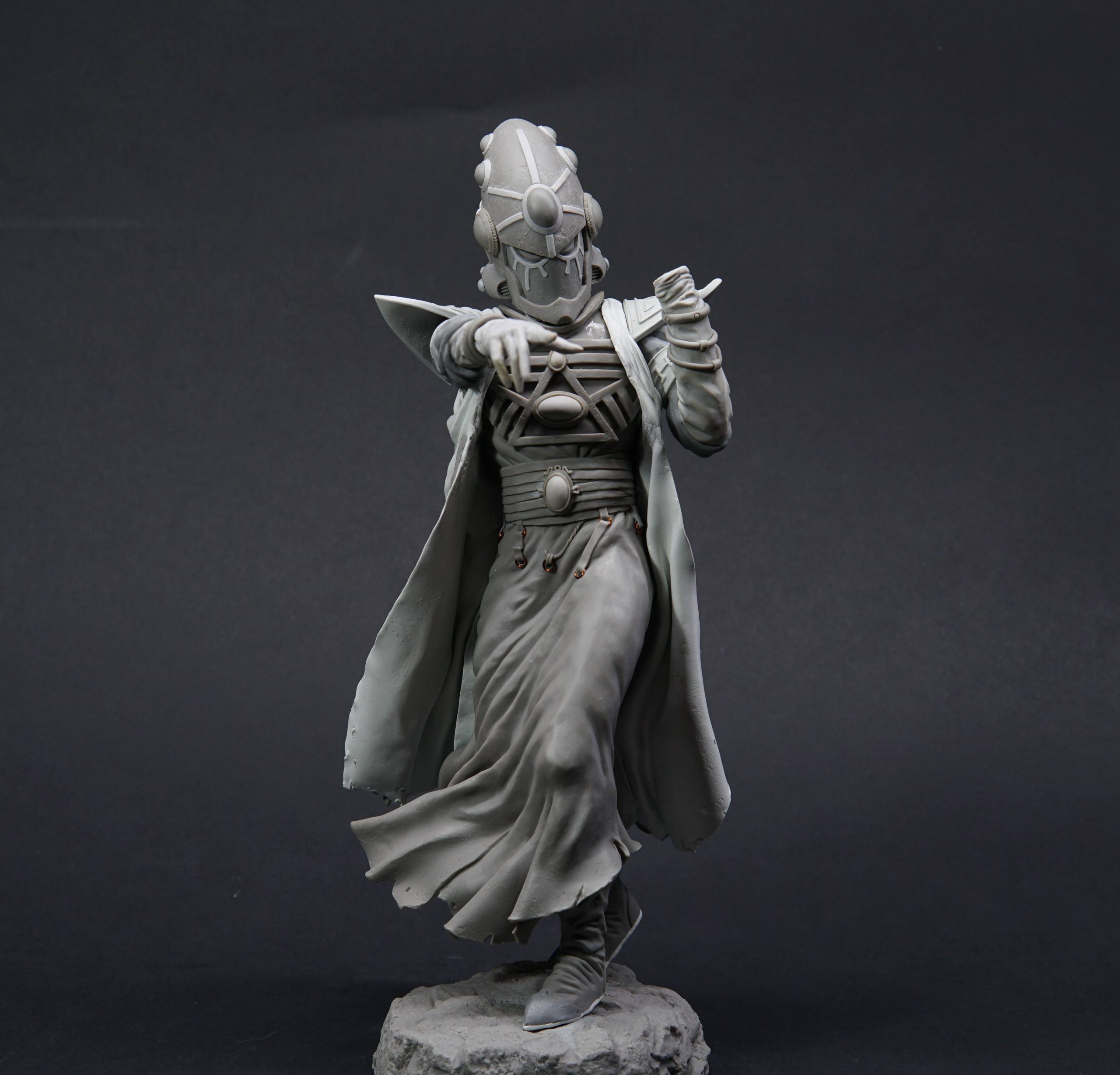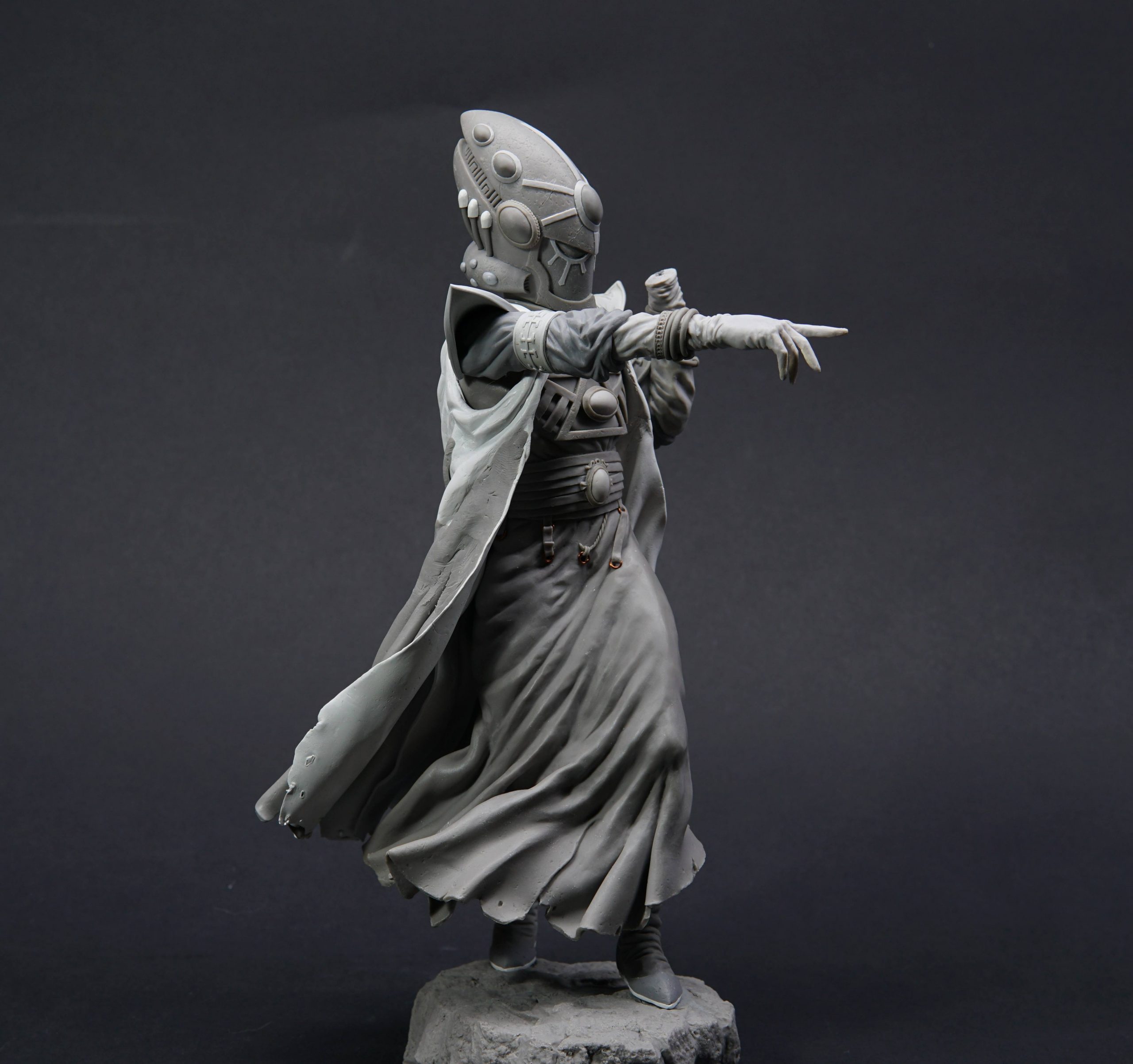 Update 7 – The Staff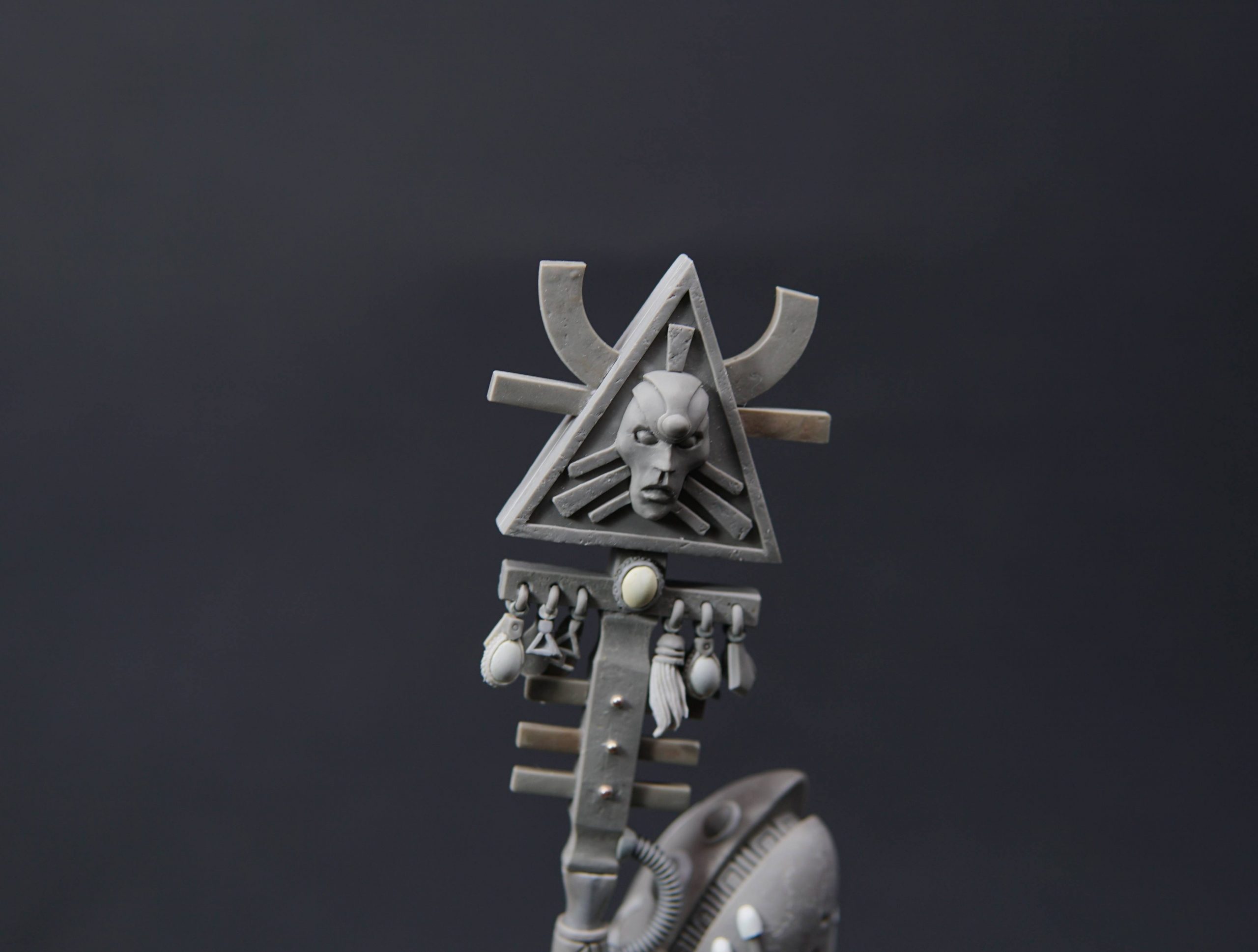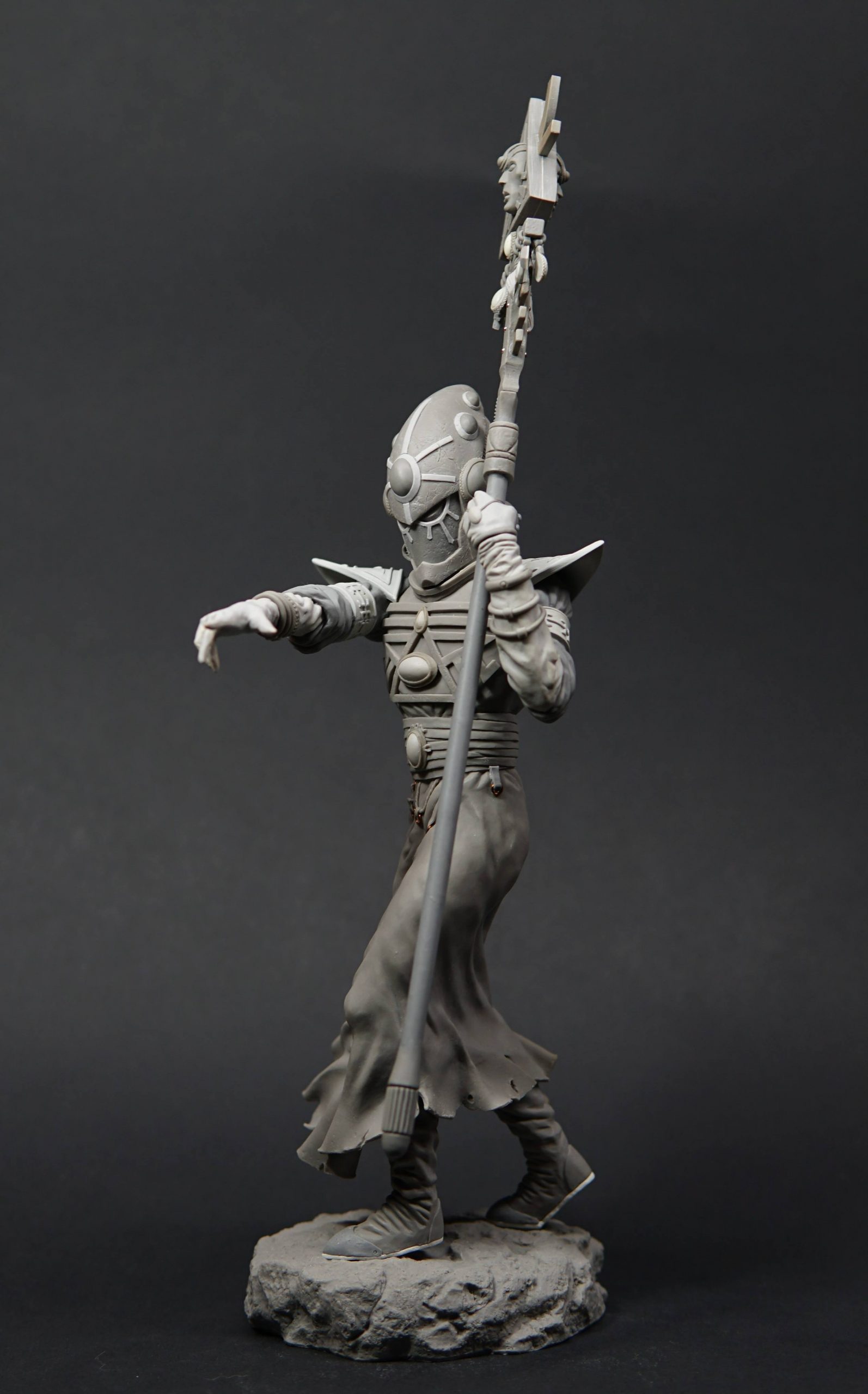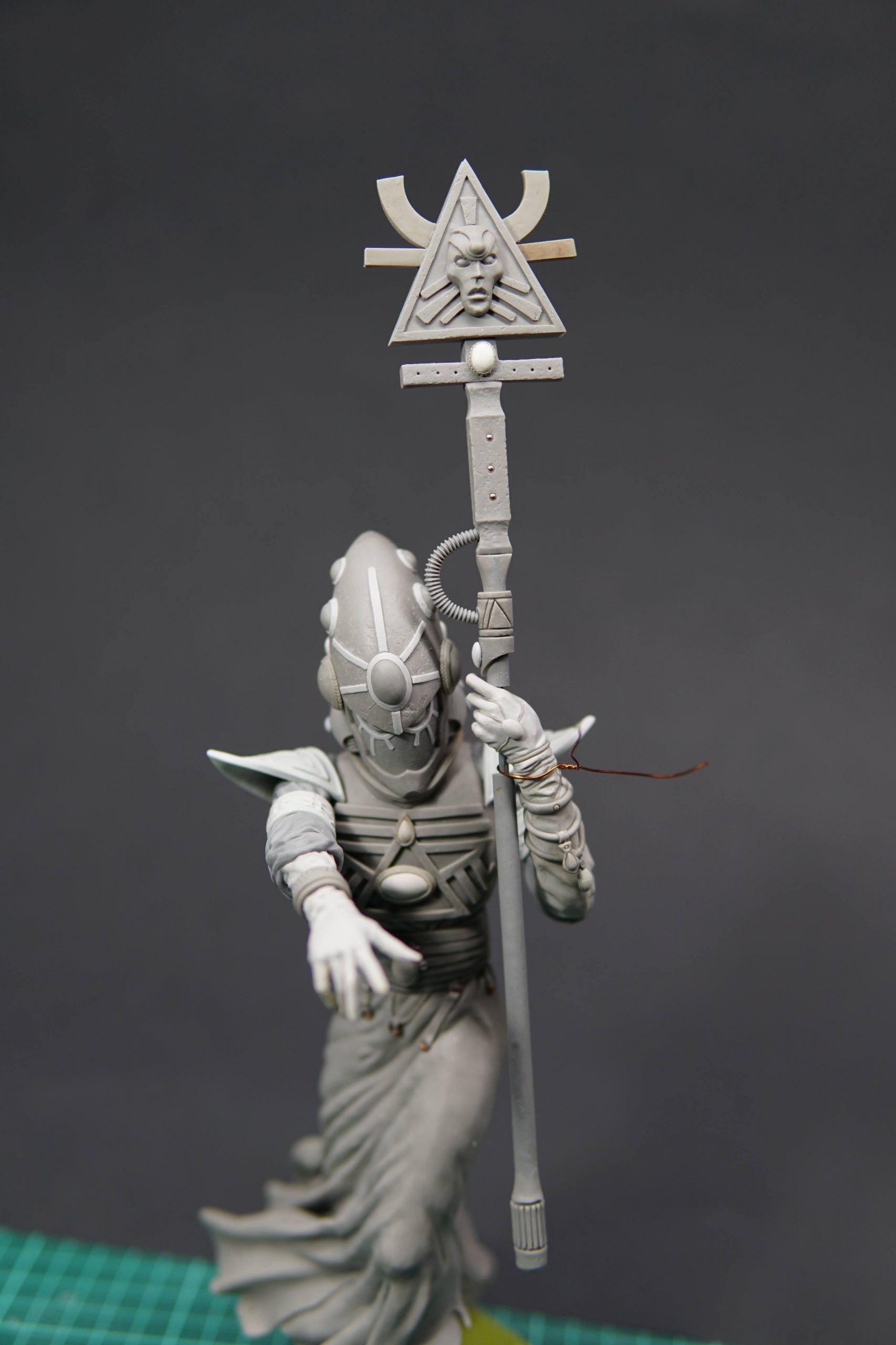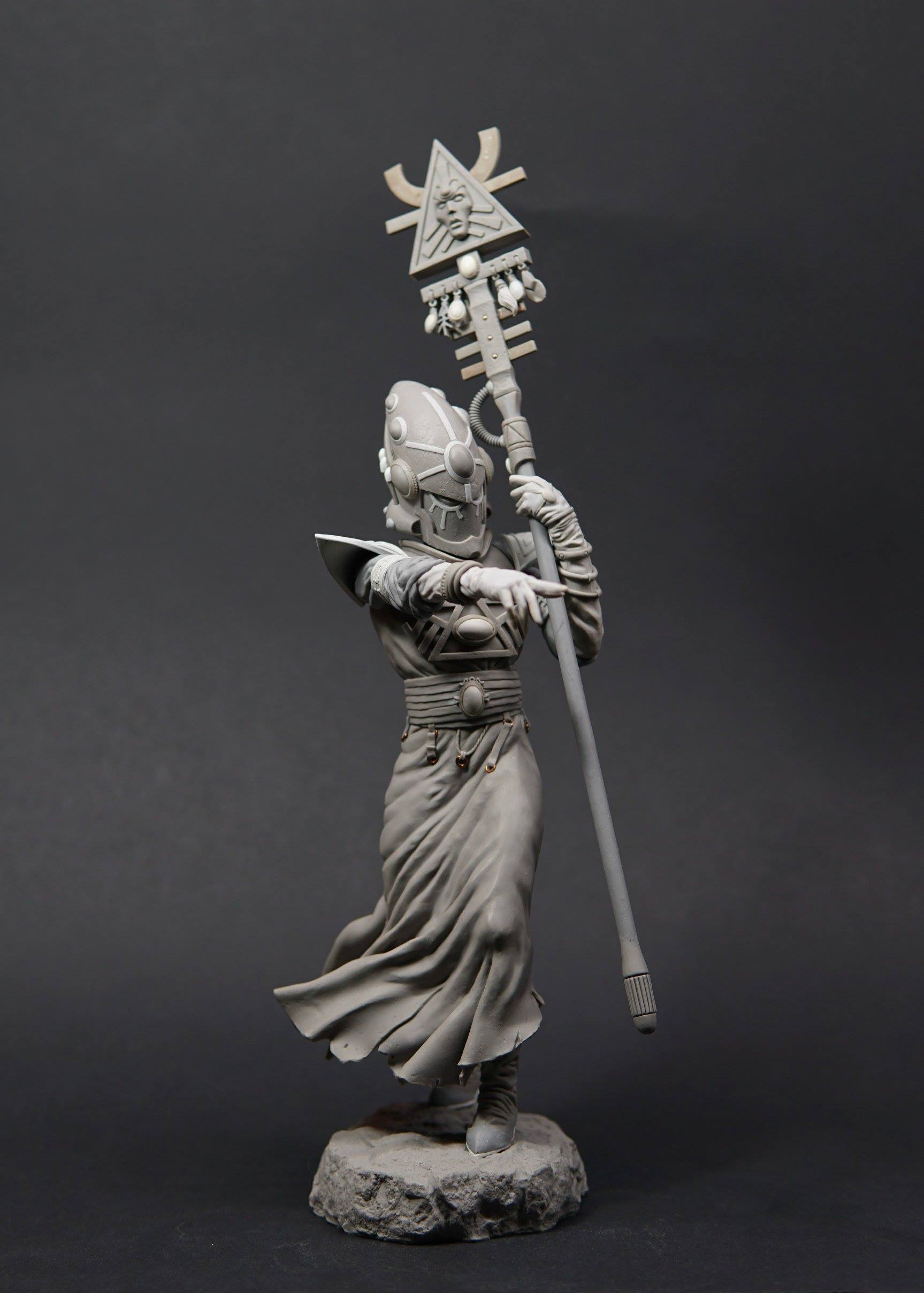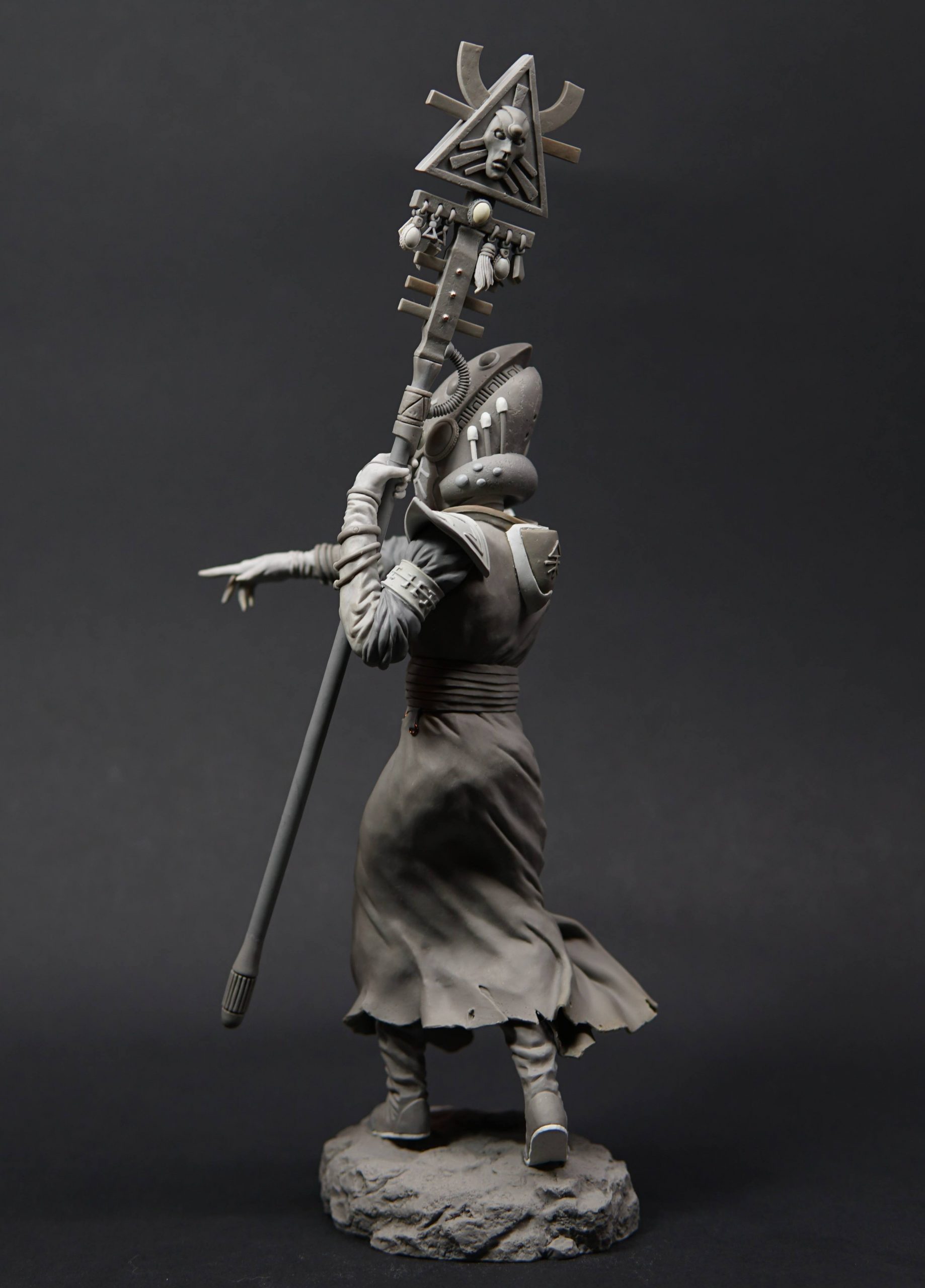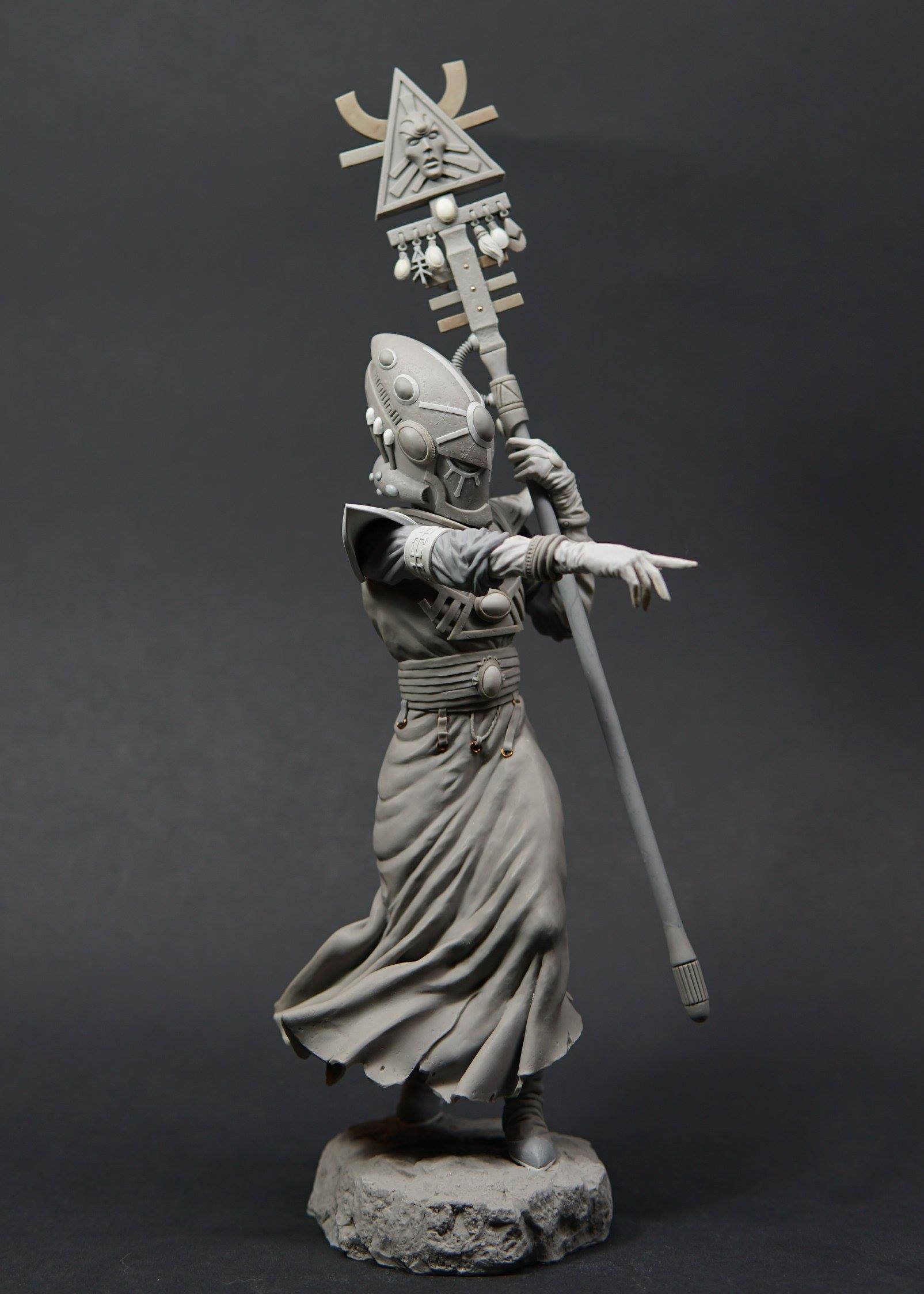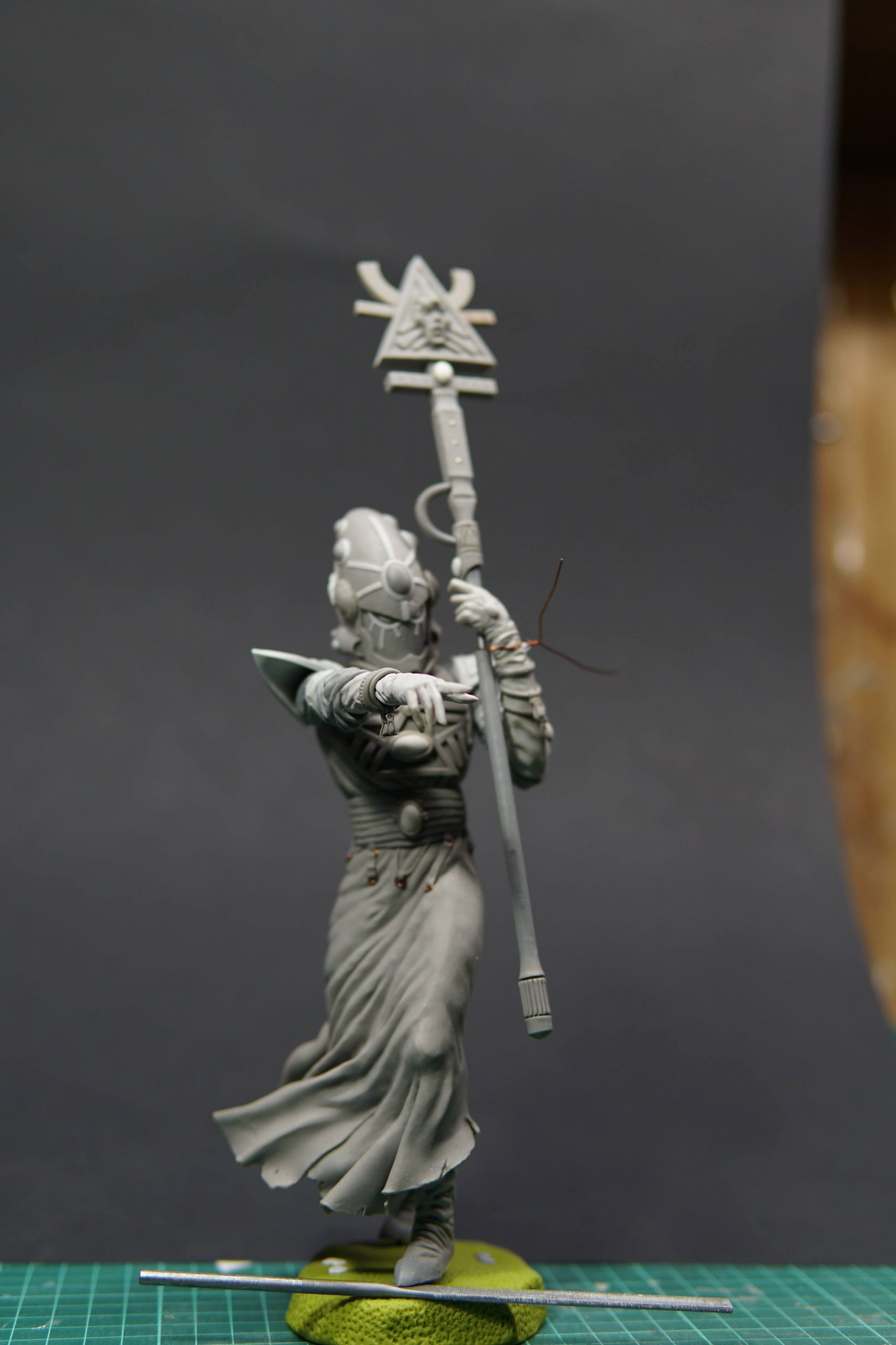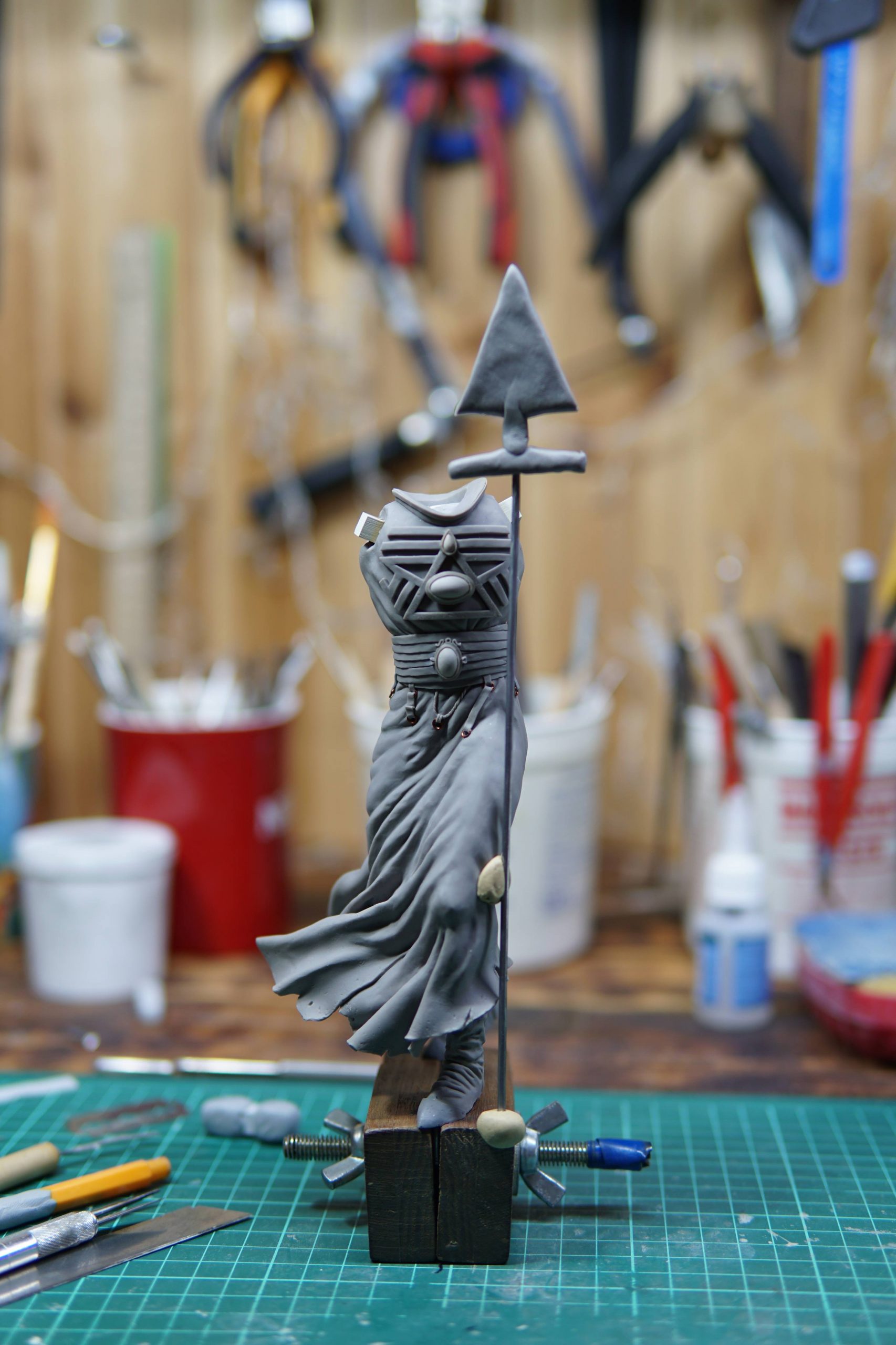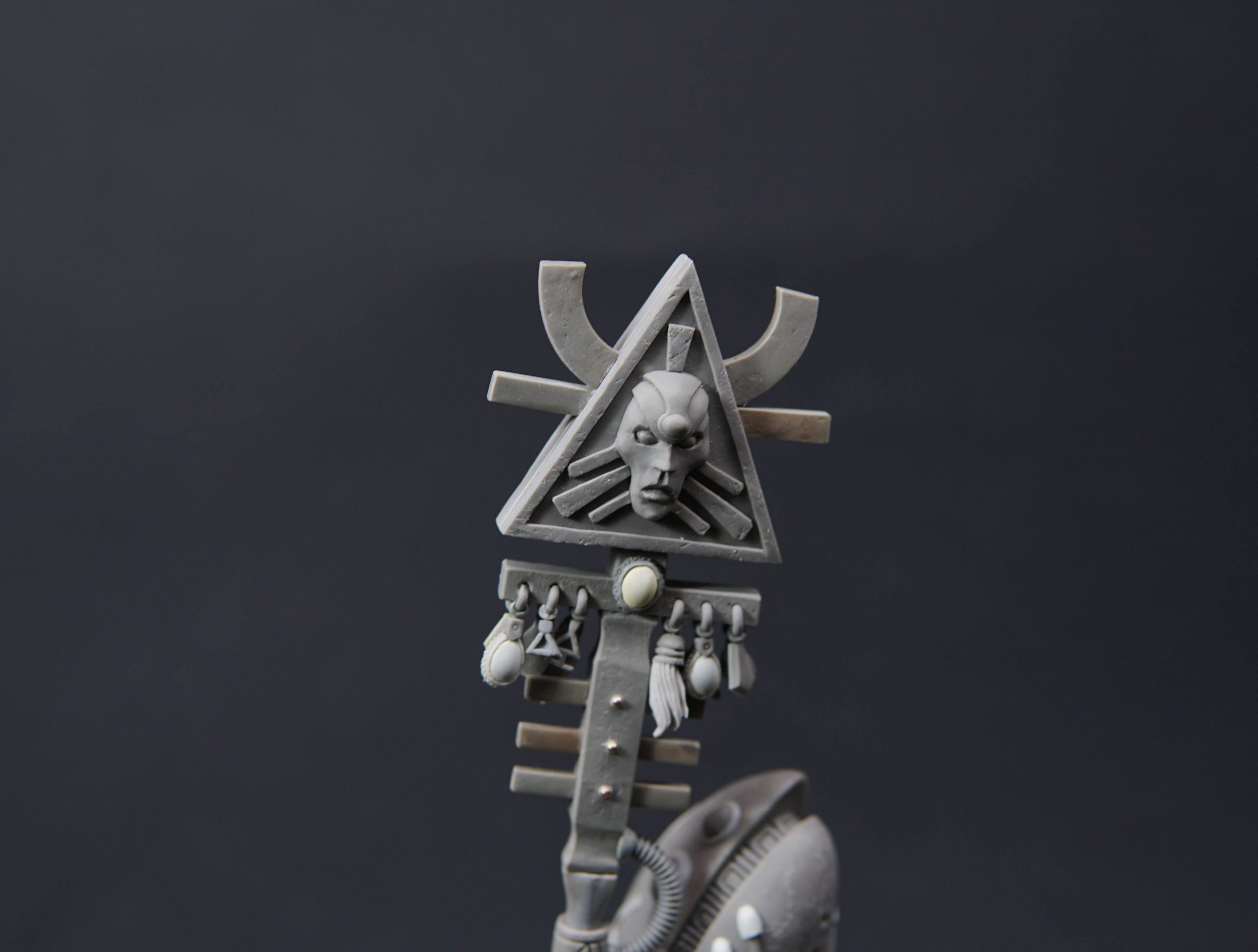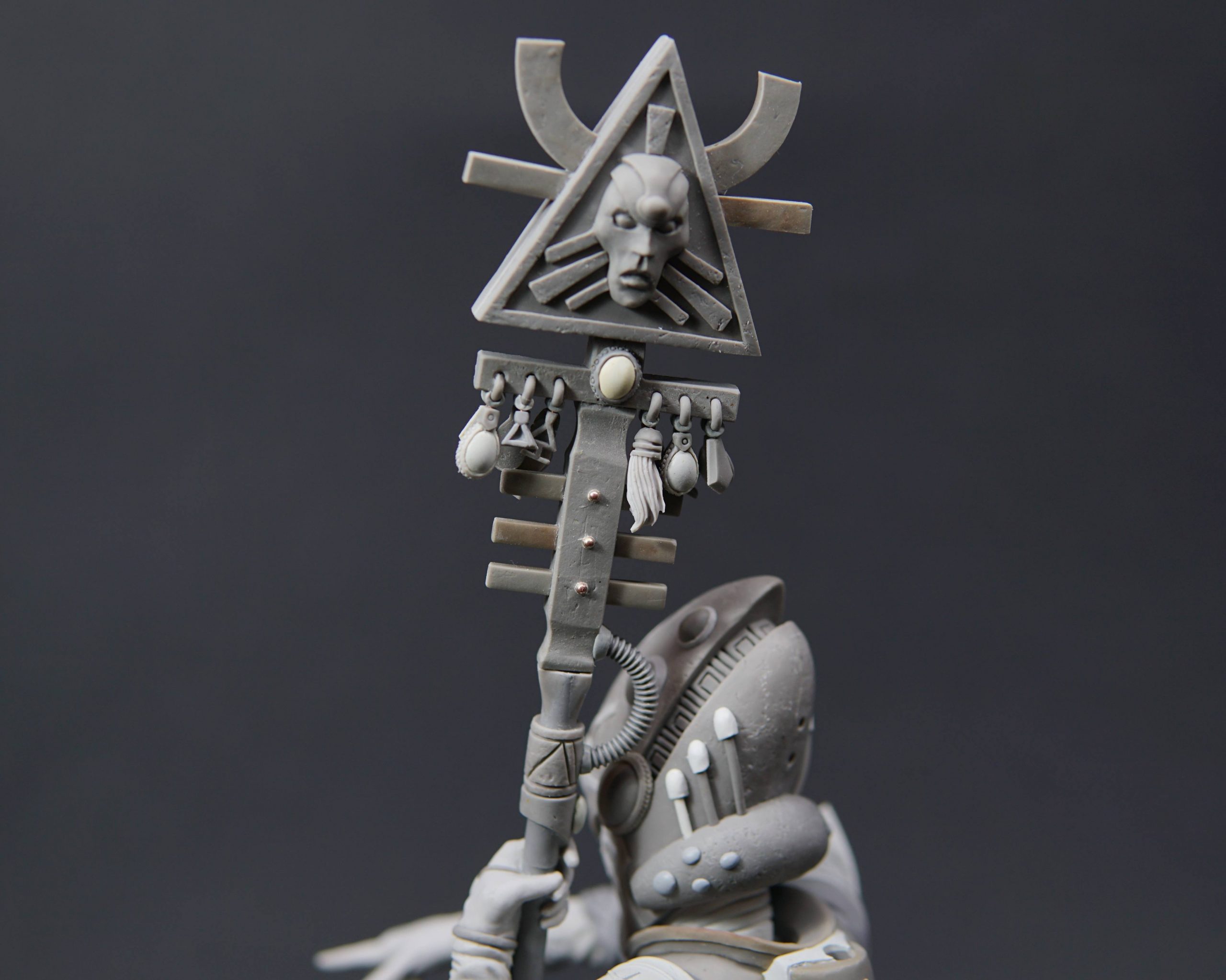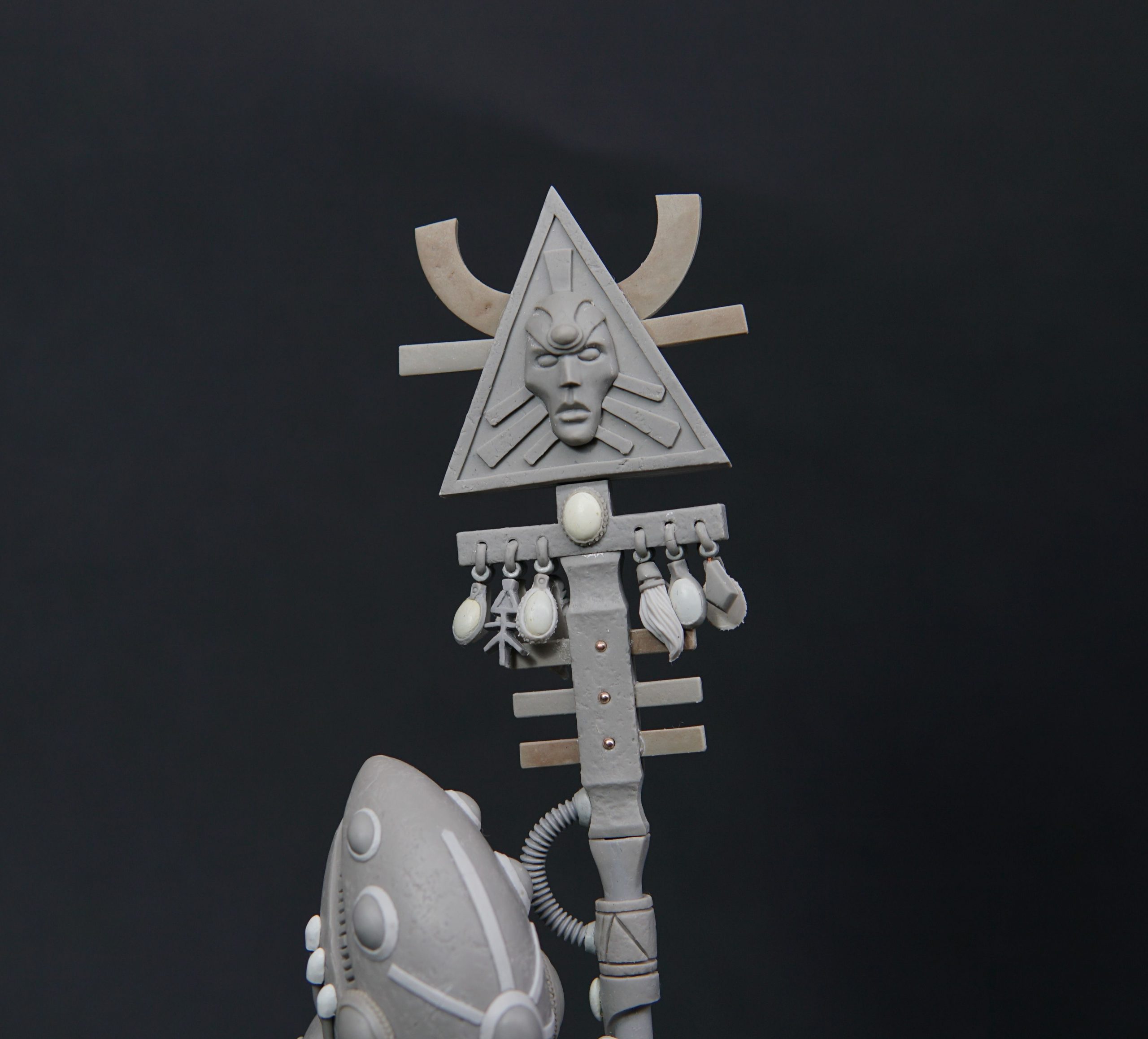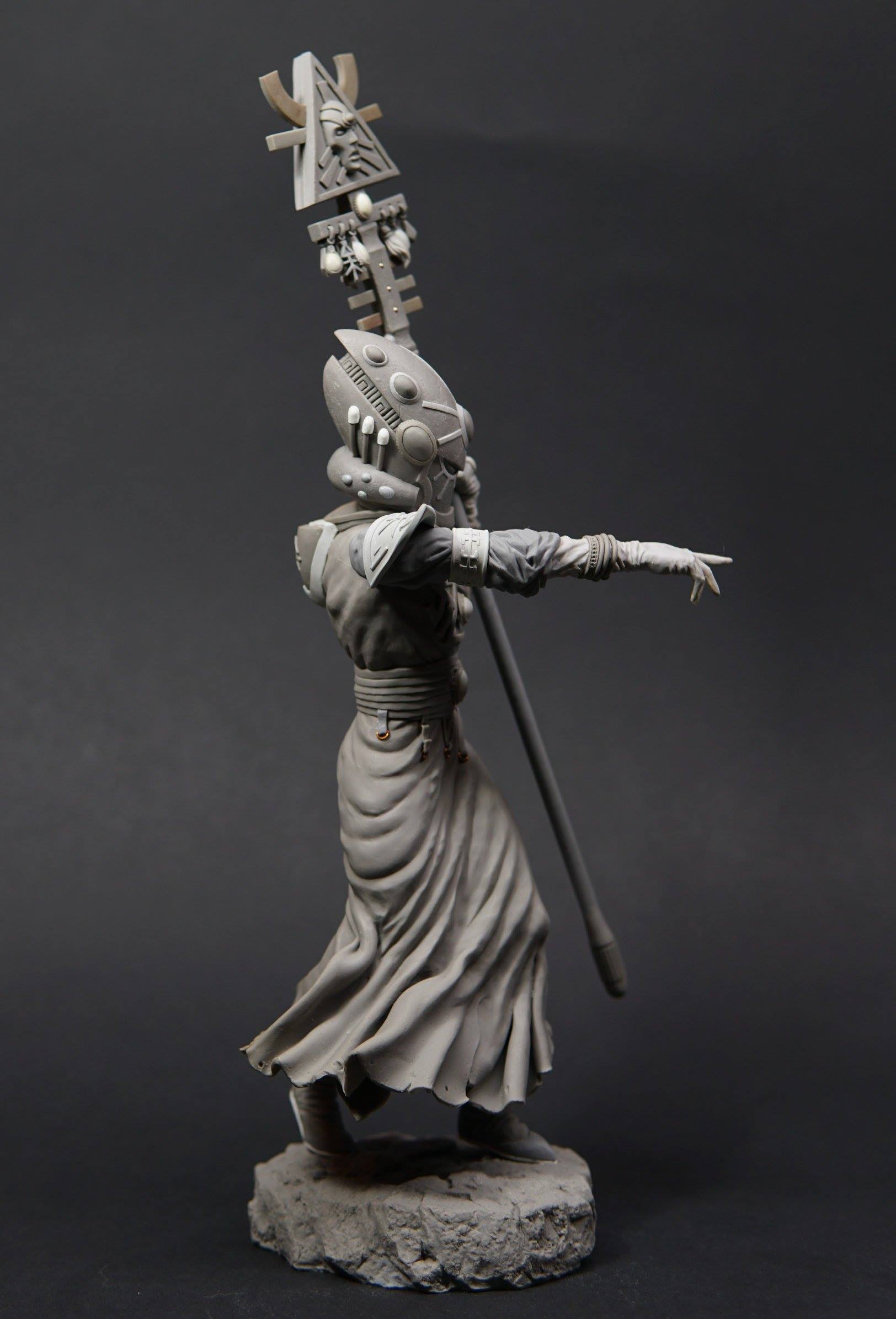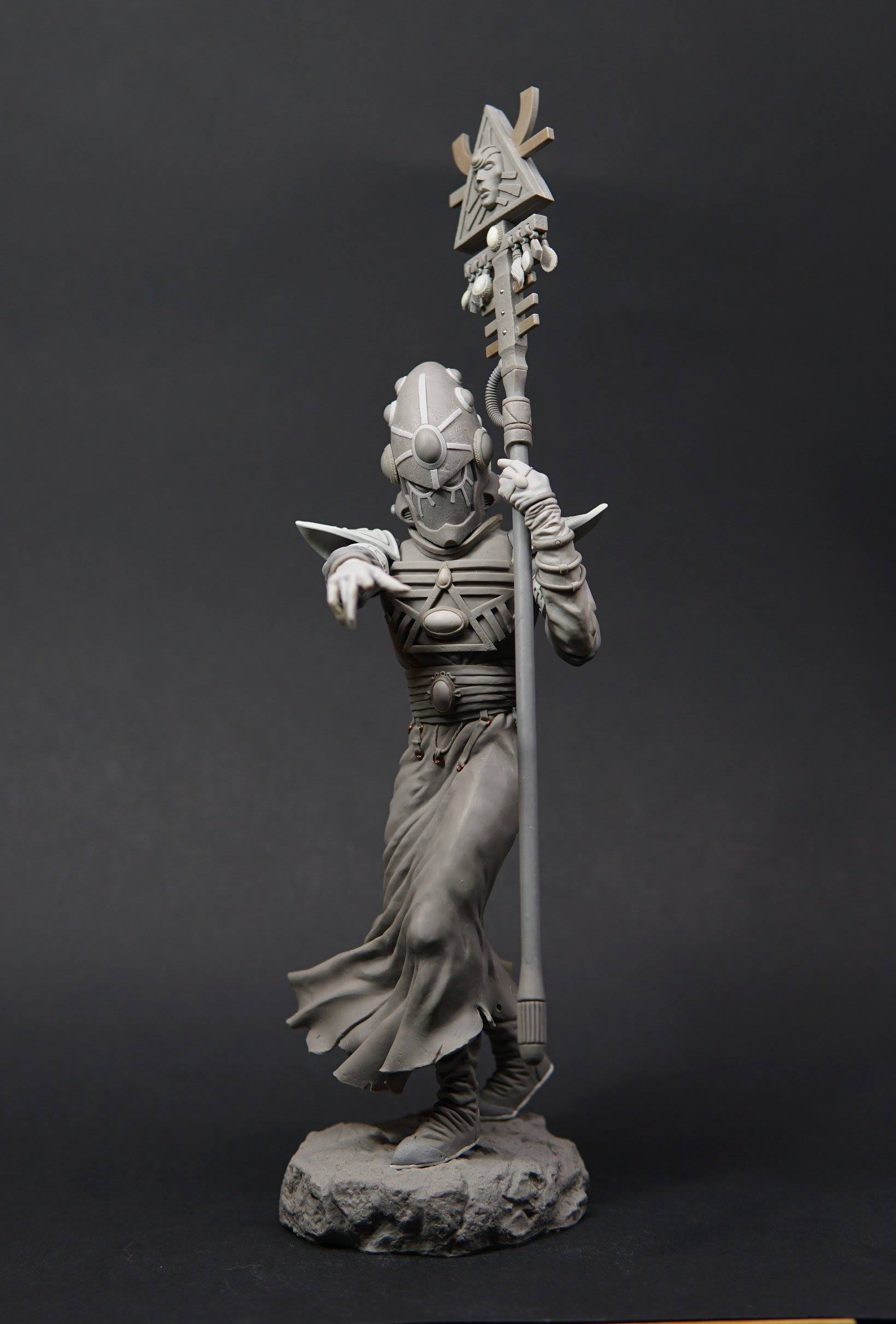 Final Update – Delivery