4/5th of Febuary – Starting Avatar
Having just "finished" the Asrumen statue I was skimming through the Eldar 3rd Edition Codex just as i normally do to comfort myself, I bloody love that codex lol. I saw upon the red/darker version of the avatar in the book. This was actually the original model and colours I had based my version on. I thought… yep, I'm better than I was 10 years ago. Lets do this.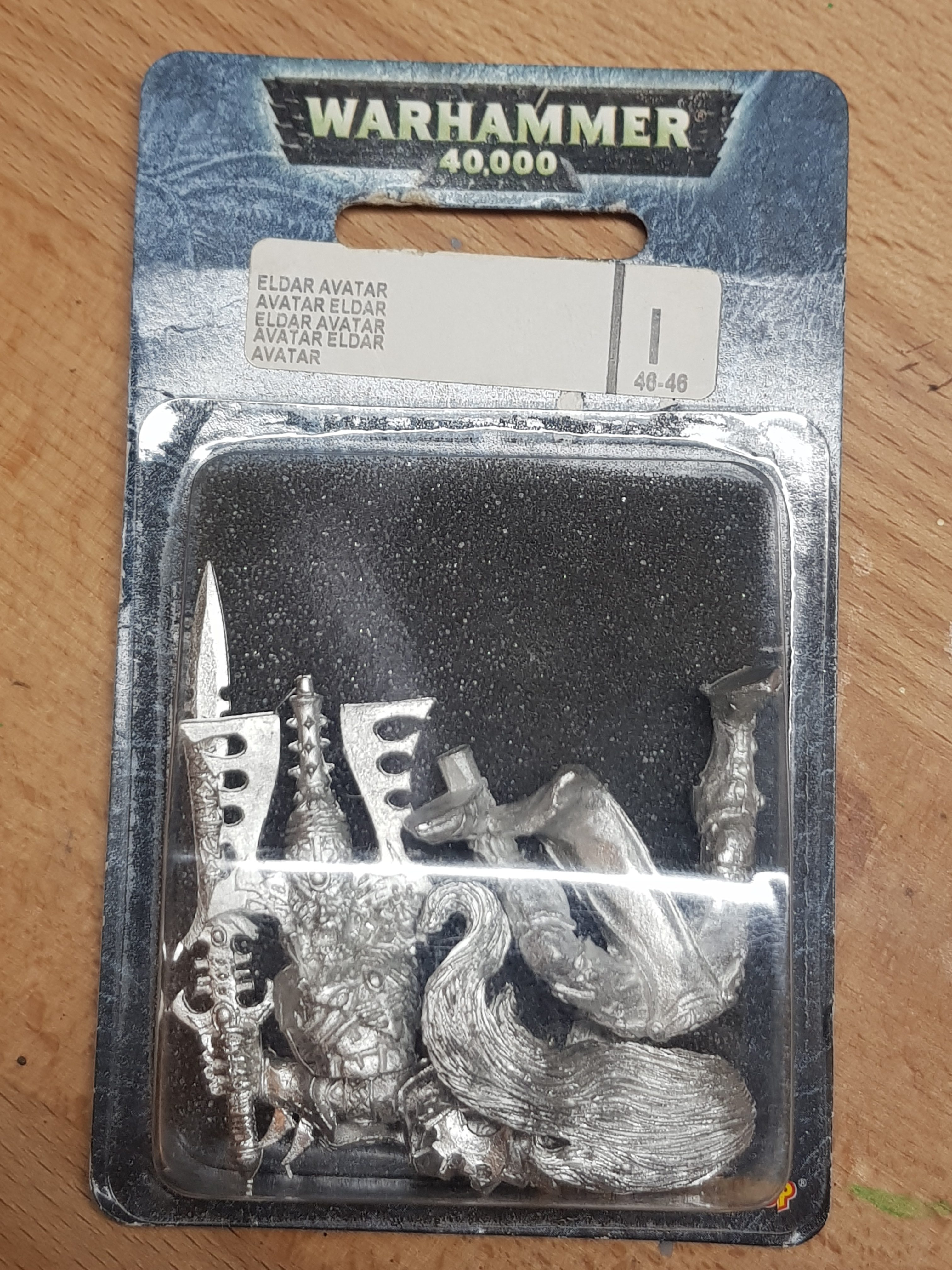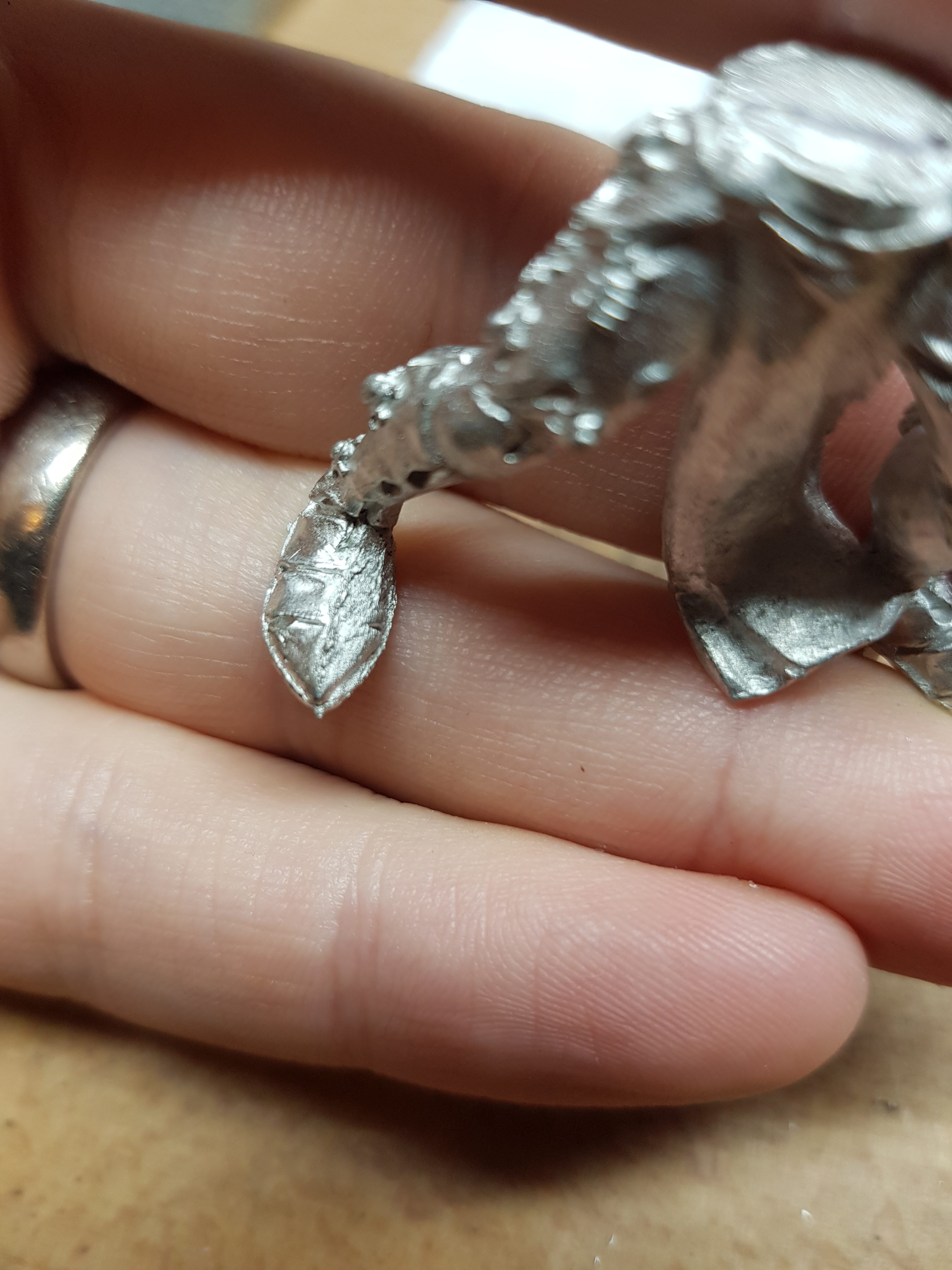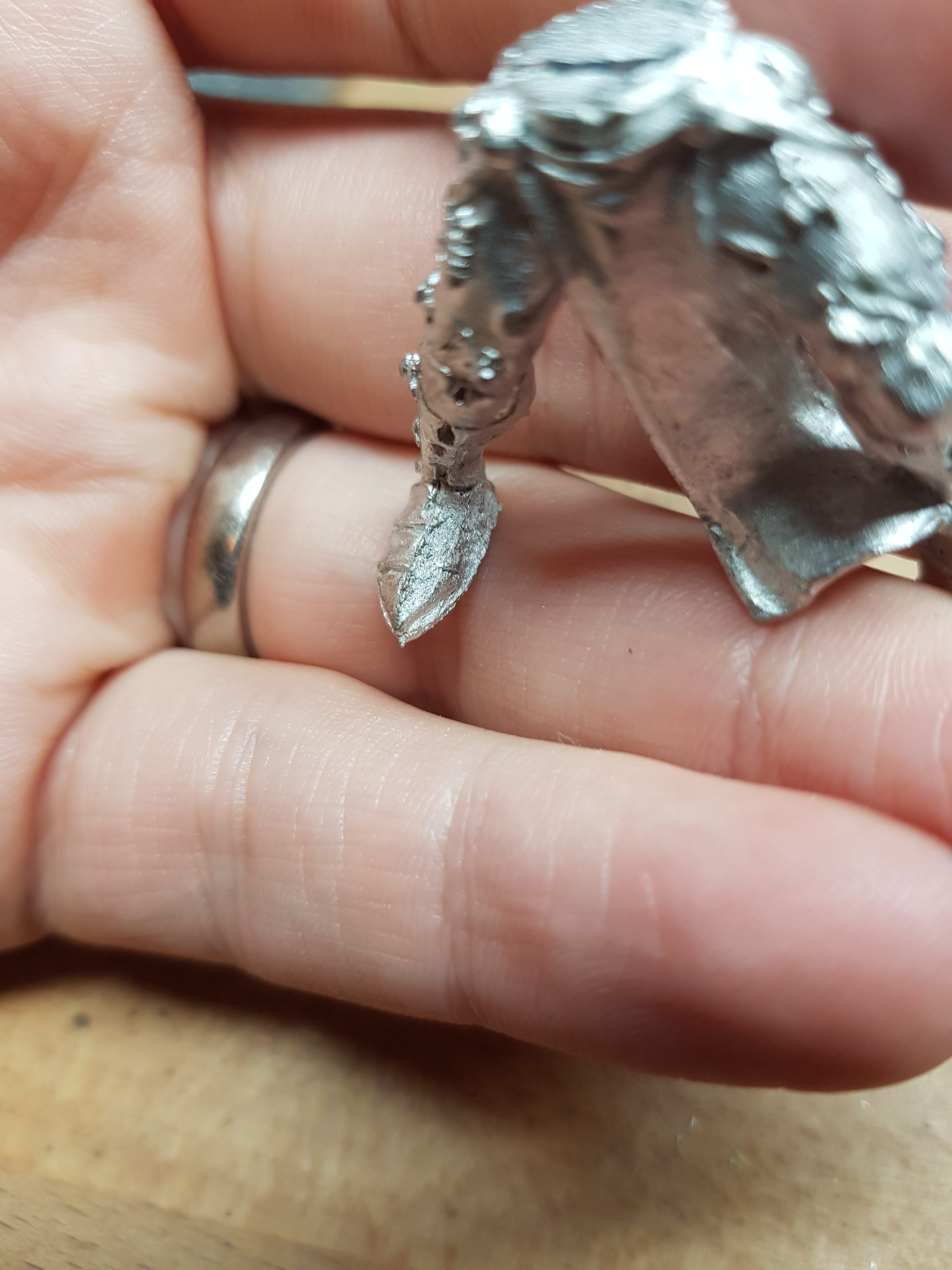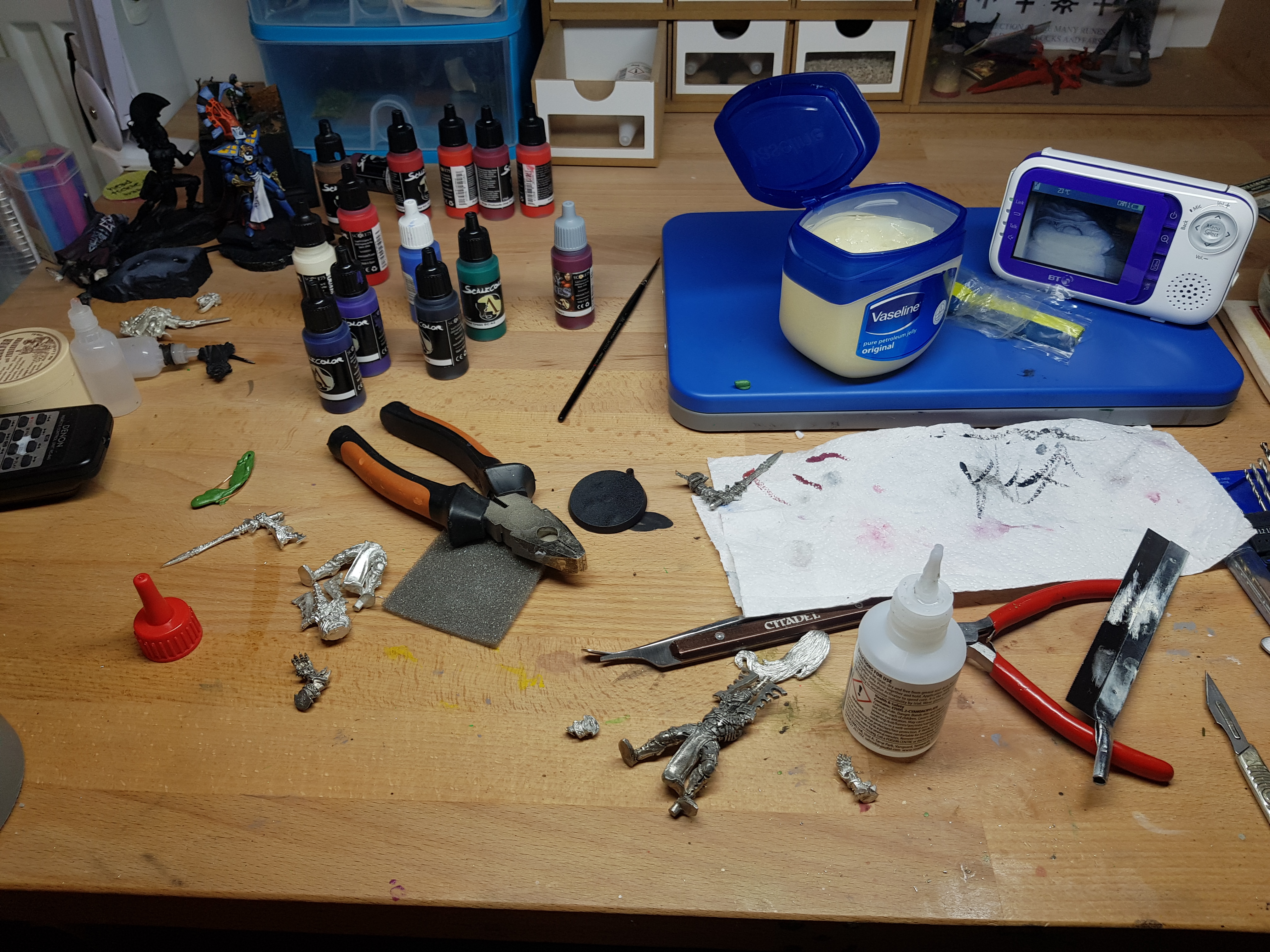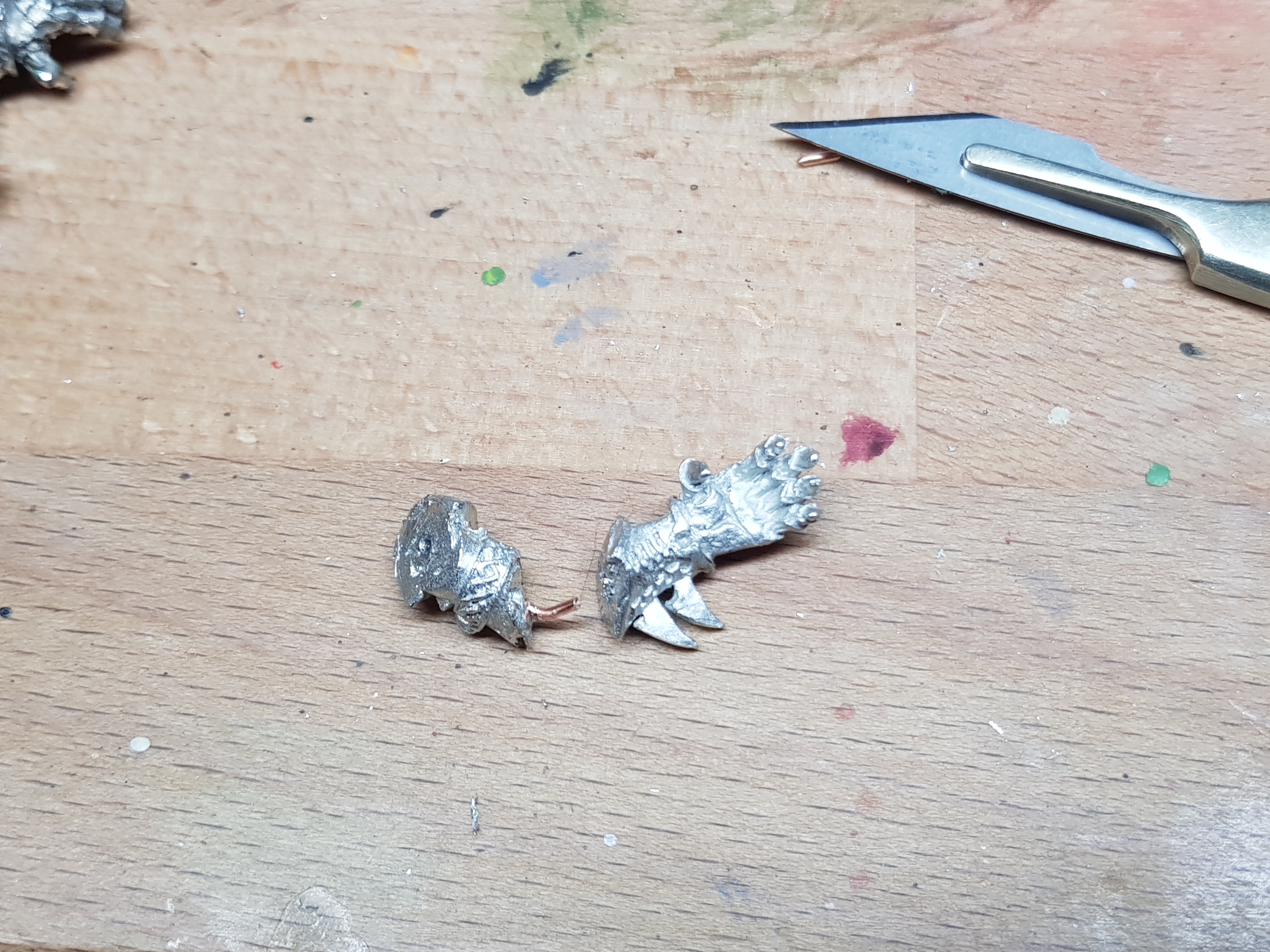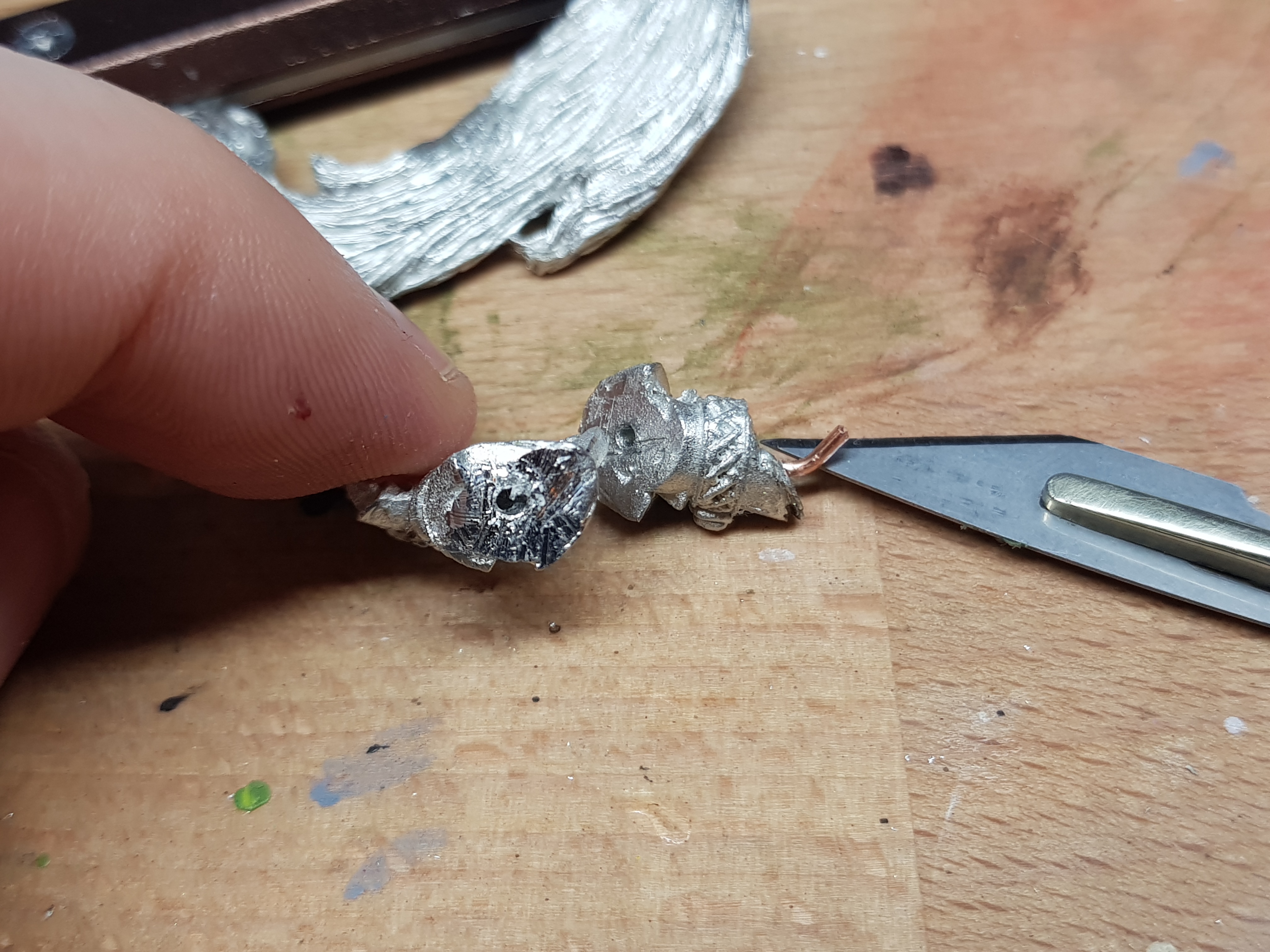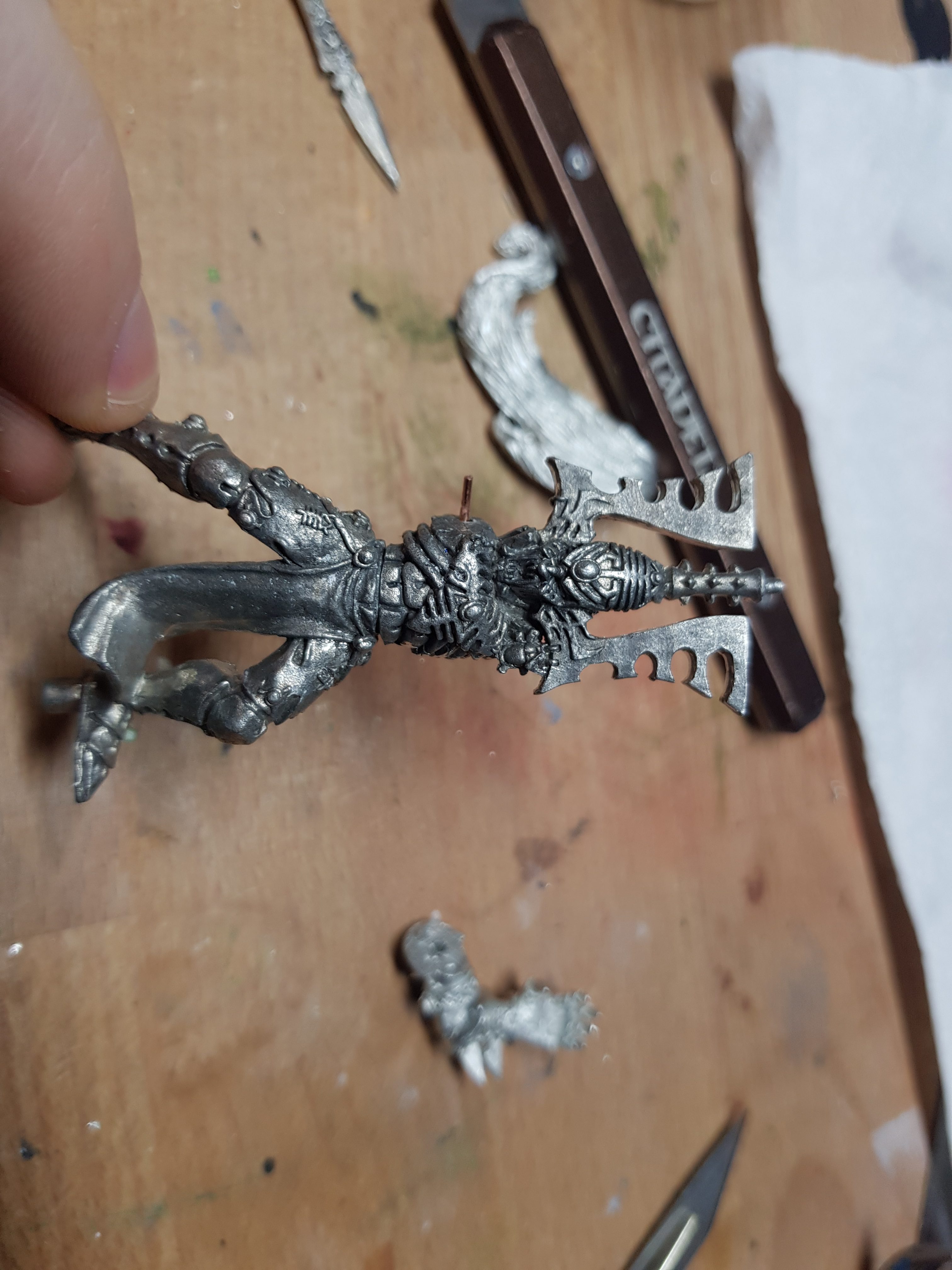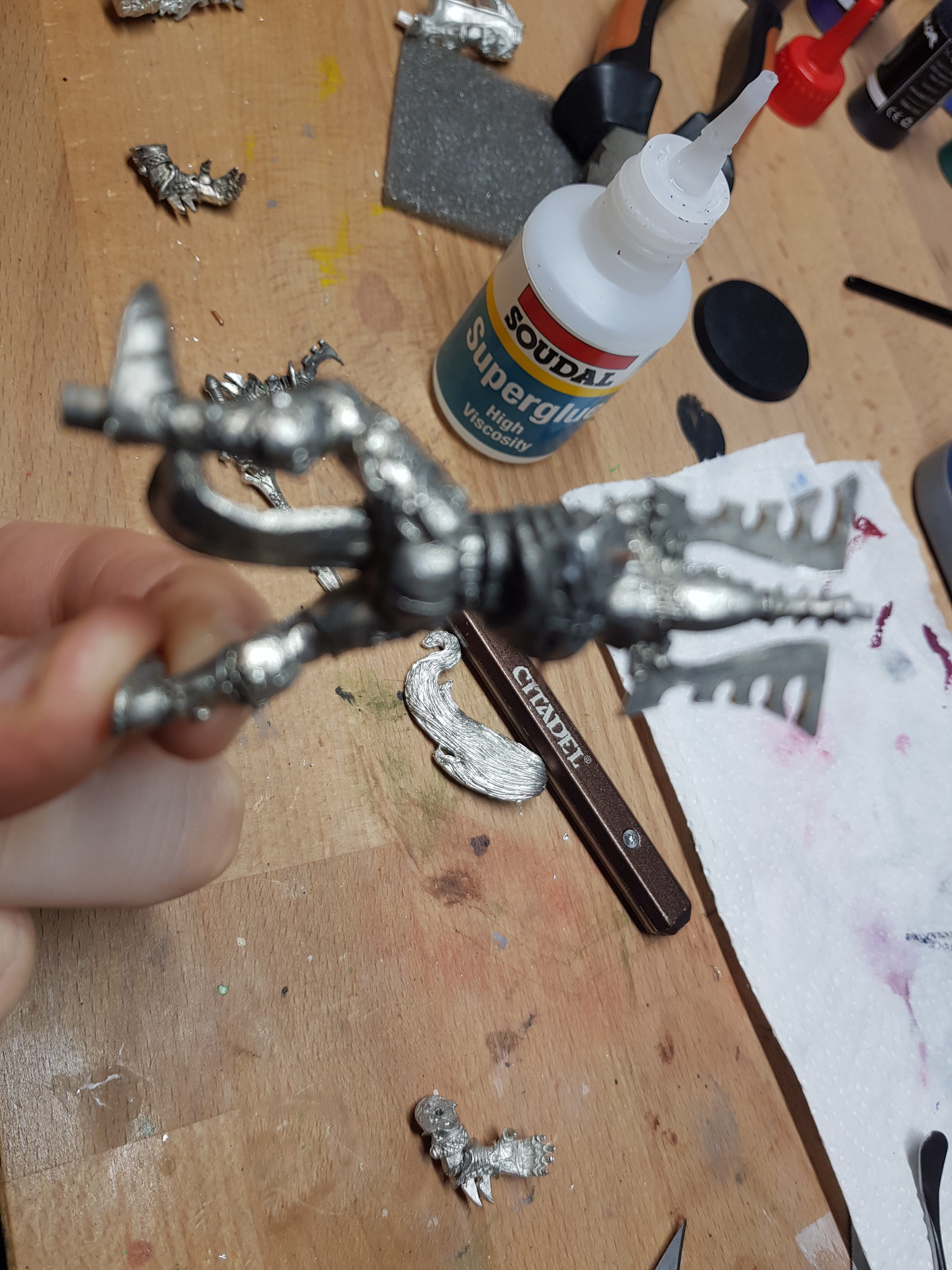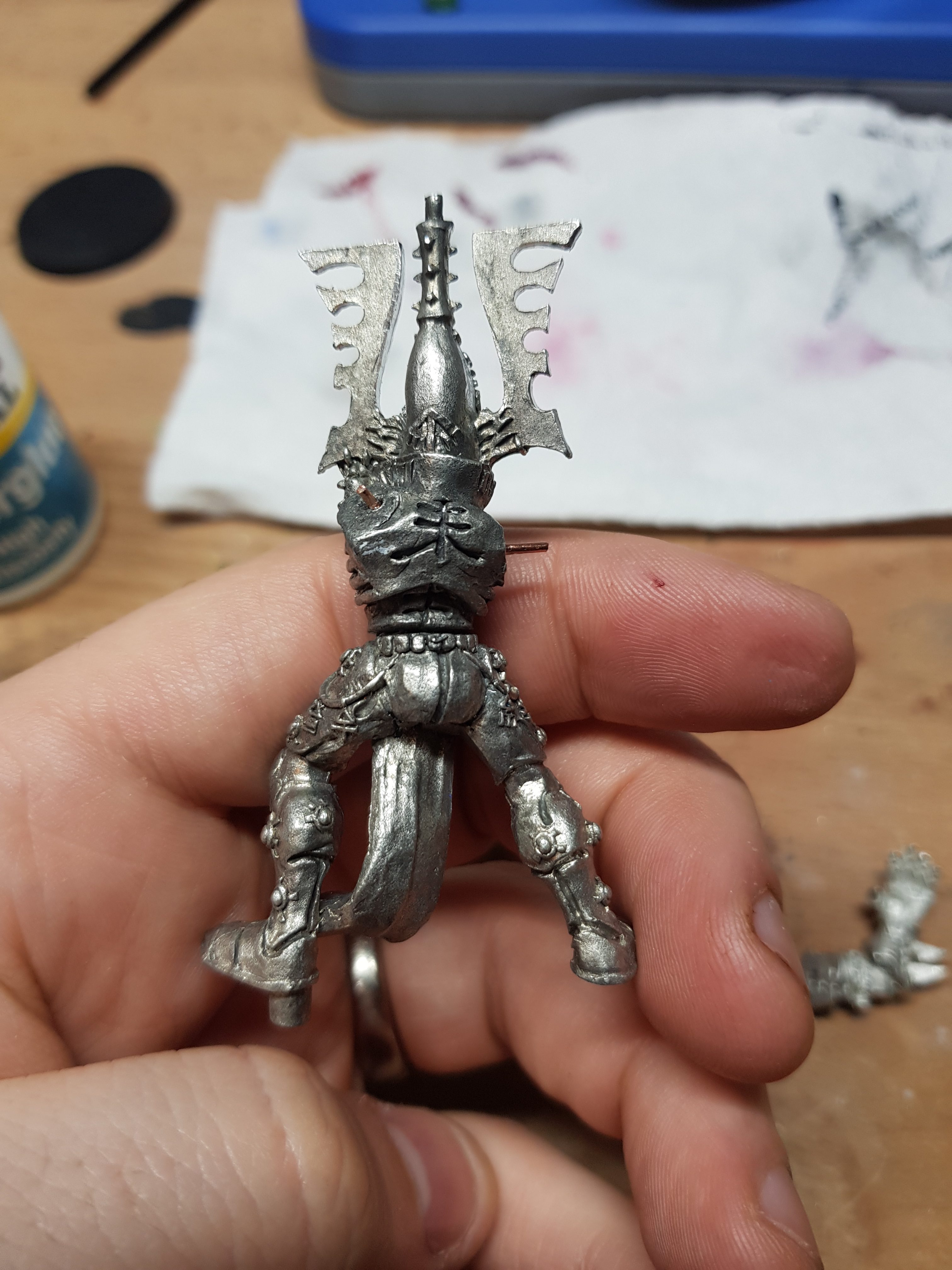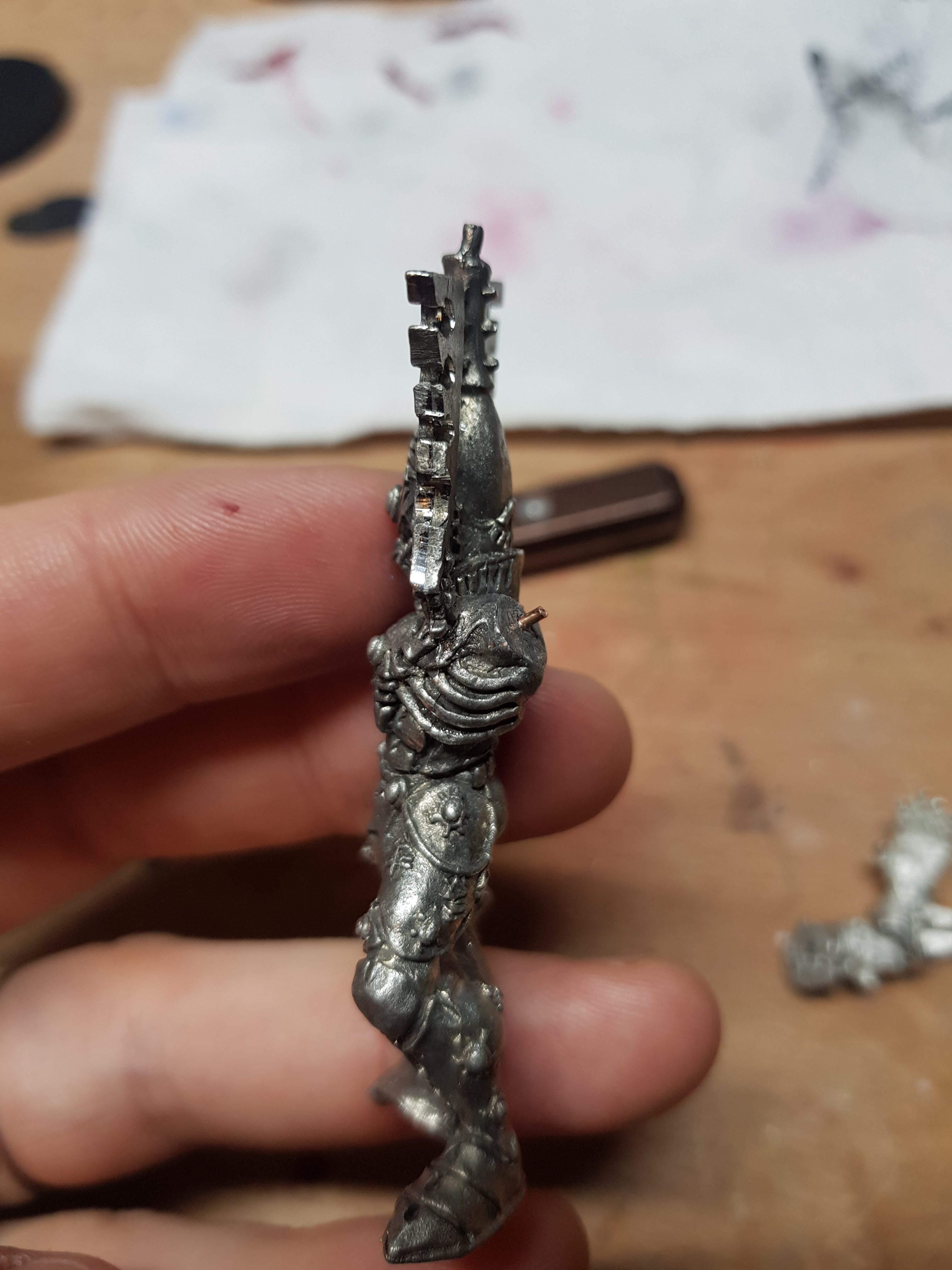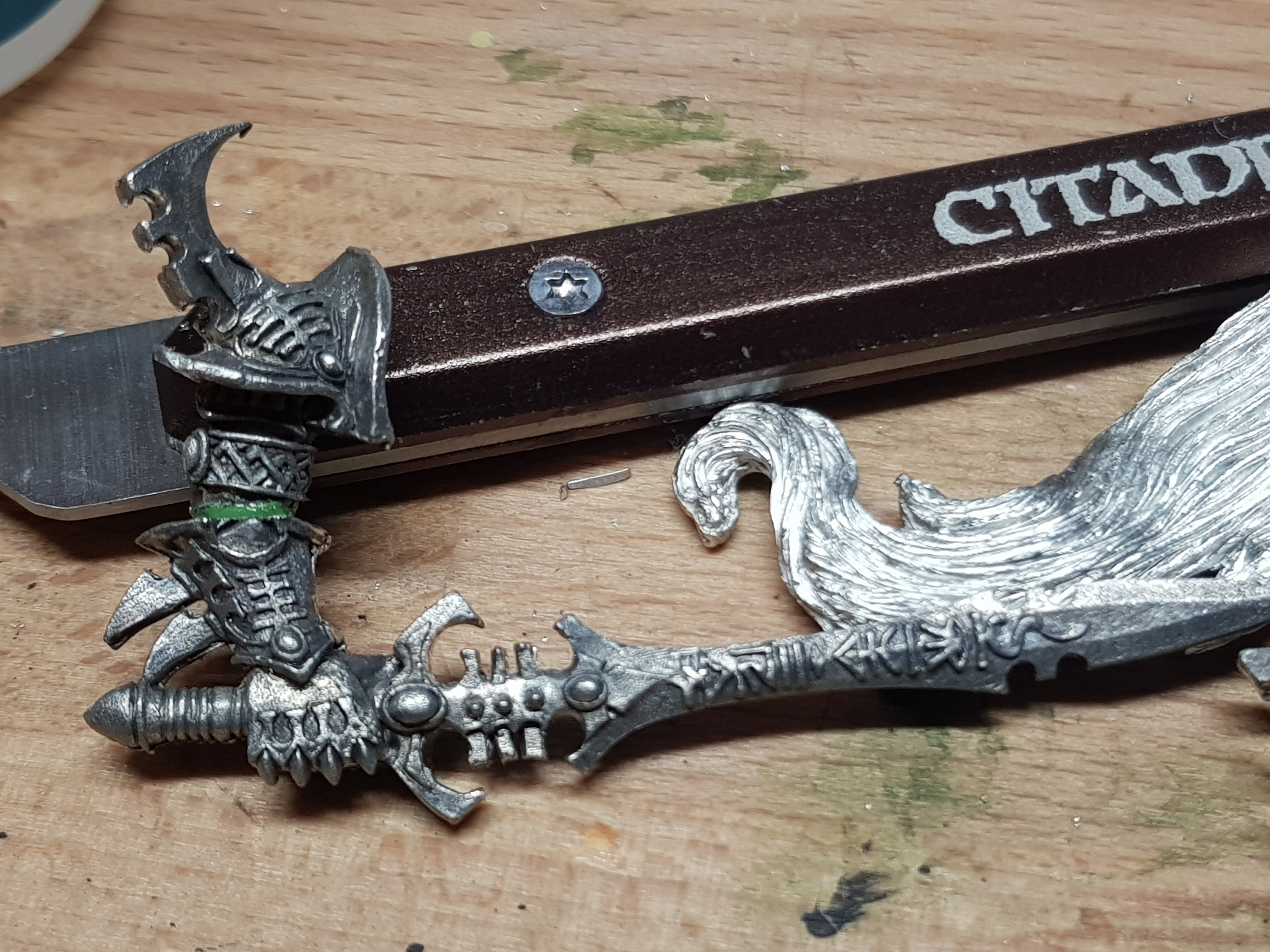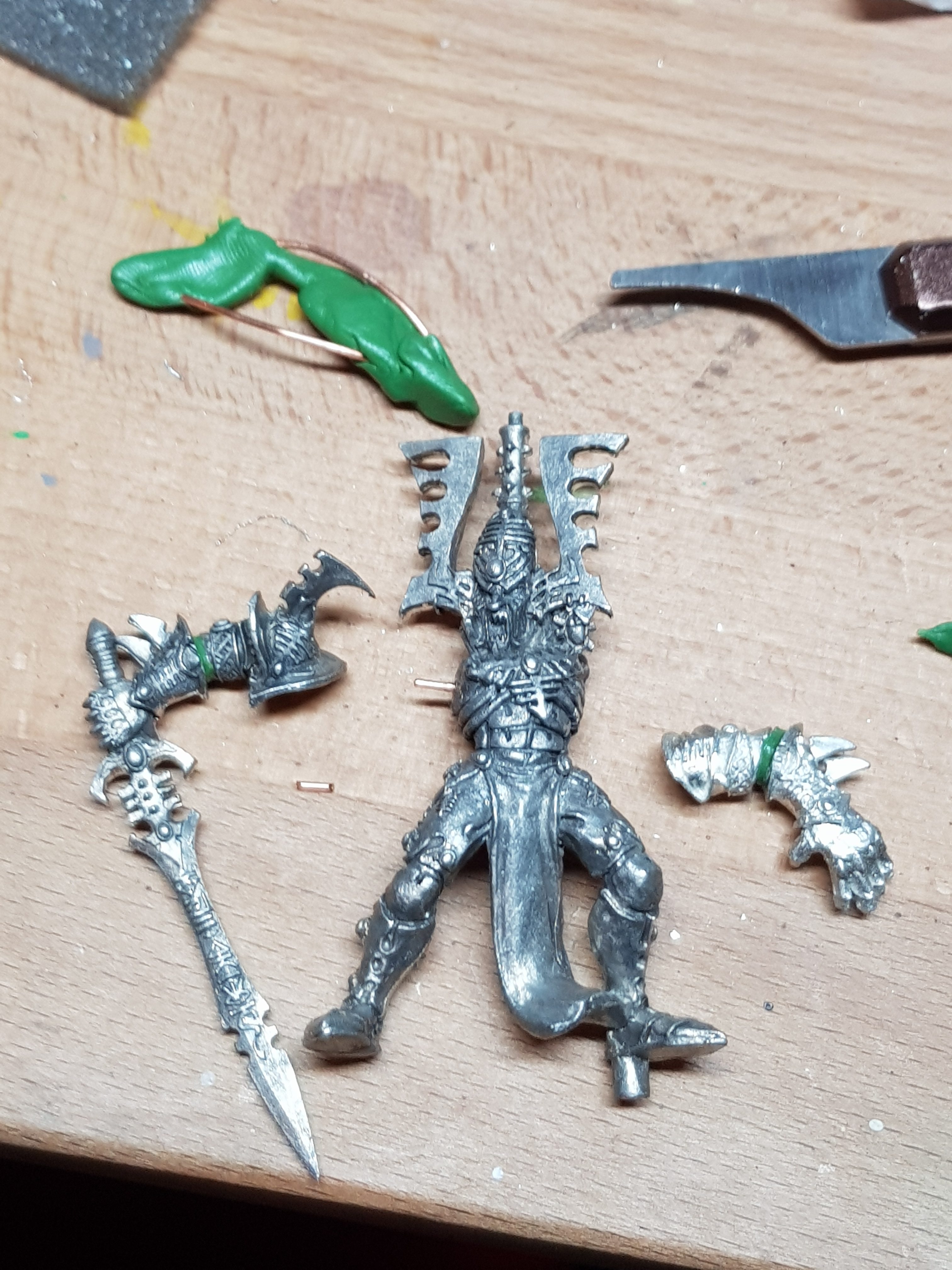 I've started him…. yet to touch him since.

This 1999 version of the True Avatar has been a constant love of mine ever since seeing it in the 3rd edition codex as he is about to engage a band of Orks
Day 2 – Adding Heat Viens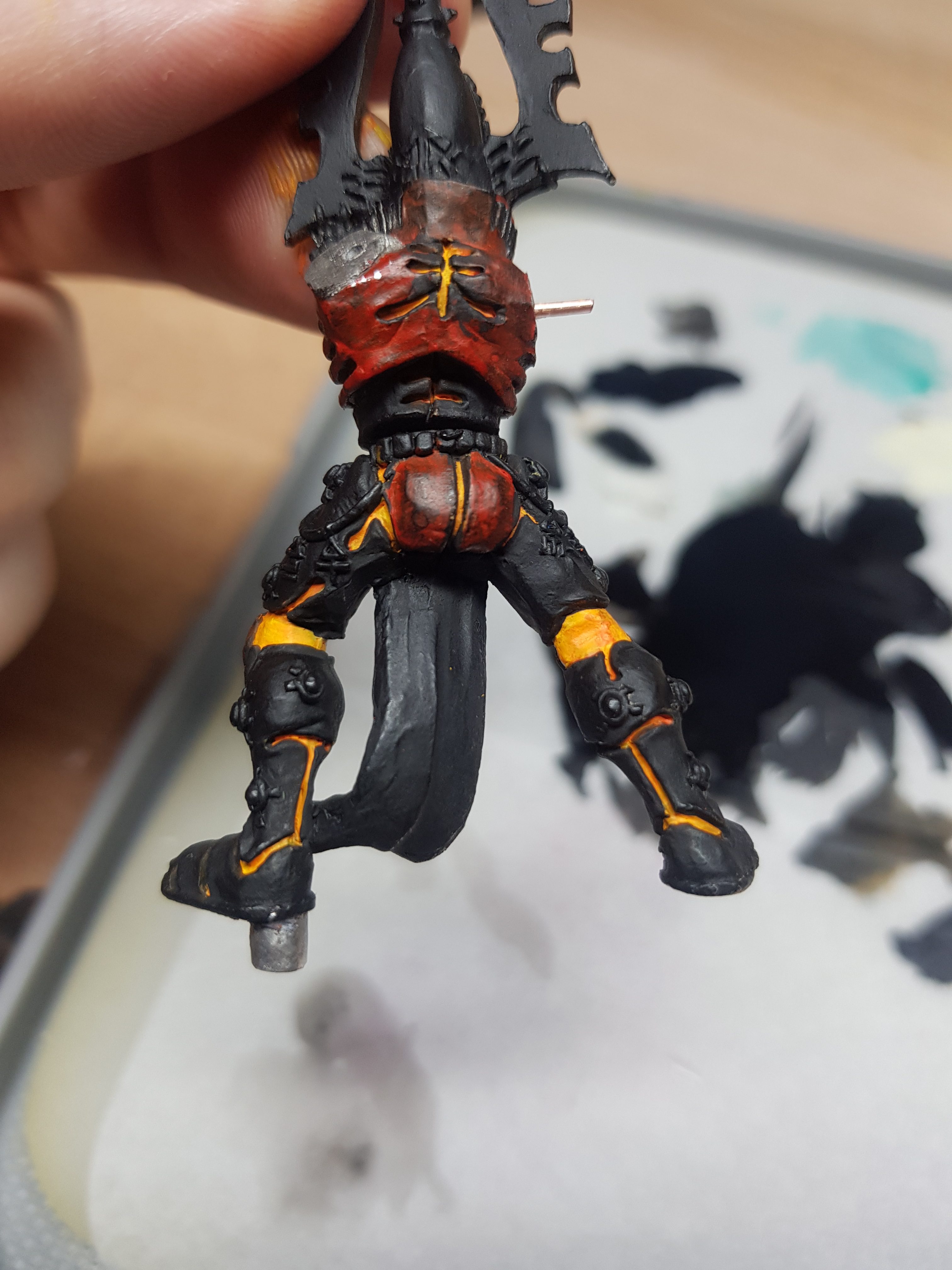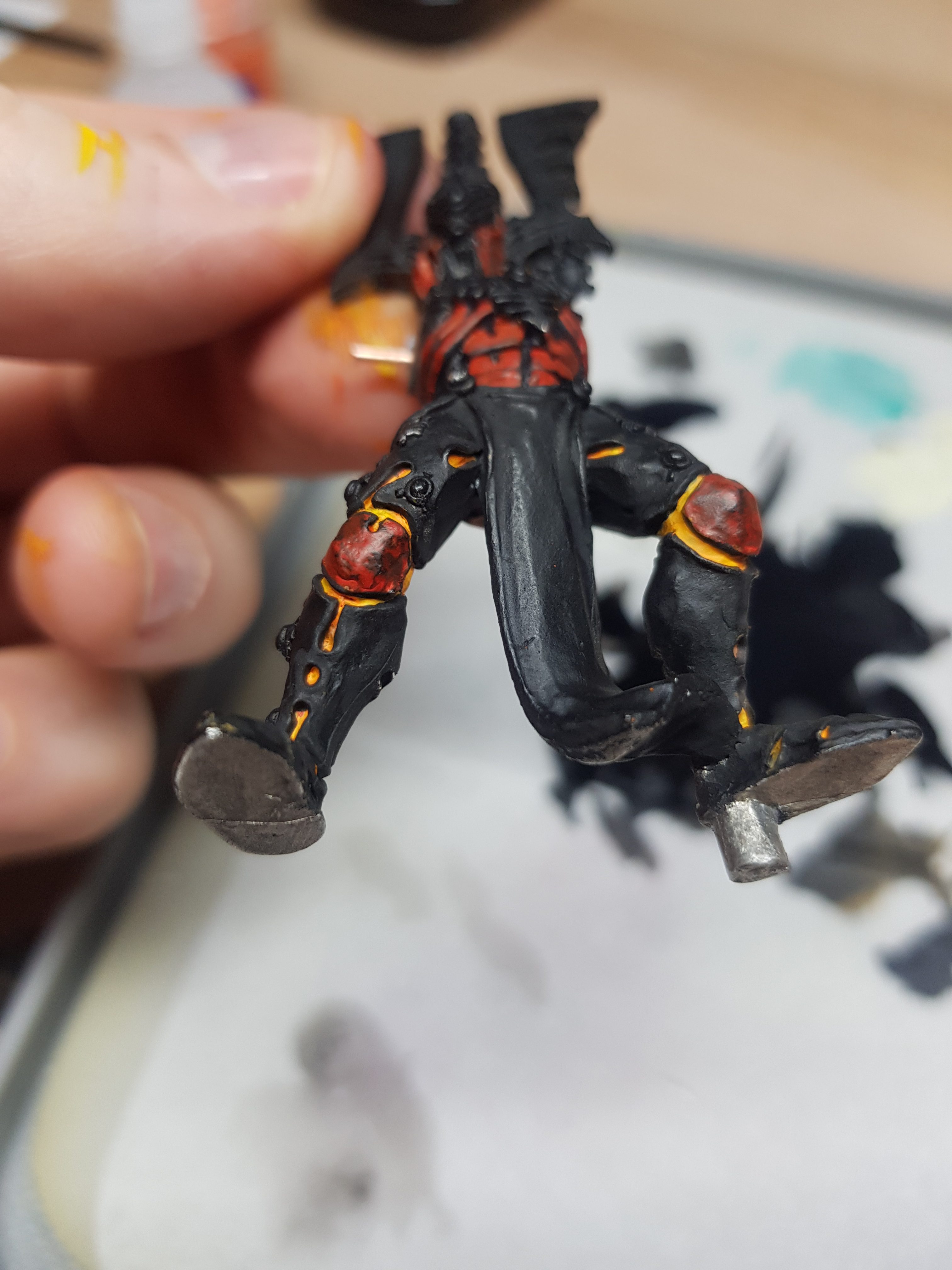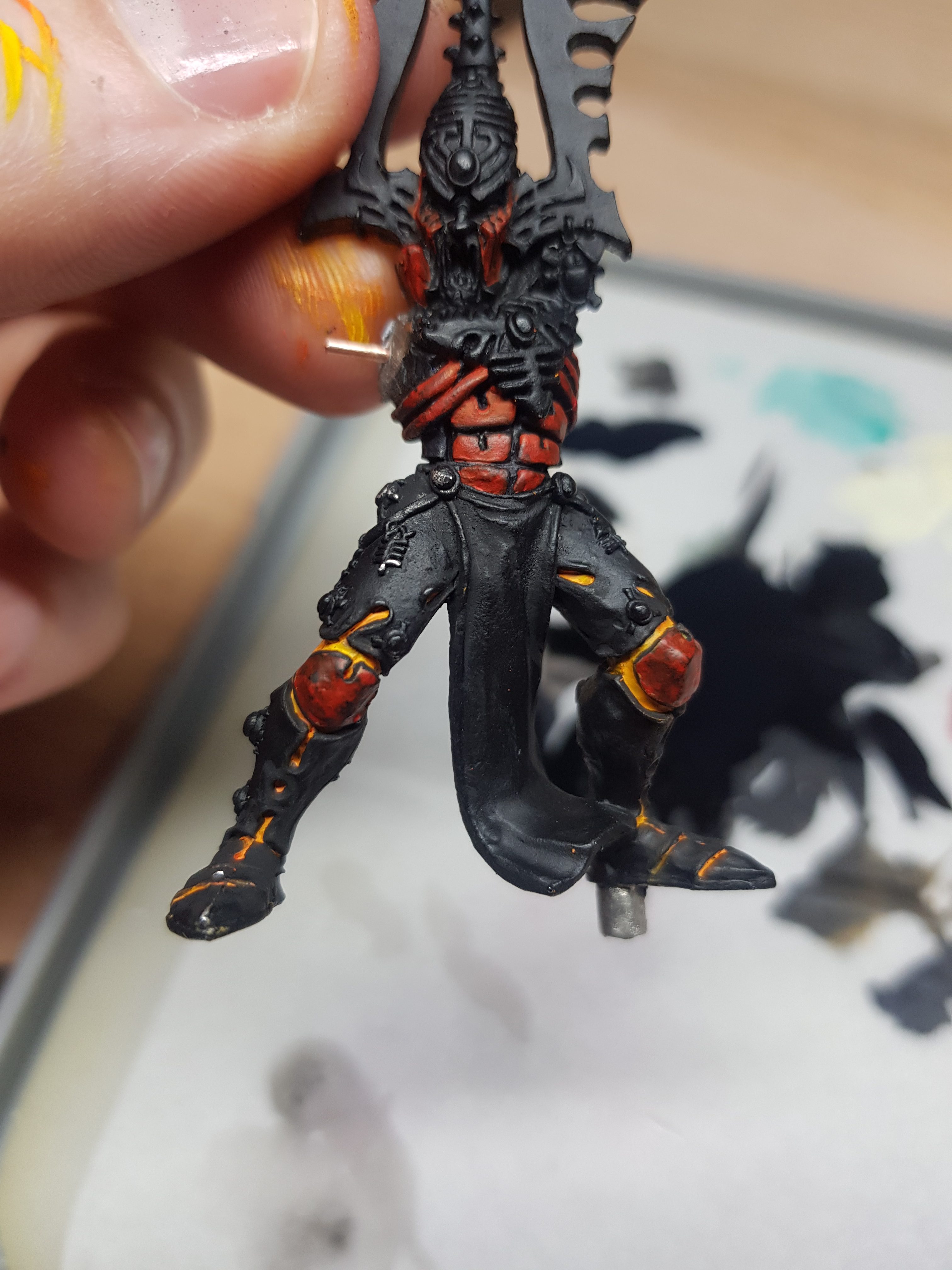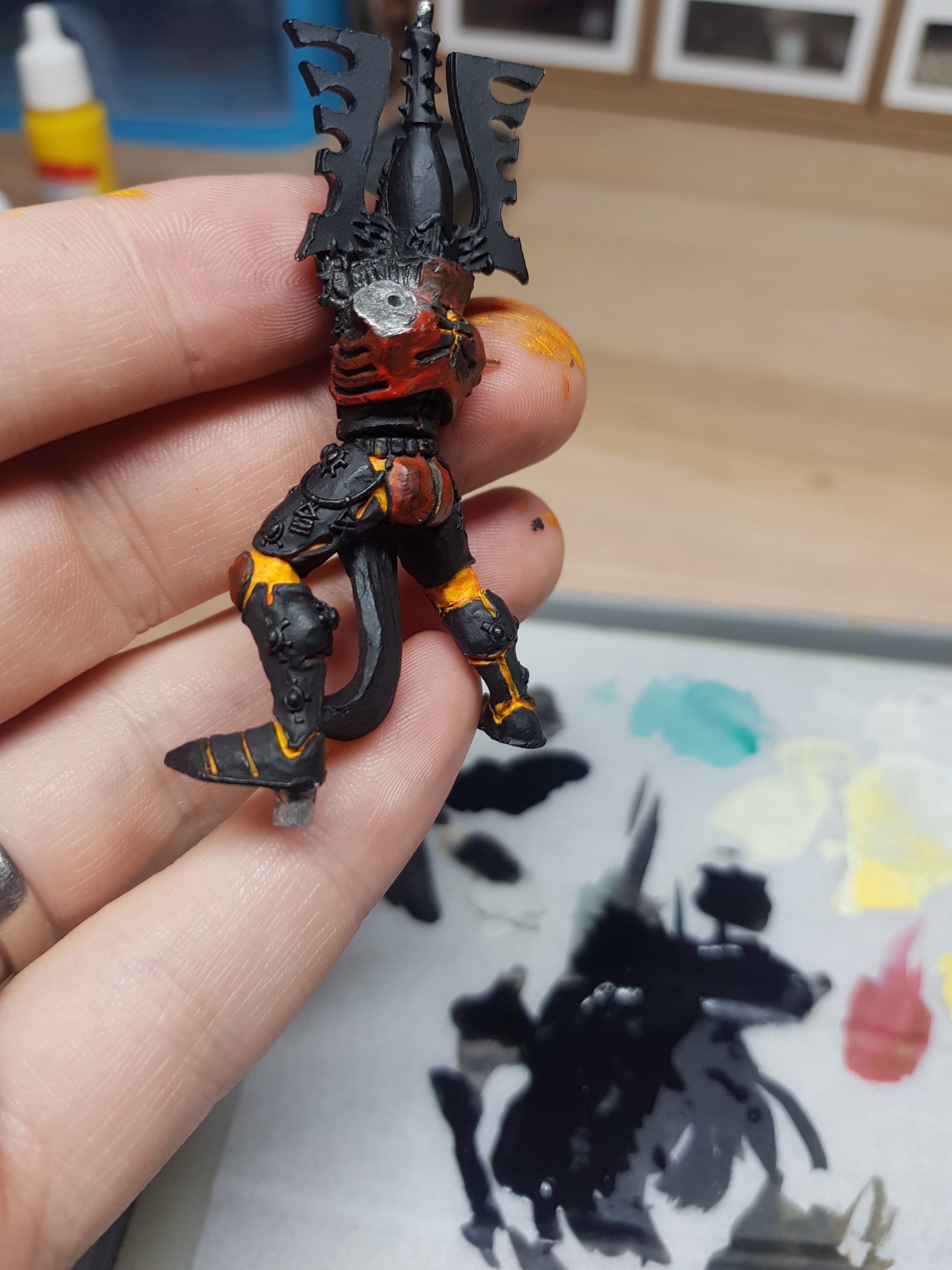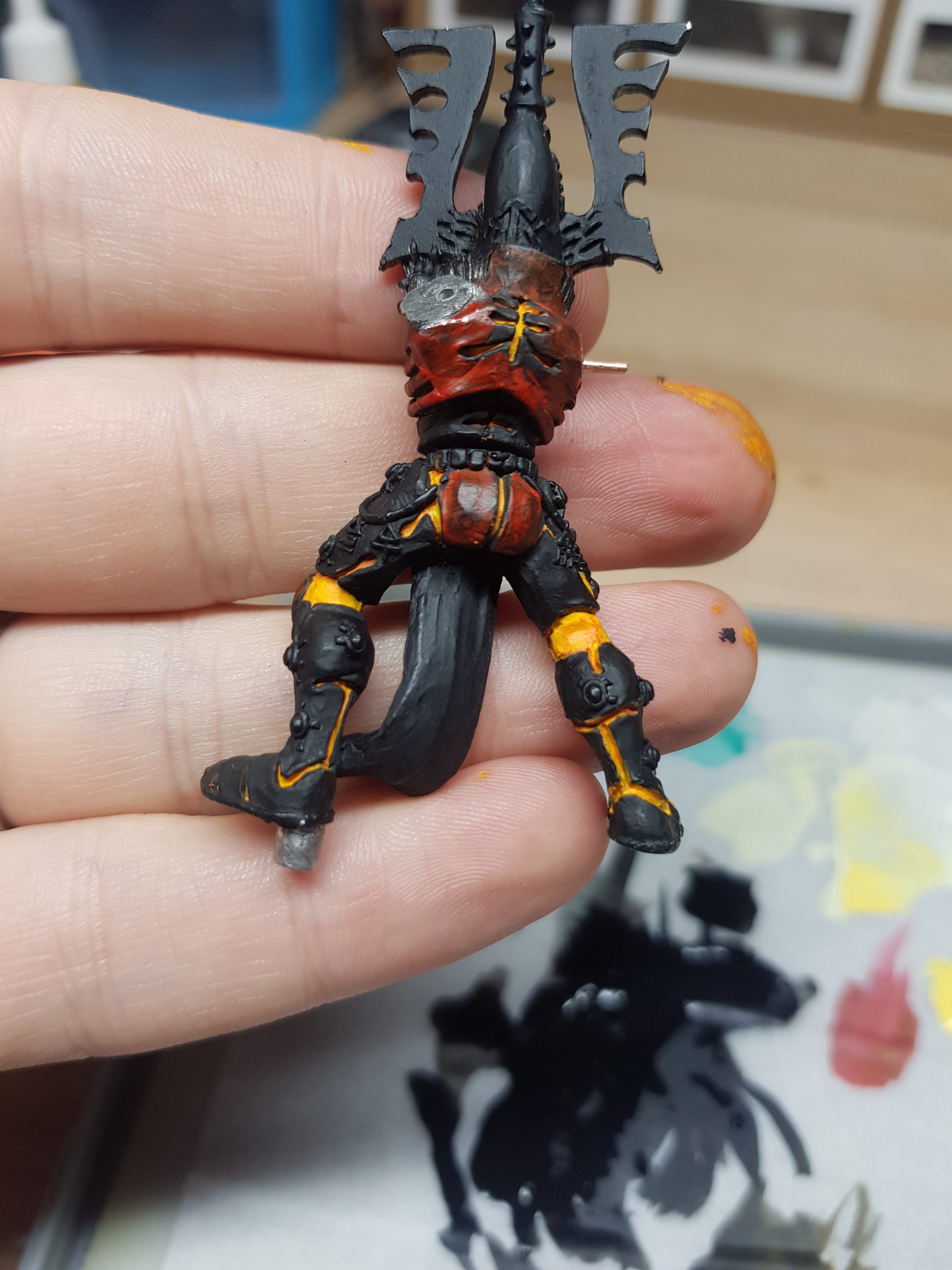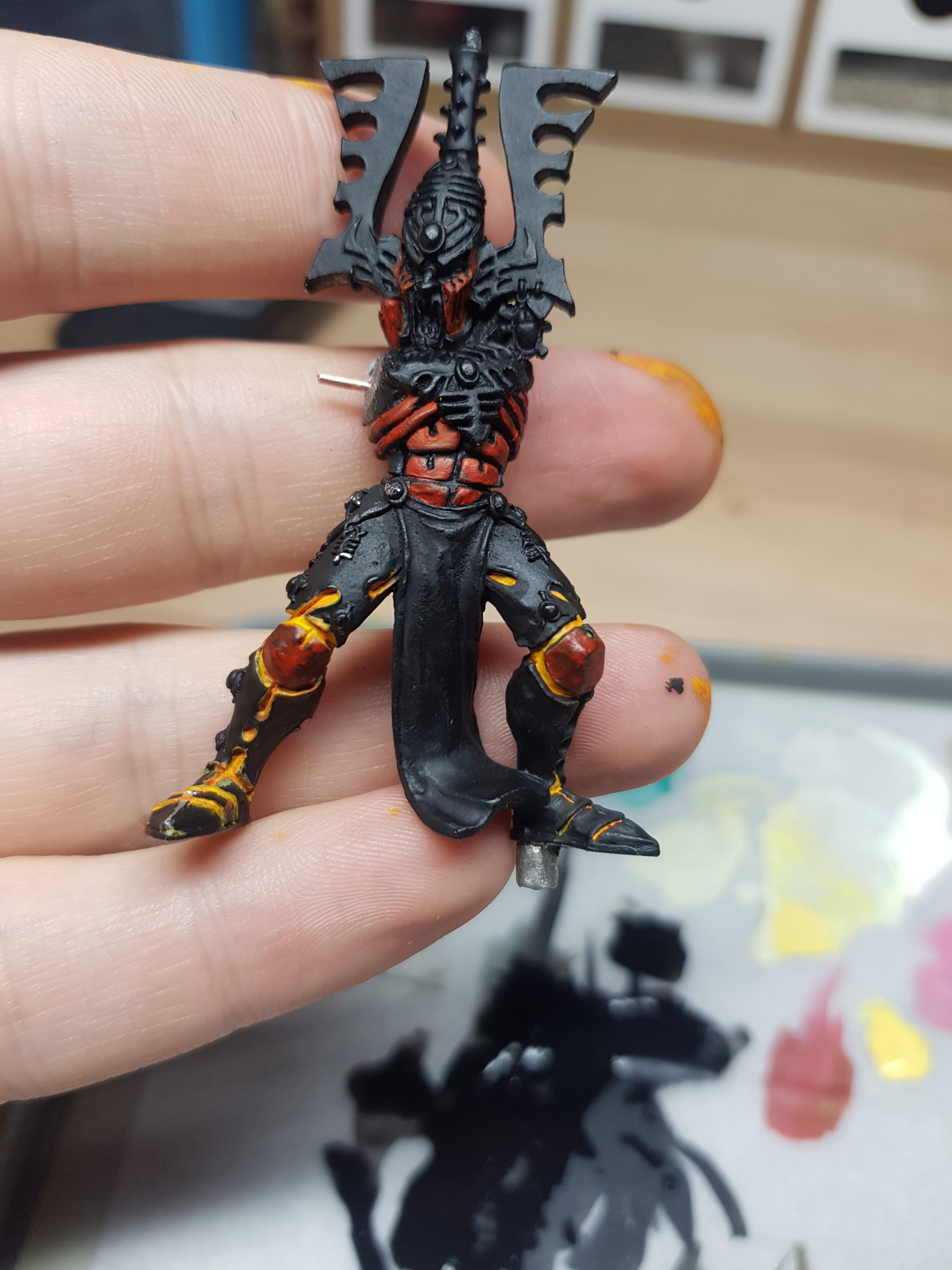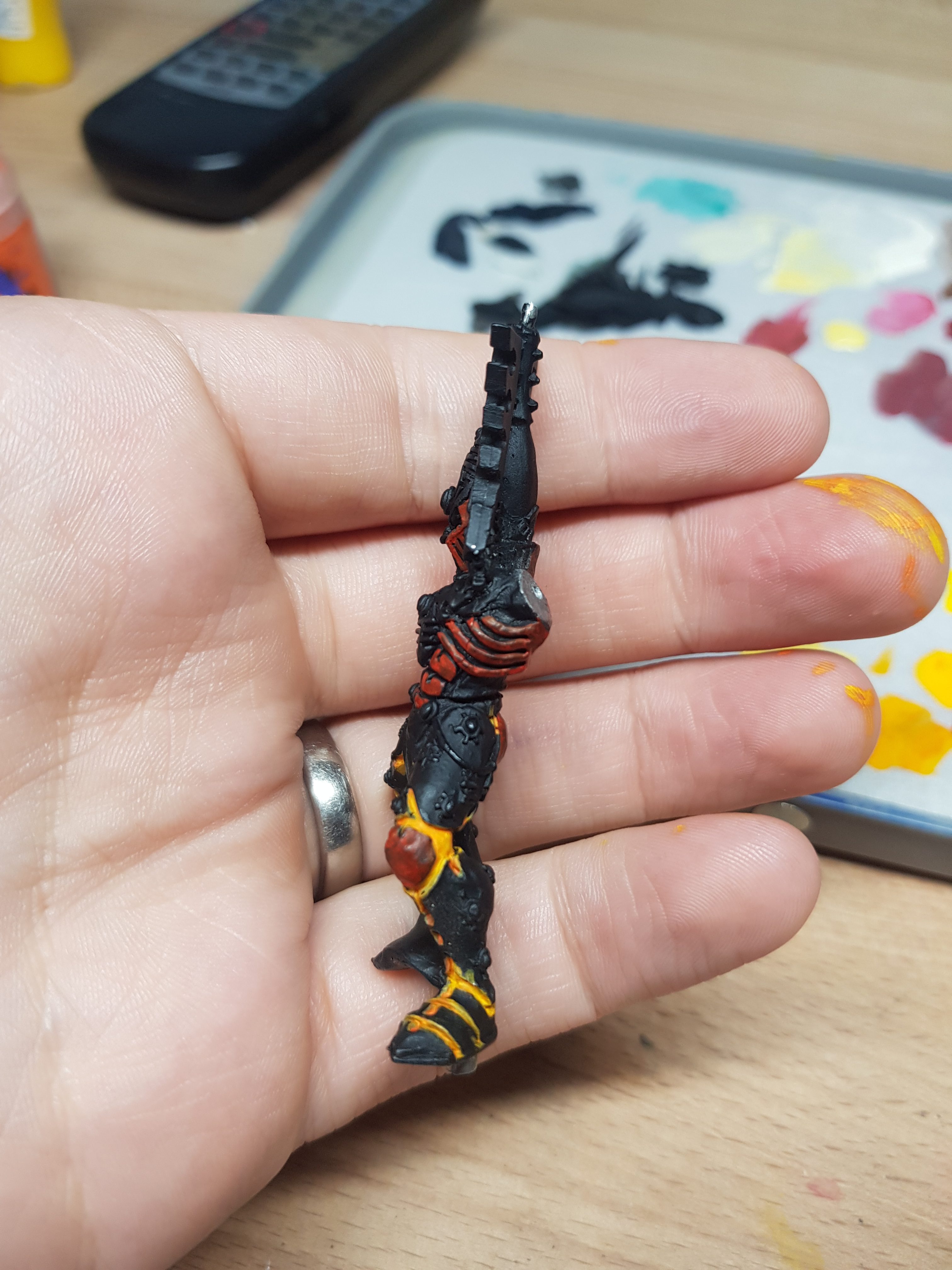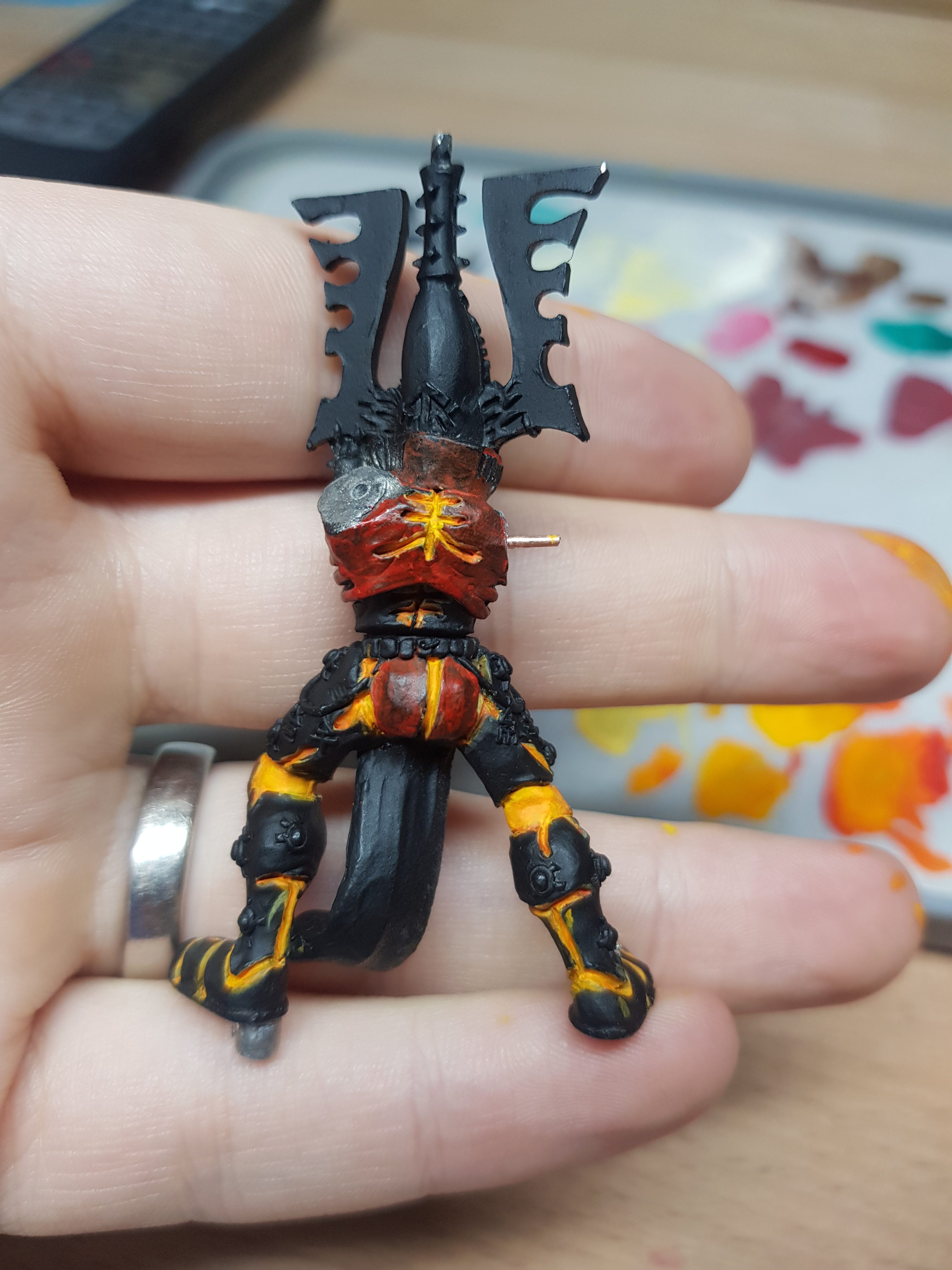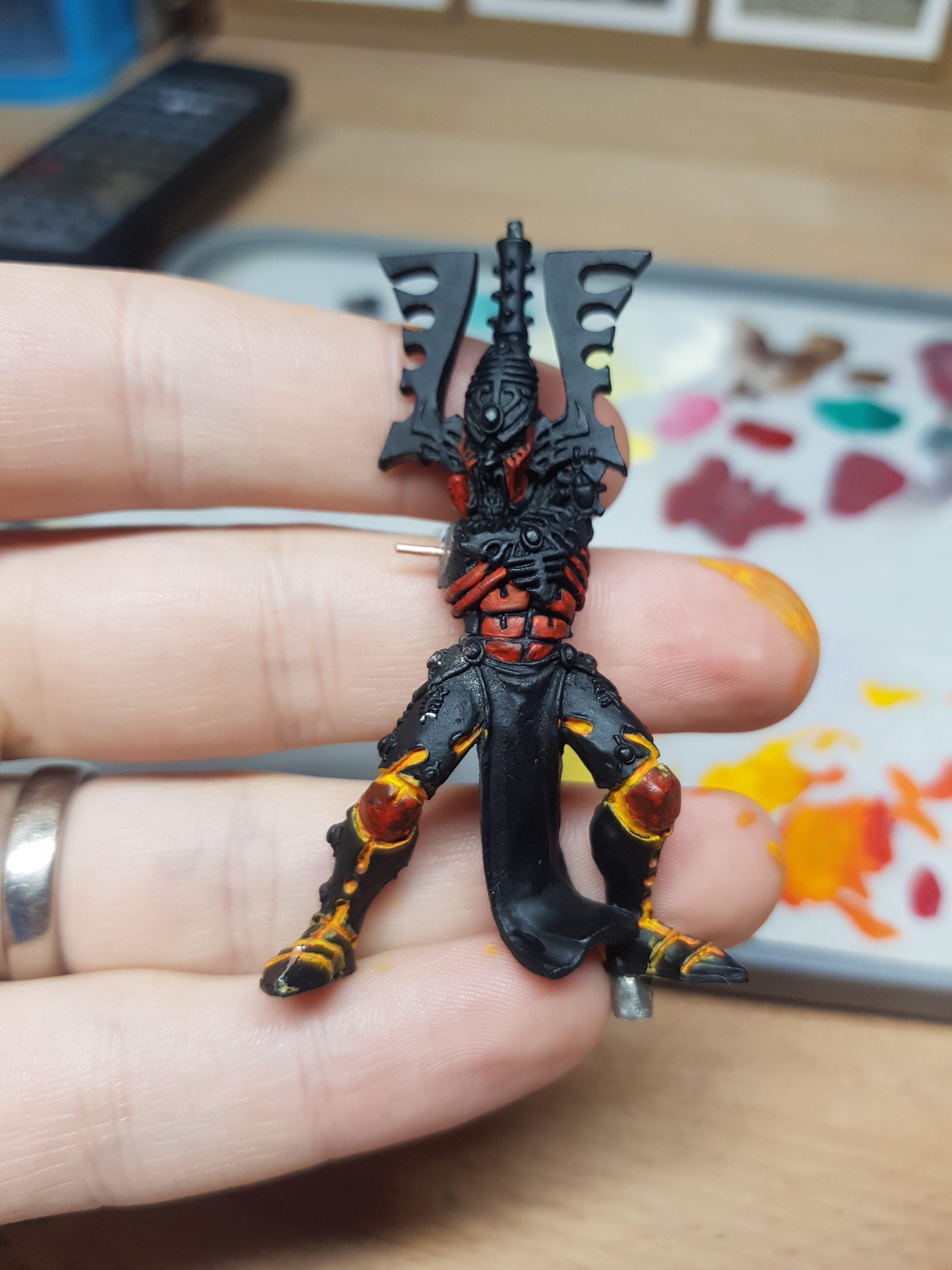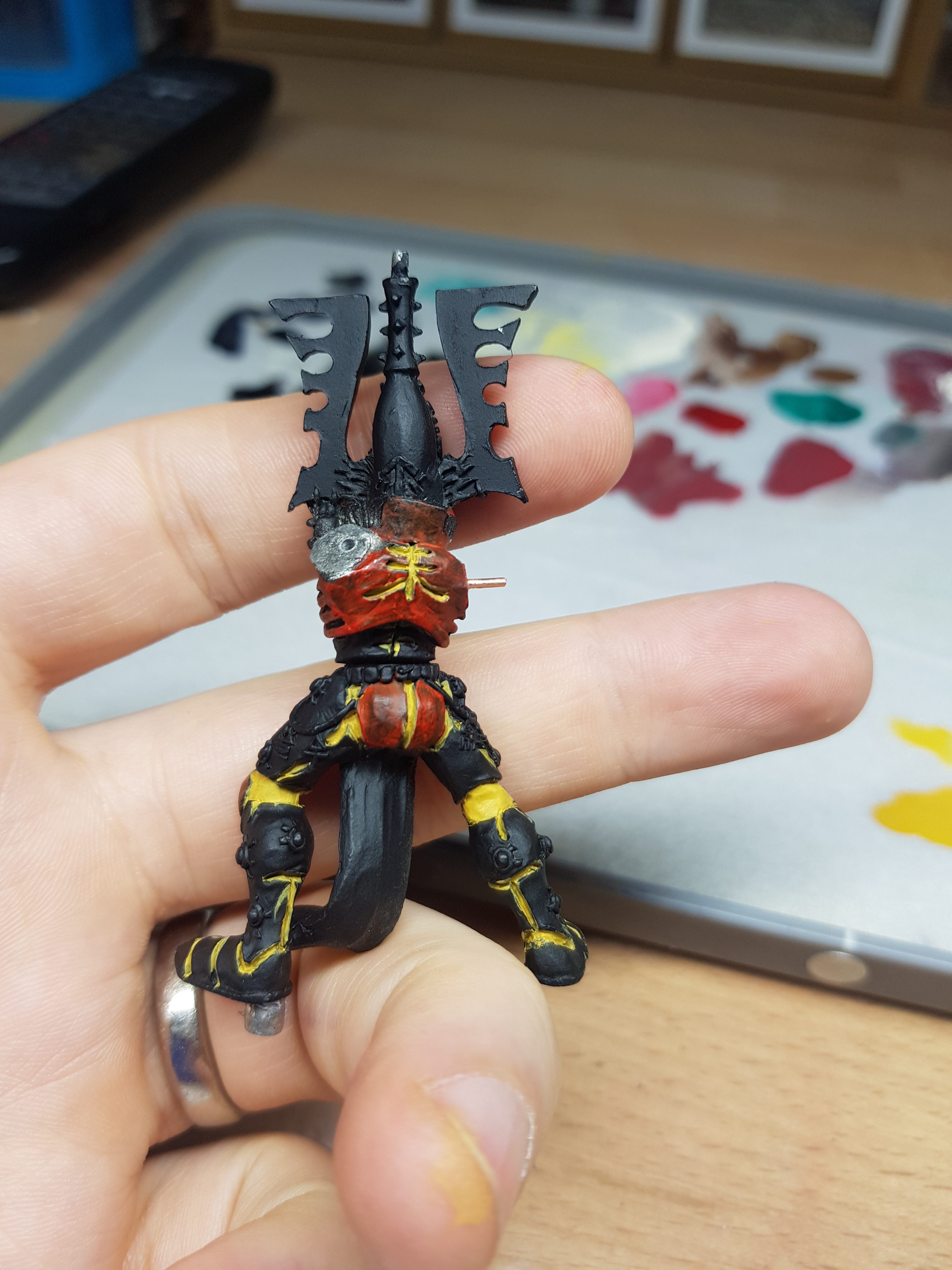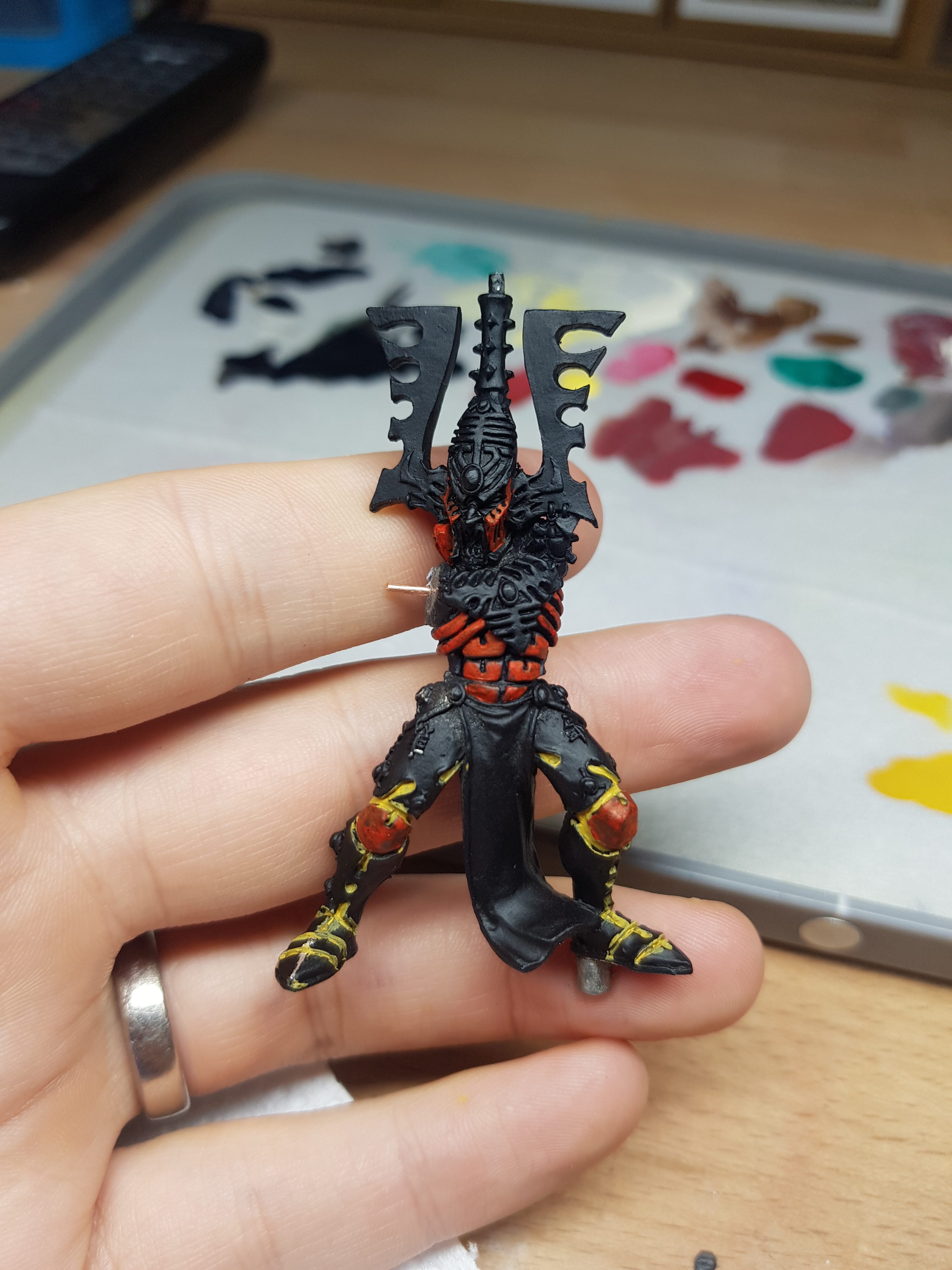 As I am completely directly ripping off GW's 1999 version of the avatar, interestingly the original model i tried to rip off but ended up with my own weird version.

I was carely to finish the heat and then tie everything off with a thin black link so we have contrast between the yellow and red.
Day 3 – Starting to add red blends on legs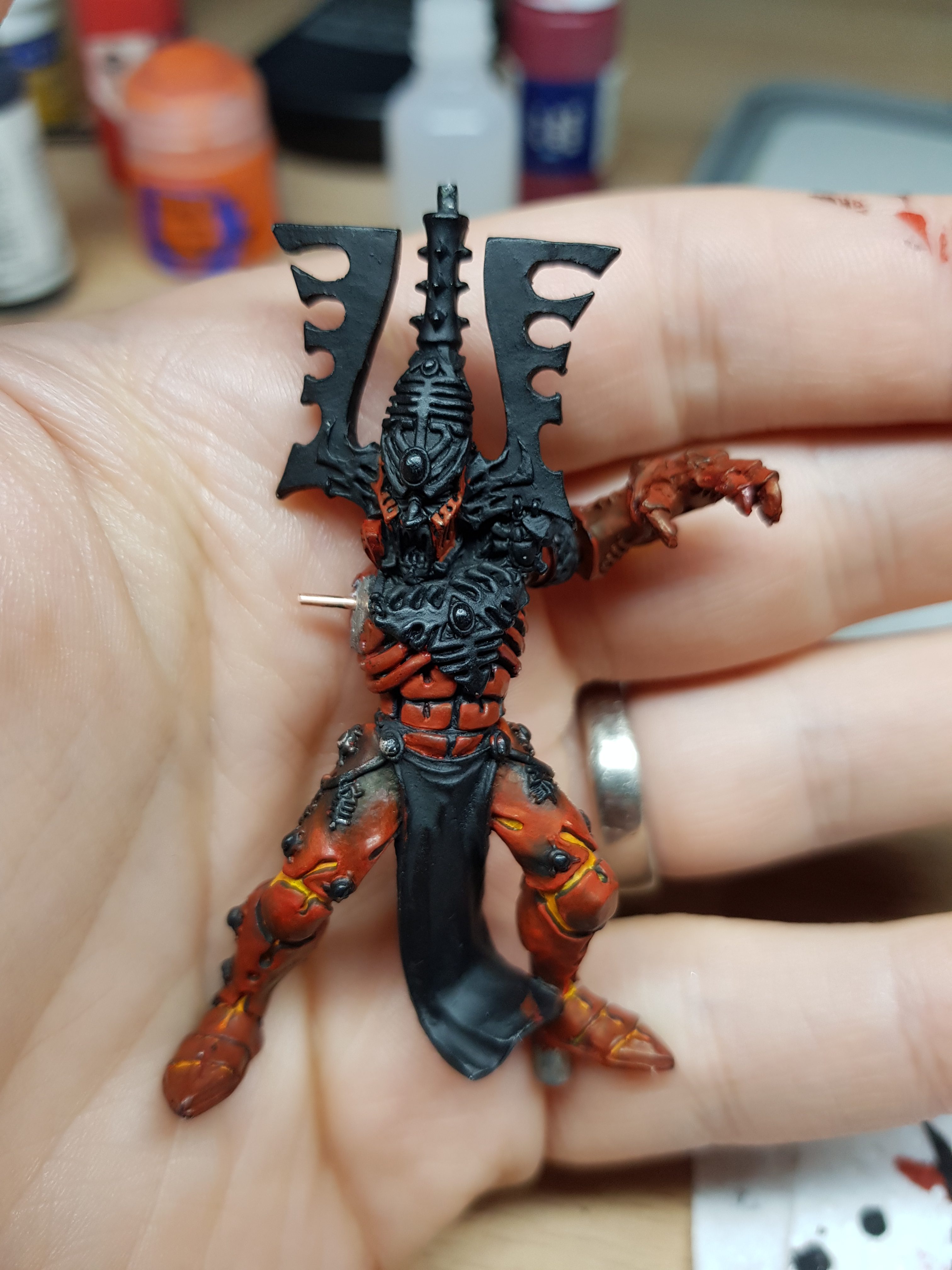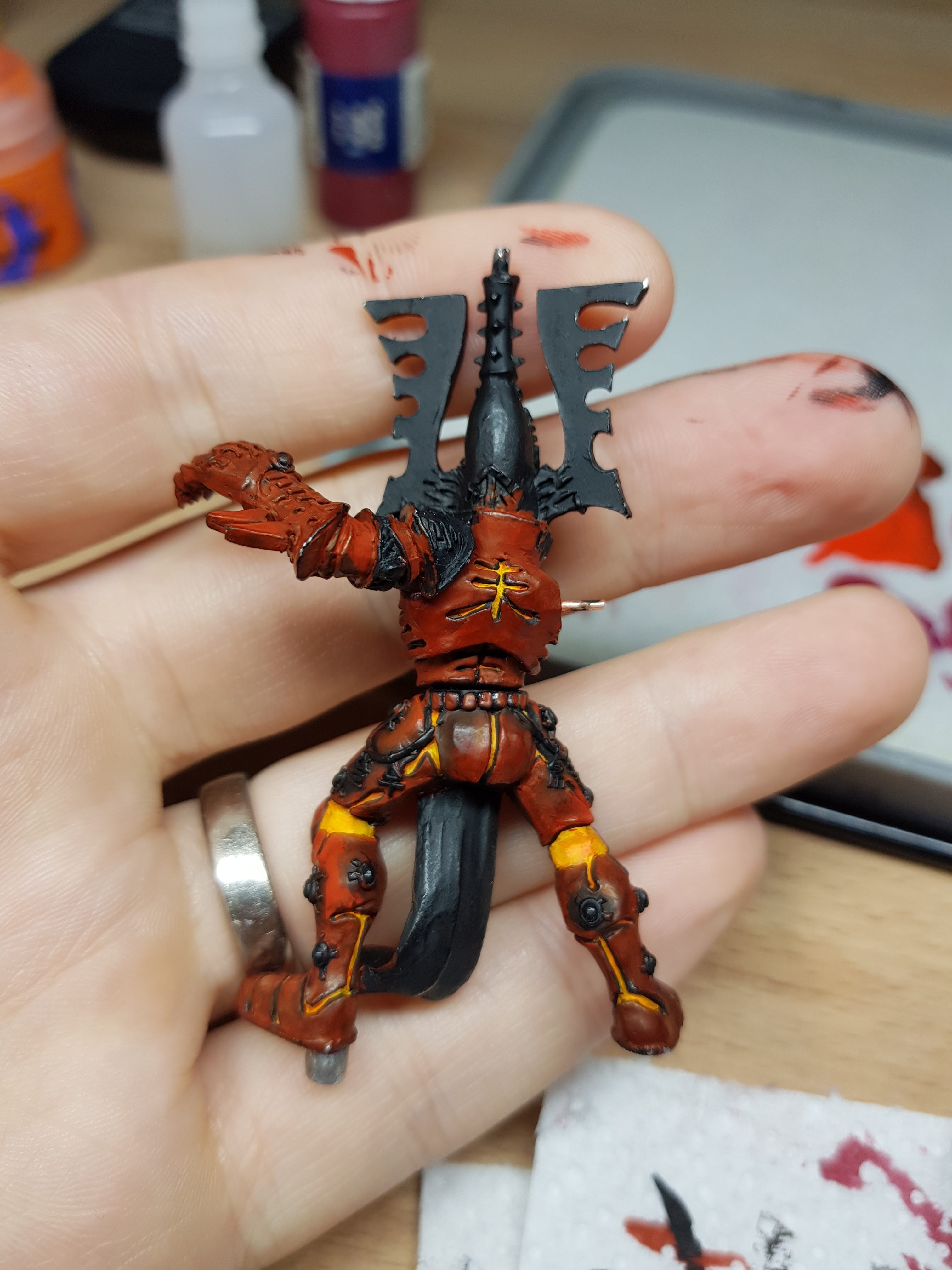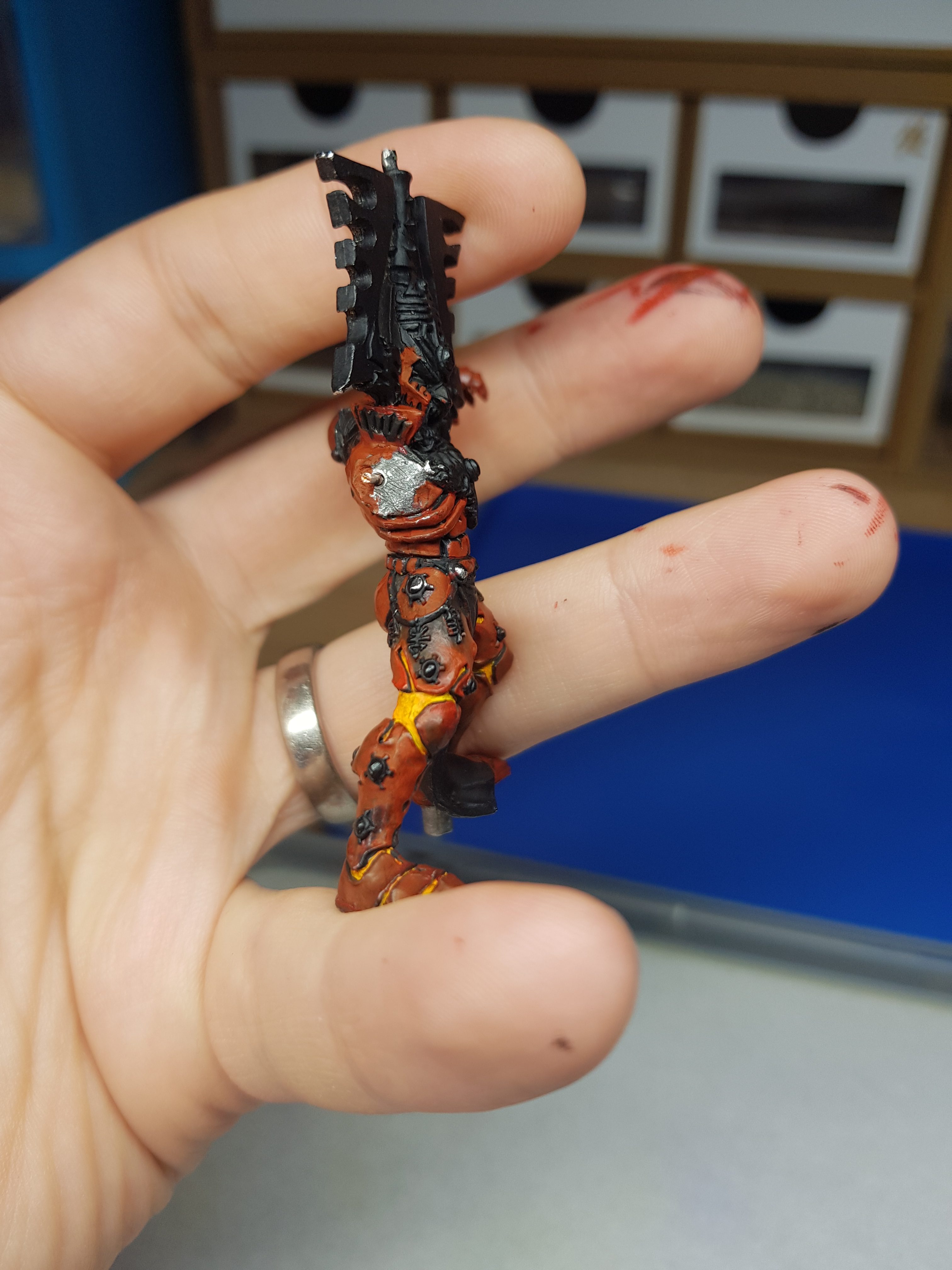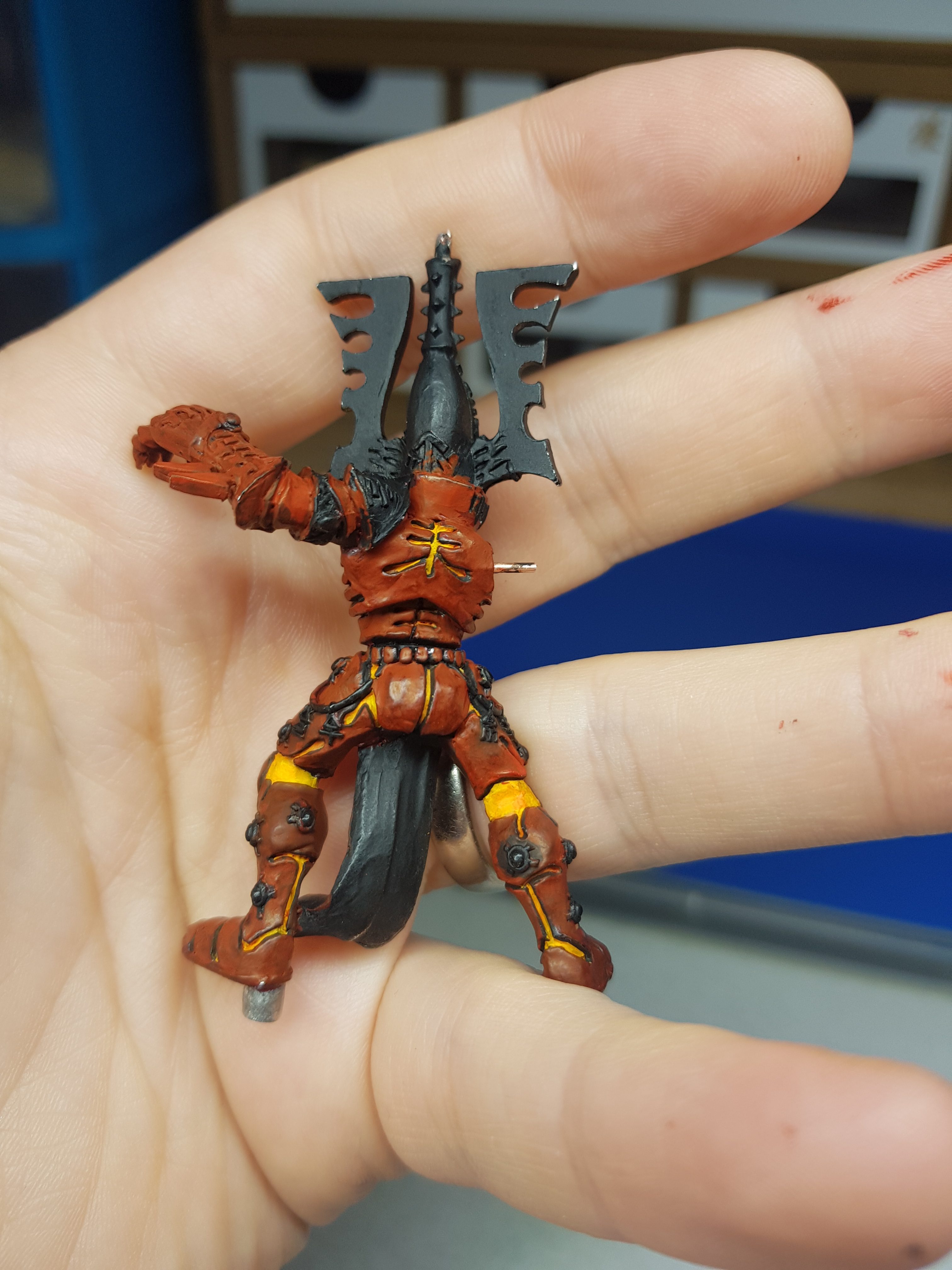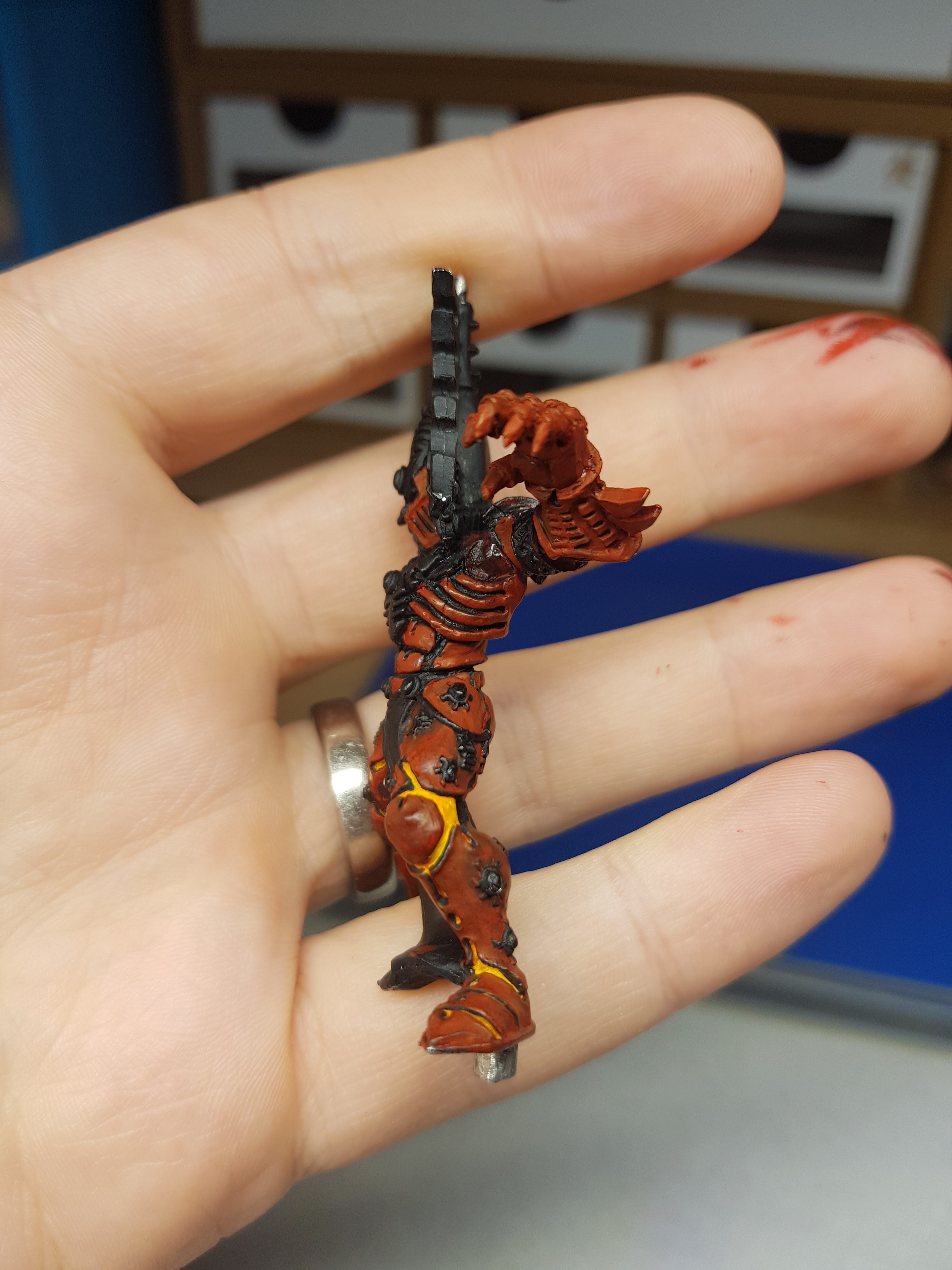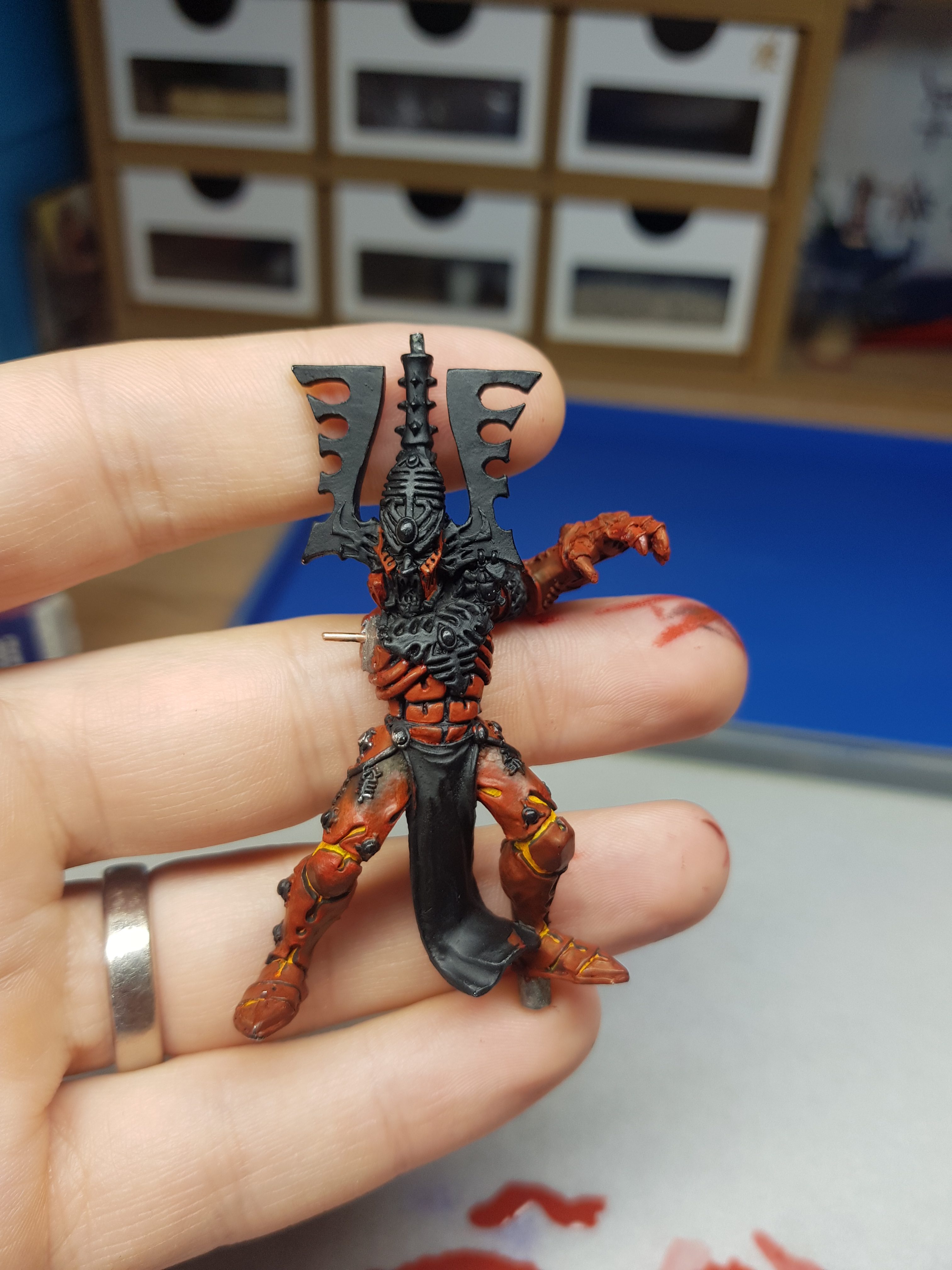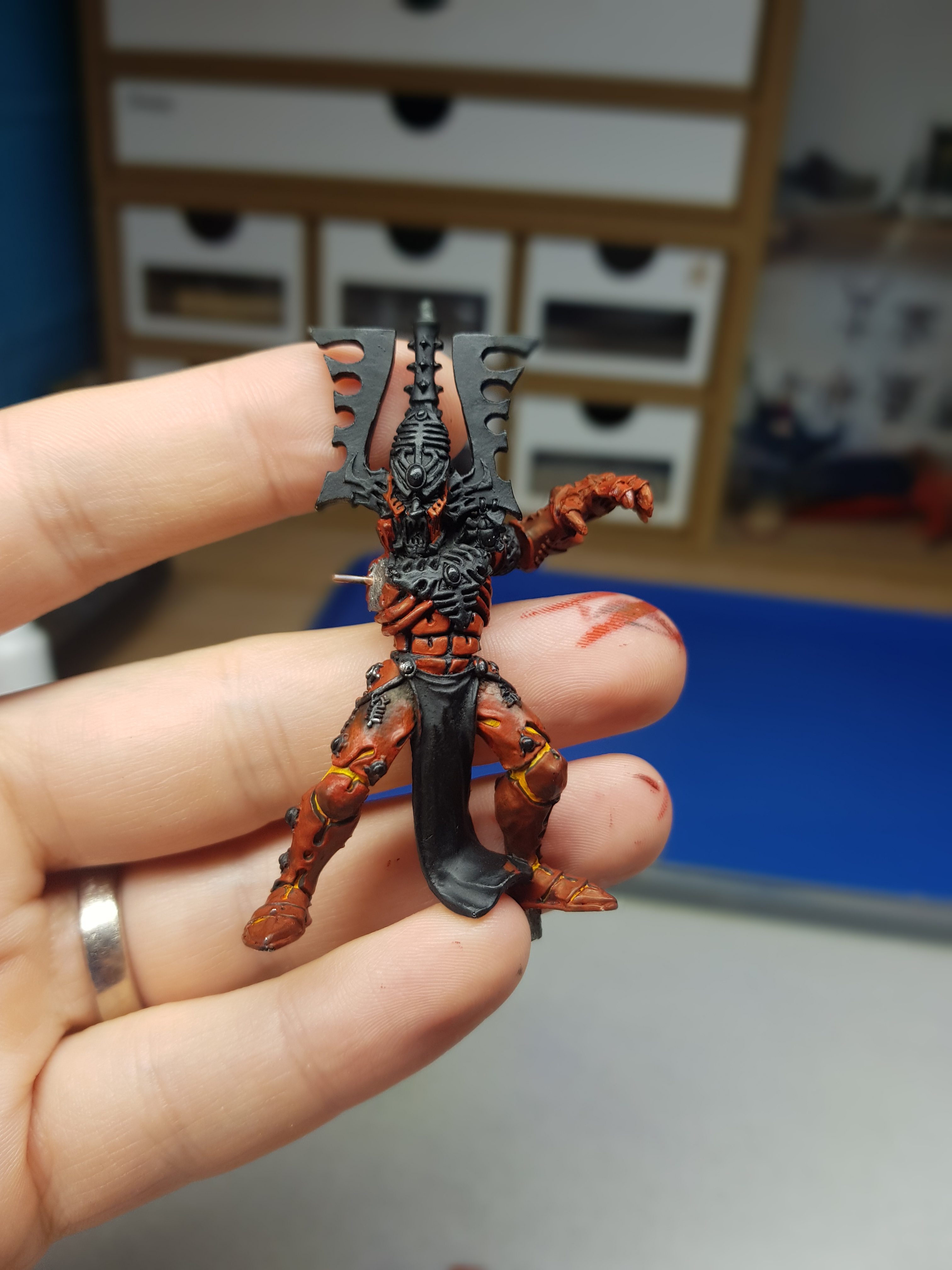 Now the fun started to begin, blending all that red on the legs and the rest of the body.

However I soon realised that the blood red I am using, from 99 has been thinned down too many times, it is now very chalky. Yet the Coat de'arms Red that I am using also is too thin to blend with or anything I am used to.

So I am painting with the chalky paint and giving a wash of Coat to bring down the chalk… lol oh my life!
Day 4 – Adding metalics and laying down more foundation paints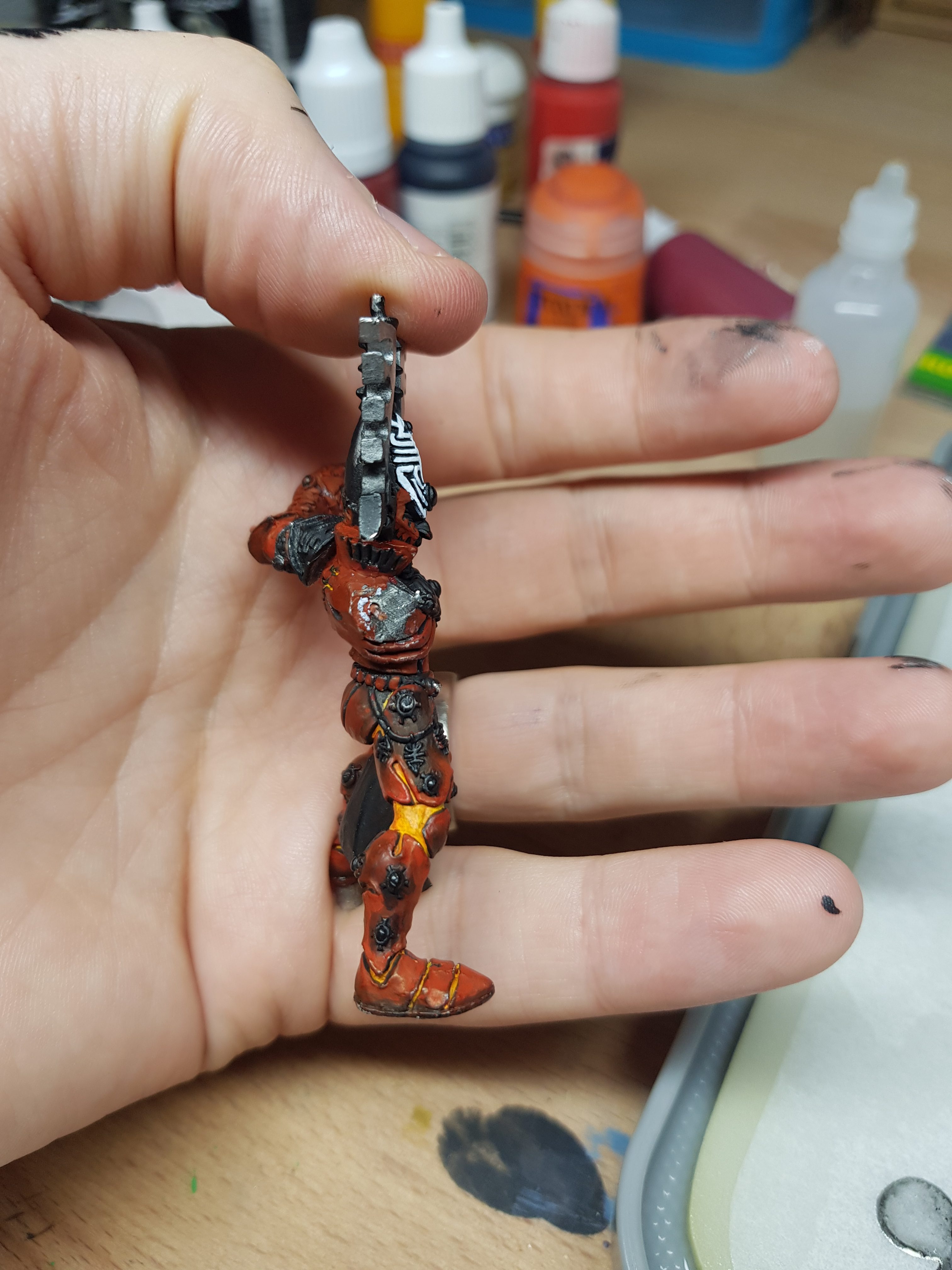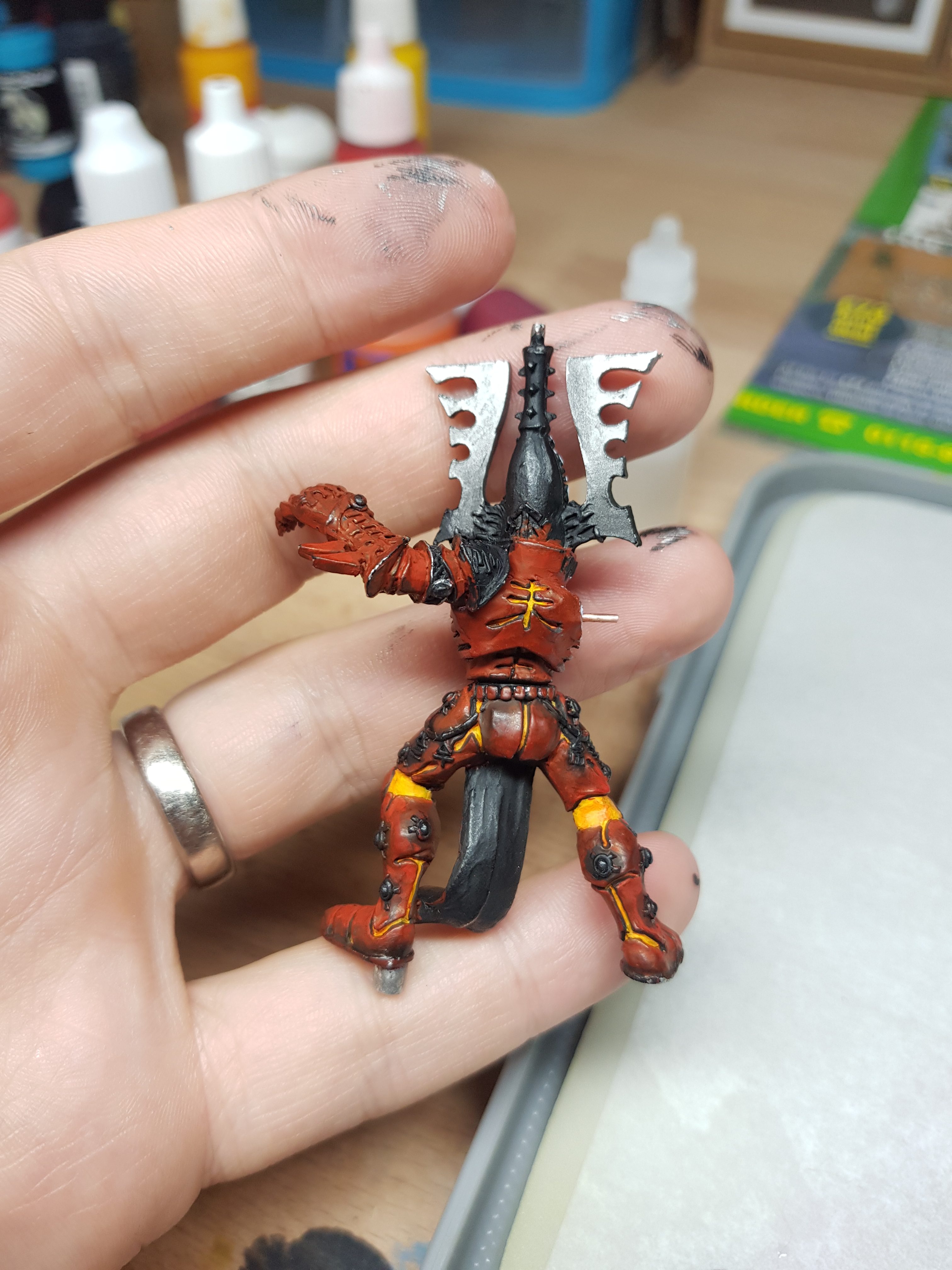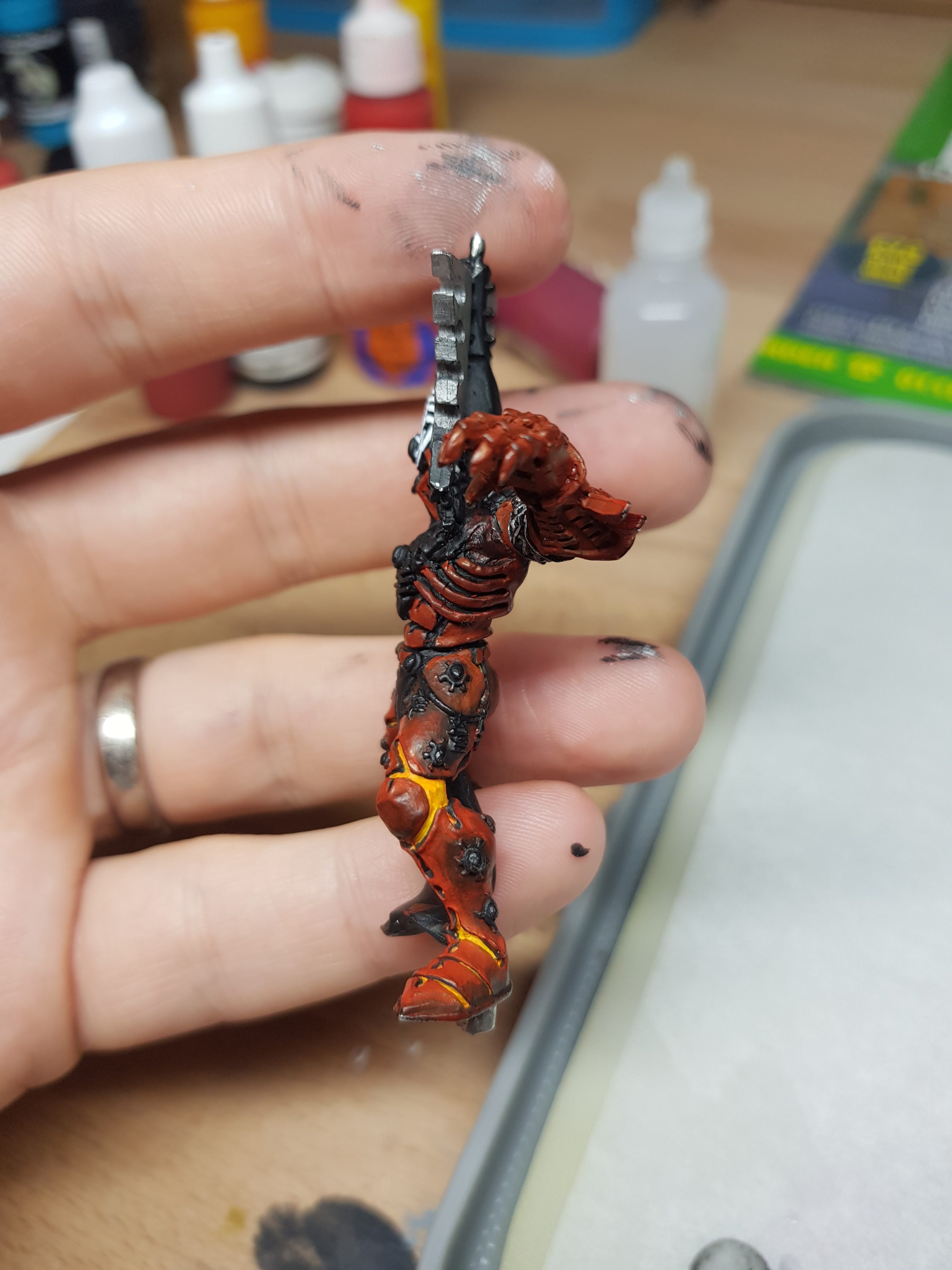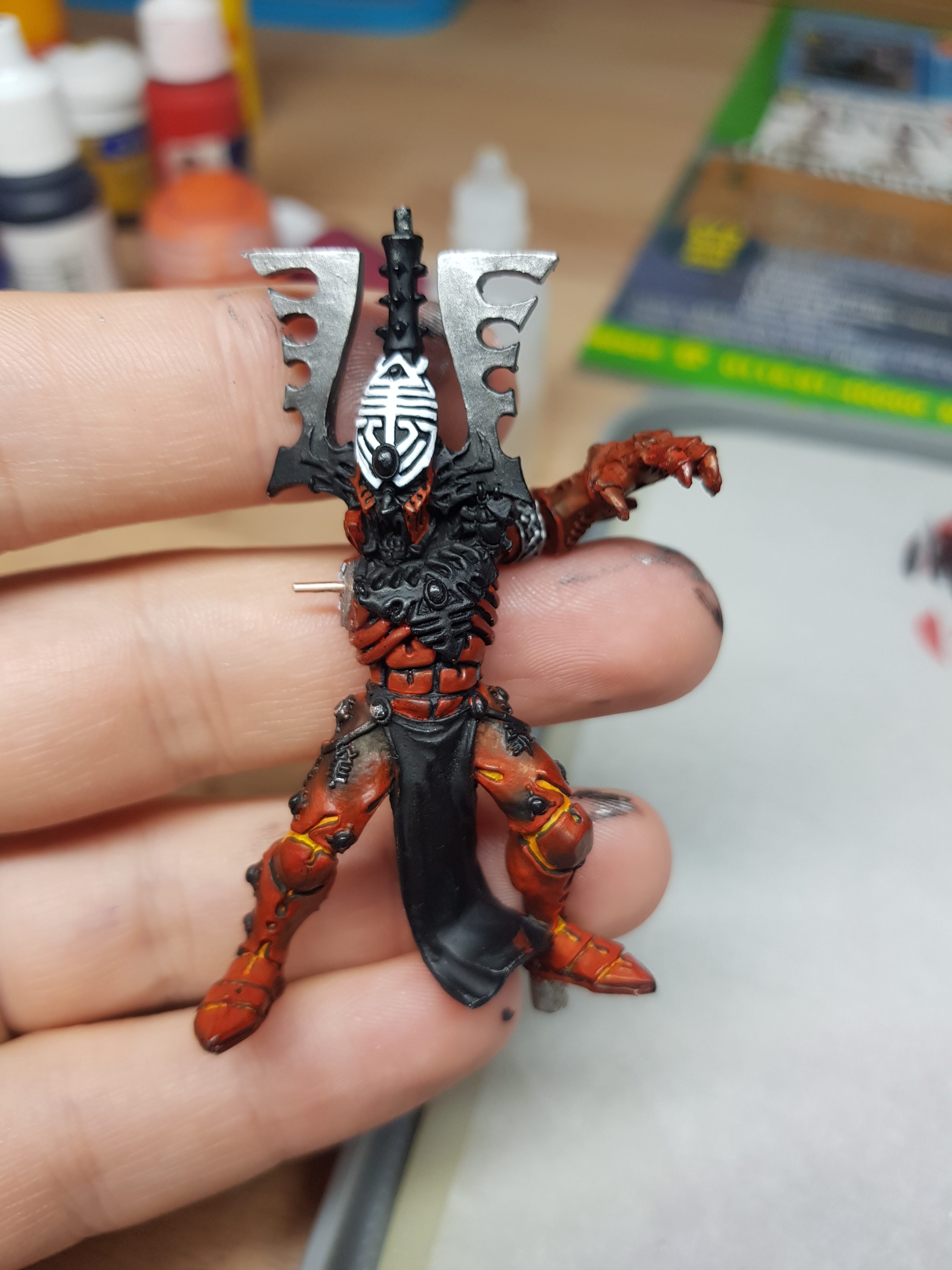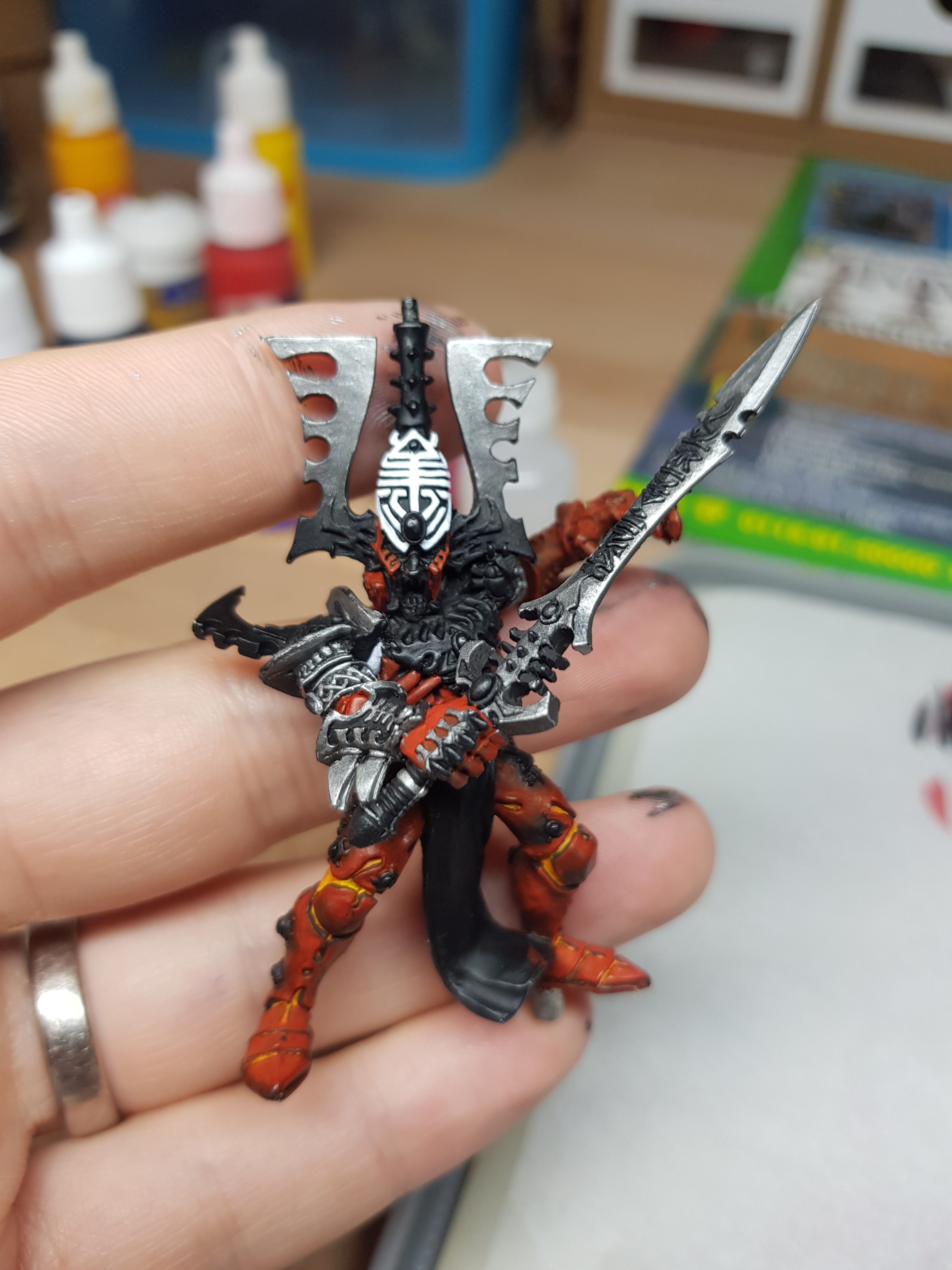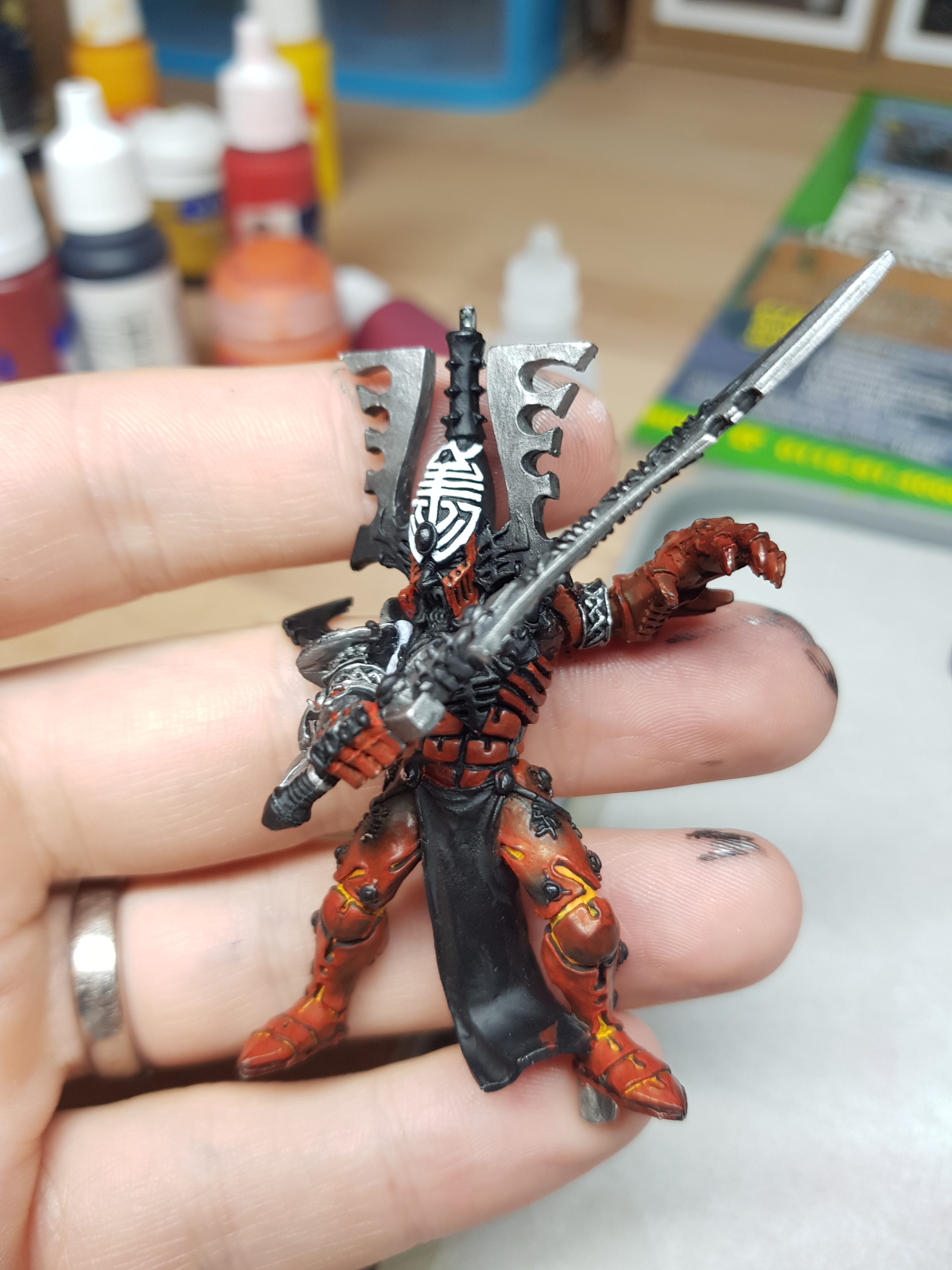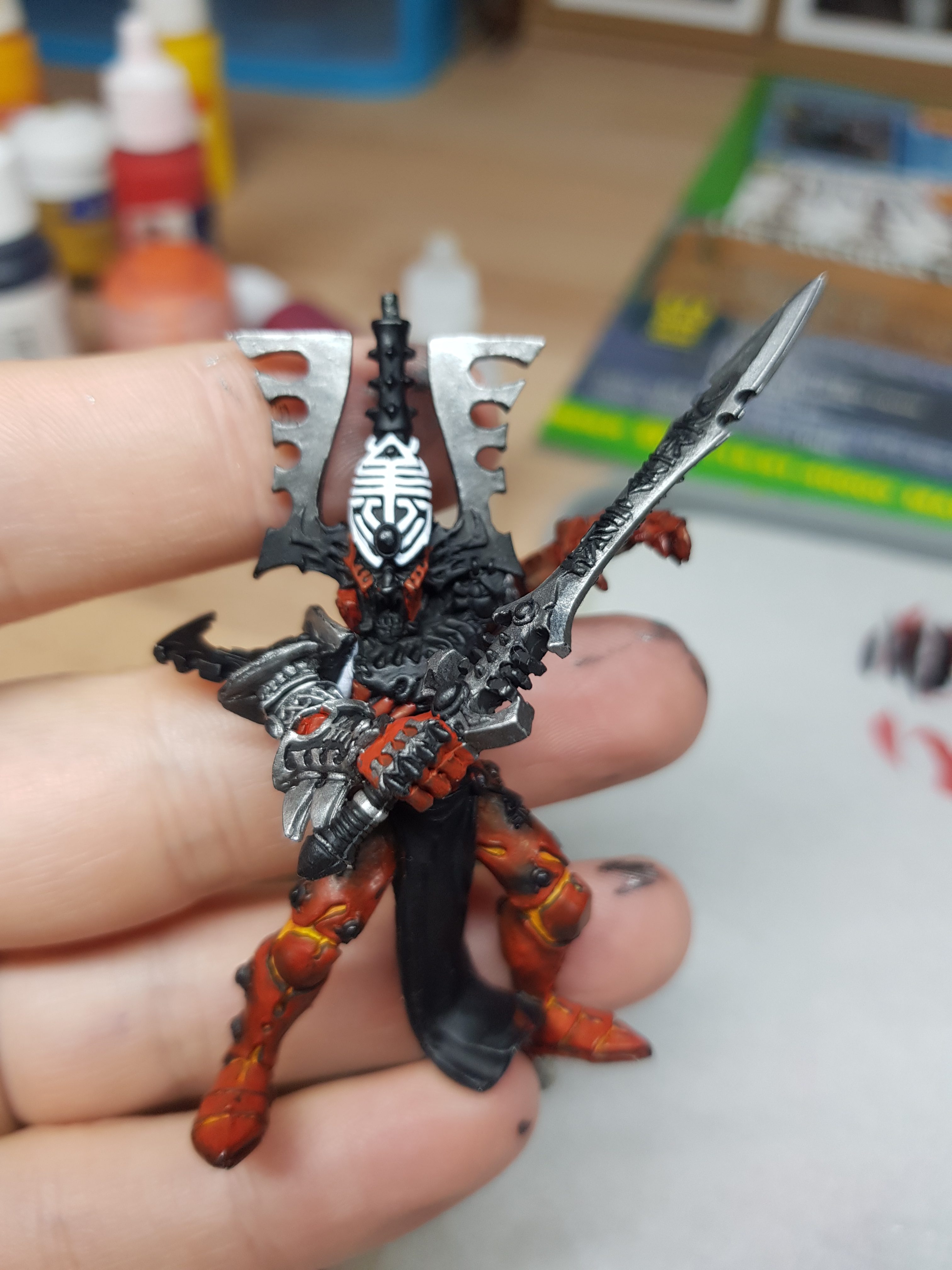 I realised while I am making the model and legs more complete, I would love to start see some movement on the model in general to give some nice shit looks. Here comes the chrome!!
Day 5 – Adding some colour to the cloth
Apparently this was a much quicker day… I'm adding comments now from 2022 😀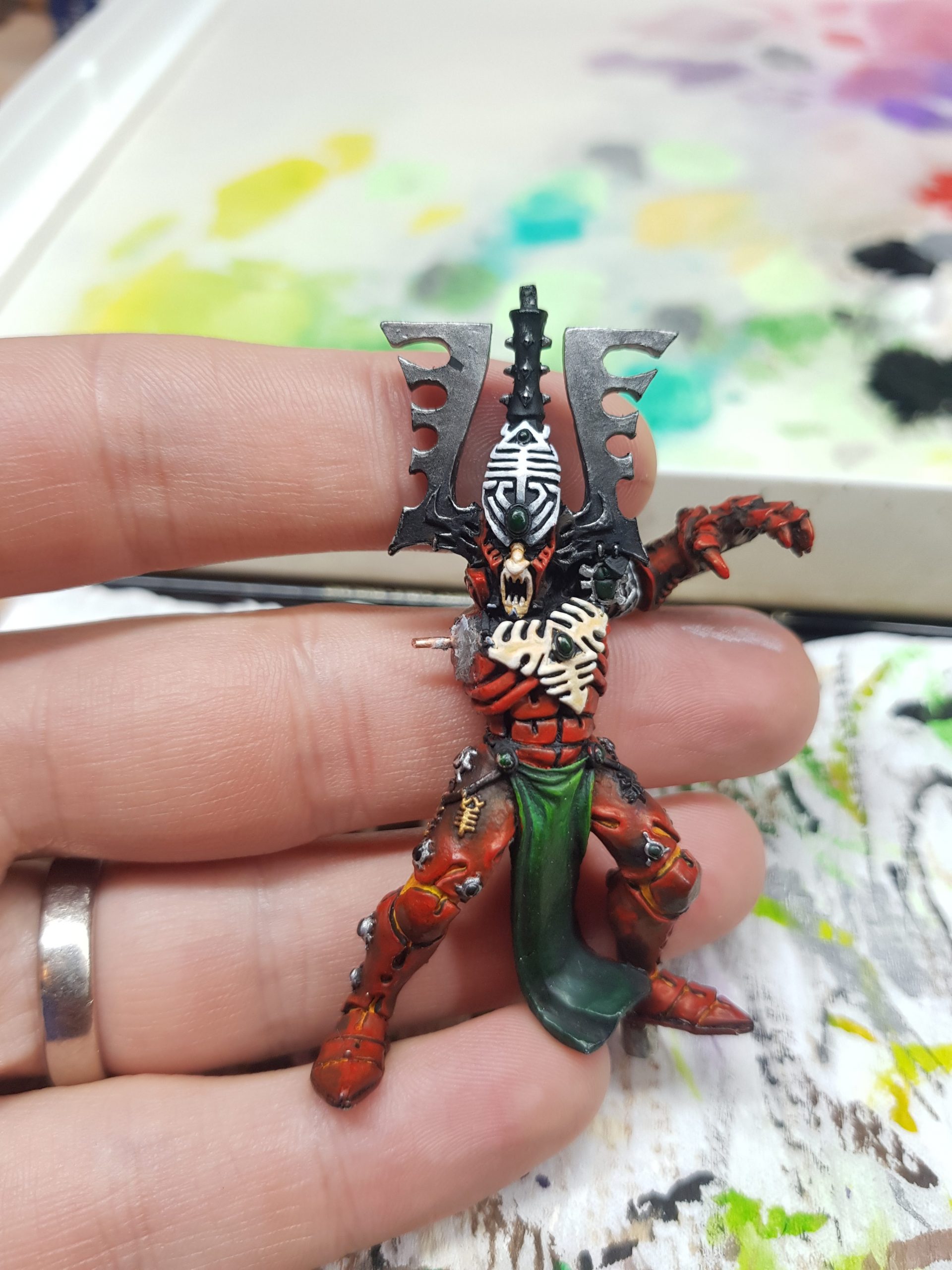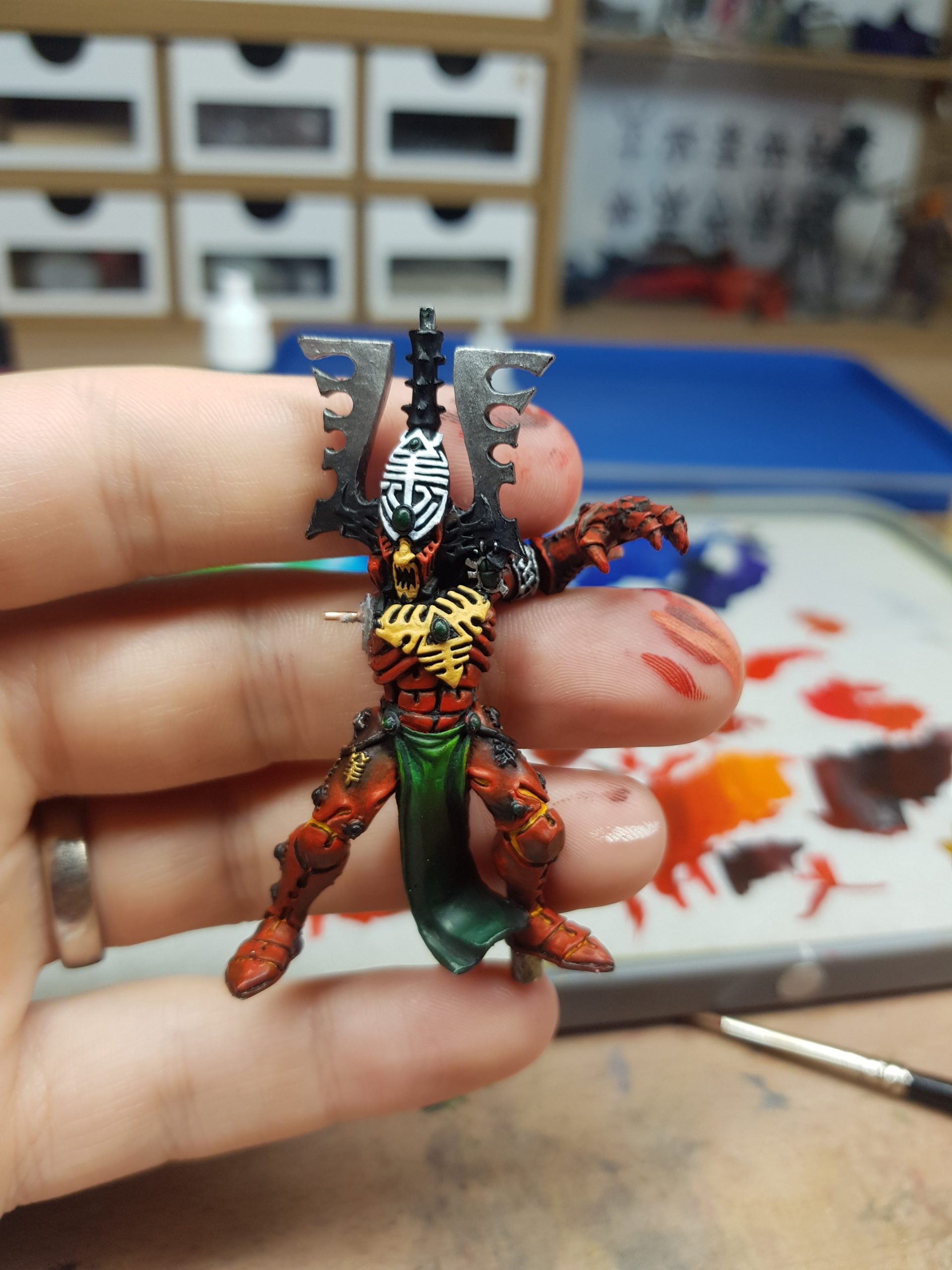 Day 6 – Laying down the greens & hair, obviously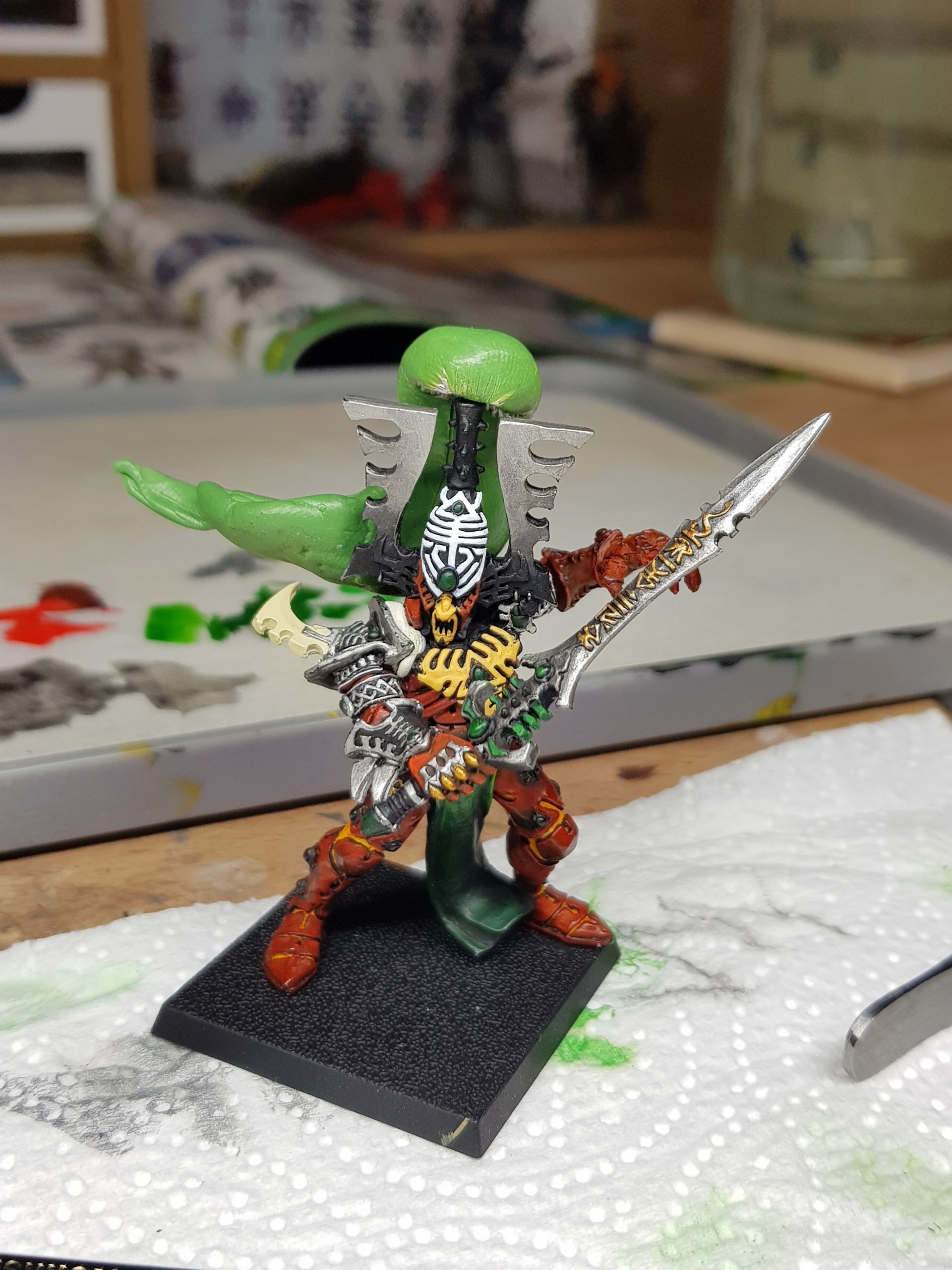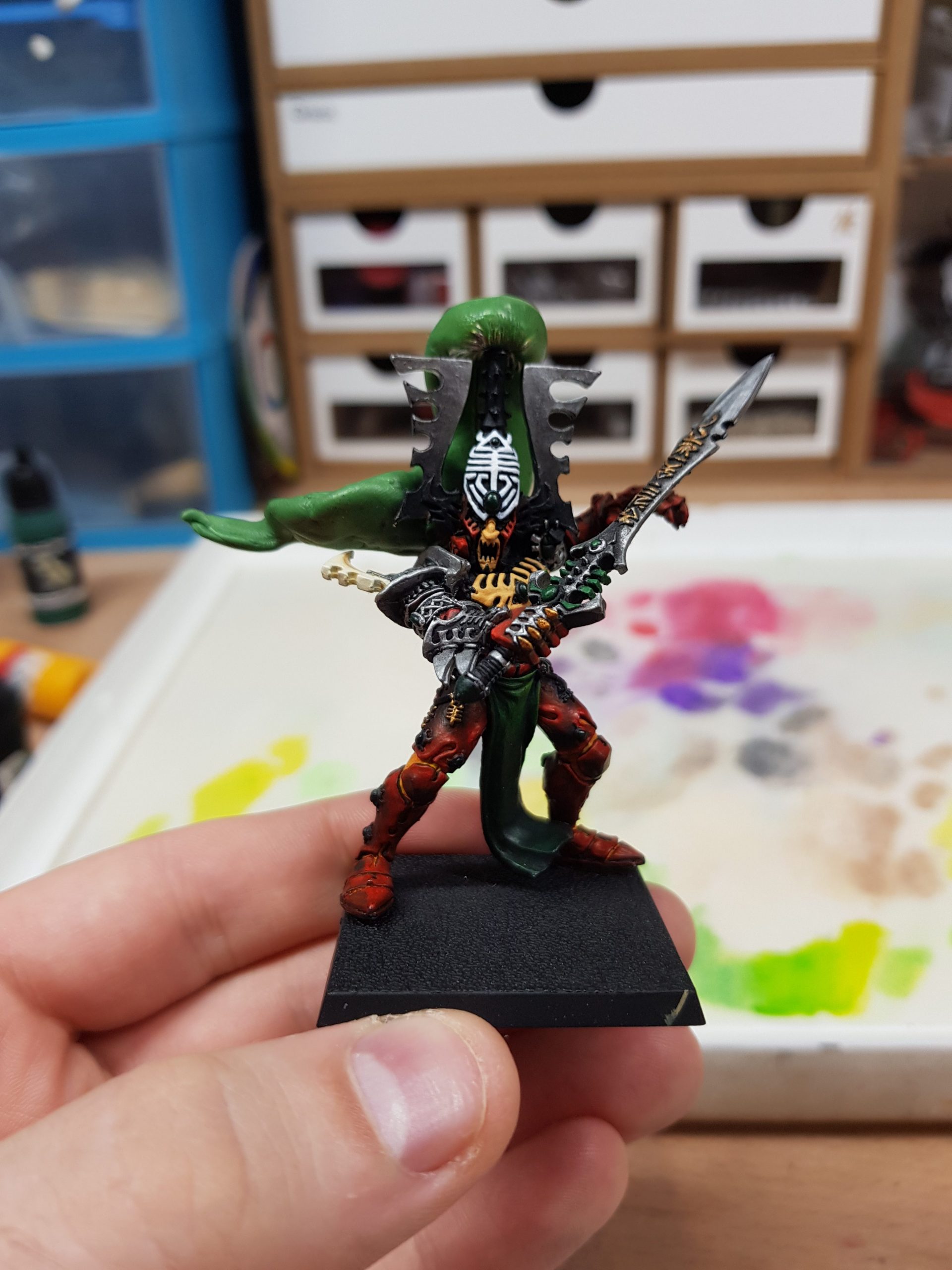 Day 7 – Head Piece & Lion Cloth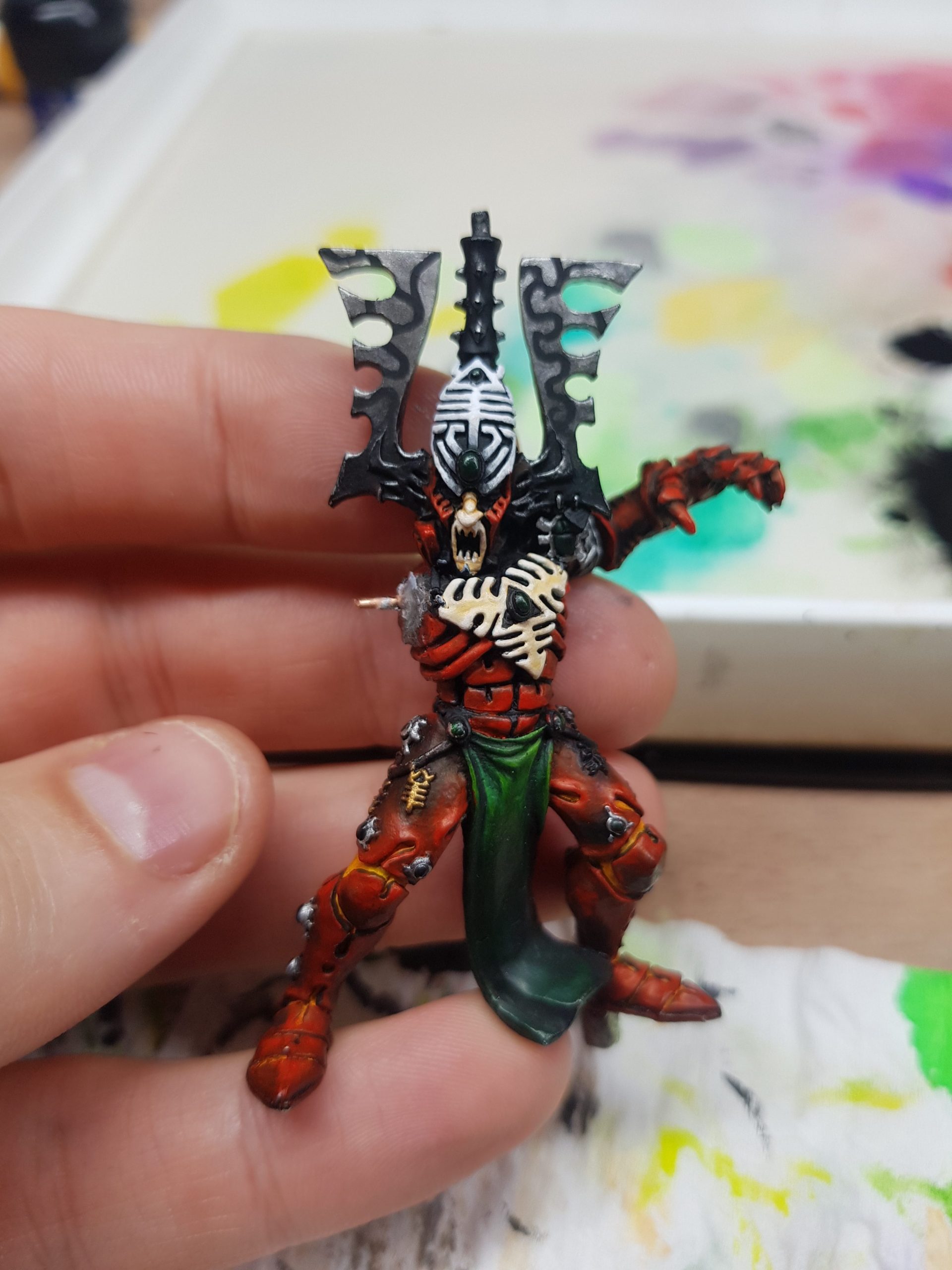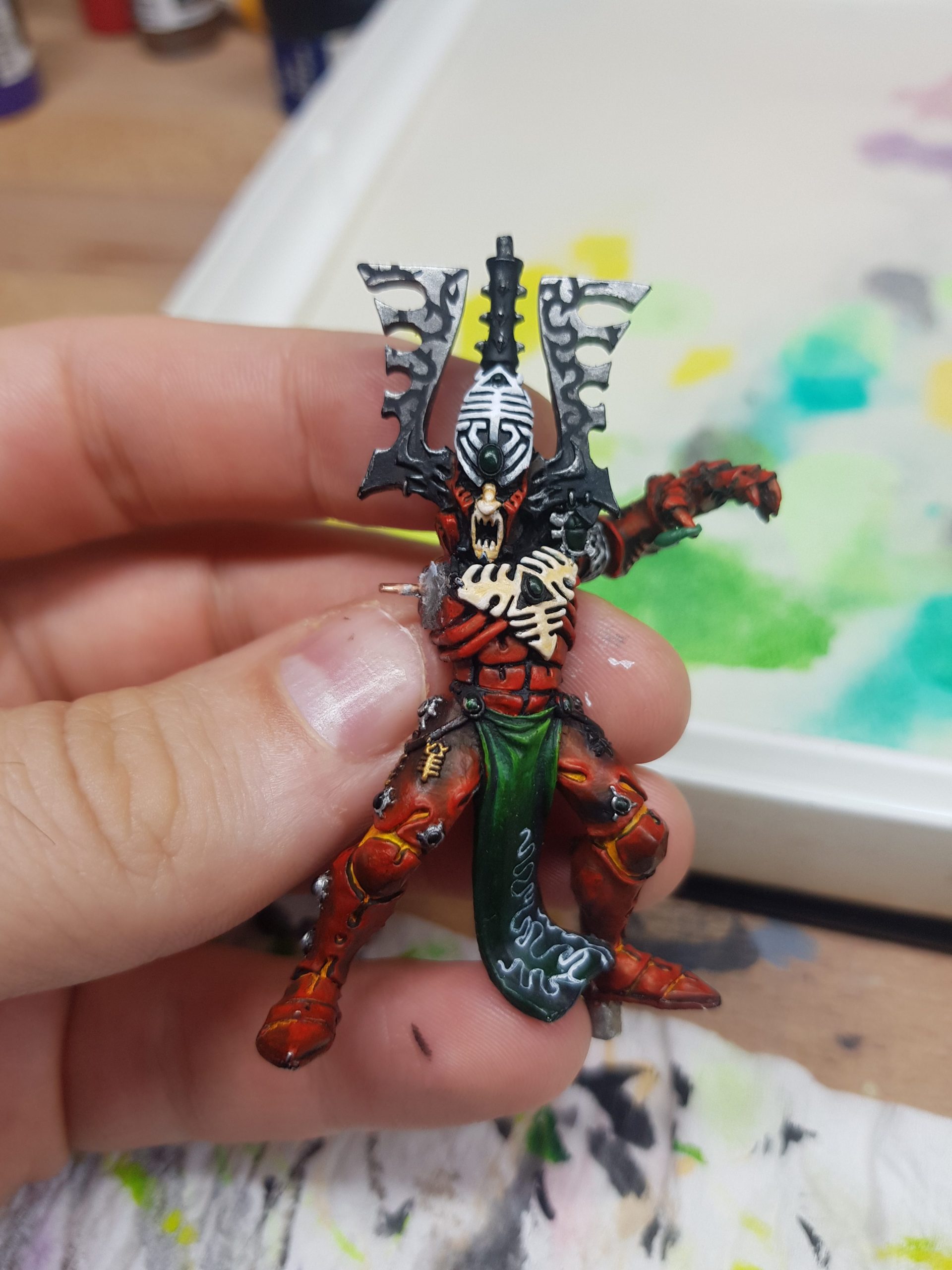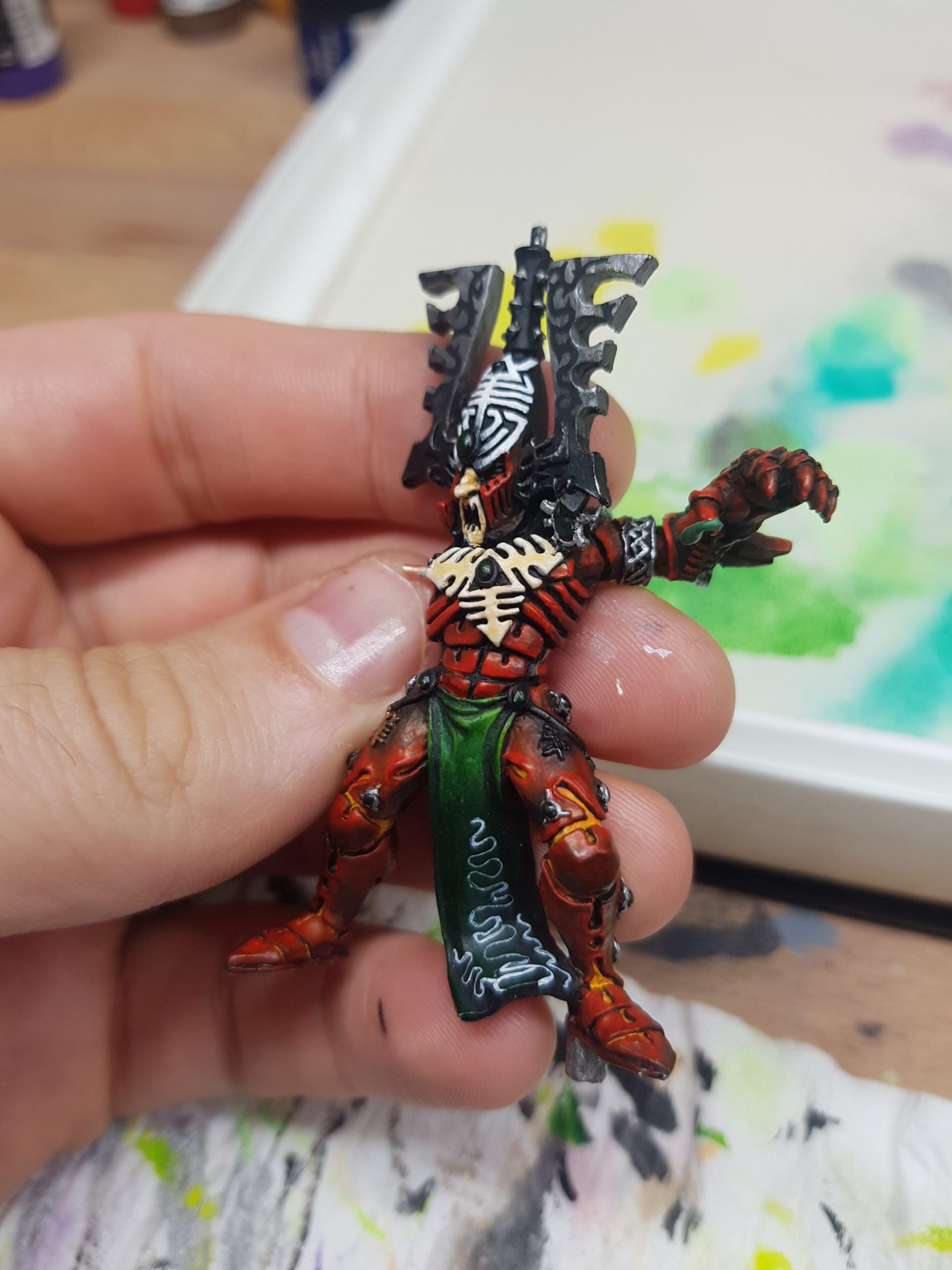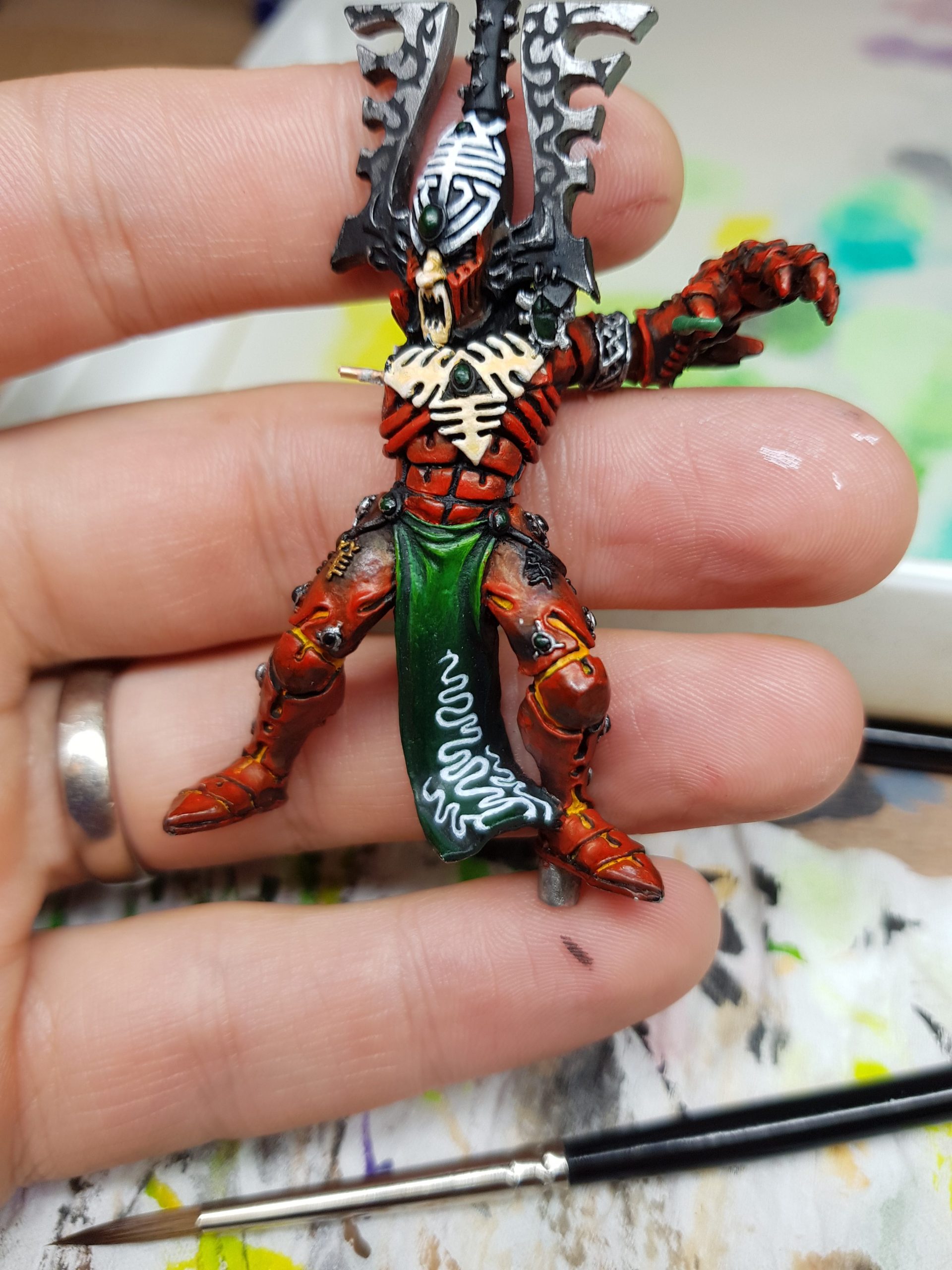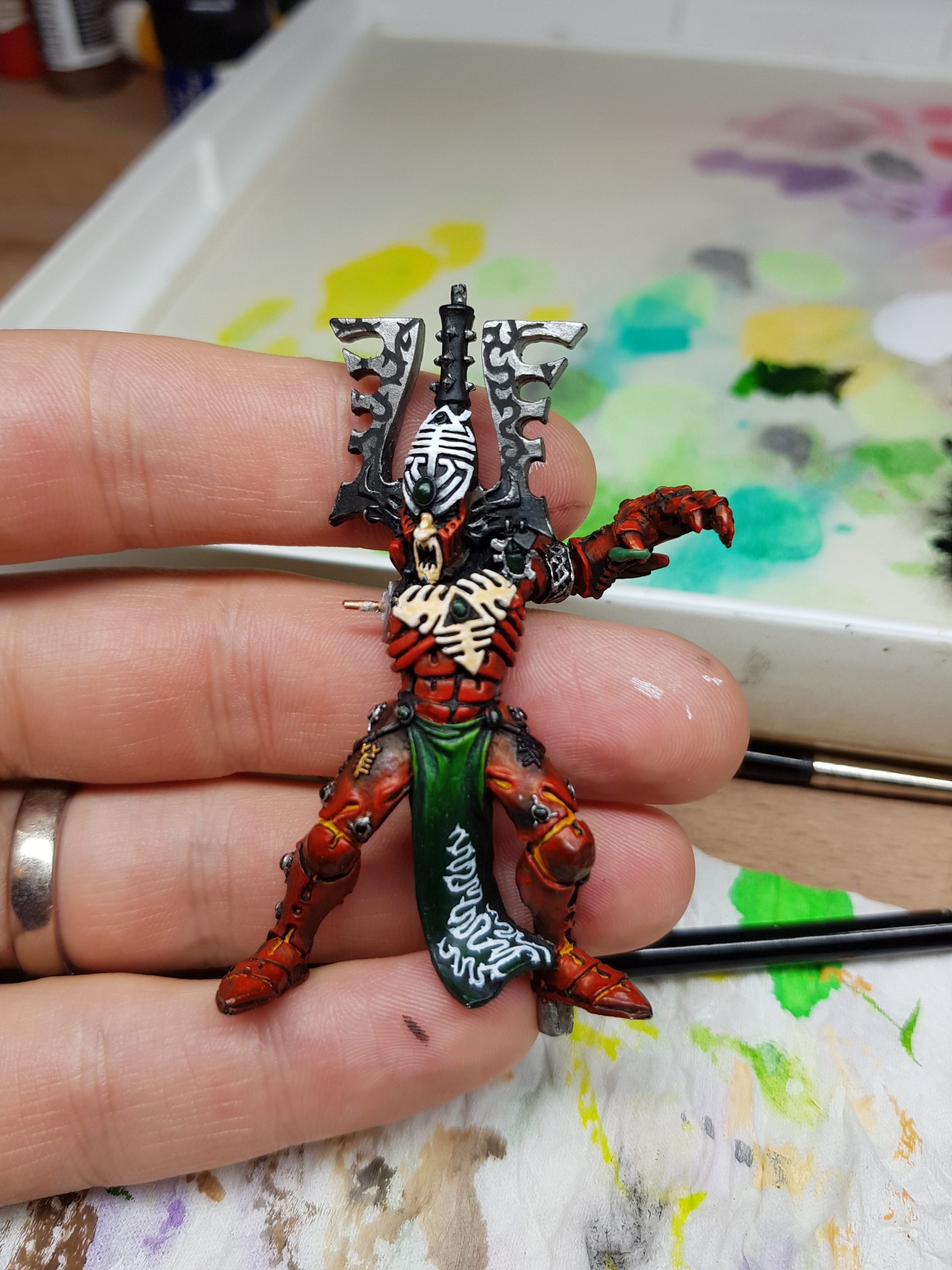 Day 8 – Arms and Extras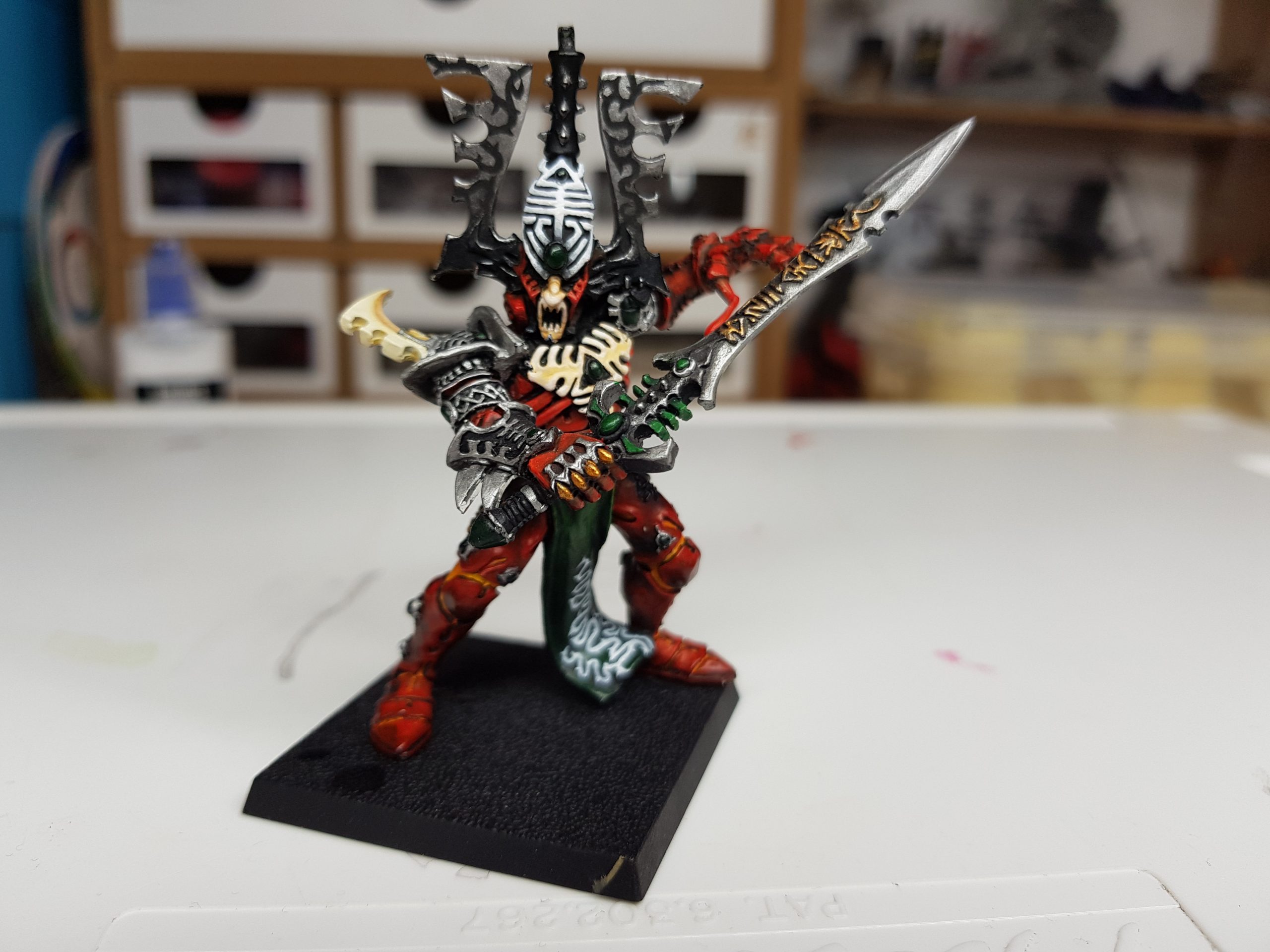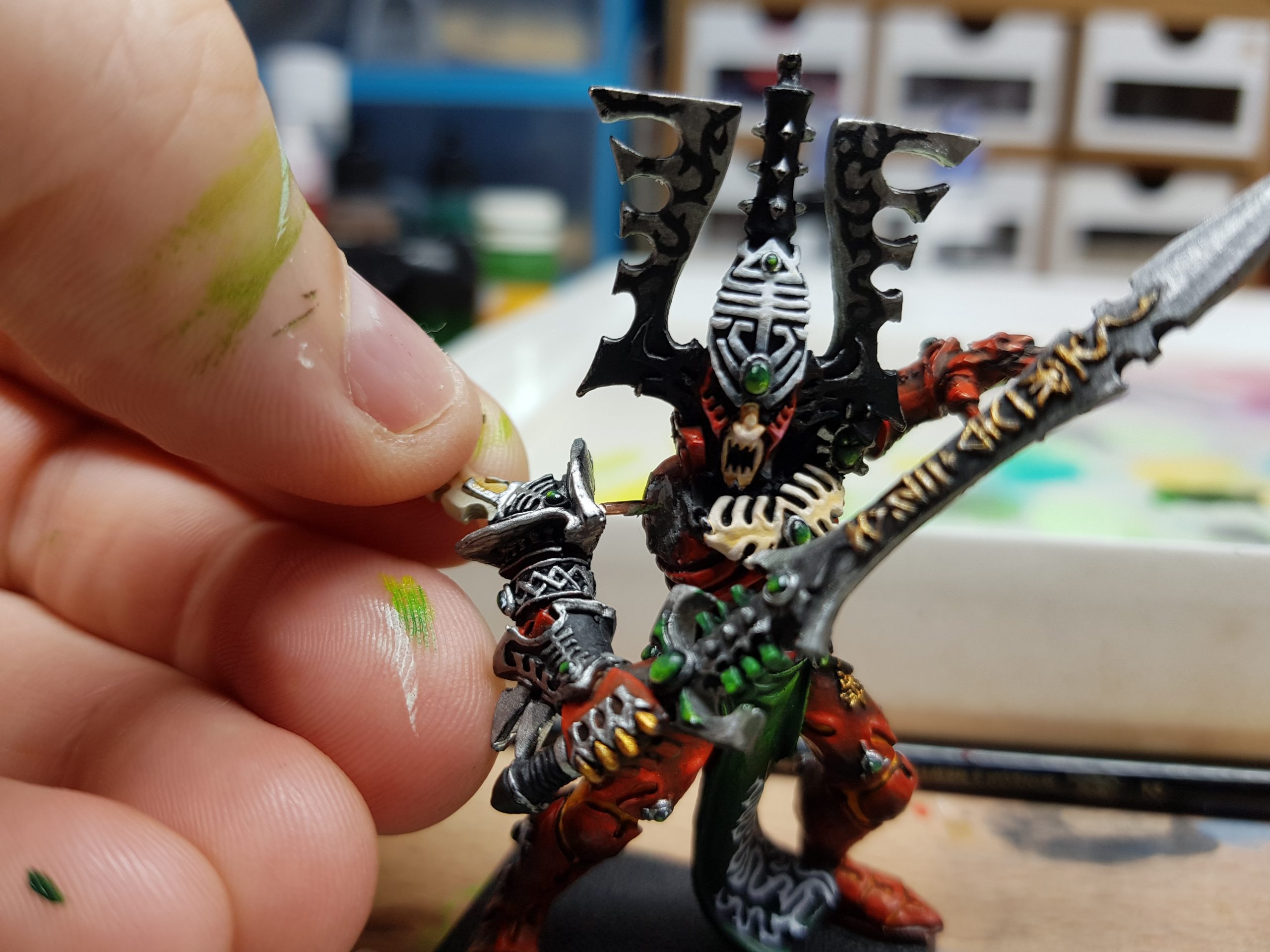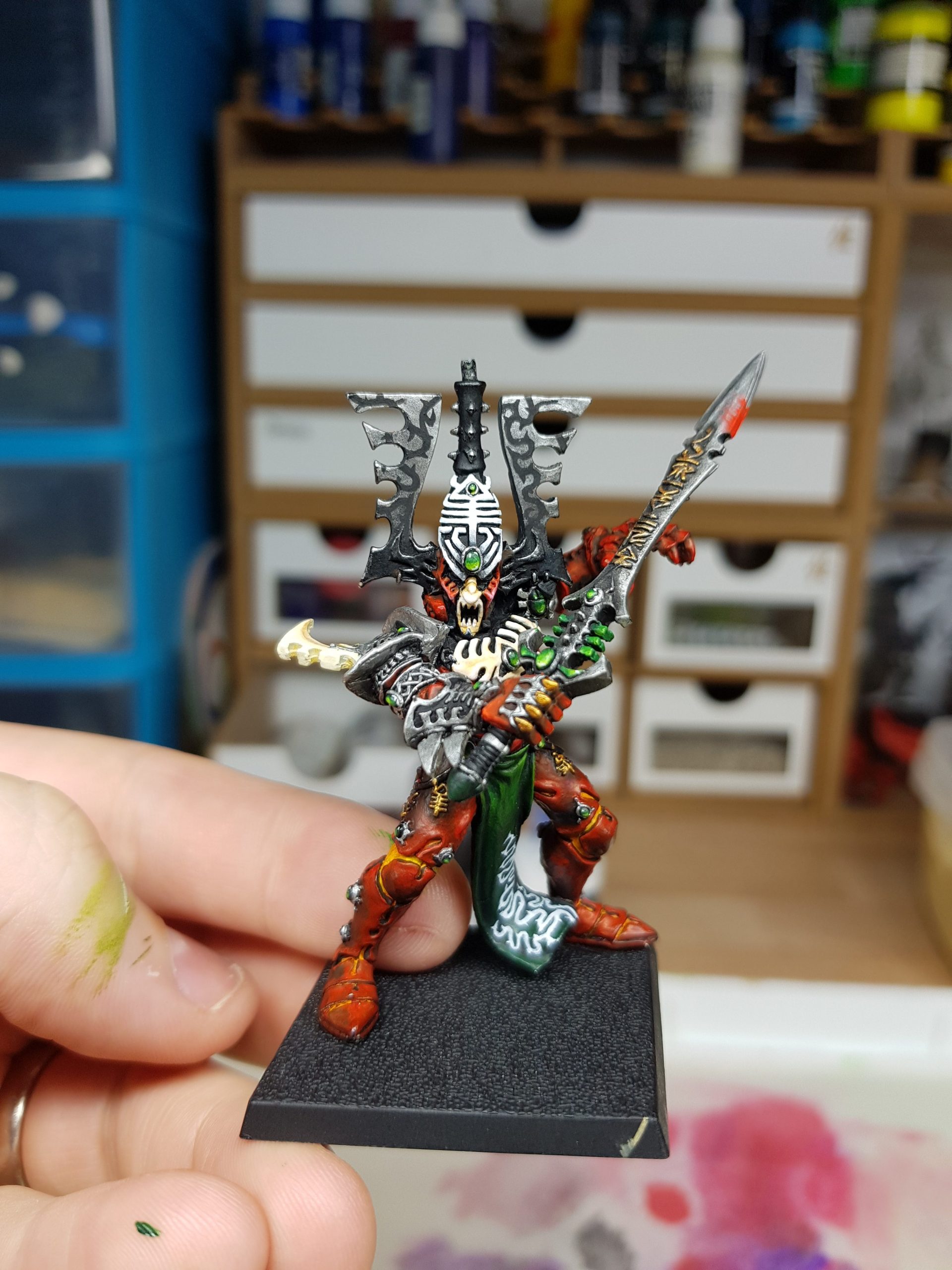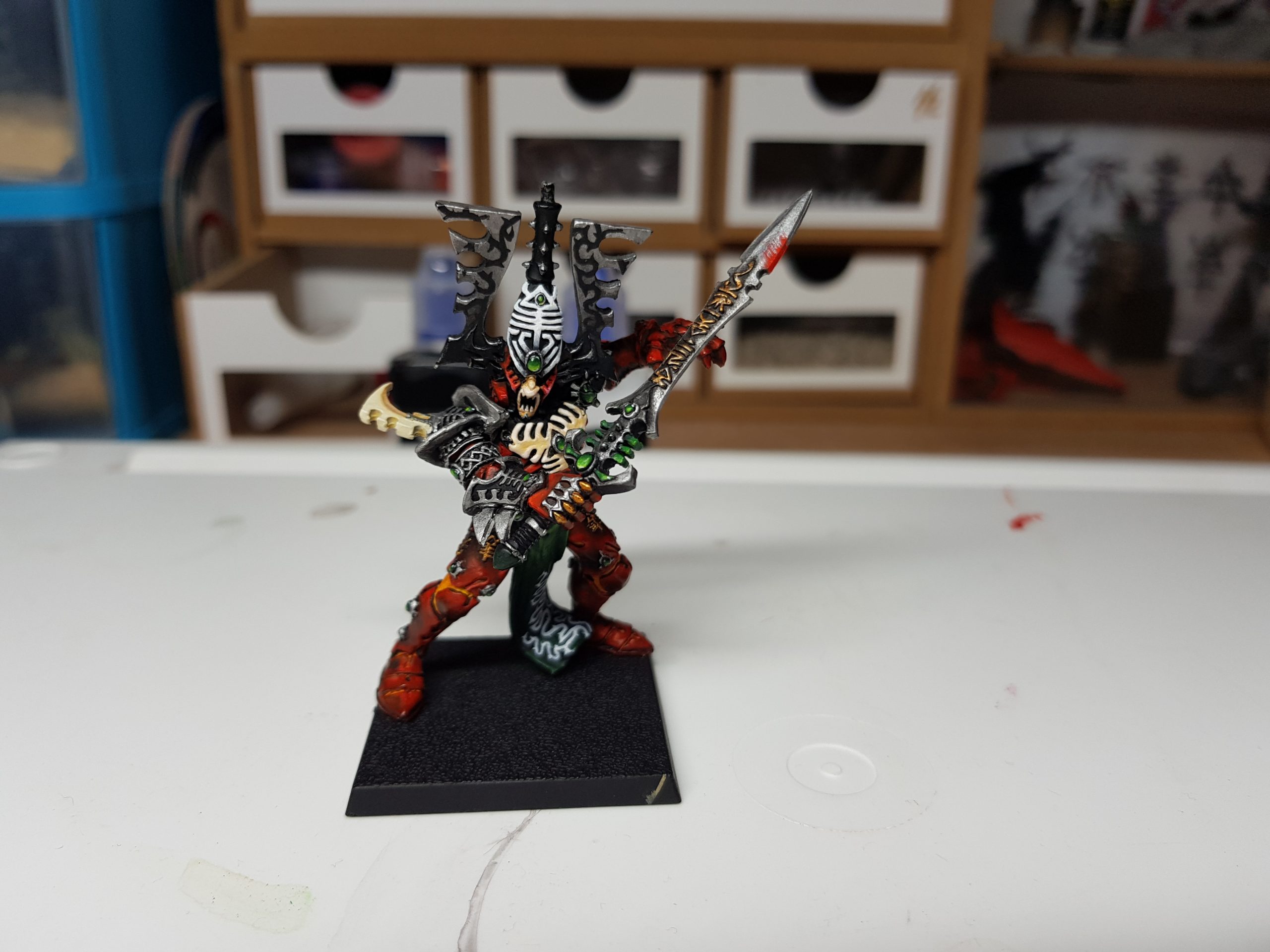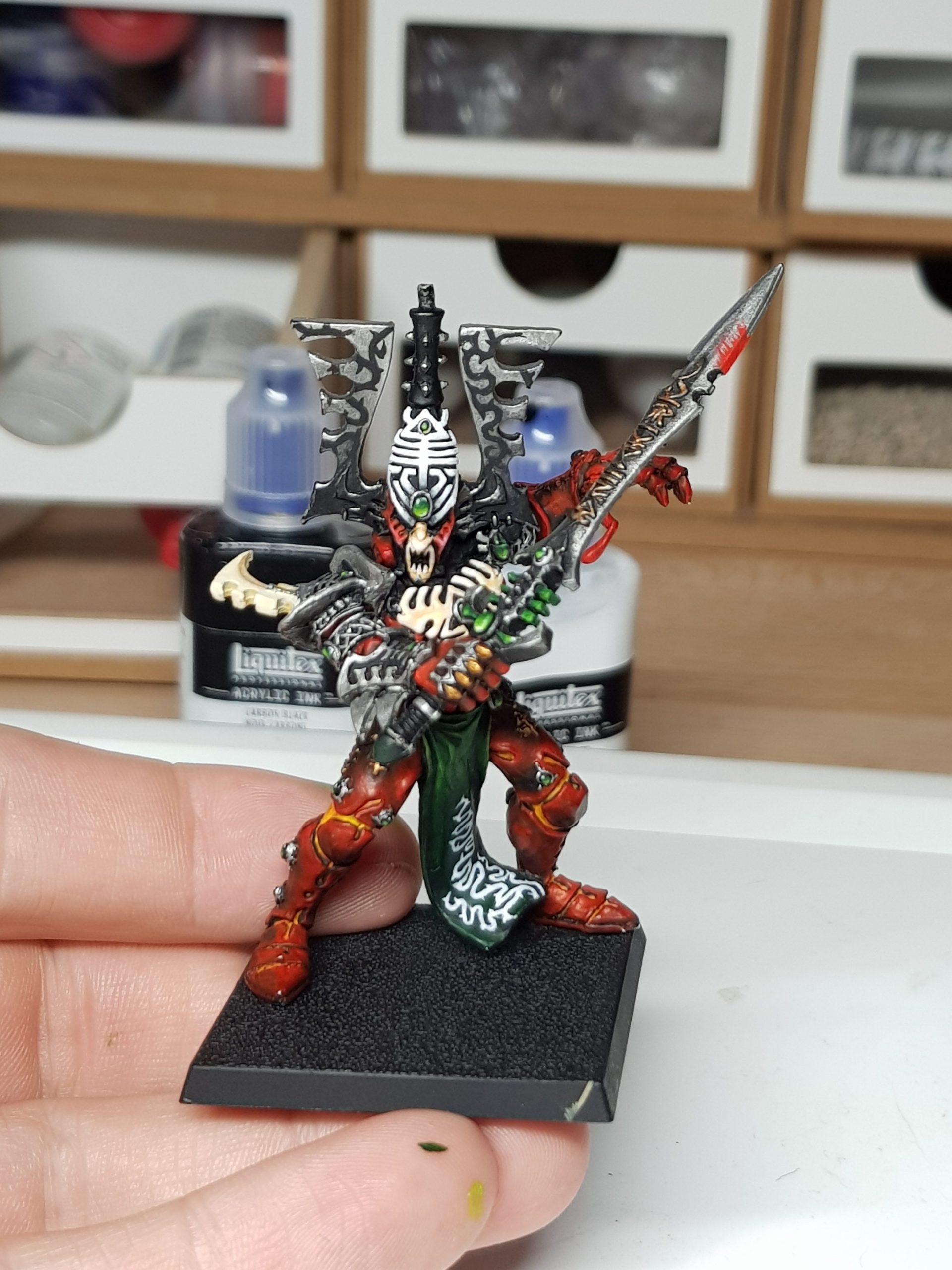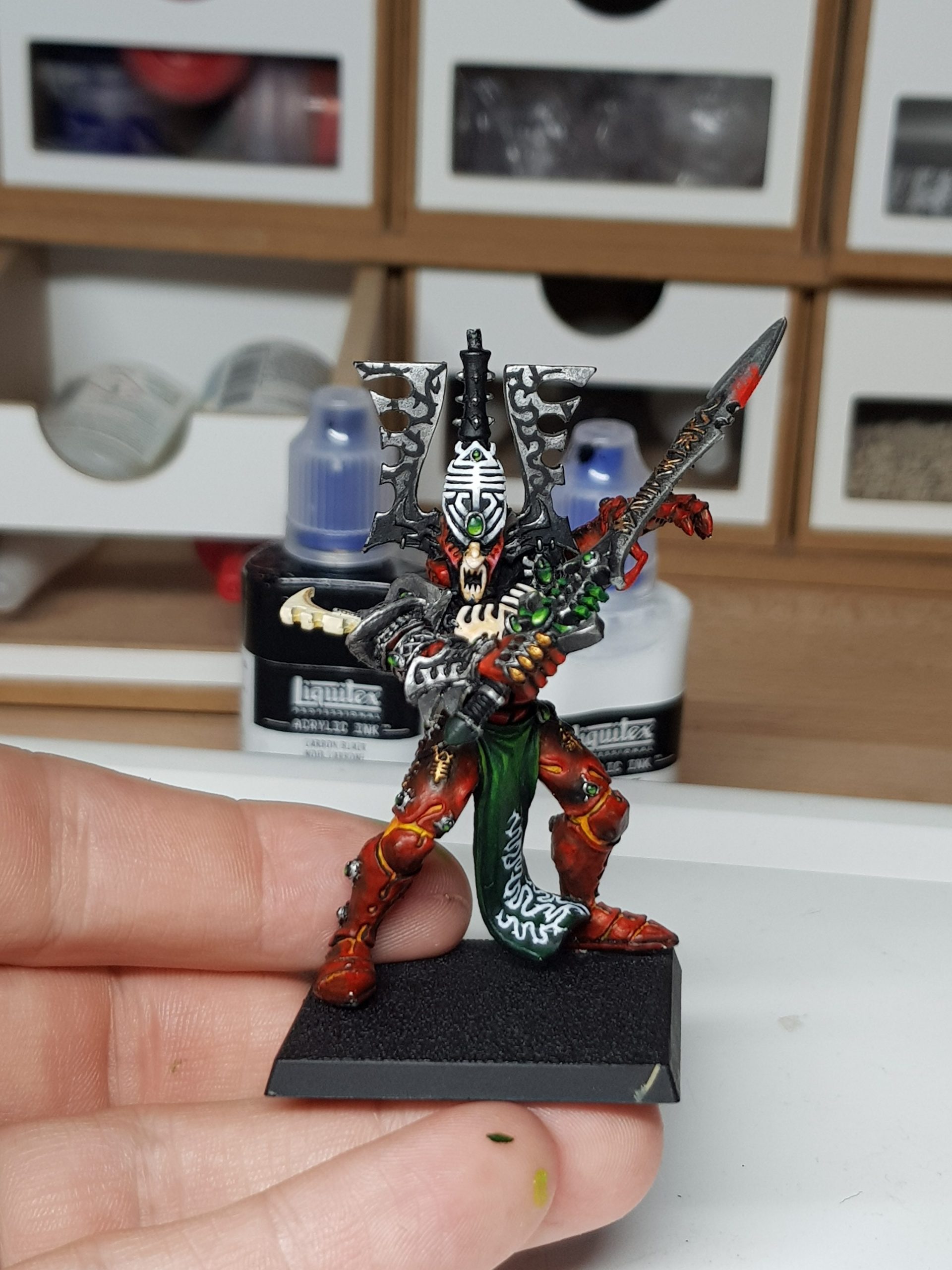 Day 9 – Hair and Basing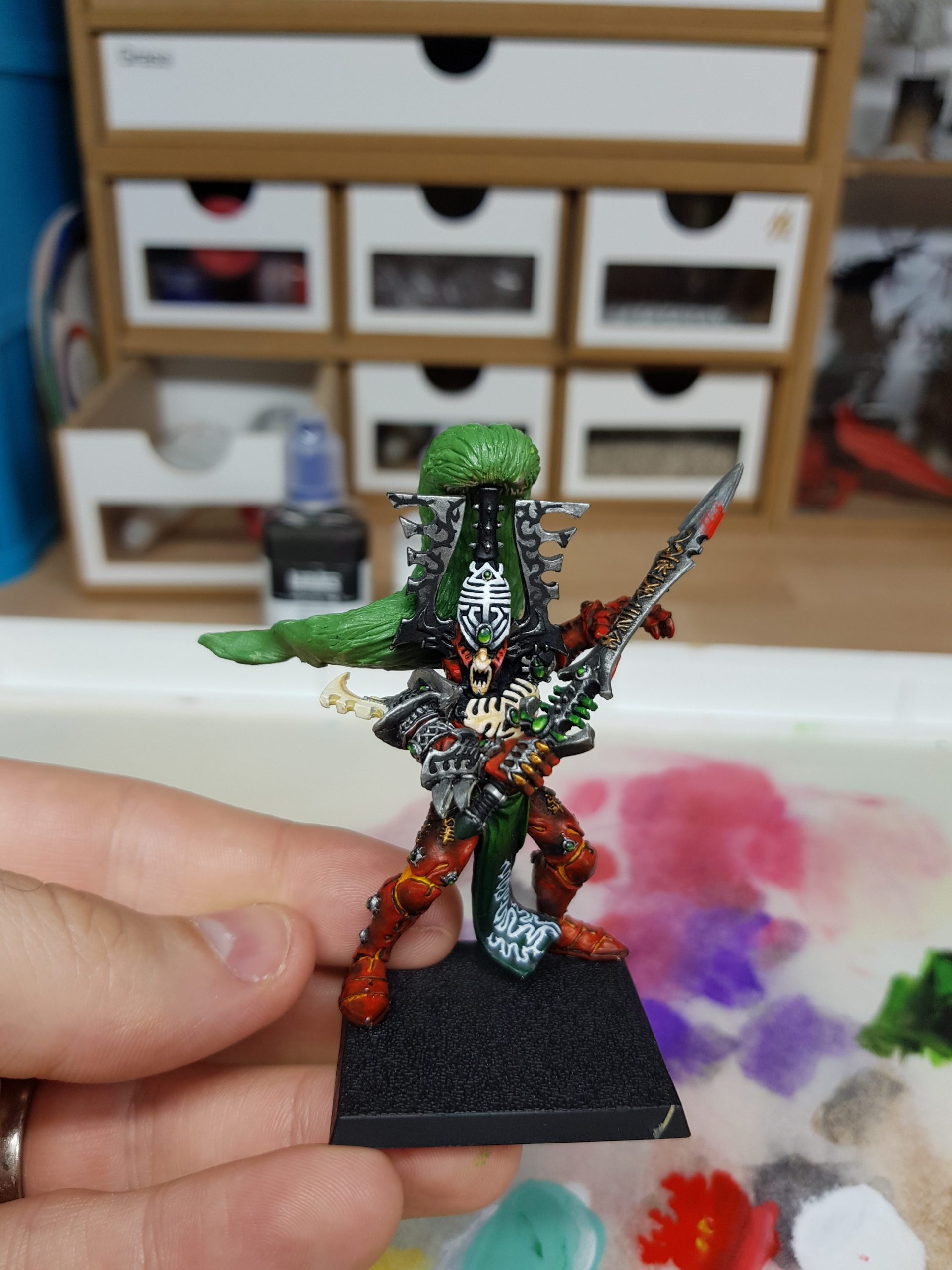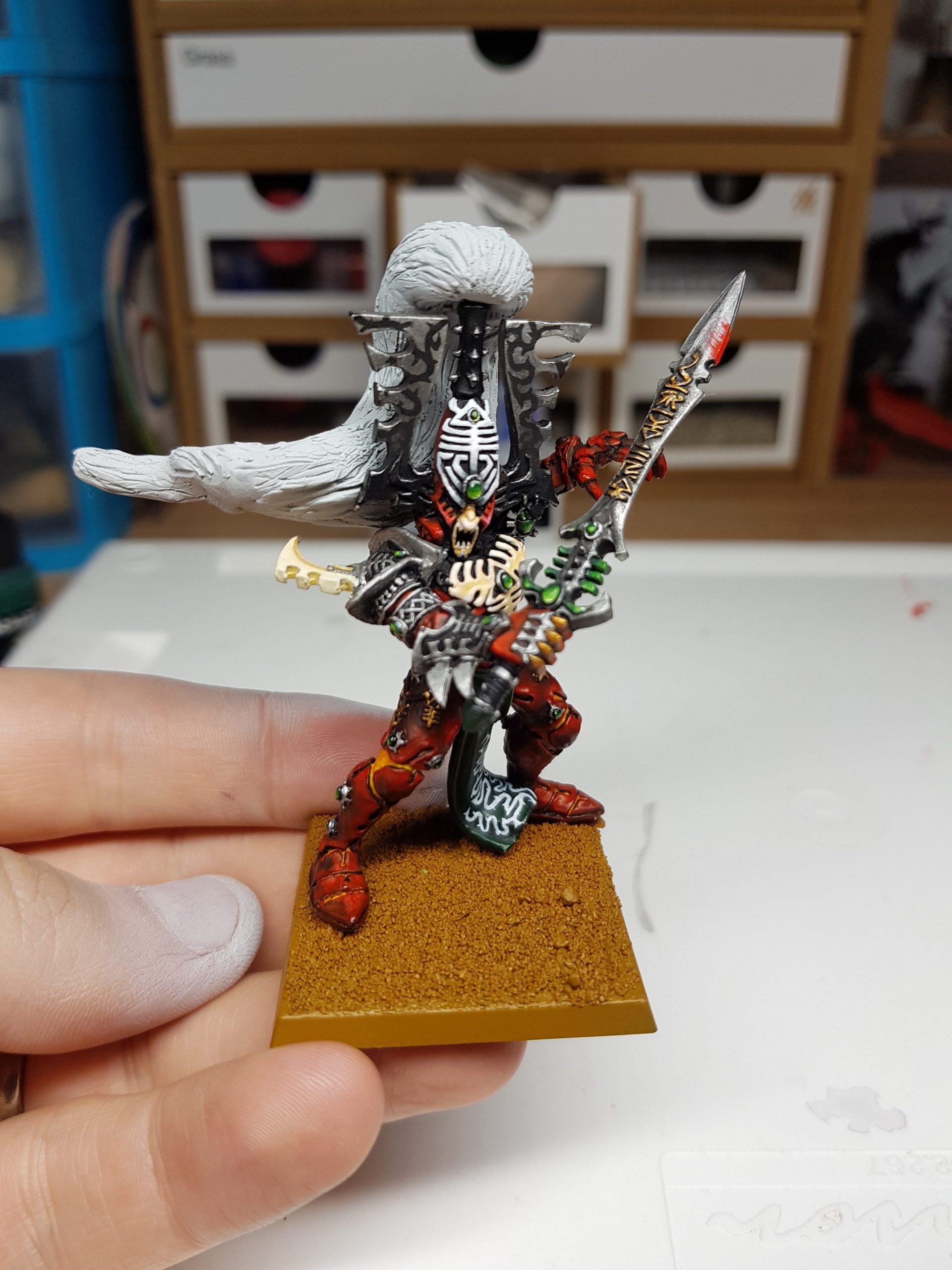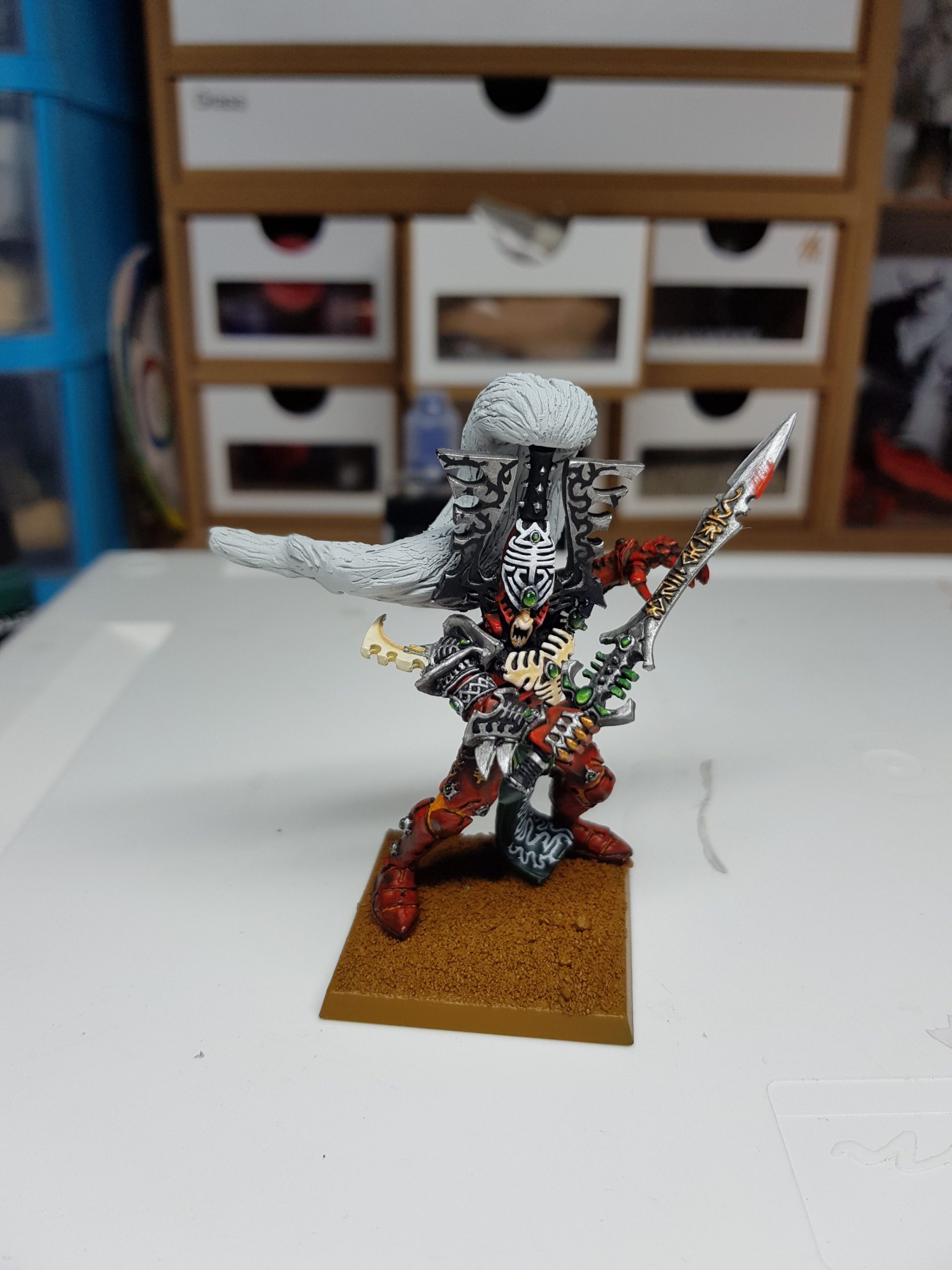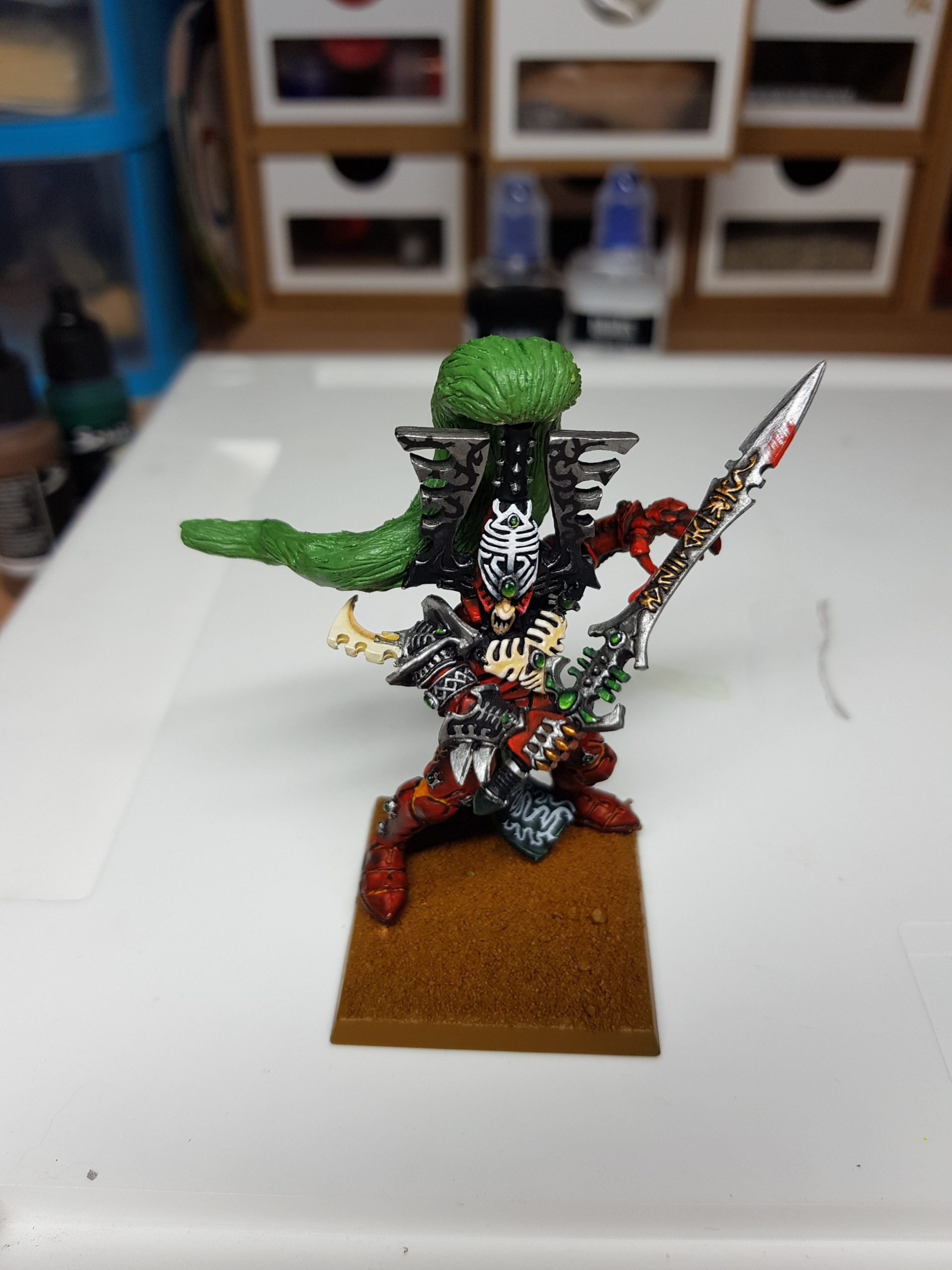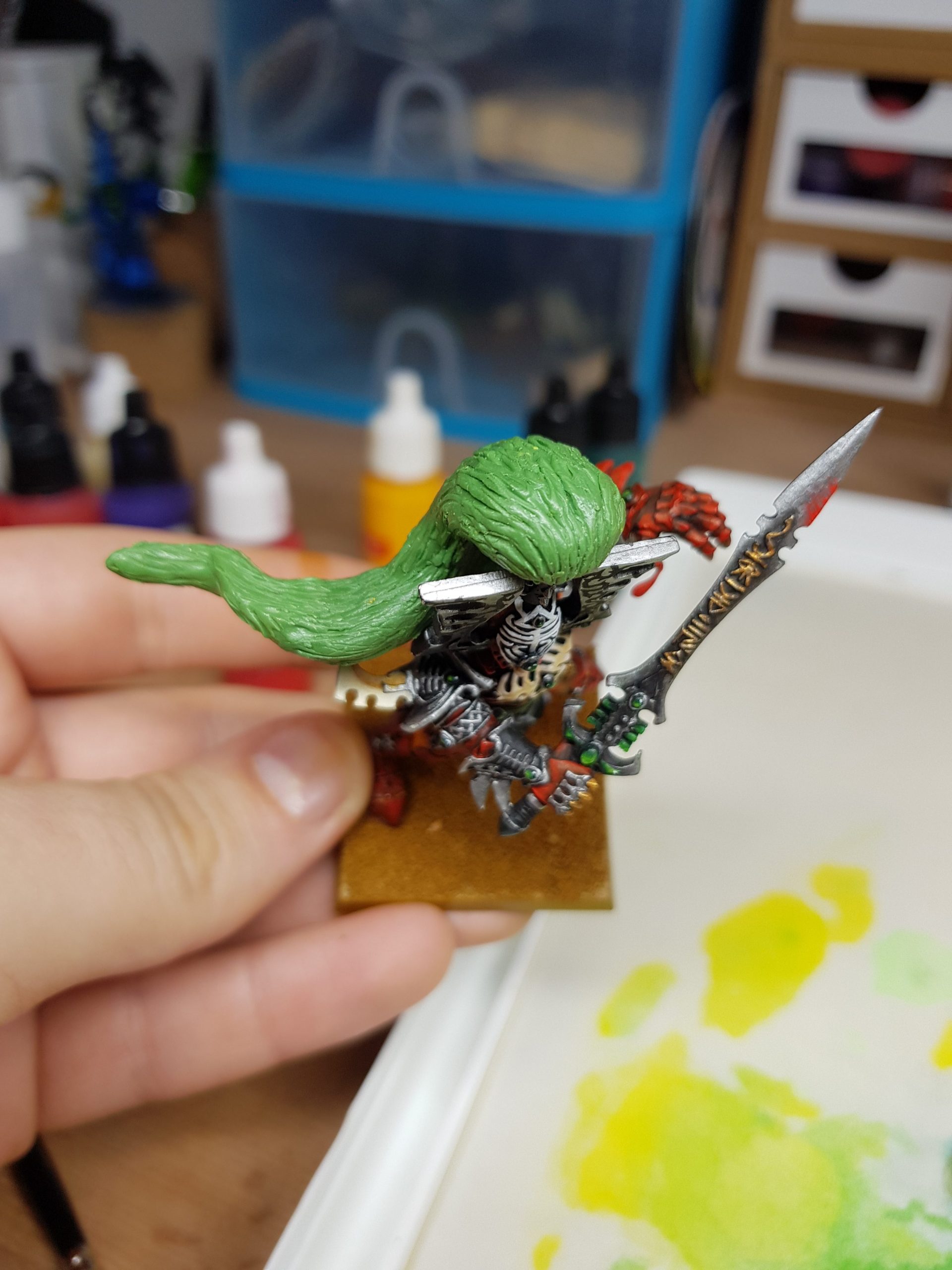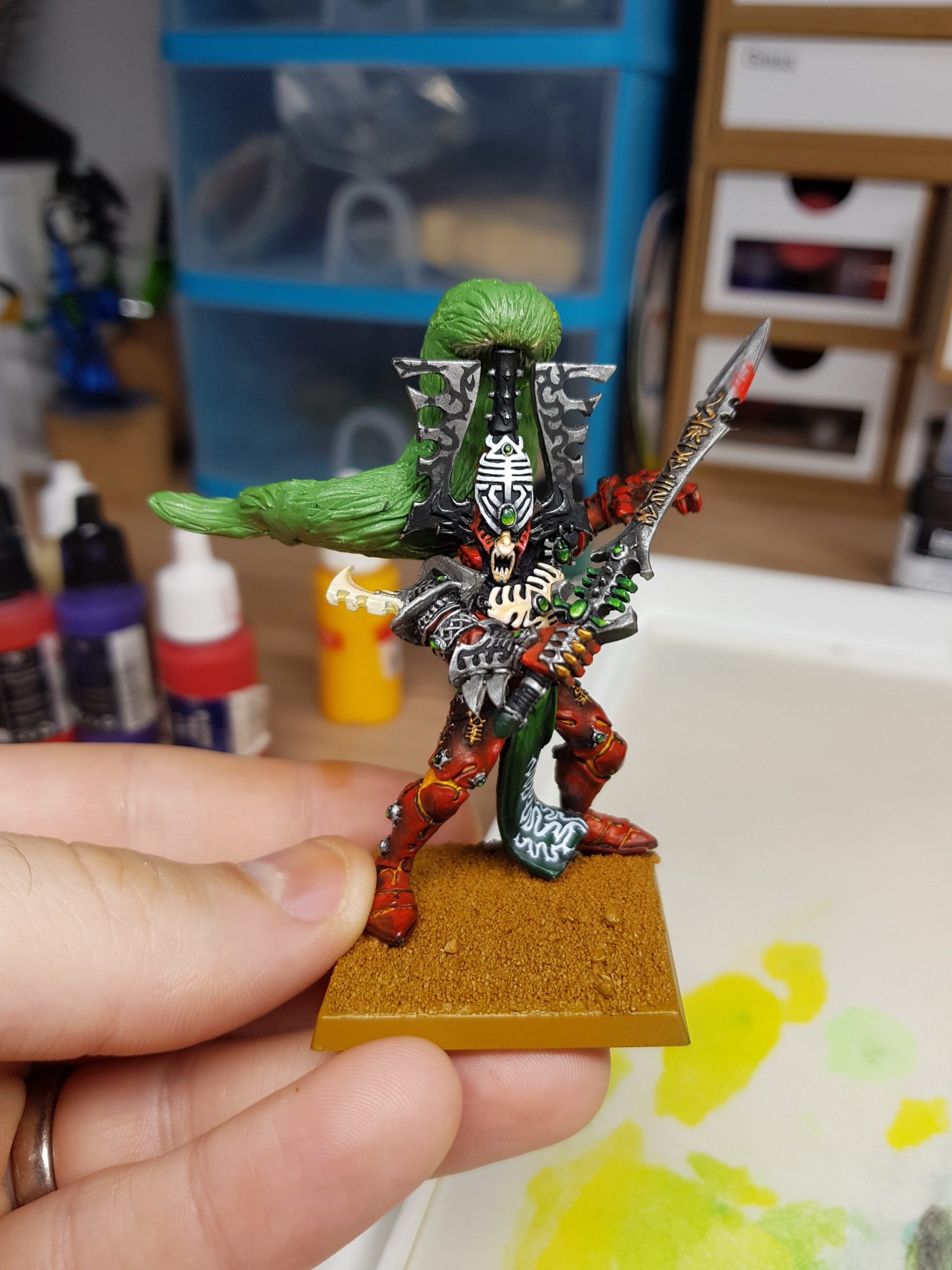 Final Model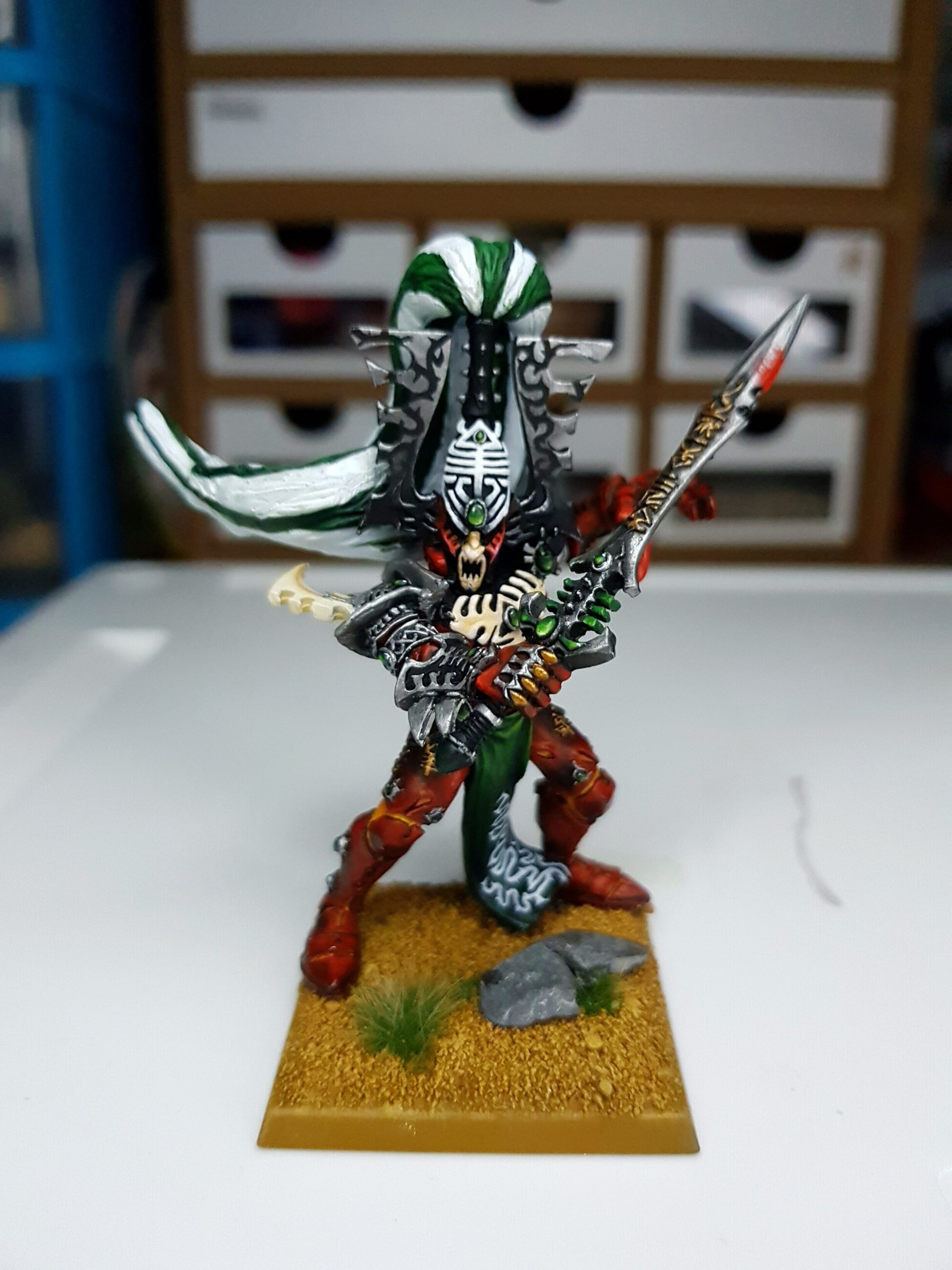 There are some things I would like to change, tbh… but I was fed up!!! Dawn… I'm fed up!